---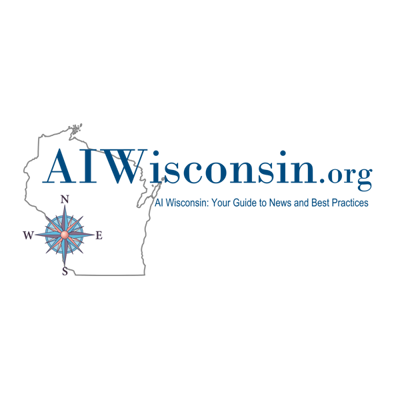 Ten thousand of environmentally minded business professionals, 500+ News outlets and reporters, and even a treehugger or two now read WDNGreen each week. Thank you!
Please
share WDNGreen with a friend
...
WDNGreen Network of Links
... or
Search WDNGreen
...
Ken Harwood
Advocating for Wisconsin
Editor [at] KenHarwood.com
608.334.2174
...more
---
Foxconn Chairman Terry Gou spoke about how an order from a Midwest company 44 years ago helped start his company.
Foxconn is one of the best things to happen to Wisconsin's economy since statehood 170 years ago. The Taiwan-based company plans to build a state-of-the art manufacturing facility in southeastern Wisconsin, and in the process, create a high technology "Wisconn Valley" ecosystem. That new ecosystem will benefit every corner of the state and is literally the envy of the numerous states that unsuccessfully competed for the project.
...more

Ken Notes: As I have suggested it is time we stopped complaining and instead seek a seat at the table to work with Foxconn. We also need to keep track of what they are saying and hold them to it..
---

WGBA has combined forces with the U.S. Green Building Council (USGBC) and together we will pilot a new model for USGBC chapters and local market engagement...
---
SPRING CITY, Pa., July 17, 2018 /PRNewswire/ -- Best College Reviews has named the 15 best master`s in environmental engineering online programs for 2018. The article was published on the organization`s website in April.
4. University of Wisconsin-Madison - Madison, WI
...more

Ken Notes: congrats while not engineering, I would add UWSP to this list...
---
Miron specializes in providing innovative pre-construction, construction management, design-build, general construction and industrial services.
---
A Wisconsin farming community is working to flush its well-water woes.
Erika Balza does not drink the water out of her tap. Despite having a new well installed that came with a price tag of more than $13,000, she doesn`t trust it.
"We`ve just written it off," says Balza, a 47-year-old former paralegal and title insurance agent. "I did say after the new well was installed that old habits die hard, that you don`t drink the water. But in the back of your mind you just re-question if it`s really safe, at any time."
Part of the reason: One evening in October 2016, as Balza and her husband were getting ready for bed, they turned on the faucets. Out came dark brown water that smelled like manure.
"I mean, that`s just disgusting," Balza says...
...more
---
SCS - At the forefront of sustainable environmental solutions for over 40 years
---
MADISON – Know a Wisconsin farmer, rancher or forester who goes above and beyond in the care and management of natural resources?
Nominate them for the 2018 Wisconsin Leopold Conservation Award®.
Sand County Foundation, the nation's leading voice for private land conservation, presents the Leopold Conservation Award to private landowners in 14 states for extraordinary achievement in voluntary conservation...
...more

Ken Notes: Mention your favorite newsletter when you contact them...
---
This case concerns just shy of 13 acres of wetlands, which lie in a south?suburban plot of land called the Warmke parcel.
...more
---

The WI Sustainable Business Council is a network of Wisconsin businesses and organizations that are interested in, or actively responding to, the challenge of sustainability.
---
Practice Has Been Controversial Since It Was Introduced In 1999
Earlier this summer, Madison began its annual practice of culling — selectively reducing the population — Canadian geese to fight overpopulation, and it's far from the only community to do so.
About 30 to 40 communities around the state participate each year, according to the U.S. Department of Agriculture's Animal and Plant Health Inspection Service. Last year, over 2,500 Canadian geese were culled in Wisconsin, according to state records. In 2016, the population stood at over 129,000, compared to just over 11,000 in 1986.
The practice has been controversial since it started on a national scale in 1999...
...more

Ken Notes: I have two Australian Cattle Dogs that will keep them off your lawn. And on a serious note when a Neenah Mayor in the past we did have an owner who we let run his dogs in our parks prior to 8 am and it dramatically reduced the population. Menasha was not happy because that is where they went!!!
---
Links we like supporting Wisconsin`s Environment and Business. More will follow each week...
...more
Ken Notes: Share this and if you want to be included:
Call us - 608.334.2174 or Editor [at] WDNGreen.com....
---
Superior and Douglas County are joining forces to develop a watershed plan that could lead to federal funding for environmental projects.
The plan, expected to take about a year to develop, will focus on the Environmental Protection Agency's nine elements for the Nemadji, Black, Pokegama and St. Louis River watersheds in Wisconsin. It will develop an analytic framework for managing efforts to improve water quality and protect overall watershed health.
"Overall, what we're trying to do is move toward a more quantitative end of things," said Sue O'Halleran, a consultant working with the Douglas County Land Conservation Office. "We've been doing outreach and education, and big picture, but in order to be eligible for federal grants as well as others, we have to be a little more quantitative."...
...more

Ken Notes: I would love to see a statewide effort in this area addressing farm runoff, deep wells, manufacturing, and our watersheds.
---
RiverFest: A Party with a Purpose will be held July 17-22 to celebrate the St. Croix River and to encourage people to get out and enjoy the river while recognizing the need to preserve and protect the river.
This six-day community event is made possible through the collaboration of many partner organizations and individuals who unite to provide a wide assortment of activities to appeal people of all ages and different levels of interest....
...more

Ken Notes: I wonder how many people in Wisconsin know just how cool the St. Croix watershed really is...
---
We try to include links to help you consider your GREEN economic development options in Wisconsin. Businesses feel free to send us your information here.
...more
Ken Notes: Feel free to include this link and logo on your website. Our Tools and Resources are always a
click
away. Also a new easy to use address:
www.WDNGreen.com/tools/
---
The Wisconsin Department of Natural Resources and the Environmental Protection Agency set out in 2013 to study phosphorous and sediment levels in the Upper Fox and Wolf River Basins.
The basins reach 18 counties.
The DNR and the EPA identified the broad sources of sediment runoff and discharge as cities, rural areas, septic systems, and industry.
The DNR says it`s leading to concerning levels of phosphorous and sediment in the waters
"It contributes to the algae bloom that we`re seeing which drives down oxygen and depletes habitat, etc," said Keith Marquardt, DNR Water Resource Specialist.
The findings could potentially lead to regulations for waters like Lake Winnebago. That helped attract a large crowd to Wednesday`s meeting..
...more

Ken Notes: Did I mention the need for a statewide effort...
---
Coverage of local and national eco news for commercial development, home, transportation, food and community. We search for environmentally friendly news that makes economic sense for Wisconsin.
ONLINE HERE
. Please share with a friend. To receive WDNews GREEN on Monday of each week as an email you must subscribe -
secure link to subscribe is here
.
Want to comment, or have an idea:
Ideas[at]WisconsinDevelopment.com
We may now need to build a coalition that is willing to lobby from a "greener" yet pro business perspective. Lots of HUGE issues: Sand Mining, CNG, LEED Alternatives, Focus On Energy, LED Lighting R&D, Cleaner Power Generation, Recycling, Power Lines, Electric Cars, Wind, Solar, Bio Fuels, Digestors, Green AG, Business Incentives...And of course the Greenest and Happiest of Holidays to you!
Please consider sponsoring WDNGreen!
WDNews GREEN will be emailed on Mondays, included in WDNews on Thursdays, and online all the time at: WDNGreen.com Each week we will find 10 to 20 articles from Wisconsin and across the Nation dealing with environmental issues. Our goal is to promote environmental excellence from a sound business perspective.
Our resource guide at the bottom of this publication will continue to grow, and you may add links, suggest articles, include your press releases, or comment by
eMailing Me
. As always thanks for reading, and if you would like to sponsor or get involved call 608.334.2174...
...more
Ken Notes: Please forward this to friends and colleagues who have an interest in our economy and environment.
You may eMail Me Here
.
---
Our Current Publications:
Green News Search
...more