---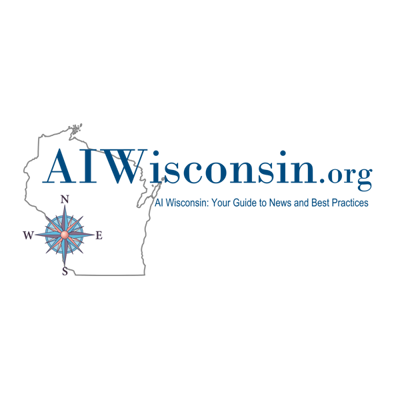 Ten thousand of environmentally minded business professionals, 500+ News outlets and reporters, and even a treehugger or two now read WDNGreen each week. Thank you!
Please
share WDNGreen with a friend
...
WDNGreen Network of Links
... or
Search WDNGreen
...
Ken Harwood
Advocating for Wisconsin
Editor [at] KenHarwood.com
608.334.2174
...more
---
MADISON, Wis. - The public can now comment on the Trump administration`s proposal to replace the Clean Power Plan, an Obama-era rule aimed at drastically cutting carbon emissions from coal-power plants.
Under what`s being called the Affordable Clean Energy Rule, or ACE, states would develop their own reduction goals and submit their plans within three years to the Environmental Protection Agency. Ryan Billingham, communications director with the Wisconsin League of Conservation Voters, says the new proposal nixes the Clean Power Plan`s specific goals for reducing greenhouse-gas emissions in each state. "It will hurt Wisconsonites," says Billingham. "I mean, we`ve witnessed the rains and flooding here recently, and we know that that`s a product in part of climate change. And this is going to roll back protections that were taking us in the exact right direction with renewable energy. "...
...more

Ken Notes: We need to eliminate the drastic back and forth swings in energy policy and create bipartisan or better yet non political environmental standards that improve air quality, are sustainable, and do not penalize businesses and producers. We also need policy written by energy and business experts not political wonks. I know soapbox, but really look at us -- it is embarrassing...
---
As voters begin deciding who to support in this November's elections, Wisconsin League of Conservation Voters released its review of the 2017-18 legislative session titled, Tracking Your Legislators. Highlights included the passage of important legislation to protect families from toxic lead in their drinking water, help mitigate manure pollution, and provide protections for victims of contaminated wells...
...more

Ken Notes: Too political and partisan for my goals but several policies are mentioned that are worth looking into. I would suggest we look at planning, prevention and quick response rather than penalties and finger pointing.

Why not stronger CAFO regulations like required digestion and pasteurization. Or requirements for mines like a plan and segregated fund for site restoration and funding for independent watershed and air quality monitoring as well as infrastructure impact fees for roads and rail.
---

WGBA has combined forces with the U.S. Green Building Council (USGBC) and together we will pilot a new model for USGBC chapters and local market engagement...
---
GREEN BAY – A faulty valve is being blamed for causing a manure spill in Outagamie County that resulted a fish kill on the Oneida reservation...
...DNR officials say the manure emptying into the nearly full storage structure filled it to capacity with the excess escaping onto a grassy waterway. DNR and county officials estimated the manure spill to be around 300,000 gallons...
...ome of the manure that escaped was reported to have emptied into Silver Creek, a tributary of Duck Creek, and killed a number of fish as far as 3 miles away. Field staff also confirmed that the manure plume reached Duck Creek...
...more

Ken Notes: This was not a CAFO, but I fear the day when one fails. I also notice that when yo are pumping over a mile from the farms there is a lot that can go wrong. We need to work with farmers and companies to exponentially improve the safety of these operations.
---
Miron specializes in providing innovative pre-construction, construction management, design-build, general construction and industrial services.
---
The Wisconsin Department of Natural Resources is interested to learn where state environmental officials should focus efforts over the next three years to protect surface water quality in Wisconsin. State officials are seeking public comment on a draft list of five water quality standards topics related to the protection of public health, recreation, fish, and other aquatic communities within the state`s waterbodies.
The DNR is proposing revision to some existing standards because of new information about levels of exposure to certain contaminants and to reflect changes in federal regulations or recommendations. They are also considering developing standards for emerging contaminants that may need to be monitored and controlled to protect people and the environment.
Opportunities to comment found here:

The Natural Resource Board Liaison Is:

Laurie J. Ross

,

Board Liaison


Office of the Secretary
Laurie.Ross@wisconsin.gov


608-267-7420

PO Box

7921

Madison

WI

53707-7921
...more

Ken Notes: If I had to pick just one issue, I would send Laurie a request for the Board to recommend that CAFO`s with over 1000 head be required to digest and heat 100 percent of effluent to 165 degrees.
---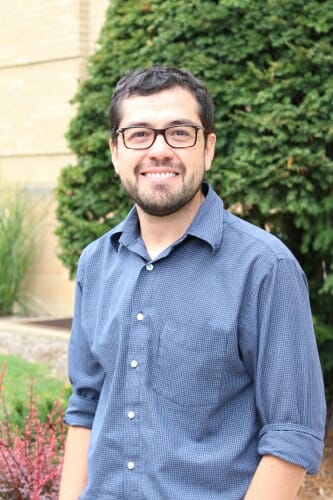 Large-scale data centers — the massive warehouses full of mainframe computers that form the information backbones of companies such as Google, Facebook, Microsoft and Amazon — will soon account for as much as one-fifth of electric power use in the United States.
Surprisingly, those data centers could help ease an important strain on the nation's power grid by offering a quick and easy strategy to fine-tune regional demand for electricity....
...more

Ken Notes: Great Read!!!
---
SCS - At the forefront of sustainable environmental solutions for over 40 years
---
EDEN – Standing beside a wind turbine in Alliant Energy's Cedar Ridge Wind Farm, located in the towns of Eden and Empire, you can hear the low hum of the energy being generated as the 400-foot wood and fiberglass blades cut through the air.
Situated on a hill, this turbine is one of 41 across 12.2 square miles of land, which came into operation in December 2008. Generating an average of 68 megawatts, or MW, of emissions-free energy each year at an output rate of about 32 percent, this wind farm can power about 17,000 homes, according to Brian Dierksheide, Cedar Ridge Wind Farm site manager–Wind Generation. ...

...more

Notes
---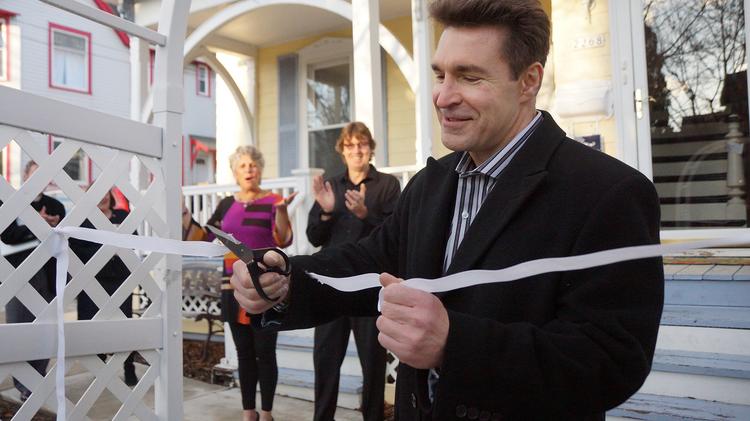 ...more

Ken Notes: Instead of a mandate how about a property tax break to encourage this...
---

The WI Sustainable Business Council is a network of Wisconsin businesses and organizations that are interested in, or actively responding to, the challenge of sustainability.
---
People worldwide recently protested climate change in the "Rise for Climate" march. Last Saturday, thousands took to the streets of San Francisco, the site of this week's Global Climate Action Summit, and hundreds gathered in downtown Milwaukee...

...more

Ken Notes: A friend and mentor once suggested to me that if you really want to facilitate change seek a seek at the table. Also note that politicians can count so if you want to start a movement you need the numbers firmly on your side. So my advice run for office and support common sense legislation that is not punitive but rather proactive in nature.
---
Links we like supporting Wisconsin`s Environment and Business. More will follow each week...
...more
Ken Notes: Share this and if you want to be included:
Call us - 608.334.2174 or Editor [at] WDNGreen.com....
---
University of Wisconsin–Madison materials engineers have made a surprising discovery that could dramatically improve the lifetime of solar energy harvesting devices.
Their findings allowed them to achieve the longest-ever useful life of a key component of some types of photovoltaic cells called the photoelectrochemical electrode, which uses sunlight to split water into its constituent parts of hydrogen and oxygen.
In a study published recently in the journal Nano Letters, a team led by UW–Madison materials science and engineering doctoral student Yanhao Yu and his advisor, professor Xudong Wang, described a strategy that extended the lifetime of a photochemical electrode to a whopping 500 hours — more than five times the typical 80-hour lifespan...
...more
---
We try to include links to help you consider your GREEN economic development options in Wisconsin. Businesses feel free to send us your information here.
...more
Ken Notes: Feel free to include this link and logo on your website. Our Tools and Resources are always a
click
away. Also a new easy to use address:
www.WDNGreen.com/tools/
---
WDNGreen is based on a nonpartisan, pro environment agenda, from a sound business and economic development viewpoint. I am wondering if some of my readers and sponsors would like to meet and discuss a short list of objectives or a legislative agenda going into the November elections.
We could address and ask all candidates to weigh in on issues like:
Mining
Renewable Energy and Fuels

Our Watersheds and the Great Lakes

Land Use
CAFO`s and Agricultural Issues
Transit and Mass Transit
ECO Tourism
I would draft a set of resolutions available early in September. We would meet one or two times to adjust, rewrite, or add to these positions. We would then present these issues to the candidates for them to comment on and share the results with our readers. Call if your are interested. 608.334.2174...

...more
---
Coverage of local and national eco news for commercial development, home, transportation, food and community. We search for environmentally friendly news that makes economic sense for Wisconsin.
ONLINE HERE
. Please share with a friend. To receive WDNews GREEN on Monday of each week as an email you must subscribe -
secure link to subscribe is here
.
Want to comment, or have an idea:
Ideas[at]WisconsinDevelopment.com
We may now need to build a coalition that is willing to lobby from a "greener" yet pro business perspective. Lots of HUGE issues: Sand Mining, CNG, LEED Alternatives, Focus On Energy, LED Lighting R&D, Cleaner Power Generation, Recycling, Power Lines, Electric Cars, Wind, Solar, Bio Fuels, Digestors, Green AG, Business Incentives...And of course the Greenest and Happiest of Holidays to you!
Please consider sponsoring WDNGreen!
WDNews GREEN will be emailed on Mondays, included in WDNews on Thursdays, and online all the time at: WDNGreen.com Each week we will find 10 to 20 articles from Wisconsin and across the Nation dealing with environmental issues. Our goal is to promote environmental excellence from a sound business perspective.
Our resource guide at the bottom of this publication will continue to grow, and you may add links, suggest articles, include your press releases, or comment by
eMailing Me
. As always thanks for reading, and if you would like to sponsor or get involved call 608.334.2174...
...more
Ken Notes: Please forward this to friends and colleagues who have an interest in our economy and environment.
You may eMail Me Here
.