---
---
A Wausau dentist will play a key role in setting the agenda for Wisconsin`s environmental policies for the next year after being elected as chairman of the state Natural Resources Board.
The board voted to elect Dr. Fred Prehn as chairman. The Wisconsin Natural Resources Board is the governing body for the state`s Department of Natural Resources: All new rules, land acquisitions, property management plans and budget proposals must be ratified by the board before getting final approval.
A lifelong hunter, angler and conservationist, Prehn was appointed to the board by Gov. Scott Walker in May 2015. He foresees the board confronting in 2019 politically sensitive issues such as water quality,...
...more

Ken Notes: Congrats, I Hope we see water quality as a huge issue moving forward. I have lived on both bike trails, currently, and ATV trails in Lafayette County and would attest to the value of the biking community. We need to work on making these great assets more of a tourist destination for bikers from the Midwest. We need places to stay, things to do and destinations on the trail...
---
SCS - At the forefront of sustainable environmental solutions for over 40 years
---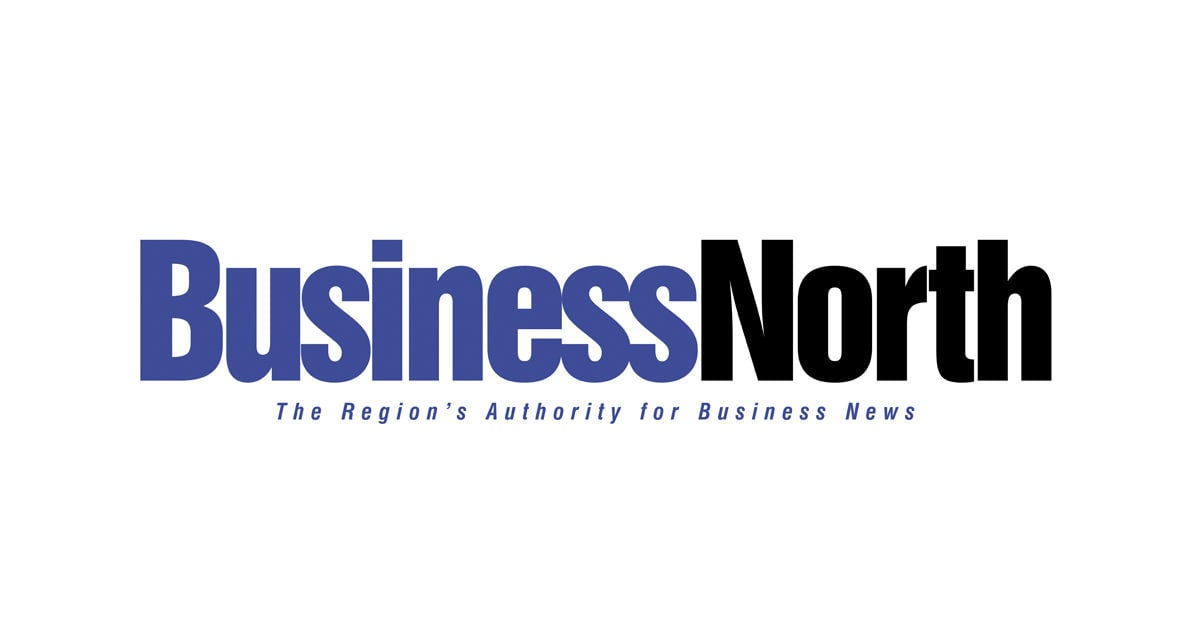 Concerns are bubbling up over contaminated drinking water in some Wisconsin municipalities, leading officials to take action.
The contaminants are per- and poly-fluorinated compounds, a class of more than 3,000 related chemicals known collectively as PFAS. They're present in household items such as non-stick cookware and food packaging, as well as firefighting foam.
PFAS exposure presents a health hazard...
...more
---
Thursday, Rep. Alexandria Ocasio-Cortez, D-N.Y., and Sen. Ed Markey, D-Mass., stood on the steps of the U.S. capitol to announce the introduction of a Green New Deal for America — a plan to achieve net-zero greenhouse gas emissions within ten years by mobilizing every aspect of the American economy. The deal proposes the creation of millions of "family supporting-wage, union" jobs through a federal job guarantee while ensuring economic security for communities that historically relied on fossil fuel industries. It's a radical response to the climate crisis and the economic crises of wage stagnation and inequality....
...more

Ken Notes: Did I mention too far... There are great jobs and opportunities by moving in a more sustainable direction. If business sees the policy and mandates as punitive and productions is moved to countries that do not have a GND vision we will fail miserably. We can`t mandate paying $15 per hour -- we can and should develop an economy that sustains a wage higher than that for any worker. If we are looking for compromises this is where they will be easy to find. The GND is a good conversation starter -- it is horrible policy...
---
Miron specializes in providing innovative pre-construction, construction management, design-build, general construction and industrial services.
---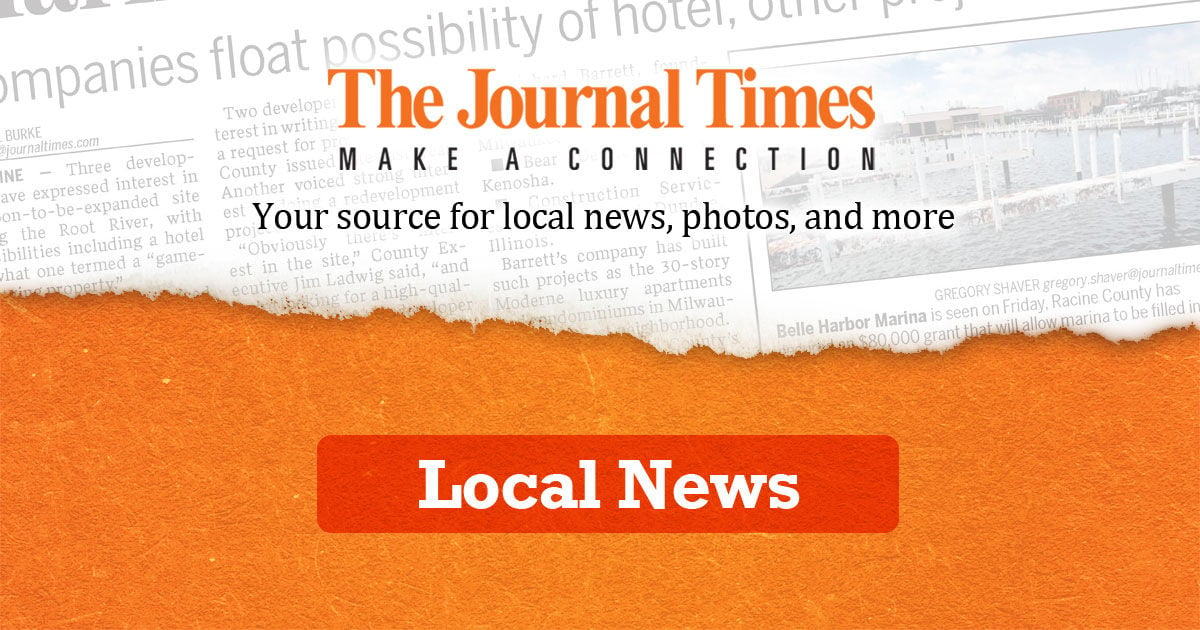 Until 2010, our Department of Natural Resources was one of Wisconsin's hallmark achievements, protecting the environment and the lives depending on it. Indeed, it was Gaylord Nelson, a Wisconsin senator, who championed environmental stewardship and whose efforts provided the impetus for Earth Day.
With a new administration, Wisconsin has an opportunity to restore this tradition. But the destructive policies and actions taken during the past eight years have been costly, ongoing and not easily undone...
...more

Ken Notes: Stop casting blame and pointing fingers as that is how we got here in the first place. We all have been guilty of swinging too far in any direction, what we need to remember is that to get the Nelson effect we have to work together embrace both the economy and the environment. If we have policy that costs jobs we will seek change and if we have policy that ignores the environment we we also change.

With the utilities able to include affordable renewables, companies seeing real value in going green, and opportunities to clean our watersheds now is the time to work together. We need to return the scientists to the DNR and search for way to improve our use of natural resources. We need better and more jobs as well.
---
Evers Becomes 4th New Democratic Governor To Join US Climate Alliance
Democratic Gov. Tony Evers says he`s joining the U.S. Climate Alliance, a coalition of governors formed in 2017 to implement the Paris climate agreement.
The group initially organized after President Donald Trump vowed to remove the United States from the Paris agreement, which seeks to reduce greenhouse gas emissions.
Evers is the latest of four newly elected Democratic governors to join the U.S. Climate Alliance, which now includes 21 states...
See Also:

...more

Ken Notes: The Paris agreement addresses the issue as a global problem which it is, has a basic understanding of economic issues, and offers obtainable levels. So bringing this to the table is ok just remember we need to work with business and utilities to get there and again I believe this is doable. WMC should advocate for the economy not against sound environmental policy. I get nervous when a Democratic Governor and a Liberal Editorialist make more sense that the leading business lobby. I am a fiscal conservative, pro-business advocate but we have an opportunity to do some real good here!
---
McMAHON provides full-service engineering and architectural services to public and private-sector clients. We are driven by a service-oriented philosophy to achieve client satisfaction on every project.
...more
---
Menards said it has stopped purchasing paint removers that contain a pair of chemicals blamed in dozens of deaths after groups sent letters to company officials last year saying they wanted the home improvement retailer to phase out and ban the sale of the products.
On Tuesday, 17 Midwest health and environmental groups publicly asked the Eau Claire-based company to stop selling the chemicals — methylene chloride and N-methylpyrrolidone, or NMP...
...more
---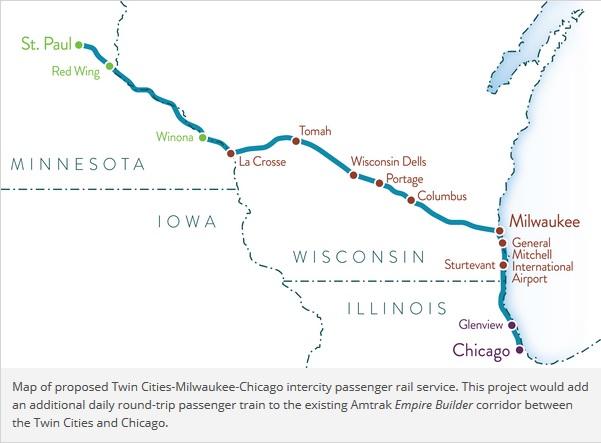 The Wisconsin Association of Railroad Passengers, a railroad passengers group with nearly 700 members, is trying to steer the idea of a second daily Amtrak train across Wisconsin into reality. Town hall meetings will be held Wednesday and Thursday evenings on the possibility of a shorter, more reliable, Empire Builder.
Amtrak`s current Empire Builder train runs from Chicago, through Milwaukee, to the Twin Cities, all the way to the West Coast...

...more

Ken Notes: I would love to see the corridor improved and used for distribution for large manufactured items into the MSP and CHI markets as well as points east and west. This would have huge economic benefits for the state. Additional passenger service would logically follow...
---
WGBA has combined forces with the U.S. Green Building Council (USGBC) and together we will pilot a new model for USGBC chapters and local market engagement...
...more
---
The U.S. Environmental Protection Agency released what it calls a "historic" plan to address PFAS contamination.
PFAS — or per- and poly-fluorinated compounds — are chemicals found in household products that can be harmful to humans.
The EPA says it will advance on several fronts: drinking water, clean up, enforcement, monitoring, research and risk communications.
By the end of this year, it will propose a maximum level in drinking water for two of the most common PFAS chemicals, PFOA and PFOS, which is the next step under the Safe Drinking Water Act. It is also in the progress of listing those two comounds as "hazardous substances," and will provide "interim groundwater cleanup recommendations" for sites currently contaminated with PFOA and PFOS...
...more

Ken Notes: And on the other side of the pendulum we have legislation that does not do enough...
---
A report issued this week shows jobs in the solar industry in Wisconsin grew by 3 percent in 2018. But the state`s largest electric utility, Milwaukee-based We Energies, also hopes more people will consider joining its company.
The report by The Solar Foundation indicates the U.S. solar industry employed 242,000 people last year. That was down 3 percent nationally.
But the percentage of solar workers in Wisconsin went up 3 percent, to more than 30,00 full-time jobs...
...more
---
Our commitment to preserving the quality of our environment is not just a program at Dairyland. It reflects a deeply held view that good environmental practices reflect sound operations and contribute to the overall economic and social health of the communities we serve.
...more
---
Farmers, activists discussed current issues in Wisconsin agriculture, including economic crises, stress
Farmers and community members met Wednesday to discuss what food and agricultural policies they would like to see in Wisconsin.
The discussion was the most recent installment of Food and the Wisconsin Idea's monthly discussions on food systems...
...more
---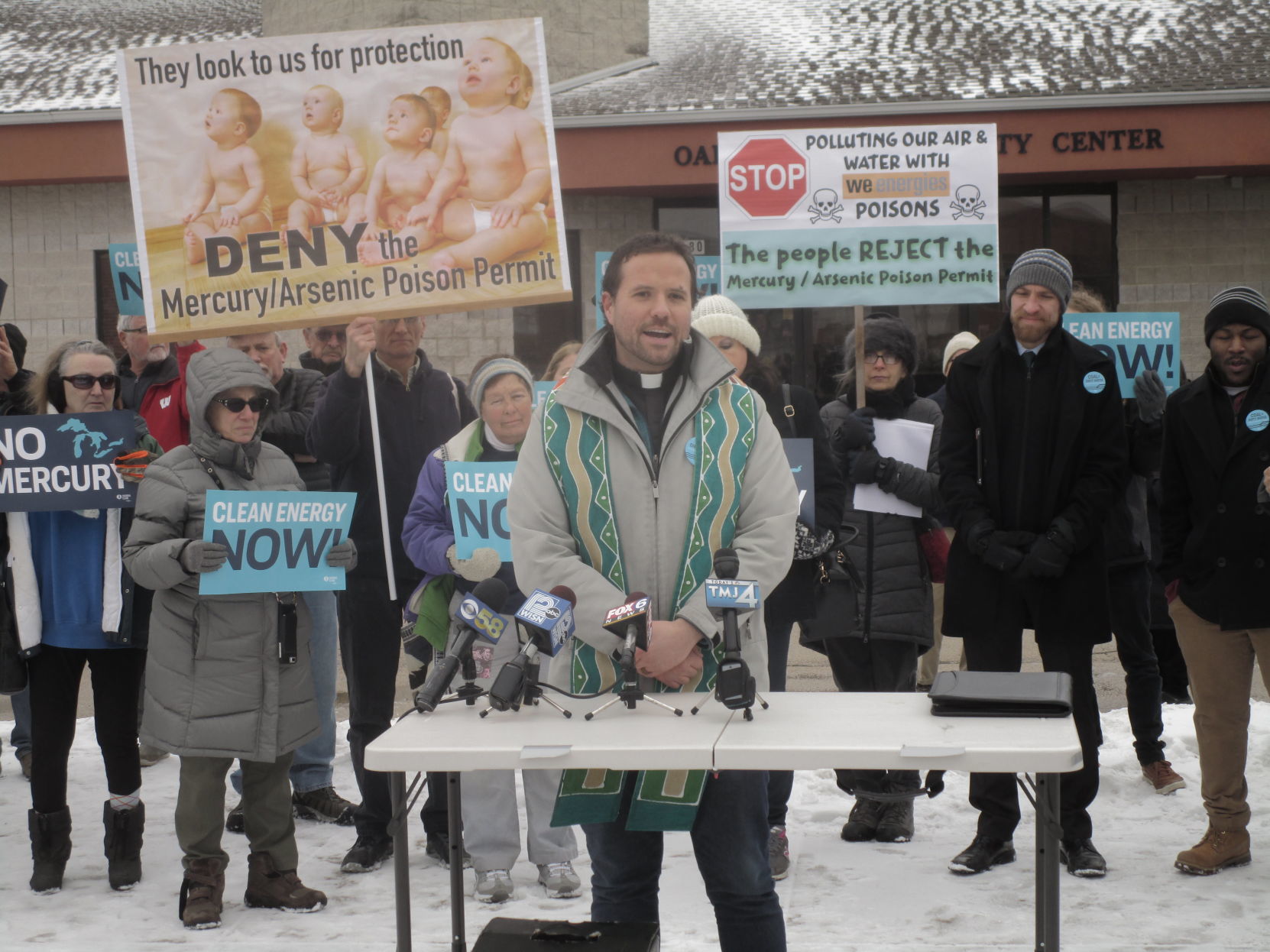 When it comes to being a steward of the environment, Kenosha Pastor Jonathan Barker said he feels a higher calling.
Barker, who is on staff at Grace Lutheran Church, was one of multiple concerned southeastern Wisconsin residents, environmental activists and others who filled a meeting room at the Oak Creek Community Center on Monday and weighed in on a permit under review by the state Department of Natural Resources for We Energies' Oak Creek power plant....
...While We Energies' coal-fired power plant in Pleasant Prairie has ceased operations, the Oak Creek facility continues and has been the source of ongoing controversy — particularly for residents in southern Milwaukee County and northern Racine County.
In the past year, residents and activists have taken aim at We Energies for stray coal ash derived from the plant landing on adjacent properties...
...Knutson said the DNR will continue taking public comment through next Monday, Feb. 18. Comments can be sent directly to him at jason.knutson@wisconsin.gov...

...more

Ken Notes: This is tough because I do not know what plan B is. We all want to get to renewable the question is how, how fast, how much, and how do we pay for it... Today is the last day to comment...
---

The WI Sustainable Business Council is a network of Wisconsin businesses and organizations that are interested in, or actively responding to, the challenge of sustainability.
---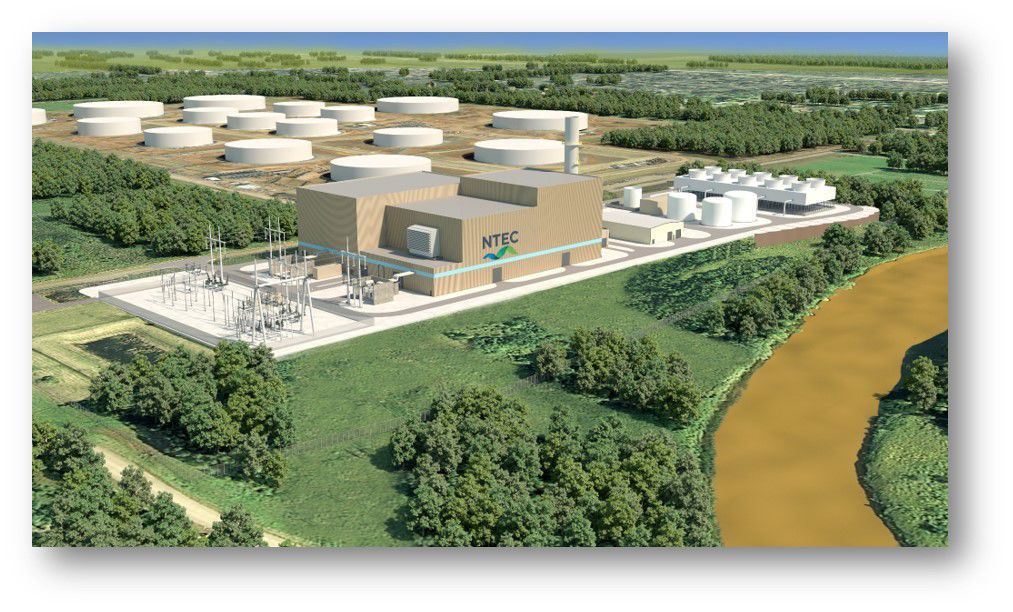 Environmental groups filed a petition Wednesday asking Minnesota regulators to reconsider their approval of the Nemadji Trail Energy Center, a proposed 525-megawatt natural gas plant in Superior, Wis. The plant would be jointly owned by La Crosse-based Dairyland Power and South Shore Energy, a subsidiary of Minnesota Power...
...more

Ken Notes: I am confused, this will take coal off the grid, sustain the use of solar and wind, and be built to the highest standards. I get that it is big and in Wisconsin serving Minnesota but we need to start building the systems that move us to zero emissions. Until we have storage capacity that will involve some carbon based production. Lets work to get this right!
---
From cheese brine to beet juice, these locally-sourced, environmentally-friendly de-icers are turning waste into safe driving.
Outside of the ocean, few plants or animals thrive when saturated with salt. Which means the mountains of rock salt spread over roads and sidewalks each winter amounts to an environmental catastrophe — roadside vegetation withers and salt-laden runoff kills fish and aquatic organisms in nearby waterbodies.
...more
---
Links we like supporting Wisconsin`s Environment and Business. More will follow each week...
...more
Ken Notes: Share this and if you want to be included:
Call us - 608.334.2174 or Editor [at] WDNGreen.com....
---
Texas A&M environmental soil scientist Paul DeLaune to discuss the benefits of cover crops in continuous wheat and cotton rotations in a semi-arid environments at the 2019 National Cover Crop Summit.
Many growers in drier environments on the Great Plains could benefit from cover crops but worry that adding covers to their rotation will take too much moisture away from their cash crops and potentially hurt yields.
During the 2019 National Cover Crop Summit, March 20-21, 2019 — a free-to-attend online event featuring a series of knowledge-building sessions taught by the foremost authorities on covers today — Texas A&M environmental soil scientist, Paul DeLaune, will share the results of two multi-year studies. These Texas A&M University studies carried out on the effects of cover crops are not only on yields in continuous cotton and wheat systems but also important metrics, such as water infiltration and retention, changes in soil properties and soil microbial activity...
...more
---
Water researcher, city planner discuss urban hydrology policy
Water specialists discussed strategies to protect urban water resources at a forum hosted by Wisconsin's chapter of the Society for Conservation Biology Tuesday night.
The discussion focused on the reduction of runoff water in urban areas through research that is currently being carried out and governmental policies being created and enforced through urban planning. University of Wisconsin PhD student Carolyn Voter said her research in urban hydrology specifically focuses on the single-family residential sector of Madison and Milwaukee...
...more
---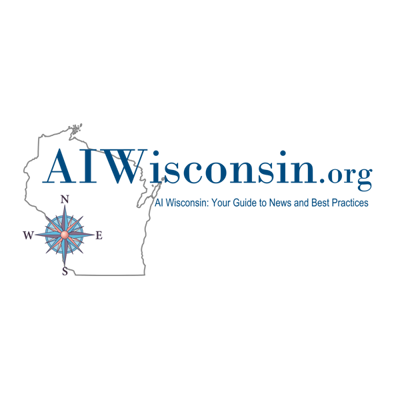 Ten thousand of environmentally minded business professionals, 500+ News outlets and reporters, and even a treehugger or two now read WDNGreen each week. Thank you!
Please
share WDNGreen with a friend
...
WDNGreen Network of Links
... or
Search WDNGreen
...
Ken Harwood
Advocating for Wisconsin
Editor [at] KenHarwood.com
608.334.2174
...more
---
We try to include links to help you consider your GREEN economic development options in Wisconsin. Businesses feel free to send us your information here.
...more
Ken Notes: Feel free to include this link and logo on your website. Our Tools and Resources are always a
click
away. Also a new easy to use address:
www.WDNGreen.com/tools/
---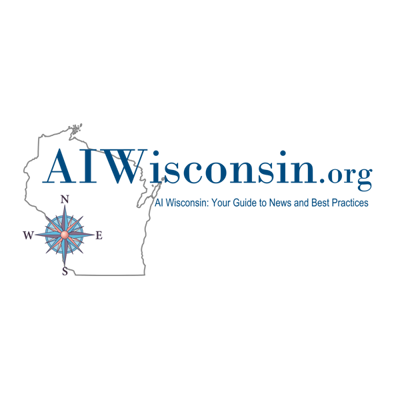 An agenda for the new administration...
An overriding principal - Restore Wisconsin to the bipartisan national environmental leadership it once enjoyed...
Building and Design

Work with developers, architects, communities, and business to ensure the highest and most cost effective Green building practices are used in new development.

Expedite projects who guarantee the best environmental practices and make sure the systems are in place to ensure this. Trust but Verify.
Avoid costly mandates and restrictions that will move businesses to other states or regions.

Mining

Explore the restoration of the sulfide mining moratorium or...

Work with counties to create and enforce new mining regulations, restrictions and enforcement.

Delay approval of any new mines until counties have their regulation policies in place.
Restore DNR environmental staff and expertise to levels that can review any requests in a timely manner.
Require a site reclamation fund be established from the onset of any approved project with a plan in place for complete site reclamation.
Allow municipalities to enact special utilities in lieu of or in addition to regular taxes for issues like impact on roads, utilities, infrastructure, and public safety.


Renewable Energy and Fuels

Work with the utilities, business and communities to encourage the use of renewables, reduced carbon output, and better reporting and measurement.
Establish a PSC willing to work with business and power companies while progressing to a lower carbon renewable future.

Do not impose legislative mandates on renewables but rather incentivize use of new technologies while maintaining an open dialogue among all parties involved.


Our Watersheds and the Great Lakes

Become a strong partner in Great Lakes–St. Lawrence River Basin Water Resources Compact.
If water is removed from the watershed, require that it be returned cleaner that it was taken. Again make sure DNR has the resources to monitor and ensure this policy.


Land Use and Transmission / Pipe Lines

Require the need and or profit for new systems to Wisconsin citizens. If a system like tar sand or electricity is for other states or regions, require that the land uses benefits all citizens in our state in lower utility costs, additions public facilities and reduced air and water pollution.
Require that any new system create an environmental offset equal to or greater than the land they take. This can be done in two ways: One additional Parks, Public Lands, Trails, Access to Waterways, Etc. OR Two reduced carbon emissions through the elimination or older less efficient production facilities or the conversion to renewable or exponentially lower emission fuels.


CAFO`s and Agricultural Issues

Address and regulate CAFO`s like the "cities" that they are.

Develop regulations and controls to address the scale of effluent that these facilities produce.
Consider using CAFO`s as a model for new waste treatment like digestion and pasteurization.

Preserve the small farm in Wisconsin by encouraging sound environmental practices in a cost effective way.

Work with all farms, businesses, and communities to improve watersheds, runoff and source point pollution focusing on results rather that penalties or mandates.


Transit and Mass Transit

Improve our transit and shipping corridors like rail and interstate access to encourage Wisconsin to become an efficient distribution hub for the Midwest.
Encourage communities to adopt new and more efficient mass transit systems.
Encourage the use of more efficient buses, trucks and vehicles in the state.


ECO Tourism

Explore ECO Tourism as an option to preserve our vast agricultural heritage and natural waterways and woodlands.
Allow ECO TIF financing to pair tourism development with land and watershed preservation.

...more

Ken Notes: Just a few ideas, please feel free to pick and choose then share with those on both sides of the isle that will be making decisions.

We now have an opportunity to grab the pendulum in the middle and make a real long term difference in how we manage our resources and what kind of Wisconsin we leave to our grandchildren!

These are personal viewpoints shaped by your feedback. They are not the positions of my sponsors or partners.
---
Coverage of local and national eco news for commercial development, home, transportation, food and community. We search for environmentally friendly news that makes economic sense for Wisconsin.
ONLINE HERE
. Please share with a friend. To receive WDNews GREEN on Monday of each week as an email you must subscribe -
secure link to subscribe is here
.
Want to comment, or have an idea:
Ideas[at]WisconsinDevelopment.com
We may now need to build a coalition that is willing to lobby from a "greener" yet pro business perspective. Lots of HUGE issues: Sand Mining, CNG, LEED Alternatives, Focus On Energy, LED Lighting R&D, Cleaner Power Generation, Recycling, Power Lines, Electric Cars, Wind, Solar, Bio Fuels, Digestors, Green AG, Business Incentives...And of course the Greenest and Happiest of Holidays to you!
Please consider sponsoring WDNGreen!
WDNews GREEN will be emailed on Mondays, included in WDNews on Thursdays, and online all the time at: WDNGreen.com Each week we will find 10 to 20 articles from Wisconsin and across the Nation dealing with environmental issues. Our goal is to promote environmental excellence from a sound business perspective.
Our resource guide at the bottom of this publication will continue to grow, and you may add links, suggest articles, include your press releases, or comment by
eMailing Me
. As always thanks for reading, and if you would like to sponsor or get involved call 608.334.2174...
...more
Ken Notes: Please forward this to friends and colleagues who have an interest in our economy and environment.
You may eMail Me Here
.