---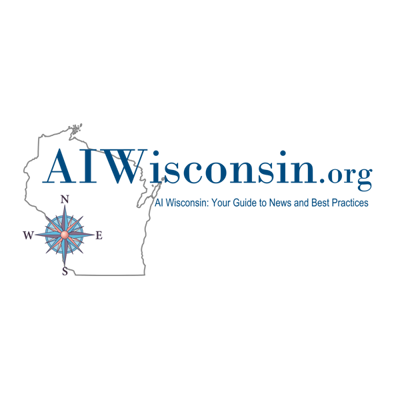 An agenda for the new administration...
An overriding principal - Restore Wisconsin to the bipartisan national environmental leadership it once enjoyed...
Building and Design

Work with developers, architects, communities, and business to ensure the highest and most cost effective Green building practices are used in new development.

Expedite projects who guarantee the best environmental practices and make sure the systems are in place to ensure this. Trust but Verify.
Avoid costly mandates and restrictions that will move businesses to other states or regions.

Mining

Explore the restoration of the sulfide mining moratorium or...

Work with counties to create and enforce new mining regulations, restrictions and enforcement.

Delay approval of any new mines until counties have their regulation policies in place.
Restore DNR environmental staff and expertise to levels that can review any requests in a timely manner.
Require a site reclamation fund be established from the onset of any approved project with a plan in place for complete site reclamation.
Allow municipalities to enact special utilities in lieu of or in addition to regular taxes for issues like impact on roads, utilities, infrastructure, and public safety.


Renewable Energy and Fuels

Work with the utilities, business and communities to encourage the use of renewables, reduced carbon output, and better reporting and measurement.
Establish a PSC willing to work with business and power companies while progressing to a lower carbon renewable future.

Do not impose legislative mandates on renewables but rather incentivize use of new technologies while maintaining an open dialogue among all parties involved.


Our Watersheds and the Great Lakes

Become a strong partner in Great Lakes–St. Lawrence River Basin Water Resources Compact.
If water is removed from the watershed, require that it be returned cleaner that it was taken. Again make sure DNR has the resources to monitor and ensure this policy.


Land Use and Transmission / Pipe Lines

Require the need and or profit for new systems to Wisconsin citizens. If a system like tar sand or electricity is for other states or regions, require that the land uses benefits all citizens in our state in lower utility costs, additions public facilities and reduced air and water pollution.
Require that any new system create an environmental offset equal to or greater than the land they take. This can be done in two ways: One additional Parks, Public Lands, Trails, Access to Waterways, Etc. OR Two reduced carbon emissions through the elimination or older less efficient production facilities or the conversion to renewable or exponentially lower emission fuels.


CAFO`s and Agricultural Issues

Address and regulate CAFO`s like the "cities" that they are.

Develop regulations and controls to address the scale of effluent that these facilities produce.
Consider using CAFO`s as a model for new waste treatment like digestion and pasteurization.

Preserve the small farm in Wisconsin by encouraging sound environmental practices in a cost effective way.

Work with all farms, businesses, and communities to improve watersheds, runoff and source point pollution focusing on results rather that penalties or mandates.


Transit and Mass Transit

Improve our transit and shipping corridors like rail and interstate access to encourage Wisconsin to become an efficient distribution hub for the Midwest.
Encourage communities to adopt new and more efficient mass transit systems.
Encourage the use of more efficient buses, trucks and vehicles in the state.


ECO Tourism

Explore ECO Tourism as an option to preserve our vast agricultural heritage and natural waterways and woodlands.
Allow ECO TIF financing to pair tourism development with land and watershed preservation.

...more

Ken Notes: Just a few ideas, please feel free to pick a choose. Please share with those on both sides of the isle that will be making decisions in the near future.

These are personal viewpoints shaped by your feedbck. They are not the positions of my sponsors or partners.
---
Mark your Calendars! We are excited to announce that our 11th annual Wisconsin Sustainable Business Conference will be held on Thursday, December 13th 2018. This year, the conference will be hosted at the Monona Terrace, and sponsored by Wisconsin Manufacturing Extension Partnership (WMEP).
Over the past decade, we have seen the demand for sustainable practices sky rocket. As a result, we have seen innovative new business practices enacted to promote sustainable agendas. The institution of such practices, especially within our home state of Wisconsin, have inspired this year's theme, "Sustainably Forward". We look forward to hearing from outstanding speakers from across the state, and what they are doing to make sustainability a priority within their organizations.
...more
---
Dear Editor: I recently traveled to Washington, D.C., to meet with legislative staff working with Sens. Johnson and Baldwin and discuss the health implications of multiple environmental rollbacks being proposed by the Environmental Protection Agency. Over the decades, the Clean Air Act, the Clean Water Act, the Clean Water Rule, Mercury and Air Toxics Standards, and other life-saving environmental laws have made our country's air and water much cleaner and safer. We need to strengthen these policies, not weaken them...
...more

Ken Notes: I agree but a part of that strengthening should be to work with business to reduce unnecessary cost, mandates and project delays. I am aware of environmentally motivated businesses, developers and builders who can`t get great projects in the dirt because of poor regulations that exist. For example much of Milwaukee sits in a non-attainment area. (An area considered to have air quality worse than the National Ambient Air Quality Standards as defined in the Clean Air Act Amendments of 1970).

These developers want to bring renewable energy, efficient buildings, and quality jobs to an area that needs all of the above but they can`t build in Milwaukee. They can build on a farm field outside the city though. The employees would need to commute by car to work, solar becomes less efficient because their is know one to share it with during the day, and the company would need to transport product to rail lines in the city.

We can and must do better!
---

WGBA has combined forces with the U.S. Green Building Council (USGBC) and together we will pilot a new model for USGBC chapters and local market engagement...
---
"Here's our thistle! This is a rare, very rare plant," retired wetland ecologist Pat Trochlell exclaimed as she stood at the edge of Lake Michigan on a clear, windy and unseasonably cool day in October.
"You can see the leaves are just, really incredibly beautiful," she said, pointing to the fuzzy blue-green leaves of Pitcher's thistle, a federally endangered plant that grows on sand dunes near the shore in Wisconsin's Kohler-Andrae State Park.
"I shouldn't be standing on these. These are really sensitive here," she added...
...more

Ken Notes: Remember, in the 1930s, the company purchased 468 acres of land along Lake Michigan in Sheboygan County, and donated nearly half to what is now the Kohler-Andrae State Park. The rest of the land is what is now slated to be a golf course.

The economic impact of these courses on the State can not be denied, so sit down and require Kohler to make additional contributions of land and resources to offset what the course will disrupt. Since there is no plan B for Kohler`s land and the proposed golf course places Wisconsin firmly on the global map as one of the most beautiful places in the world I see a win win here rather than a lose lose.

I am not happy with the political pressure applied to the DNR... but I do want a DNR that sees the big picture and works with developers to get to that win win scenario as fast as possible.
---
Miron specializes in providing innovative pre-construction, construction management, design-build, general construction and industrial services.
---
Scott Walker is out, but Foxconn isn't going anywhere
...Still, it remains to be seen how effectively Evers will be able to push back once in office. The most controversial part of the deal is the price tag — but it may be too late for the governor-elect to make any changes on that front. Few Wisconsin Democrats have pushed to cancel the deal entirely, particularly with construction and staffing already underway. As a state superintendent, Evers seemed resigned to the tax breaks, saying it would be difficult to "un-ring that bell." Instead, he recommended improving the deal gradually, using later transportation projects tied to the factory as a way to extract more concessions on wages and local hiring. "I would really focus on compelling them to be good corporate citizens," Evers
told a local publication at the time
....
...more

Ken Notes: Good read and Governor Elect Evers is correct -- it would be difficult and very costly to pull the plug now. but there are opportunities to improve the project and it will be a good test of leadership to see how he does this...
---
Entrenched legislatures and high expectations present challenges
Election campaigns for political office seem never-ending when they span many months. But once the winners are in office, the honeymoon is usually brief.
Constituents have big expectations for their newly-minted officials, and the winners have to come to grips with the fact that governing isn't campaigning.
That's the reality for two gubernatorial election winners in key Great Lakes states. Both are Democrats who will replace two-term Republicans....
...more
---
SCS - At the forefront of sustainable environmental solutions for over 40 years
---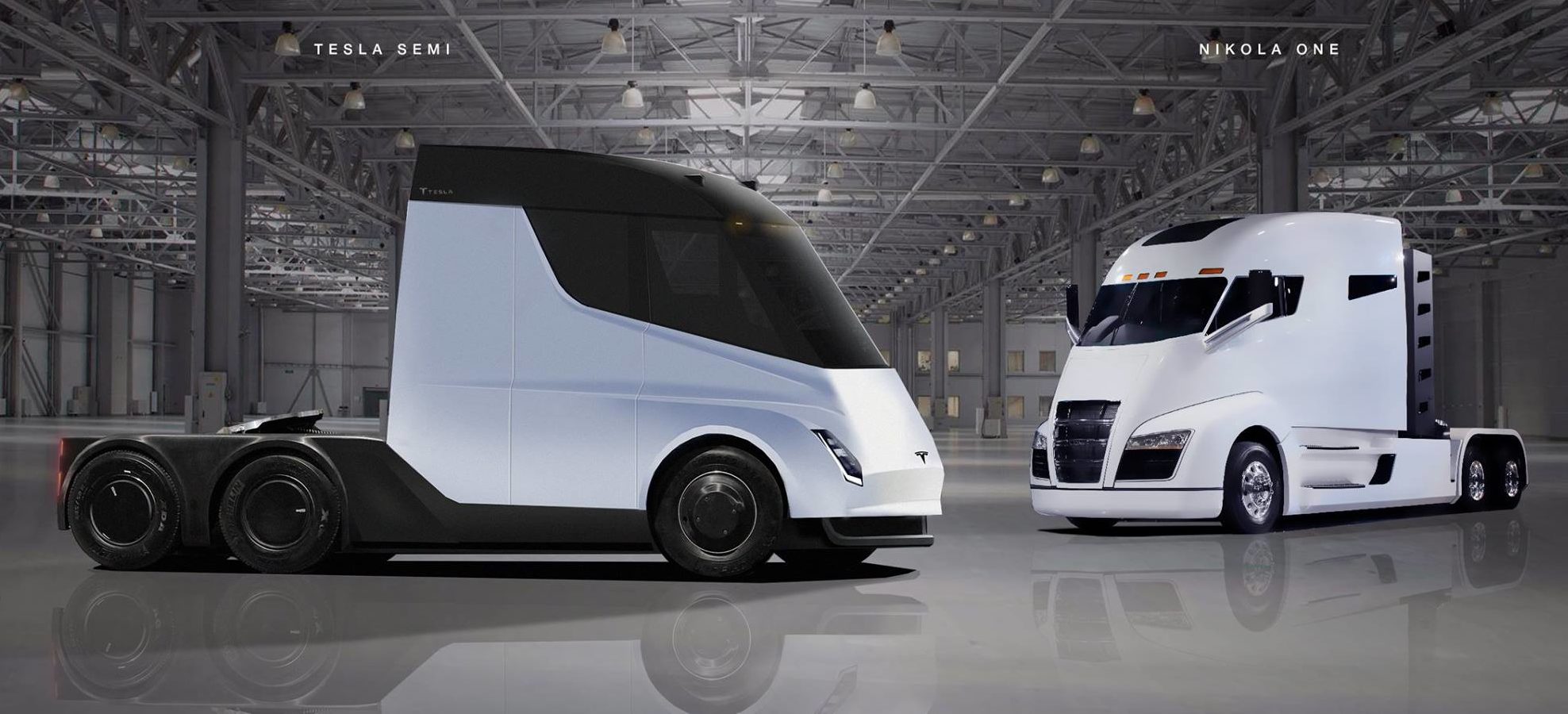 Pushing forward with the development of its hydrogen-electric trucks, Tesla Semi rival Nikola Motors has announced that all 11,550 deposits placed for its vehicles have already been refunded. The company's completion of its refunds comes amidst the release of the startup's newest truck, the Nikola Tre, which is designed to compete in the EU market.
In trademark Nikola fashion, the company seemingly threw another shade at rival Tesla, stating that it does not operate on customer's money. The trucking startup further noted that a company could not be "environmentally sustainable without being financially sustainable." In a later statement on Twitter, Nikola noted that it opted to refund all the deposits placed on its vehicles because it did not want customers "thinking we were using their money to operate our business."

...more

ken Notes: These are pretty cool and may provide an interesting use of hydrogen that I still think may be a part of sustainable technology...
---

The WI Sustainable Business Council is a network of Wisconsin businesses and organizations that are interested in, or actively responding to, the challenge of sustainability.
---
Lake Minnesuing Farm Led Goats on Plant Eating Parade
DULUTH, Minn.- While herds of Northlanders flocked to the polls for their civic duty, a herd of Northland Animals took the streets of Bennett Wisconsin, for their environmental duty.
Breaking up the normal landscape of candidate signs on Bennett Road: goats on parade.
Many are named after food: Sugar, Mama Coco, Maggie, Ginger, Ruby Tuesday, Devon, Mary Jane, Chippers, among others....
...more

Ken Notes: I was stressed and saw a little relief in this one!
---
Links we like supporting Wisconsin`s Environment and Business. More will follow each week...
...more
Ken Notes: Share this and if you want to be included:
Call us - 608.334.2174 or Editor [at] WDNGreen.com....
---
Tribes Oppose Metallic Mining While Business Groups Seek Support For Referendum
Oneida County is asking people to vote on whether they support or oppose mining a zinc sulfide ore deposit in a referendum Tuesday. State lawmakers lifted a decades-old moratorium on sulfide mining last year.
The Lynne Deposit in Oneida County contains around 5.6 million tons of zinc sulfide ore, lead and silver that could be extracted through an open-pit mine, according to the Wisconsin Department of Natural Resources. The county is asking voters in an advisory referendum whether it should allow leasing of county-owned lands in the Town of Lynne for a metallic mine.
REULTS:
Should Oneida County allow mining on public forest land in the Town of Lynne (advisory).
Yes 7,129
No 11,927
...more
---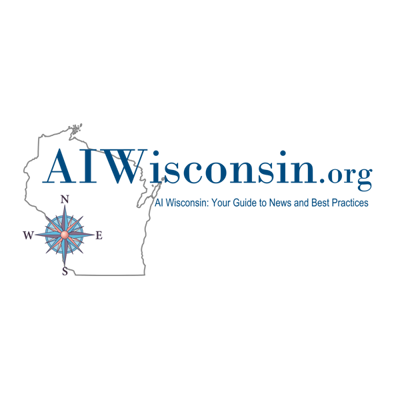 Ten thousand of environmentally minded business professionals, 500+ News outlets and reporters, and even a treehugger or two now read WDNGreen each week. Thank you!
Please
share WDNGreen with a friend
...
WDNGreen Network of Links
... or
Search WDNGreen
...
Ken Harwood
Advocating for Wisconsin
Editor [at] KenHarwood.com
608.334.2174
...more
---
We try to include links to help you consider your GREEN economic development options in Wisconsin. Businesses feel free to send us your information here.
...more
Ken Notes: Feel free to include this link and logo on your website. Our Tools and Resources are always a
click
away. Also a new easy to use address:
www.WDNGreen.com/tools/
---
WDNGreen is based on a nonpartisan, pro environment agenda, from a sound business and economic development viewpoint. I am wondering if some of my readers and sponsors would like to meet and discuss a short list of objectives or a legislative agenda going into the November elections.
We could address and ask all candidates to weigh in on issues like:
Mining
Renewable Energy and Fuels

Our Watersheds and the Great Lakes

Land Use
CAFO`s and Agricultural Issues
Transit and Mass Transit
ECO Tourism
I would draft a set of resolutions available early in September. We would meet one or two times to adjust, rewrite, or add to these positions. We would then present these issues to the candidates for them to comment on and share the results with our readers. Call if your are interested. 608.334.2174...

...more
---
Coverage of local and national eco news for commercial development, home, transportation, food and community. We search for environmentally friendly news that makes economic sense for Wisconsin.
ONLINE HERE
. Please share with a friend. To receive WDNews GREEN on Monday of each week as an email you must subscribe -
secure link to subscribe is here
.
Want to comment, or have an idea:
Ideas[at]WisconsinDevelopment.com
We may now need to build a coalition that is willing to lobby from a "greener" yet pro business perspective. Lots of HUGE issues: Sand Mining, CNG, LEED Alternatives, Focus On Energy, LED Lighting R&D, Cleaner Power Generation, Recycling, Power Lines, Electric Cars, Wind, Solar, Bio Fuels, Digestors, Green AG, Business Incentives...And of course the Greenest and Happiest of Holidays to you!
Please consider sponsoring WDNGreen!
WDNews GREEN will be emailed on Mondays, included in WDNews on Thursdays, and online all the time at: WDNGreen.com Each week we will find 10 to 20 articles from Wisconsin and across the Nation dealing with environmental issues. Our goal is to promote environmental excellence from a sound business perspective.
Our resource guide at the bottom of this publication will continue to grow, and you may add links, suggest articles, include your press releases, or comment by
eMailing Me
. As always thanks for reading, and if you would like to sponsor or get involved call 608.334.2174...
...more
Ken Notes: Please forward this to friends and colleagues who have an interest in our economy and environment.
You may eMail Me Here
.