---
Search
This Week Titles Only
Each week we will share a few news articles featuring Wisconsin stories on inclusivity.
The stories are archived so you may search a topic anytime. Take a few seconds each week to see what other are doing for inspiration, pitfalls, and best practices. Share your stories with us.
Welcome to the Toward One Wisconsin Family....
...more
---
New York Times Magazine reporter Nikole Hannah-Jones explains how "The 1619 Project" aims to show a more accurate history of America.
...more
---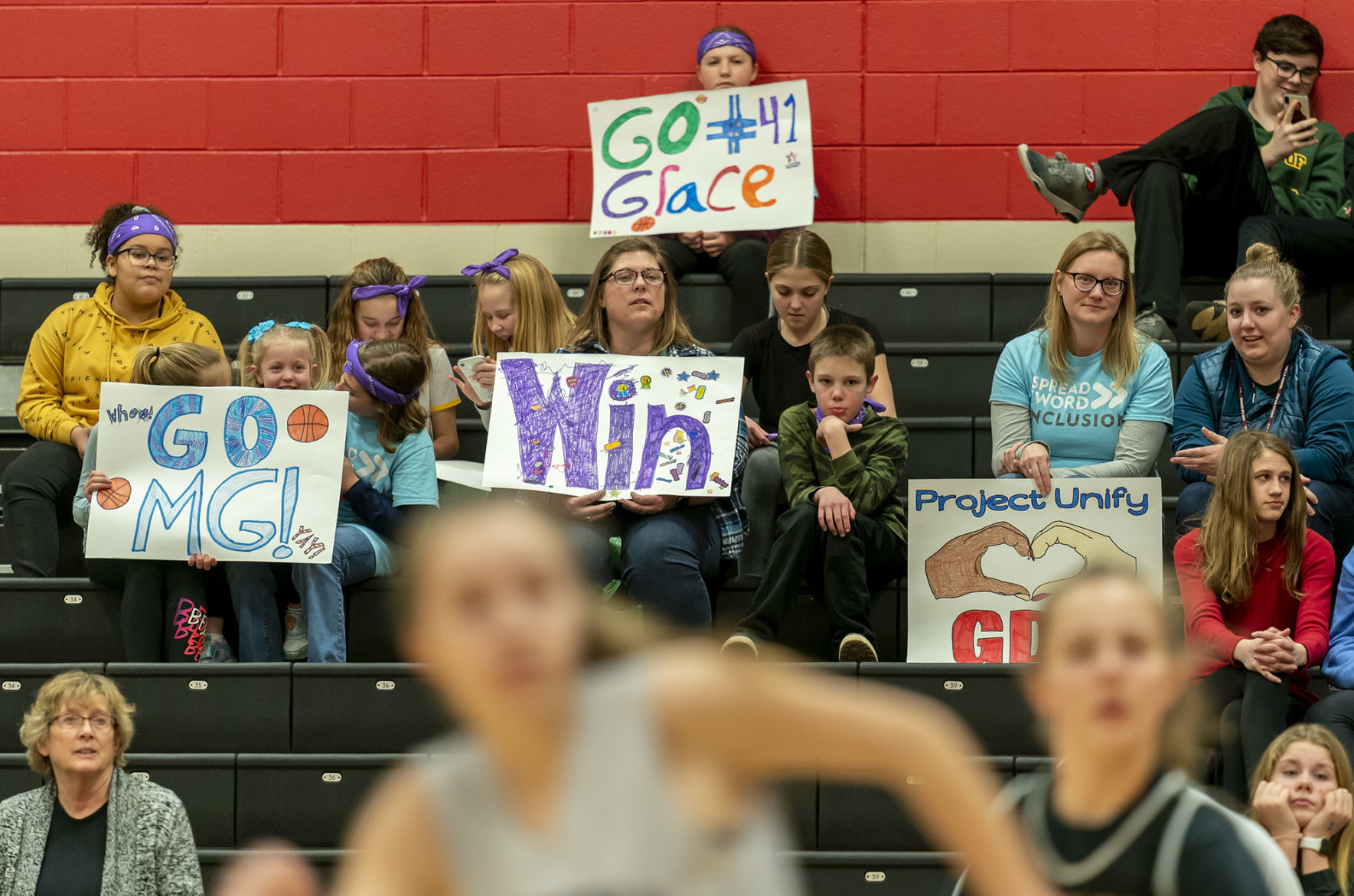 When a group of students at Glacial Drumlin School in Cottage Grove attended an eighth-grade girls basketball game recently, it was more than a chance to cheer for the home team.
The group attended the game as part of an organization called Project Unify, which seeks to bring together students in special education with those who are not. This particular activity, which has been done in the past, is called Fans in the Stands.
On the day of the after-school basketball game at Glacial Drumlin, fifth-grader Rylee Ganshert, who has special needs, got to choose what color of bandana everyone would wear. He picked purple. As he sat at the game surrounded by members of the organization holding posters they made ahead of time, Rylee said he liked being able to stay at school two hours longer than normal....
...more
---
Suggestions Include Creating Restorative Justice Program, Updating Codes Of Conduct Following Racist Incidents On Campus In 201
In response to multiple racist incidents on the University of Wisconsin-Eau Claire campus in 2019, the university has issued a list of recommendations aimed at improving equity, diversity and inclusion.

In November, five UW-Eau Claire football team members were suspended for sharing racist messages mocking a Black Male Empowerment student organization on Snapchat. The messages included an image of Klu Klux Klan members in white hoods and gowns standing before a burning cross with a suggestion that the sender was going to hold a white male empowerment group meeting...

...more
---
The Cozzy Corner is an award-winning restaurant that is no stranger to Northeast Wisconsin.

It's known for its comfort food that originated down south.
On any day of the week, the sweet aroma of soul food hangs in the air and drifts down the street in Appleton...

...

Bennett said it`s been rewarding and a labor of love to be a black business owner in a predominately white community.
"It doesn`t matter what color you are," said Bennett. "I do well being in a predominately white area because I provide a good service at whatever I'm doing."
The Cozzy Corner is an example of what the city says it's been looking for.
"It`s a fact that people of color will come to a city where they know they can have a safe place to live, first of all, of course, where they can find entertainment of interest, where they can find a place to go and get their hair did," Diversity and Inclusion Coordinator for the City of Appleton Karen Nelson said...
...more
---
For most of her life, people questioned whether Nicki Vander Meulen belonged—in a traditional K-12 classroom, in law school or on the school board of one of Wisconsin`s largest school districts.
When doctors diagnosed Vander Meulen with Asperger`s syndrome, attention deficit disorder, and cerebral palsy as a child, her parents fought for her right to attend the neighborhood elementary school.
The school`s principal thought she belonged in a school for the severely disabled. Her parents knew otherwise.
Despite a counselor who told her that she`d never graduate from college, Vander Meulen went on to graduate from high school with honors and earn undergraduate and graduate degrees from the University of Wisconsin—where her law school classmates questioned whether the university providing a notetaker for her constituted an unfair advantage.
Now, a board of education member for Madison, Wis., schools and a juvenile defense attorney, Vander Meulen may be one of the few people in the nation on the autism spectrum serving in public office...
...more
---
MADISON, Wis. – February 25, 2020 – Sparked by the CEO Action for Diversity & Inclusion™, Alliant Energy employees are coming together today to discuss diversity, equity, inclusion and unconscious bias.
CEO Action for Diversity & Inclusion™ aims to rally the business community to advance diversity and inclusion conversations. In addition, more than 900 CEOs of the world's leading companies, including Alliant Energy Chairman, President and CEO John Larsen, pledged to be a catalyst. They are leveraging their collective voices, driving conversation and action around diversity and inclusion, to foster greater collaboration within the workplace. As part of the pledge, all participating CEOs, including Larsen, vowed to cultivate a trusting environment where all employees feel comfortable and empowered to discuss diversity and inclusion.
...more
---
MADISON (WKOW) -- February honors and celebrates Black History Month.
Wisconsin`s Legislative Black Caucus joined Governor Tony Evers and Lt. Governor Mandela Barnes to kick off the month at a ceremony in the Capitol Rotunda.
They spoke about the importance of diversity and how it strengthens Wisconsin.
The theme for this year is "African Americans and the Vote."...
...more
---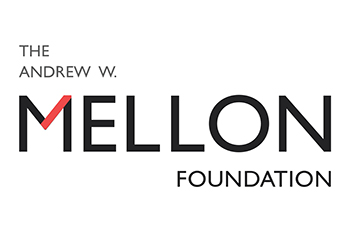 The Consortium of Humanities Centers and Institutes, a global network of over 250 humanities centers, institutes, research libraries and related organizations, has received a grant of $2.8 million from the trustees of the Andrew W. Mellon Foundation to expand and diversify, nationally and internationally.
Sara Guyer, a University of Wisconsin–Madison professor of English and former director of the UW–Madison Center for the Humanities, is president of CHCI and principal investigator on the grant.
The grant will enable CHCI to continue to fulfill its goals of greater diversity, inclusion and connection...
...more
---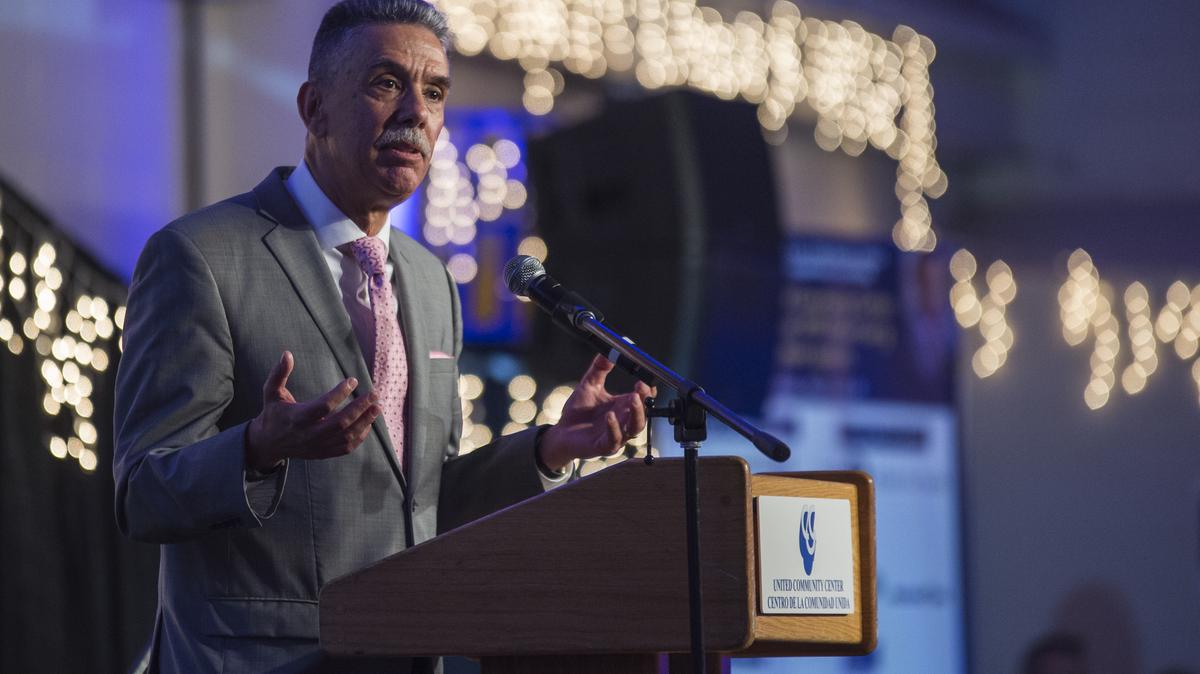 Retiring United Community Center executive director Ricardo Diaz, a longtime Milwaukee community leader, and the Potawatomi Hotel & Casino are among the winners of the Milwaukee Business Journal`s 2020 Business in Diversity Awards...
...more
---
The University of Wisconsin–Madison Department of Chemistry has received a 2020 Diversity Award from the University of Wisconsin System Board of Regents. The award recognizes the department's efforts to enhance underrepresented students' access to and success in the chemistry graduate program.
"This award celebrates a key point in our progress toward fostering greater diversity in our discipline and is just the beginning of our efforts" says Judith Burstyn, department chair. "These achievements are the result of everyone in the department who works tirelessly to build diversity through the creation of key programs and mentorship of students."
...more
---
How can professionals of color navigate the culture at UW–Madison in order to advance within their fields? That question will be the focus of a panel discussion at the annual Employee Career Conference, "Construct Your Career at UW–Madison," scheduled for March 11 at Union South.
The hour-long session, "Navigating the System: What Does It Mean for Professionals of Color?," will help attendees understand and participate in the system of professional networks and respectability on campus. The panelists will discuss their personal experiences and provide suggestions and resources for attendees to consider as they reflect on the next steps in their career trajectory....
...more
---
RHINELANDER, Wis. (WAOW)-- Rhinelander is home to the first certified autism friendly business in Central Wisconsin.
Tom`s Drawing Board is a working studio that has a shop and classroom, and it was recognized by the Central Wisconsin Autism Society as an autism friendly business during a celebration Wednesday evening.
The business in Rhinelander is the first in the Central Wisconsin area, and second in Wisconsin to be recognized as autism friendly...
...more
---
This week`s Business of Giving features Deborah Bial, founder of the Posse Foundation, which sends groups of underrepresented students to top colleges to encourage diversity on campuses.
"It`s a story that captures what we're trying to do with our partner schools at Posse: build opportunities so that these leaders who are right there before our eyes can take advantage of the opportunities that exist at these institutions of higher education and go on and become leaders."
Listen to the podcast, which is hosted by Denver Frederick, or read the transcript below...
...more
---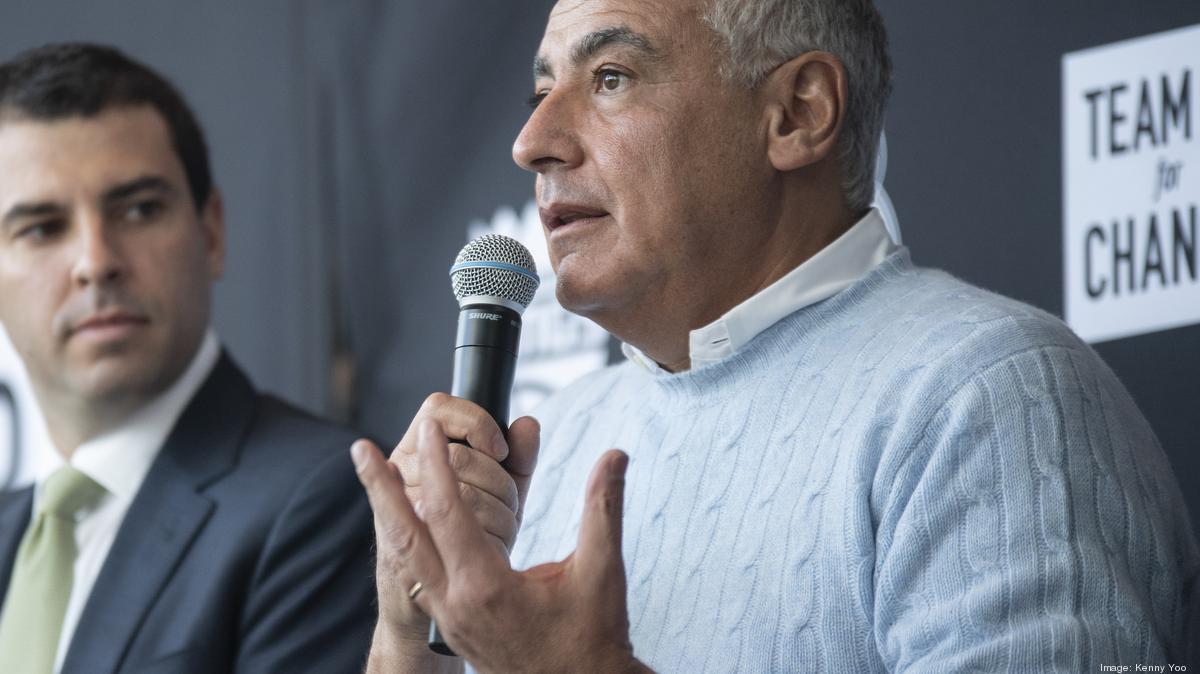 On Monday, community leaders and activists from Milwaukee joined with the owners and front office teams of the Milwaukee Bucks and Sacramento Kings to discuss social injustice issues impacting their cities and beyond.
The event, Team Up for Change, is a partnership between the two basketball teams that began last year with the inaugural summit in Sacramento. See the slideshow above for scenes of the event...
...During the panel discussion,
Alex Lasry
announced the Bucks are committing $100,000 over the next two years to fight social injustice...
...more
---
Roger Pulliam always believed in the power of a college degree.
After all, education was central to his own life, taking him from working with his mother and brothers in Mississippi cotton fields to earning a doctorate and spending nearly six decades empowering students of all backgrounds to do the same.
Pulliam spent 30 of those years at UW-Whitewater, where he is known best for establishing programs and student organizations that help students make it through school and earn post-baccalaureate degrees.
...more
---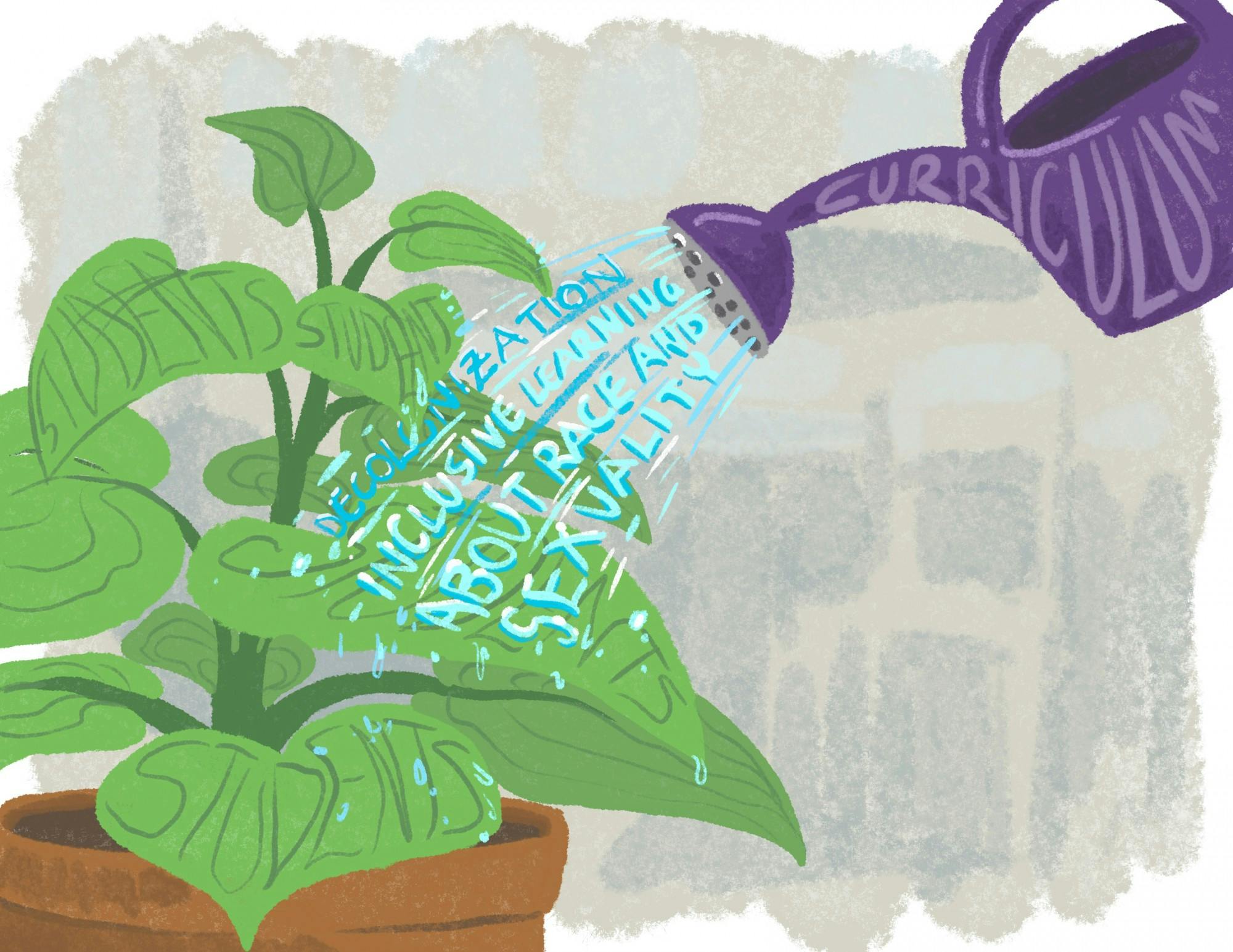 The educational pipeline is a period of exploration of one's identity, place in society and their academic interests. It is a phase where opinions are like clay in its initial stages — if well-shaped it can make a beautiful pot, but mishandling can result in long-lasting effects. The curriculum taught to children in school defines the opinions formed at this "early clay" phase but also sets them up for future academic exploration.
There are many topics and histories children aren't exposed to until college because it was not implemented at an early age. How many people can remember receiving an adequate sex education or being exposed to LGBTQIA+ or cross-cultural histories?..
...more
---
LUNAFEST, the fundraising film festival dedicated to championing women filmmakers and bringing women together in their communities, will be hosted by the Marquette University Women's Innovation Network (MU-WIN) and Black Lens Film Series: A Pillar of Milwaukee Film at the Weasler Auditorium on the Marquette University campus in Milwaukee on Tuesday, March 24, 2020.
This unique film festival highlights women as leaders in society, illustrated through seven short films by women filmmakers. The films range from animation to fictional drama, and cover topics such as women's health, body image, relationships, cultural diversity and breaking barriers. All proceeds from LUNAFEST will benefit
...more
---
Including people living with disabilities and mental health conditions in Jewish communal life was the focus this past weekend in over 600 Jewish communities who took part in The Second Annual Global ShabbaTTogether initiative, a project of the Ruderman Chabad Inclusion Initiative...
...Friendship Circle of Wisconsin held their first-ever Shabbat dinner, as 175 people sat around tables adorned with centerpiece vases created by adults with disabilities. While Chabad centers across Long Island explored themes of inclusion over Shabbat, as did those in Calgary, Alberta, and Fargo, N.D. On the other side of the world, in Melbourne, Australia, two synagogues heard from Sharon Malecki, CEO of Access, Inc, a nonprofit dedicated to promoting the rights and interests of people with disabilities...
...more
---
OSHKOSH, Wis. (WFRV) One local elementary school took part in a growing movement across Wisconsin during Black History month to focus on diversity, literacy and family engagement.
Students at Webster Stanley Elementary are making this world better through their first Read Your Heart Out event.
Michelle Belnavis, the founder of Read Your Heart Out says, "The event celebrates our students who need to be able to be reminded that they are important and in reading books that show success overcoming obstacles."...
...more
---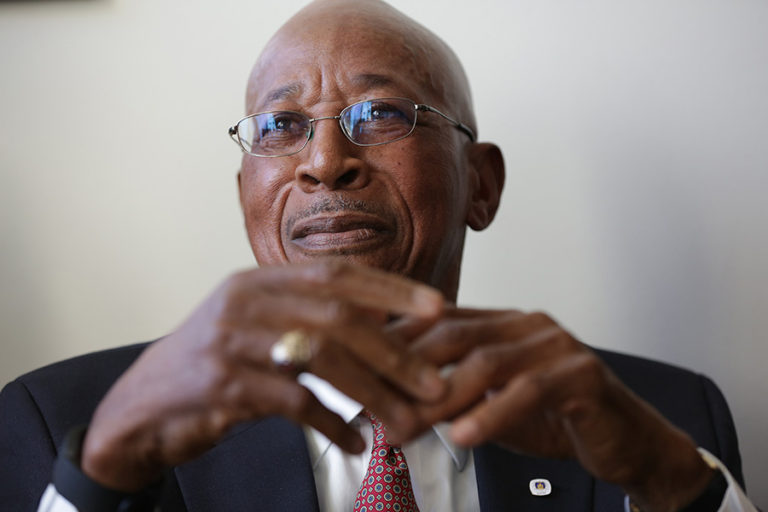 Roger Pulliam, a champion of equity and inclusion at the University of Wisconsin-Whitewater who devoted his life to opening the doors of education for everyone, has died at the age of 77.
He passed away Wednesday morning, Feb. 12, in Wisconsin, according to his family. More information will be shared as it becomes available, including the date and location of memorial services...
...more
---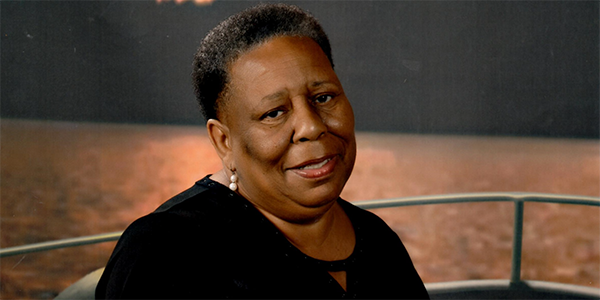 On Feb. 29 Black student unity (BSU) and office of multicultural student services (OMSS) will be hosting "Reflections of Ebony" in the Bluffs room of the Student Union at the University of Wisconsin-La Crosse.
"It [Reflections of Ebony] has basically become our only Black History Month celebration at the University," said UWL senior and president of BSU, Amber West. "It's a Black History Month celebration that has morphed into honoring our students, our community members, each other, OMSS and just a space where we can gather and celebrate Black excellence."
Civil rights activist, JoAnne Bland will be the guest speaker for the event...

...more
---
BELOIT — A meeting over the weekend regarding citizen concerns of a perceived lack of diversity in tourism marketing for Beloit should lead to change following a productive dialogue, Visit Beloit officials and residents say.
Beloit native and Janesville resident Carrie Harrell-Payton took issue with a promotional quality of life video produced by Visit Beloit after it was shown at a Concerned Black Citizens meeting last fall.
Harrell-Payton, along with residents Lexi Payton and Jackie Jackson, met with Visit Beloit Executive Director Celestino Ruffini and Visit Beloit Board Chair Ann Sitrick Joyce to voice concerns for a lack of diversity in highlighting the city's events....
...more
---
University of Wisconsin-Madison Sophomore Elena Haasl would like to be the next person elected to serve District 5 on the Dane County Board of Supervisors.
"I'm not going to stop because I care deeply about my community," she said.
Haasl feels determined to make a difference, running in a district inhabited mostly by students. She feels having a student voice is important because a student advocate can elevate the voices of the greater campus community. Haasl's platform includes working to solve issues of homelessness, equity, mental health services, runoff from lakes and watershed, sexual violence prevention, and increasing student engagement.
"Young voices are always encouraged in politics until they actually decide to step up and run," Haasl said...
...more
---
About the Inclusivity Conference
The 2020 Toward One Wisconsin Conference will bring together citizens and organizations from multiple sectors across Wisconsin to build communities of equity and opportunity.
AUDIENCE
We expect a diverse attendance including but not limited to representatives from birth-K-12, higher education, academia, business and industry, state and local workforce development, youth programs, health professions, vocational rehabilitation, chambers of commerce, non-profit organizations, government, community and neighborhood associations, and faith-based groups.



Continue the discussion around making our communities more inclusive

Learn what is working

Discover what is promising on the horizon

Present best practices

Provide networking opportunities
Build greater awareness on the intersection between inclusion and economic, social and emotional health of communities, workforce, youth, and under-served populations in Wisconsin.


Produce a comprehensive strategic report with performance measures and actionable recommendations around each Track for state and local governments, businesses, communities, educational institutions, health systems, and non-profit organizations.
...more
---
Track Sponsors


...more

Notes:
Start Week: 5 - Query String:SELECT * FROM T1W WHERE `issue` > 5 and volume = 8 OR `issue` > 90 ORDER BY sortorder