---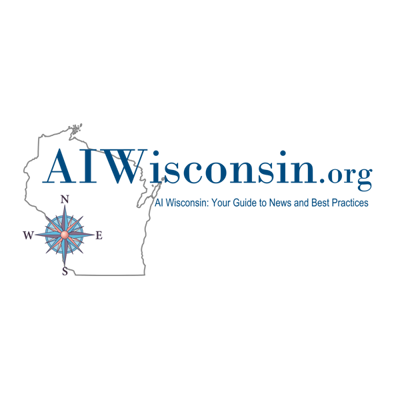 Ten thousand of environmentally minded business professionals, 500+ News outlets and reporters, and even a treehugger or two now read WDNGreen each week. Thank you!
Please
share WDNGreen with a friend
...
WDNGreen Network of Links
... or
Search WDNGreen
...
Ken Harwood
Advocating for Wisconsin
Editor [at] KenHarwood.com
608.334.2174
...more
---
The Outdoor Writers Association of America (OWAA) announced July 18 that Candice Gaukel Andrews of Sun Prairie was recognized as an award recipient during the 2017 OWAA Excellence in Craft Contests.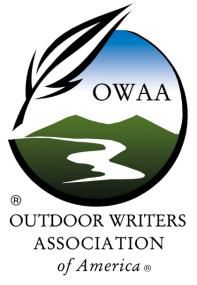 This annual awards program recognizes and honors the best work of outdoor communicators who are members of OWAA.
Andrews won second place in the column contest for her articles in the Good Nature Travel Blog...
...more

Ken Notes: Congrats!!!!
---
Manitowoc`s Orion Energy Systems, Inc., was one of nine Wisconsin companies honored Aug. 17 with a Business Friend of the Environment Award for leadership in sustainability, environmental innovation and environmental stewardship by Wisconsin Manufacturers & Commerce.
Orion was honored in the Environmental Innovation category, along with Beloit companies Frito-Lay and Regal Beloit Corporation.
Other winners included the following:
Environmental Sustainability category: Nelson and Pade, Inc., of Montello; Masters Gallery Foods, Inc., of Plymouth; and UPS of Elm Grove.
Environmental Stewardship category: T.Wall Enterprises of Middleton; American Transmission Company of Waukesha; and Alliant Energy of Madison...
...more
---
MADISON, Wis. (AP) — The Latest on conservationists` reaction to a bill that would eliminate environmental protection regulations for a Wisconsin Foxconn plant (all times local):
Gov. Scott Walker`s administration says a bill that would exempt a potential Foxconn electronics plant from environmental regulations would streamline the construction process.
Walker introduced a $3 billion incentives package for the plant on Friday. The legislation eliminates a number of key environmental compliance requirements for Foxconn, including the need to obtain state permits to fill wetlands and environmental impact statements.
Also:
...more

Ken Notes: My guess is that Foxconn is not interested in eliminating or sidestepping environmental regulations, my guess is that they are concerned about the delays these regulations may cause in their project.

That said wouldn`t the answer be to assign an environmental ombudsman to the project to expedite the process and move the project forward. The DNR can surly work with EPA to place the project on the fast track if that is what needs to happen. In fact this should be true for all projects not just Foxconn. Delay is money and so is ignoring environmental issues that will need to be corrected in the future. Foxconn has very deep pockets and the last thing they want is a huge bill in the future when the political tides changes. These are very smart people and they know that the current legislative balance is subject to change.
---
We can question how many $50,000-per-year jobs Foxconn might deliver, and debate whether 2043 is soon enough to break even on taxpayers' $3 billion in subsidies, but here's a more basic question of greater consequence:
Why waive or relax Wisconsin's wetland and waterway regulations for a company before we even know where to pour its foundation?
Why rush to undo statutory protections for these natural resources across an entire region? Shouldn't we wait to see if they'd even interfere with Foxconn's eventual 1,000-acre site in southeastern Wisconsin?..
ANOTHER VIEW:
...more

Ken Notes: 100`s of editorials are now in print regarding Foxconn. Here is what I ask of everyone including Foxconn to consider:


Recognize that our environment is a precious commodity.
Understand that the review process for a major project can be a arduous and time consuming process.
The intent here is to clear a path for an expedited project to reduce costs and improve timelines.
Any company, regardless of legislative action to expedite a project, ultimately remains liable for damage to the environment (the paper companies come to mind).
A change in legislative majority may cause Past projects to be reviewed and held accountable. (the paper companies come to mind)
Foxconn is aware of this.
Foxconn also needs natural resources like water and power.
Wisconsin was able to offer these and removed some of the strings normally attached.
While the legislature has a difficult decision to make, it will be made considering economics not the environment.
Our job is to advocate FOR the environment NOT against Foxconn.(the paper companies come to mind)
If any project receives permission to remove wetlands lets ask for the restoration and return to the public trust or wetlands be made to more than offset the impact.
If a project uses water let the company ensure that treatment is in place and sufficient to return the effluent to the watershed in better condition than when it was taken. (CAFO`s come to mind)
If a company uses an abundance of power, lets ask them to offset the production with a sustainable greener system.
I guess what I am asking for is a different approach to environmental advocacy, lets make business and government work for us rather than see us as the enemy...
---
(Reuters) - Activists on Tuesday attacked Wisconsin`s plan to waive environmental reviews for Taiwanese electronics manufacturer Foxconn`s proposed $10 billion LCD flat-screen factory, calling it a roadmap to destruction of precious state wetlands.
Environmental groups, including Midwest Environmental Advocates and the Wisconsin League of Conservation Voters, said the state`s proposal rolls back protections for wetlands, which act as natural filters for drinking water and wildlife habitats, and protect against flooding....
...more

Ken Notes: Why attack?, we should offer our assistance in keeping Foxconn on the right track. They want a obstruction free expressway to a finished project, we need a clean, safe, environmentally friendly project down the path. These roads are NOT mutually exclusive, Foxconn knows that it can not be out of compliance years from now when the political tide changes so lets help them get there...
---
GOP Bills Would Require Approval Of Conditional Use Permits Despite Public Opinion
Local governments would have less discretion to deny permits for things like frac sand mines under legislation being marketed as a "homeowner bill of rights."
Matching bills introduced by state Sen. Tom Tiffany, R-Hazelhurst, and state Rep. Adam Jarchow, R-Balsam Lake, would change how local officials issue conditional use permits. The permits are a tool used by local governments to regulate things like large-scale farms or industrial sand mines. They work by setting a list of conditions a developer must meet before a permit is approved.
But local officials have the final say and, under current law, can deny a permit even if conditions are met...
...more

Ken Notes: I did predict this. There is money in sand and money talks in Madison. Local governments will need to be more creative in regulating the industries they see as harmful to there communities. You will see CAFO`s next on this list.
---
Former Gov. Arnold Schwarzenegger is launching a new partnership with a nationwide network of green-minded state lawmakers to share ideas for environmental legislation.
The effort comes as Schwarzenegger has said he hopes states continue to push efforts to fight climate change even though President Trump is withdrawing the country from the Paris agreement.
"America did not drop out of the Paris agreement," Schwarzenegger said during a speech Friday at the National Caucus of Environmental Legislators conference in Cambridge, Mass. "One man dropped out of the Paris agreement."...
...more

Ken Notes: Very interesting...
---
SunPeak is a turnkey developer of commercial solar PV electricity systems based in Madison, Wisconsin. Businesses can be assured their turnkey project will be professionally handled from initial feasibility study to final commissioning. Projects typically range from 100 kW to 5 MW (hundreds to thousands of solar panels) and offer significant cost savings relative to conventional utility electric rates.
---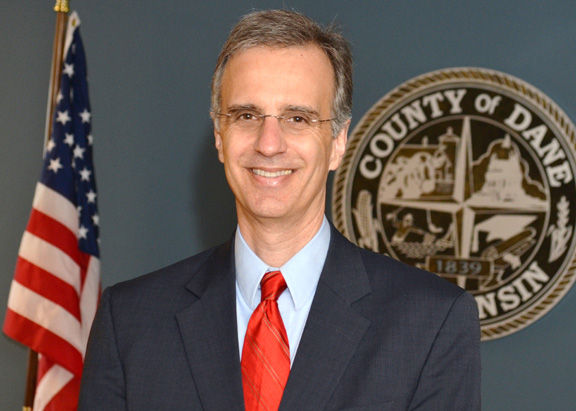 The Dane County Climate Change Council held its first meeting last week July to confront problems posed by climate change.
The council is made up of local government officials, business leaders, representatives of the University of Wisconsin, local utilities, community groups, and environmental advocates.
The Climate Change Council members will develop a climate action plan to reduce greenhouse gas emissions and prepare the county for the effects of climate change....
...more

Ken Notes: We do love to poke the bear with a stick, couldn`t we accomplish just as much with The Dane County Air Quality and Environmental Issues Council. As it stands now much of what they have to say will fall on deaf ears as soon as it is released.
---
The president of the Wisconsin Farmers Union said the state`s farmers could use more help at the state and federal levels when it comes to two controversial issues — concentrated animal feeding operations (CAFOs) and permitting of immigrant farm workers.

The Wisconsin Department of Natural Resources has been accused of both under-regulating and over-regulating CAFOs, farms that have more than 1,000 animals.

Wisconsin Farmers Union President and organic dairy farmer Darin Von Ruden, of Westby, argues a lack of funding has prevented the DNR from protecting the state`s environment.
"They (the DNR) are responsible for safe drinking water and the health of every citizen of the state of Wisconsin," Von Ruden said. "The issue over the years has become less and less funding for the DNR, so they have less and less people to actually go out and do the background checks and make sure that these operations have the management capacity to make sure that they don`t have issues." ...

...more

Ken Notes: We need to be very careful of both what we ask for and who we ask. CAFO`s and foreign workers are chips in the legislative agenda. We may get even more hands off on CAFO`s and more deportation of the workers we need to keep our farms running. It would be great to assume the legislature would examine the issues and make good decisions, alas that is not the trend...
---
MADISON — The latest equipment and technology for professional manure management will be on display at the 2017 North American Manure Expo on Aug. 22 and 23 at the University of Wisconsin-Madison Arlington Agricultural Research Station...
....Statz Brothers, Inc. in Sun Prairie – featuring the manure digester and bedding recycling facility of the Statz Brothers Farm. The tour will go through one of the dairy barns and then stop at the manure digester to hear about the digester design, solids separation for bedding recycling and the use of the gas and energy bi-products of the manure digester system. The last stage of the system takes liquid to the storage lagoon....
...Tours on Aug. 22 require a $20 registration fee. There is no cost to attend any of the Expo events on Aug. 23.
For a complete list of tours, demonstrations, exhibitors, educational sessions, and sponsorships visit the Manure Expo website http://www.manureexpo.com/...
...more

Ken Notes: If we are serious about Wisconsin we should attend and applaud the efforts of some of the better farms in the State. You get far more attention with a handshake that you do when just pointing...
---
56 - The number of public water systems in the state that obtain their water from surface water rather than underground sources. The surface water systems serve some of the largest populations, including Milwaukee and Green Bay....
Source: Wisconsin Public Water Systems 2016 Annual Drinking Water Report
...more

Ken Notes: Some very interesting numbers in this story..
---
Newly Filed Case Could Change DNR Authority Over Large Animal Farms
Some environmental law experts say the outcome of a lawsuit filed against the Wisconsin Department of Natural Resources could have a serious impact on the regulation of groundwater pollution in the state.
The Dairy Business Association filed a lawsuit against the DNR last week. They claim the DNR can`t ask all concentrated animal feeding operations, or CAFOs, to obtain an operating permit because it surpasses federal requirements. Federal law doesn`t require a permit...
ALSO:
...more

Ken Notes: If we can not permit CAFO`s, I suggest that we exponentially increase fines for source point pollution and watch them like a hawk. If we make the cost of ignoring proper waste management higher than good practices then we do not need permits. Also if the DBA is fighting for CAFO`s who is fighting for the small farmer???Finally a quick note to WPR regarding the picture selection CAFO stock does not get to walk around....
---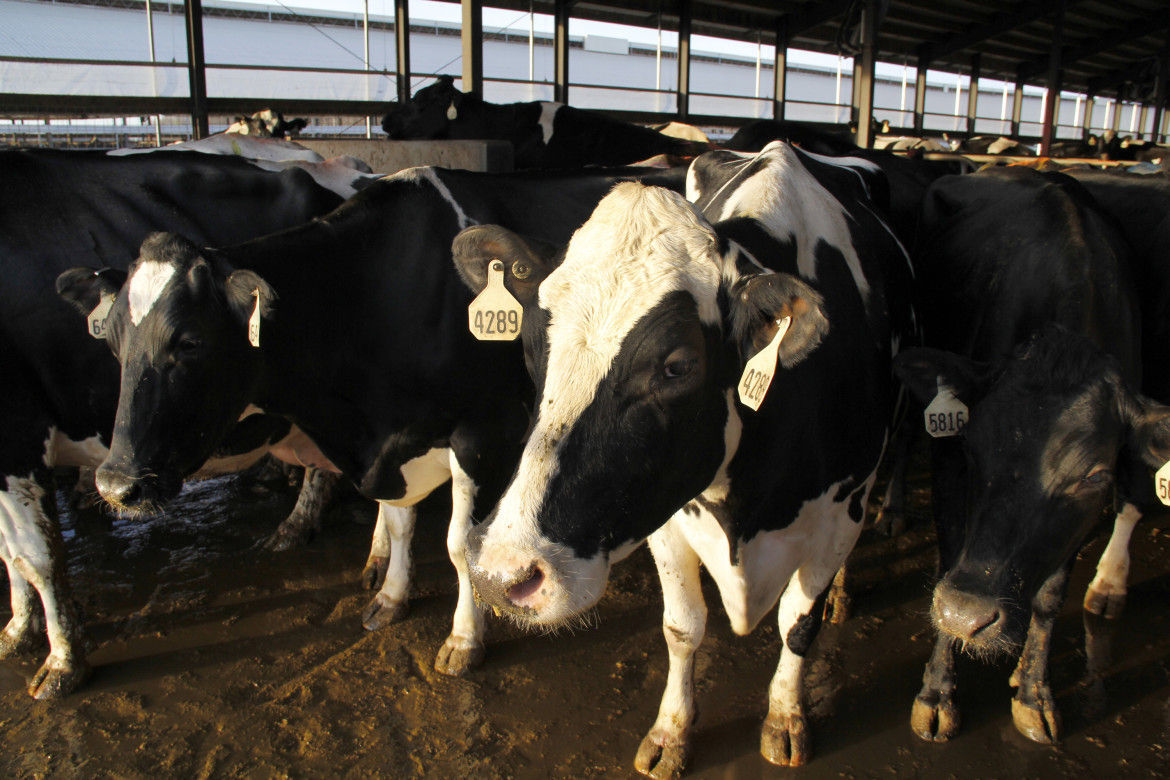 The Wisconsin Dairy Business Association has filed a lawsuit that would, if successful, take Wisconsin in the opposite direction of where it needs to go in regulating large dairy farms.
The result could be more pollution of the state's waters, including vital groundwater sources on which many rely for clean drinking water, from dairy herds that are getting ever larger.
The lawsuit says the state Department of Natural Resources is overstepping its authority by requiring dairy farms with 700 or more cows to obtain a wastewater permit, the Milwaukee Journal Sentinel reported. Federal regulations require a permit only when there is a discharge of manure and water into streams and the state is going too far, the group says...
...more
---
Miron specializes in providing innovative pre-construction, construction management, design-build, general construction and industrial services.
---
Energy is one of the cornerstones of Wisconsin's economy, prosperity and way of life. Affordable, reliable energy supports jobs in every sector. It is especially important for keeping Wisconsin manufacturing competitive in the U.S. and around the world.
Without dependable energy supplies, we all would struggle to keep our homes warm during Wisconsin's harsh winters and for those who already struggle, the pain they would feel by not having a reliable and abundant supply would be devastating...
...more

Ken Notes: All true, but much of the "Wisconsin Infrastructure" is in place to serve other states and systems to the east that are NOT contributing to Wisconsin's prosperity. Unless you are an elected official that is. Wisconsin is looking for revenue sources, I suggest a flow tax for oil, gas, and electricity moving through the state but used elsewhere.
---
A three-year, multi-faceted project to protect Lake Michigan shoreline homes, beaches and harbors is receiving $840,000 from the federal government to partner with four coastal communities, including Kenosha and Racine counties.
Wisconsin Sea Grant on Thursday announced the grant was awarded, in part, due to the organization's extensive series of public meetings last summer that brought local officials from Milwaukee and Ozaukee counties together with Lake Michigan-area homeowners to learn about the rising lake levels, state research officials said in a release Thursday...
...more
---
Three successful models are driving community solar projects around America.
In 2015, a farmer walked into the office of a customer-owned electric cooperative in Wisconsin. He pulled out his checkbook and wrote a check to the cooperative for $60,000.
That day, two other cooperative members followed suit, and the three of them bought up 10 percent of the brand new community solar garden on the first day of subscription sales.
CEO Joe McDonald admitted that he was "absolutely floored."
Two and half weeks later, the entire community solar program had sold out -- all 1,000 panels had been claimed by 113 cooperative members. McDonald said the cooperative threw its community solar marketing plan in the trash. The program sold itself....
...more
---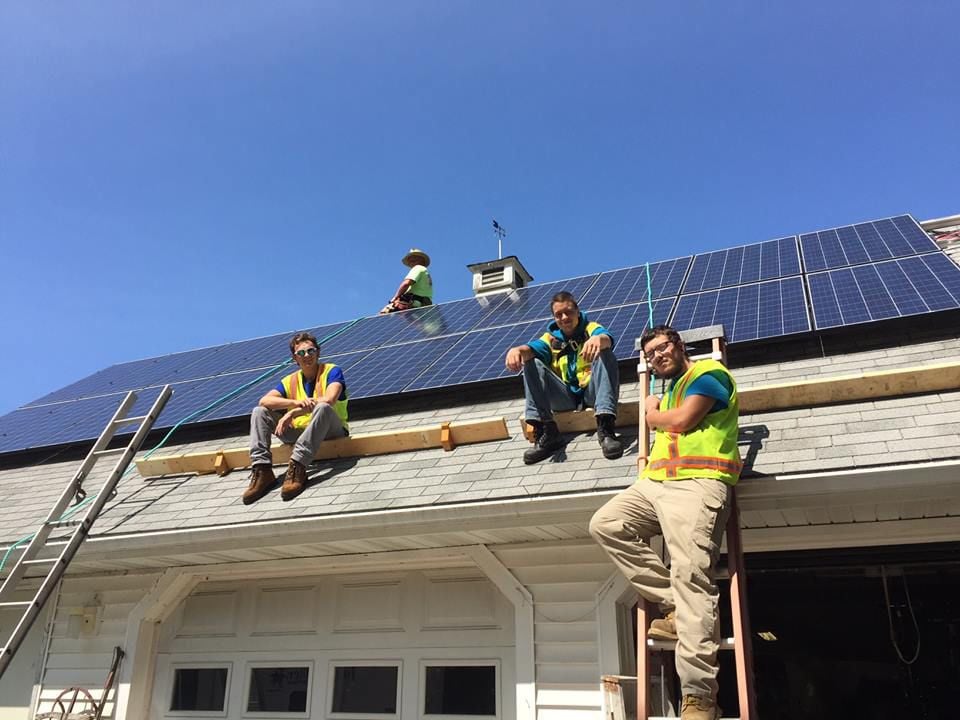 RACINE — Small, medium and large businesses, schools, nonprofits and government agencies in the Racine area are invited to attend a free, two-hour solar energy event sponsored by the Racine Sustainable Business Network.
Solar Energy for All is being hosted by Gateway Technical College in the Quads Room of the Racine Building, 901 Lake Ave., from 7-9 a.m. Thursday. A light breakfast will be served....
...more
---
RAVERSE CITY, Mich. — A federal appeals court Tuesday retained federal protection for gray wolves in the western Great Lakes region, ruling that the government made crucial errors when it dropped them from the endangered species list five years ago.
The court upheld a district judge who overruled the U.S. Fish & Wildlife Service, which had determined that wolves in Michigan, Minnesota and Wisconsin had recovered after being shot, trapped and poisoned nearly out of existence in the previous century. They've bounced back and now total about 3,800...
...more
---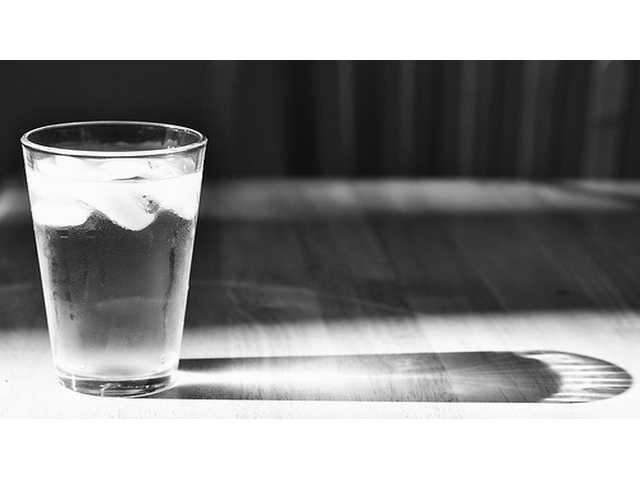 DRIFTLESS - The Natural Resources Board at their meeting on May 23-24 in Madison heard a status report on work to develop changes for 'Sensitive Areas' to NR 151, a regulation that governs nutrient management in the state.
This month, the DNR released a draft of updates to manure control rules for agriculture.
You can read more about the draft rules on the Midwest Environmental Advocates website at midwestadvocates.org/news-events/news/dnr-draft-livestock-waste-management-rules-show-progress/.
More general public comments will be accepted later in the process, but the economic impact assessment is the next step. EIA comments are
due by Monday, August 7
...
...more

Notes:
---
Construction of a 12-mile segment of Enbridge Energy`s aging Line 3 pipeline is already underway in Wisconsin. The project is expected to cost more than $100 million for the Wisconsin portion of the pipeline...
..."We're transporting about 80 percent of the crude oil that's refined in the Minnesota refineries. We transport 100 percent of the crude oil refined here in Wisconsin, and down into the Midwest it's about 75 percent as well," she continued. "Line 3 is part of our mainline system, which is critical not only to the energy for us here in the Midwest, but also beyond."..
...more

Ken Notes: I was saying....
---

WGBA has combined forces with the U.S. Green Building Council (USGBC) and together we will pilot a new model for USGBC chapters and local market engagement...
---
Towering Pines Camp For Boys came to life in 1945. As environmental awareness was on the rise in the 1970s, the northern Wisconsin camp pioneered an environmental immersion program that garnered national attention.
They called it acclimatization.
The campers merged with the natural world – in some unconventional ways. For instance, camp leaders taught the kids what it feels like to navigate the world like a raccoon....
...more

Ken Notes: I want to go...
---
The Wisconsin Natural Resources Board has approved 10 more changes to the state water pollution code in response to a 2011 letter from the U.S. Environmental Protection Agency.
One of the items pertains to "backsliding."
The EPA letter stated 75 deficiencies in state Department of Natural Resource`s handling of federal water pollution regulations. The environmental groups later added legal pressure on the state.
The DNR, in its documents, characterizes the 75 items as "potential inconsistencies between state and federal regulations that govern the Wisconsin Pollutant Discharge Elimination System (WPDES) program." ...

...more
---
Congress Expected To Make Funding Decisions This Fall
Some Great Lakes scientists are concerned about possible federal budget cuts affecting their work as the fate of spending next year on Great Lakes research is still foggy.
Congress has started to reverse some of President Donald Trump`s budget plans for the Great Lakes, which were announced earlier this year. It now looks like the Great Lakes Restoration Initiative won`t be zeroed out in the federal budget, and neither will the Sea Grant program.
But it`s a little too early to say for sure about possible smaller cuts. Some scientists are also concerned about potential trimming to research funded by the U.S. Environmental Protection Agency and other federal departments....

...more

Ken Notes: I predict huge cuts in funding...
---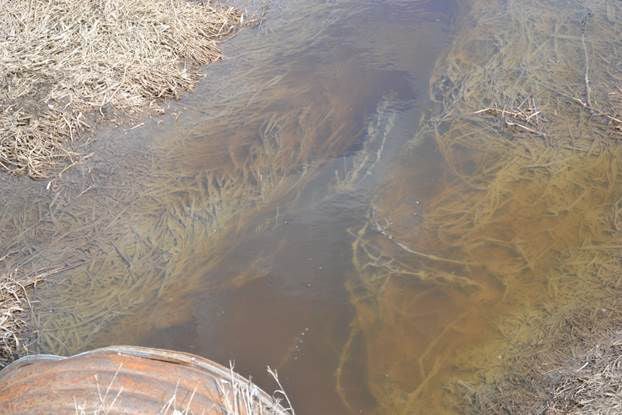 Wisconsin Attorney General Brad Schimel's Justice Department last month quietly agreed to a $50,000 fine for a large feedlot that polluted drinking water and streams in 2014 and 2015.
Stahl Brothers Dairy is in Kewaunee County, where more than 30 percent of tested drinking water wells have been found tainted by hazardous bacteria, most of it from the large dairy operations the state has permitted on one of the region's most vulnerable aquifers.
The concentrated animal feeding operations house thousands of cows that produce hundreds of thousands of gallons of manure, which the operators spread on farm fields...
ALSO:
READ THIS:
...more

Ken Notes: Now lets all blame each other. As for me, at 165 degrees we have no problems and a new product plus electricity...
---
Farmers and forest landowners will want to plan ahead and sign up early for USDA conservation funding. That`s according to State Conservationist Angela Biggs, who says landowners interested in the Environmental Quality Incentives Program need to apply for 2018 funding by by October 20.
EQIP is the primary program available to farmers for farm and woodland conservation work, offering payments for over 110 basic conservation practices. Last year, Wisconsin received about $25 million in funds for EQIP practices...
...more
---
Before it stopped burning coal in 2015, Milwaukee's Valley Power Plant was responsible for 26 deaths, 42 heart attacks and 450 asthma attacks each year, according to the Clean Air Task Force. Residents of the nearby neighborhood were predominantly low-income people of color who bore the burdens of burning coal for far too long.
During the presidential campaign, and since taking office, President Donald Trump and people in his administration have spoken glowingly about putting coal miners back to work. But despite these statements — and a lot of pressure on politicians from coal lobbyists — the irreversible reduction in burning coal for electricity is well underway....
...more

Ken Notes: I hope he is right...
---
MADISON - Foxconn Technology Group's plans for a sprawling manufacturing facility pose an array of environmental challenges, ranging from the way it will handle chemicals to the impact a plant of its size will have on the surrounding watershed.
The company's plans for a $10 billion plant in southeastern Wisconsin would be the first for Foxconn in North America.
The administration of Republican Gov. Scott Walker and other supporters have touted the economic benefits of a plant that could employ up to 13,000 workers in a region that has experienced a loss of manufacturing jobs.

But in Asia, the Taiwan-based company, the world`s largest contract manufacturer of consumer electronics, has grappled with pollution problems, particularly in China, where it serves as a contract manufacturer to Apple and other technology companies...
...more
---
Bee the Change
is a four-way partnership between the
Zeidler Center for Public Discussion
,
Redeemer Lutheran Church
,
Midnight Run
and
Beevangelists
. The partnership works to empower meal program guests and community members to become "Beevangelists" certified in beekeeping and dialogue facilitation.
The event takes place August 29 from 5:30 p.m. to 8:30 p.m. at Zeidler Center for Public Discussion, 631 N. 19th St. in Milwaukee.
...more
---
SCS - At the forefront of sustainable environmental solutions for over 40 years
---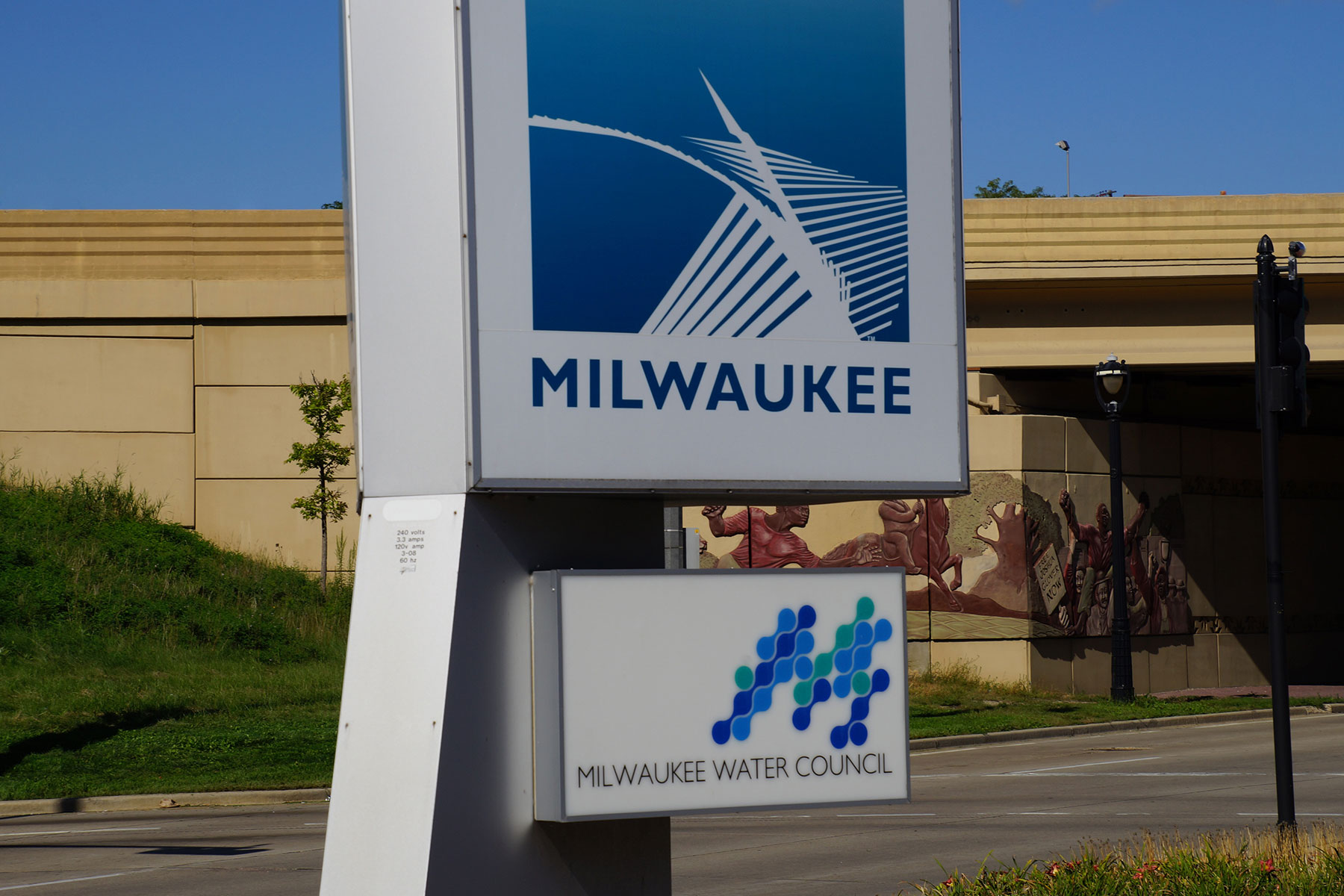 The BREW Accelerator is the world's leading seed accelerator focused on innovation-driven startups with commercialization potential solving global water challenges. The accelerator pairs the water-focused startups with a community of credentialed experts, services and resources of Wisconsin's historic world water hub to help entrepreneurs from around the world launch their businesses.
"Milwaukee, a City that brewed beer for decades, is internationally recognized for brewing water technology innovations to help solve our world's water challenges," said Dean Amhaus, president and CEO of The Water Council. "From a gel filtering technology to giant bubbles, we are eager to get to work with this new batch of startups."...
...more
---
One of our most precious resources with living in northeast Wisconsin is our fresh water. We live in the Great Lakes Basin, which contains literally 20 percent of all the fresh water in the world.
After years of abusing this resource by dumping of toxic chemicals into our waterways, we have helped our lakes and waterways make a strong rebound through citizen, governmental and corporate action to clean up our water.
Millions of dollars have been invested in remediation efforts to restore contaminated waterways like the Lower Fox River, the Menominee River and the bay of Green Bay. Our waters are cleaner now from the aftereffects of toxic sediments than they have been in decades....
...more
---
MADISON, Wis. (AP) — Frack sand companies doing business in Wisconsin are seeing their stock prices fall despite high demand for the sand.
Many companies focused this year on developing sand mines in Texas, which has caused stock prices of companies that focused on developing Wisconsin mines to drop, Wisconsin Public Radio reported .
Oil companies use the sand in hydraulic fracture drilling for oil and natural gas.
Wisconsin northern white sand is considered one of the highest quality sands because of its high-crush strength. However, companies have found that Texas` finer grain sand costs less and is an acceptable alternative....
...more
---
Members of the Geneva Lake Association got to meet 12 recipients of scholarships through the Environmental Education Foundation Inc.
The GLA, which represents home and property owners from around Geneva Lake, gathered for its annual meeting Saturday at the Big Foot Country Club...
...more
---
WASHINGTON — As the harmful algae blooms in the Lake Erie Basin approach their seasonal peak, two members of Congress from opposing parties are revamping efforts to direct federal dollars to state-sponsored agricultural resource management initiatives they believe would help protect regional waterways.
On July 27, U.S. Rep. Tim Walberg, R-Tipton, was joined by Ohio Rep. Tim Ryan, D-Howland, in introducing the Great Lakes Agricultural Stewardship Act of 2017. The act directs federal assistance to voluntary agricultural assurance programs, such as the Michigan Agriculture Environmental Assurance Program (MAEAP), throughout states in the Great Lakes region, which includes Illinois, Indiana, Michigan, Minnesota, New York, Ohio, Pennsylvania and Wisconsin. The bill was referred to the House Committee on Agriculture following its introduction....
...more
---
TRAVERSE CITY, Mich. (AP) — A type of plankton found in many parts of the world has turned up in the Great Lakes.
The U.S. Environmental Protection Agency says Cornell University researchers detected the creature in a water sample taken from Lake Erie last year.
The rotifer species is called Brachionus leydigii, a non-native invertebrate.
Its presence has been noted in Europe, Asia and Australia. EPA says it can tolerate saltwater and freshwater environments, plus a wide range of temperatures....
...more

Ken Notes: It took decades to get the lakes cleaned up, I hope we can be aggressive in keeping them that way.
---
Join us!
The dedication ceremony to mark the opening of the St. Croix Crossing bridge will be held Wed, Aug. 2 at 10 a.m. on the west end of the new bridge, eastbound lanes.
The new crossing, connecting Oak Park Heights, Minnesota and St. Joseph, Wisconsin will provide a better, larger route between the states that will replace the more than 80-year old Stillwater Lift Bridge. It will ease congestion in downtown Stillwater and is anticipated to be a boon to economic development in the region....
...more
---
Report Being Issued Monday Had Been Delayed Six Months
A federal study being released Monday lists additional ways to try to keep Asian carp out of Lake Michigan.
The release comes six months after the Trump administration reportedly halted the release of the report, which looks at possible carp controls at the Brandon Road Lock and Dam along the Des Plaines River near Joliet, Illinois. A summary published last Friday indicates underwater electric barriers, water jets and noise as favored ways to keep the big carp from getting closer to the lake.
Molly Flanagan of the environmental group, the Alliance for the Great Lakes, said it appears the recommendations haven`t been weakened. ...
...more
---
There are three basic facts about death: (1) We all have to die. (2) All young deaths are tragic deaths. (3) Some of us die in ways that are more interesting than others, and those deaths often make their way into case reports. This story involves all three.
The CDC reports that a 29-year-old man in Wisconsin, along with 13 cattle, died from manure gas. Three more cattle were euthanized. The gas emanated from a manure basin that covered 60,400 square feet and was 15 feet deep. Because it was nearly full, the total volume of manure was 906,000 cubic feet (about 6.8 million gallons). The young man was mixing the manure prior to having it spread on fields as fertilizer....
...more
---
A mining fight is brewing in Wisconsin.
Work is apparently underway by mining interests to legalize industrial acid mining - or sulfide mining - in the state.
Kerry Schumann from the Wisconsin League of Conservation Voters says it`s called industrial acid mining for a reason.
"Sulfide mining is actually the most toxic industry in America," she said. "The Environmental Protection Agency has actually called it the most toxic industry."
Schumann says the sulfide mining process creates vast amounts of toxic waste.
"It`s called acid mine drainage," she said. "It contains heavy metals that literally can poison groundwater. It can destroy all aquatic and plant life in a river. It can turn lakes into dead zones."...
...more
---
groSolar, CMS Energy, Dairyland Power Cooperative and Price Electric Cooperative have started the commercial operations at the 3.4MW Flambeau Solar project in Flambeau, Wisconsin.
The Flambeau Solar Project features single-axis trackers that track the sun from east to west throughout the day, greatly increasing the efficiency of the project. Throughout the design and construction of the project, groSolar utilized numerous local contractors and small businesses to assist in the development of the project....
...more

Ken Notes: Rerun sort of but Getting national attention...
---
FOND DU LAC - It may not be common knowledge, but communities do use the sediment that`s dredged up from the murky bottom of Lake Winnebago...
...Jackie Marciulionis, a DNR hydrogeologist, said the plans calls for using it as fill and landscape material at various sites around the community....
...more
---

The WI Sustainable Business Council is a network of Wisconsin businesses and organizations that are interested in, or actively responding to, the challenge of sustainability.
---
JOLIET – It wouldn't be wise to go swimming or consume fish from the Des Plaines River.
Illinois Environmental Protection Agency water quality test data show that various chemicals and bacteria are in the water, particularly in the stretch from Romeoville to the river's confluence with the Chicago Sanitary and Ship Canal just north of Joliet.
...more

Ken Notes: Can you imagine the celebration if Illinois finds source point pollution traceable back to the new Foxconn Plant. We will here the shouts of joy from Springfield in Madison...
---
University of Wisconsin-La Crosse student researchers will present what they've been working on this summer during UWL's Summer Research Expo from 9:30 a.m.-12:30 p.m. Thursday, Aug. 10, at UWL's Centennial Hall...
...Megan Eberle, biology, will share her work developing a new assay using zebrafish that could lead to a reduction of costs associated with evaluating environmental contaminants...
...more
---
North American Manure Expo, scheduled for Aug. 22-23 at the University of Wisconsin Arlington Agricultural Research Station in southern Columbia County
ARLINGTON – Call it manure. Call it organic fertilizer. Call it by names that would earn you the epithets "potty mouth," "toilet tongue" or "latrine lips."
But don't call it waste.
George Koepp, agricultural agent for the University of Wisconsin-Extension Columbia County, says the droppings that pile up on livestock farms — cow manure, hog manure, sheep manure, poultry manure — have great value to farmers who know how to use them wisely...
...more
---
Links we like supporting Wisconsin`s Environment and Business. More will follow each week...
...more
Ken Notes: Share this and if you want to be included:
Call us - 608.334.2174 or Editor [at] WDNGreen.com....
---
TRAVERSE CITY, Mich. (AP) — An engineering company`s report on the future of twin oil pipelines beneath the Straits of Mackinac is flawed and biased in favor of continuing the existing system, critics said Monday. A business coalition said keeping oil flowing through the 64-year-old pipes is essential to Michigan`s economy...
...more

Ken Notes: Have we thought about what happens if we do not fix the existing pipelines and oil continues to flow... until...
---
Buffalo County might join with Wabasha County and other units of local government upset with a proposed Army Corps of Engineers long-range plan for depositing dredged sand on properties bordering the Mississippi River along Lower Pool 4 in the Alma, Nelson and Cochrane areas.
A draft plan introduced publicly by the Corps of Engineers in May identified private property sites on both the Minnesota and Wisconsin sides of the river where they proposed depositing more than 10 million cubic yards of dredged river sand over the next 40 years.
...more
---
Enough is enough and it`s time to press the pause button on new and expanding Concentrated Animal Feeding Operations (CAFOs) in Wisconsin. Sustain Rural Wisconsin Network (SRWN), a coalition of grassroots groups working to protect their communities from CAFO pollution, is calling for a statewide moratorium on new and expanding CAFO permits.
Between the 2016 Legislative Audit Bureau report that highlighted the DNR`s lack of oversight and enforcement, the recent report from Kewaunee County that found nearly 60 percent of sampled wells in the study contained fecal microbes, the fact that nearly one-third of CAFOs in Wisconsin are operating with expired permits, and the water contamination in La Crosse County that prompted DNR spokesman Jim Dick to state: "The DNR doesn't have a policy regarding notifying municipalities or private well owners in the vicinity when a CAFO violates a permit" -- it`s well past time to put public health and safety before an `open for business` mantra....
...more

Ken Notes: The income available for political influence can only be offset by the actual voters. So if farmers and voters become vocal we can slow the tide. Personally I am not a just say no guy, I am a better tech guy, digest and heat the effluent to create a clean product is the only way to have the density associated with CAFO`s in Wisconsin.
---
Construction of a 12-mile segment of Enbridge Energy`s aging Line 3 pipeline is already underway in Wisconsin. The project is expected to cost more than $100 million for the Wisconsin portion of the pipeline....
...more
---
Applications for the ~$2 million in solar grants available from Focus On Energy (FOE) are due Oct.13, 2017.
FOE`s new solar funding can greatly improve project financials, and may be combined with the existing 30% Federal Investment Tax Credit (ITC) and accelerated depreciation tax benefits.
Cumulatively, these incentives can now cover upwards of 60% of a solar project`s costs.
Commercial solar electric systems installed in 2017 or 2018 are eligible for these cash grants through a competitive bidding process.
As full grant parameters are complex, SunPeak is offering free grant writing and submission services for committed customers.
Commitments must be secured by Sept. 22, 2017 to ensure adequate time for grant compilation.
...more
---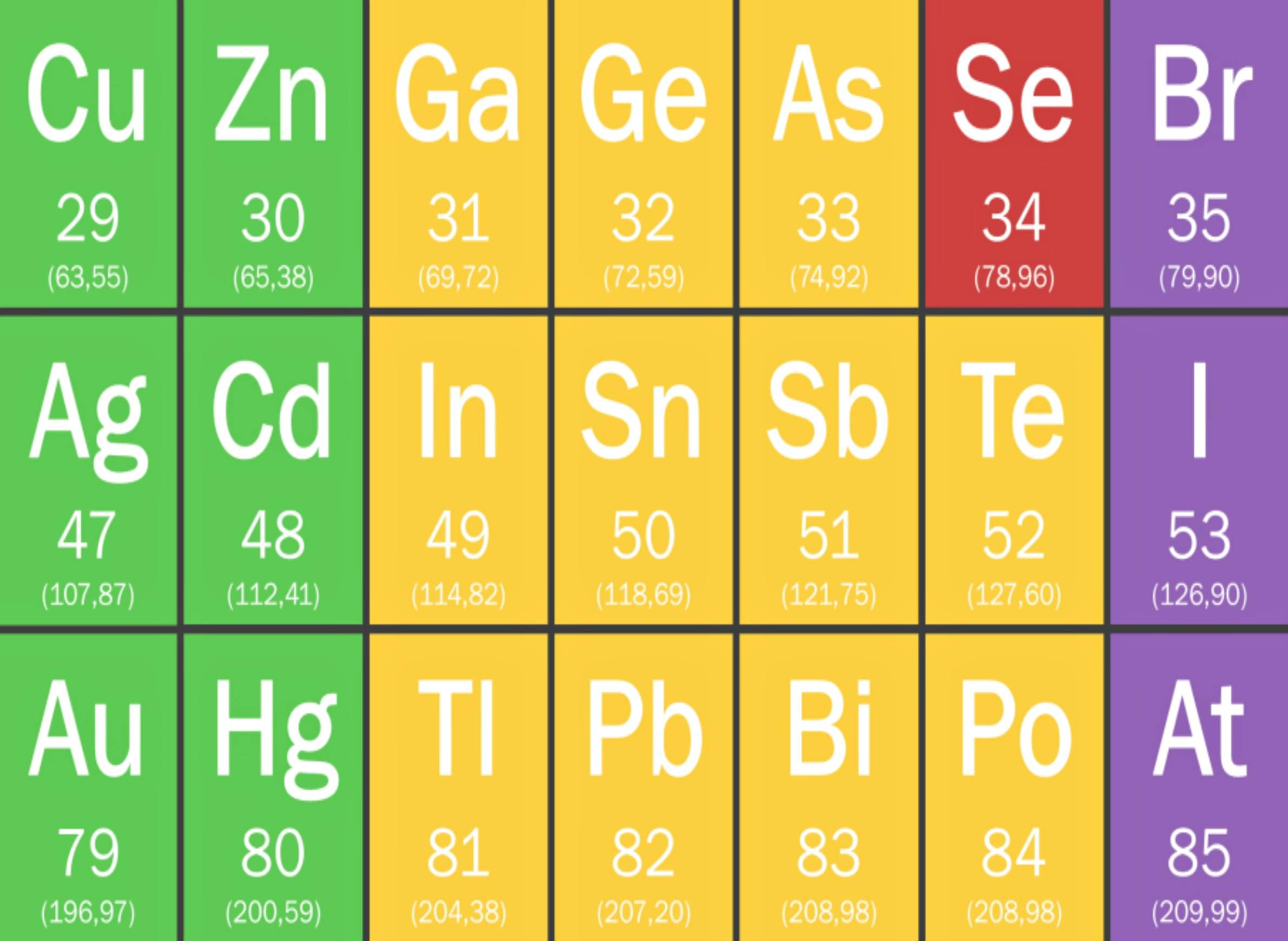 Operating an LCD screen manufacturing plant in Wisconsin would raise a number of environmental question marks. Any sophisticated, modern electronic device, including the products Taiwanese company Foxconn proposes to make at a new factory in the state, will contain a complex array of metals, gasses and other chemicals.
"The usual phrase is, there`s about 60 elements of the periodic table that sit in front of us when we use our smartphone or laptop computer," said Avtar Matharu, a professor of chemistry at the University of York in the United Kingdom. The specific mix of materials gradually changes as manufacturing processes and the devices themselves change, but there are environmental constants across the industry, like the heavy demands it places upon water resources...
...more
---
The Dairy Business Association has filed a lawsuit against the Wisconsin Department of Natural Resources.
The complaint claims it`s illegal for the DNR to require all concentrated animal feeding operations, or CAFOs, to have an operating permit because it surpasses federal requirements.
"Our dairymen are the most regulated in the country," said Mike North, president of the Dairy Business Association. "We have standards that go beyond what the (Environmental Protection Agency) has set as a standard in the Clean Water bill. And as a result, we are beyond conservation. We do things on our farms that are unheard of elsewhere in the country."
The lawsuit also claims the DNR is enforcing regulations that have not gone through the formal rulemaking process....
...more

Ken Notes: Always two sides to every argument!
---
The federal agency charged with workplace safety has opened an inspection of an industrial drum refurbishing plant in St. Francis — but only months after reports of dangerous working conditions and action by environmental regulators uncovered numerous violations.
Inspectors from the U.S. Occupational Safety and Health Administration opened an inspection of Mid-America Steel Drum last week — on the same day the Milwaukee Journal Sentinel posted a story examining why the agency had inspected just one of six plants in the chain...
...more
---

Our ecological staff provides needed information to clients, enabling them to make informed decisions about their land use planning efforts and site development decisions. Our goal is to facilitate our clients' project needs without compromising the important values that natural resources provide to the community.
---
Three Milwaukee-area industrial barrel refurbishing plants have been cited by state regulators for violating 19 environmental laws, including misrepresenting information and sending hazardous ash to a landfill not permitted to handle such waste.
Inspectors found that the plants handled, stored and shipped hazardous waste without permits, failed to keep numerous required records, and continued to spew putrid odors over neighborhoods three years after similar smells were noted by inspectors...
...more

Ken Notes: And now they have no resources to clean this up. Once again if we had been more diligent at the front end we would not be where we are now.
---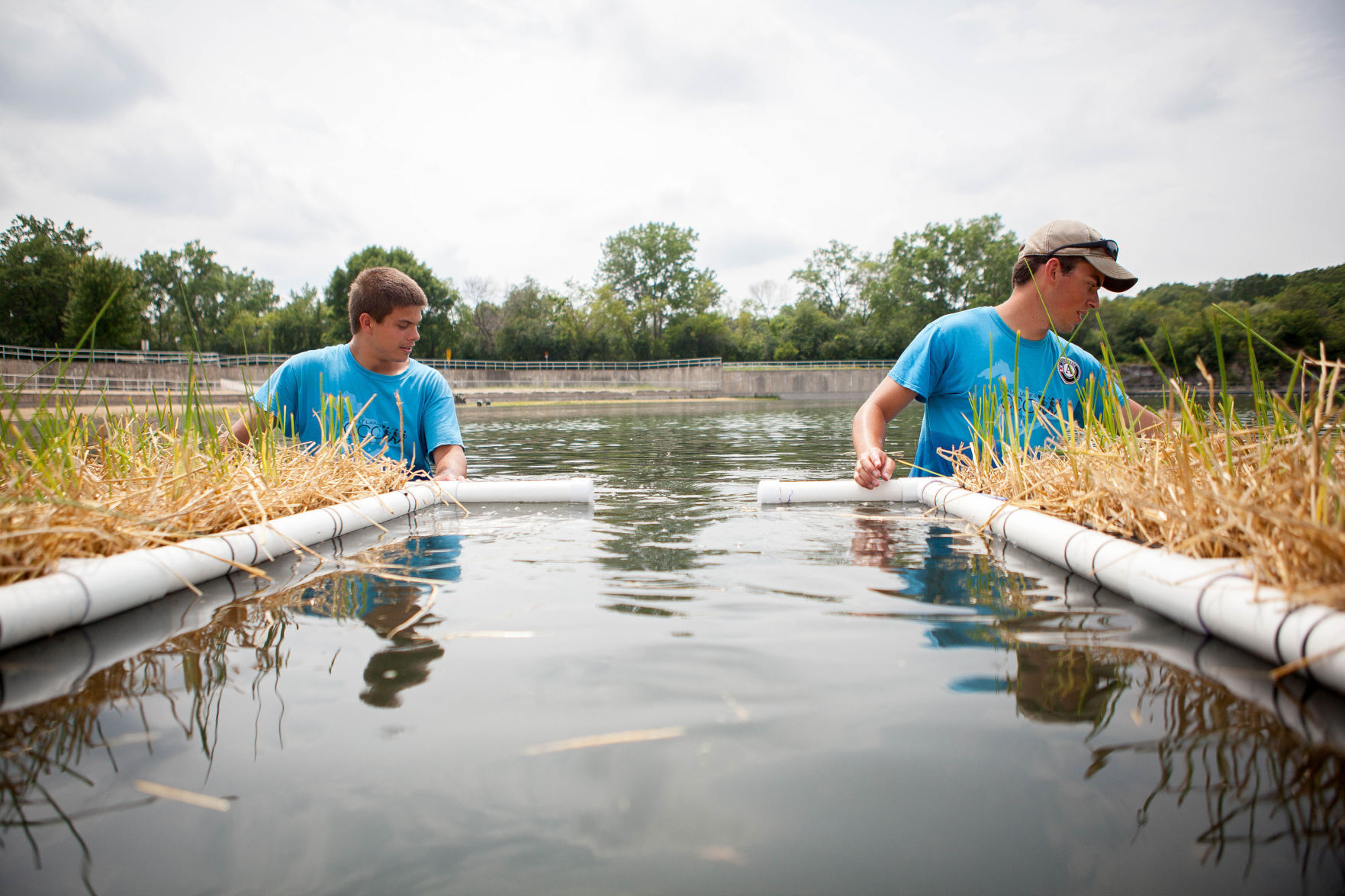 New floating islands were installed at Quarry Lake Park this week in hopes of improving water quality at the beach.
The floating islands, which are made of PVC pipes and milk crates with bulrush plants, were being installed at the park. Bulrush are an aquatic plant native to the region.
The hope is that the islands will remove nutrients from the water that make algae thrive...
...more

Ken Notes: This would be very cool if it works....
---
Scores of Chicagoans and suburbanites retreat from the dog days of summer by heading to bucolic vacation spots around Lake Michigan.
But there is no escape from city pollution.
During the hottest days of June, July and August, exhaust from automobile tailpipes, diesel engines and factory smokestacks blows out over the lake and is baked by the sun into ground-level ozone, a hazy soup of pollution commonly known as smog....
...more

Ken Notes: We need to return to the mass transit that once brought thousands to the north woods without cars, smog and congestion...
---
I remember chuckling at our current president when he was campaigning in Wisconsin and announced that "It is time to drain the swamp in Washington, D.C. That is why I am proposing a package of ethic reforms to make our government honest once again."...
...more
---
We try to include links to help you consider your GREEN economic development options in Wisconsin. Businesses feel free to send us your information here.
...more
Ken Notes: Feel free to include this link and logo on your website. Our Tools and Resources are always a
click
away. Also a new easy to use address:
www.WDNGreen.com/tools/
---
Coverage of local and national eco news for commercial development, home, transportation, food and community. We search for environmentally friendly news that makes economic sense for Wisconsin.
ONLINE HERE
. Please share with a friend. To receive WDNews GREEN on Monday of each week as an email you must subscribe -
secure link to subscribe is here
.
Want to comment, or have an idea:
Ideas[at]WisconsinDevelopment.com
We may now need to build a coalition that is willing to lobby from a "greener" yet pro business perspective. Lots of HUGE issues: Sand Mining, CNG, LEED Alternatives, Focus On Energy, LED Lighting R&D, Cleaner Power Generation, Recycling, Power Lines, Electric Cars, Wind, Solar, Bio Fuels, Digestors, Green AG, Business Incentives...And of course the Greenest and Happiest of Holidays to you!
Please consider sponsoring WDNGreen!
WDNews GREEN will be emailed on Mondays, included in WDNews on Thursdays, and online all the time at: WDNGreen.com Each week we will find 10 to 20 articles from Wisconsin and across the Nation dealing with environmental issues. Our goal is to promote environmental excellence from a sound business perspective.
Our resource guide at the bottom of this publication will continue to grow, and you may add links, suggest articles, include your press releases, or comment by
eMailing Me
. As always thanks for reading, and if you would like to sponsor or get involved call 608.334.2174...
...more
Ken Notes: Please forward this to friends and colleagues who have an interest in our economy and environment.
You may eMail Me Here
.
---
WDNGreen is a product of H2Integration....
Our Current Publications:
Green News Search
...more
Start Week: 30 - Query String:SELECT * FROM wdngreen WHERE `issue` > 30 and volume = 5 OR `issue` > 90 ORDER BY sortorder