---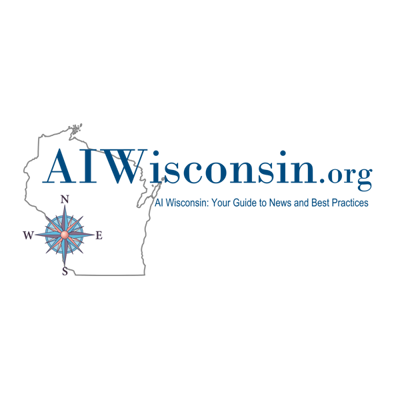 Thousands of environmentally minded business professionals, 500+ News outlets and reporters, and even a treehugger or two now read WDNGreen each week. Thank you!
Please
share WDNGreen with a friend
...
...more
---
A small fish continues to make a big splash on the economy of the greater 7 Rivers Region.
That's important to remember whenever anyone is tempted to frame arguments pitting business against environmental concerns.
When done well from a policy standpoint, having a clean, inviting environment is very good for business.
A new study shows trout fishing brings in $952 million each year to the Driftless Area, according to a study was commissioned by Trout Unlimited and conducted by University of Wisconsin-La Crosse economics professor Donna Anderson. That number has grown by $500 million since the last study was conducted in 2008....
...more

Ken Notes: I have been saying this for several years now! We need to rethink the business aspects of clean power, tourism, food, manufacturing, systems control, batteries, next gen vehicles, transit, construction, and so much more on Wisconsin`s economy. We know that these industries are growing, we want new jobs, what am I missing???
---
Try these links for Events Around Wisconsin
www.recyclemorewisconsin.org/earthday.
Annual Nelson Institute Earth Day Conference
Here`s a sampling of the many Earth Day events planned in the Madison area
Earth Day cleanups and more to do around Wisconsin this week
...more
Earth Day cleanups and more to do around Wisconsin this week
---
The Milwaukee Bucks announced a partnership with Johnson Controls on Thursday, making the Milwaukee-based company the official "smart building" partner for the team's new arena.
Dubbed a "Founding Partner," the Bucks announced that Johnson will provide improvements to the building's performance in an effort to lower its environmental footprint.
"Together we're going to build an incredible arena and an incredible future for our home city," Bucks president Peter Feigin said in a statement...
...more
---
Except in a few relatively rare cases, corporations and environmental groups aren`t generally fans of one another. Many environmental organizations think of corporations as soulless polluters, while the corporations often see environmental groups as a threat to their bottom lines.
But there's a new type of environmental activism that could shatter this dichotomy.
Since the advent of federal environmental legislation in the early 1970s, environmental groups have generally come in two forms: there are land trusts, whose sole aim is to preserve and protect certain lands (like the Nature Conservancy), and there are groups who litigate in the courts and lobby legislatures to effect change (like the Sierra Club and the Natural Resources Defense Council)....
...The environmental group that Spectrum Brands helped get up and running—the Clean Lakes Alliance—doesn`t fall neatly into either category. It`s something new. And it`s model has been wildly successful and should be replicated elsewhere. If you haven`t been to Madison, you probably don`t know that it`s an isthmus (a strip of land) sitting between two fairly large lakes...

...more

Ken Notes: National attention for Clean Lakes Alliance and Madison in Forbes Magazine... Also I have been advocating the "Corporate Friendly Model Of Environmental Activism" for several years now so I question the new aspect but we still have a LONG way to go.
---
The Milwaukee Bucks' new Wisconsin Entertainment & Sports Center is being built with an eye to reducing the arena's footprint, ensuring energy efficiency, and furthering sustainability. The Bucks have contracted with Johnson Controls to create the arena as a "smart building" that the organization says will be "the gold standard for a sports and entertainment facility."
Johnson Controls – along with Mortenson Construction, ICON Venue Group and other subcontractors – will install smart building solutions that will be managed on a unified, intelligent infrastructure including HVAC, building automation, security, lighting, fire protection and information technology.
The Wisconsin Entertainment and Sports Center is a $524 million project, according to Sports Techie.
By incorporating technologies that lead to a more sustainable building, venues are reaping incredible savings in recent years. The Orlando Magic's Amway Center, for example, saved almost $1 million a year, including about $700,000 in annual energy costs alone, because of LEED green building certification, according to a US Green Building Council (USGBC) report...
...more

Ken Notes: These decisions were good business driven!!!
---
April 22 marks the 47th Earth Day — a day created to celebrate our planet, environment, and wildlife. Every Californian has a story to tell about how nature has made their lives richer. For some, it is regional food, lakes and rivers, or a beloved local park. For others, it is the ties to ranches, working farms, forests, or our magnificent public lands. The ecosystem is one of California's greatest assets. We have a unique and diverse climate and geography, and some of the most diverse and extraordinary plants and wildlife in the world.
Today, the fight for a clean environment continues with increasing urgency, as the effects of climate change become more and more apparent. Earth Day 2017 provides an opportunity for all of us to do something meaningful for our planet by giving back in our communities. Thousands of volunteers will be needed throughout California to assist with projects, such as campfire center improvements, habitat restoration, native garden conservation, fence building, trail maintenance, and beach cleanup....
...more
---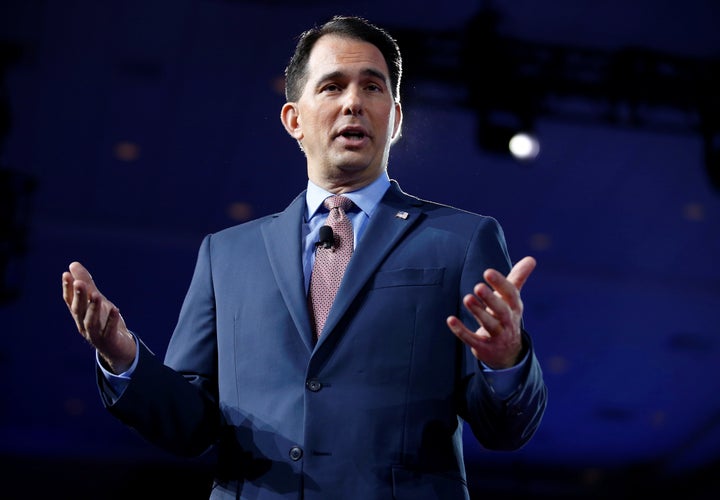 In rural Kewaunee County, Wisconsin, there are about five cows for every human resident. About half of those people rely on private wells for their drinking water.
Now it looks like the cows are polluting the water.
A 2015 analysis funded by the Wisconsin Department of Natural Resources found that more than one-third of the private drinking wells tested had levels of nitrates and coliform that exceeded health standards. Both of those contaminants are found in cow manure.
Environmentalists argue that the county's wealth of dairy farms are largely to blame for its water woes. The state's powerful dairy lobby has rejected that claim, pointing to septic tanks leaking human waste as another factor....

...more

Ken Notes: Once again Wisconsin gets the wrong kind of national attention. We need to work together to create policy that is good for both the businesses in the State and our environment.
---
UWSP
Earth Week April 17-22
6 p.m. in Room 116 of the College of Professional Studies
All presentations are free and open to the public.
STEVENS POINT - Free educational and entertaining environmental events will be offered as the University of Wisconsin-Stevens Point marks Earth Week April 17-22.
Events include an eco-fair, concert and various speakers, films and activities with the theme, "diversity in the natural resources."
Speaking at 6 p.m. in Room 116 of the College of Professional Studies are:...
...more
---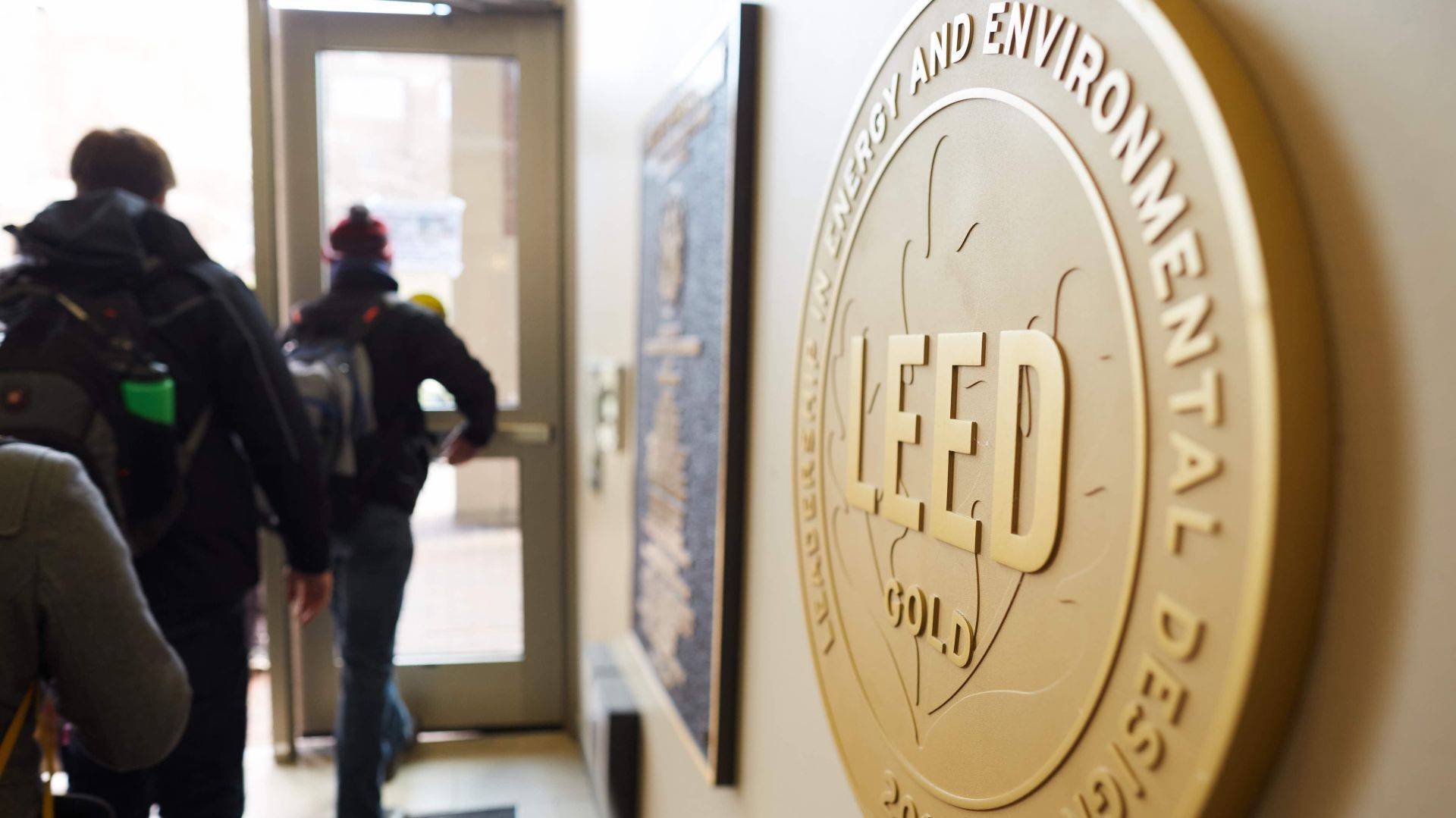 The new University of Wisconsin-La Crosse student union has gone gold — LEED gold that is.
The $55 million, student-funded student union opened in January recently received LEED Gold Certification. LEED, or Leadership in Energy and Environmental Design, is a national green building certification system that provides third-party verification that a building was designed and built using strategies aimed at increasing performance, reducing waste and improving quality of life...
...more
---
We have all heard the aphorism "health is wealth." Gundersen Health Systems, a nonprofit hospital network operating in 19 counties across three Midwest states, is proving this.
In 2008, Gundersen — headquartered in La Crosse, Wisconsin, where it is its county's largest employer — began the path to achieve carbon neutrality. By October 2014, it became the first U.S. health system to attain energy independence by producing more energy than it consumed, at least some of the time.
"Since then, we've had hundreds of days where we produced more energy than we used, but we're still working on getting to 100 percent all the time," said pediatrician Dr. Jeffrey Thompson, executive advisor and CEO emeritus at Gundersen Health Systems and a White House Champion of Change.

...more
---
SunPeak is a turnkey developer of commercial solar PV electricity systems based in Madison, Wisconsin. Businesses can be assured their turnkey project will be professionally handled from initial feasibility study to final commissioning. Projects typically range from 100 kW to 5 MW (hundreds to thousands of solar panels) and offer significant cost savings relative to conventional utility electric rates.
---
Town of Lincoln - Lee Kinnard's new barn stretches the length of six football fields. It's so big he once flew a drone inside to get a bird's eye view of all the cows.
The family farm milks 6,500 cows in Kewaunee County, where the cattle population has grown faster than anywhere in the state.
Since 1983, cattle numbers in the county have jumped by 62% to 97,000 at a time when the statewide cattle population has tumbled by 20%, according to the state agriculture department....
...more

Ken Notes: CAFOs are cities and should be treated as such... By the way a "Family Farm" is not milking 6,500 head of cattle. That is like saying Menard`s is a mom and pop store.
---
Trees For Tomorrow will host its 15th annual golf outing fundraiser on June 2. The event raises funds to support its environmental science educational programs and provide access to these programs for students in kindergarten through 12th grade with scholarship funds.
The outing will be held at the Eagle River Golf Course. It will include an 18-hole two-person scramble, challenge and betting holes, raffle, luncheon, awards ceremony and a chance to win $10,000 in the hole-in-one contest....
...more
---
Back in 2012, I made the short trek out to the beautiful bluff and hill country of western Wisconsin. I was there to cover a community meeting in Buffalo County, which was considering whether to allow a company called Glacier Sand to begin open pit sand mining operations there.
The meeting was held in a school gym, and, for such a small community, it was packed. Representatives from the company ran down all the ways that this massive operation would be good for the community`s economy, and how they would work to offset its environmental impact...
...more
---
MADISON, Wis. — Twenty years of back issues in Jim Stroschein's attic attest to his love of the Wisconsin Department of Natural Resources' magazine. Since 1919, the publication has featured stories and photos highlighting Wisconsin's natural splendor, from where to hunt, fish, hike and camp to what it's like to own a north woods cabin.
If Republican Gov. Scott Walker gets his way, this will be the magazine's last year. Even though it is sustained entirely by subscribers — it had nearly 84,000 as of December — Walker's proposed budget would end it next February. He argues that the state shouldn't be in the publishing business and that the DNR can reach more people through social media...
...more

Ken Notes: National attention, but not the attention we need...
---
MANAWA – For several years Wisconsin farmers have benefited from using a variety of plastic products to store and preserve forage. However, disposing of the used plastic posed both economic and environmental problems for the producers.
During a recent meeting of central Wisconsin forage growers, Greg Blonde, Waupaca County Extension agriculture educator, reported that according to a Cornell University study, US agriculture uses approximately 1 billion pounds of plastic each year. "The study also revealed that only about 10 percent of the plastic was being recycled," he said.
"A couple of years ago, the Wisconsin department of Natural Resources surveyed 1,500 farms, and found was that almost two-thirds were using bunker covers, and more than half were using silo bags and bale wrap," Blonde noted.
...more

Ken Notes: Attention media --- Please consider a story on this issue. We still see much ag plastics burned, buried, and in local landfills...
---
Green Bay Press-Gazette Editorial Board
It's a subject that has garnered bipartisan support, at least in the Great Lakes states.
However, that support doesn't extend to the White House, which has left officials and lawmakers in eight states lobbying members of Congress to change President Donald Trump's budget and restore funding to the Great Lakes Restoration Initiative.

Trump's 62-page budget proposal — "America First: A Budget Blueprint to Make America Great Again" — eliminates funding for the federal GLRI as part of the steep cuts for the Environmental Protection Agency....
...more
---
SARATOGA - An appeals court has blocked key parts of a proposed large-scale dairy farm that has been the subject of controversy for years in central Wisconsin, leaving both sides of the 5-year-old issue wondering what happens next.
The owners of the proposed farm, known as Golden Sands, do not have the right to use more than 6,000 acres of land for agriculture and manure spreading, according to the Wisconsin District IV Court of Appeals in a ruling issued Thursday morning....
...more

Ken Notes: Interesting. This make digestion and treatment a real option!!!
---
On the Thursday before Easter, MPs debated our economic and ecological future. It was a highly unusual parliamentary event for three reasons:
An all-party group of backbenchers initiated the debate based on independent, international research they commissioned.
They thoughtfully debated the issues with respect for each other`s views, and without political rancour.
They expressed a strong consensus on the challenges we face, and our best opportunities to rise to them.
Indeed the last speaker, Climate Change Minister Paula Bennett, said members of the public watching Parliamentary TV might be puzzled by the MPs` behaviour.
Hopefully, the answer is our politicians understand at last how seriously we and the rest of the world is failing on climate change and deep sustainability, how big the upside is for tackling them, and how crucial collective action is....
...more

Ken Notes: One more time, "Climate Change" is a hot button for some conservatives. They respond far better to clean air, sustainability, clean lakes and the growing positive economy of new energy technologies. If we are accomplishing the exact same goals why not change the rhetoric???
---
The 2017 Department of Natural Resources annual spring fish and wildlife hearings and Wisconsin Conservation Congress spring conservation meetings will be April 10 in each county of the state.
Commonly referred to as the "spring hearings," the meetings are held to gauge public support on fishing, hunting, conservation and environmental issues. The questions are presented as advisory or proposed rules changes.
The gatherings are free and open to the public...
...more
---
Miron specializes in providing innovative pre-construction, construction management, design-build, general construction and industrial services.
---
Twenty-six-year-old Rosa Jiménez and her husband, Manuel, 36, used to do the grocery shopping together. They would take the kids and make a day of it. But, lately, Manuel goes alone.
"Imagine if they (immigration authorities) picked us up there. I won't take the risk of them taking my children," Jiménez says, bursting into tears as she sits in her kitchen on a recent afternoon.
The couple always planned on one day returning to Mexico when they came to the United States to find work on farms; she arrived 10 years ago, he has been here for 15. But negative depictions of immigrants by the president and the open hostility the family has experienced since the election accelerated those plans.
Now living with their two young children on a Pepin County dairy farm in northwestern Wisconsin where Manuel works, the couple — who asked that their real names not be used because of their immigration status — are making plans to leave their life in America's Dairyland and go back across the border, much sooner than they had expected...
...more

Ken Notes: While not directly related to the environment, this is a huge issue to Wisconsin`s Dairy industry. While Economic Director for Lafayette County I learned that Hispanic labor is hired for their dedication and work ethic. They are paid well and work hard. We need to find solutions for this problem and "just ship them back" will not work. If we do not want exponential growth in factory farms and industrial we need to assure that the family farmers can continue to find reliable labor.
---
The leader of the U.S. Environmental Protection Agency in the Midwest says clean water may be the top issue he hears about from the public.
Robert Kaplan became acting administrator of EPA Region 5 when the previous regional administrator resigned during the water controversy in Flint, Michigan. Kaplan told a Environmental Law and Policy Center conference in Madison this week that concerns about water across the Midwest haven`t gone away.
"Everywhere I go people want clean water. It might be the No. 1 thing we talk about. Even if we`re there to talk about air or some other matter, it always comes back to water," Kaplan said.
The EPA continues to try to restore clean water to all of Kewaunee County, where many wells are polluted, Kaplan said....
...more
---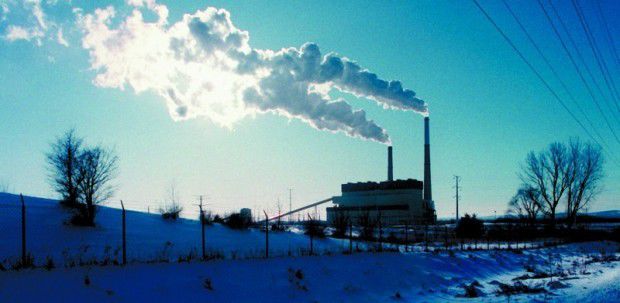 Reports of environmental violations rose in 2016, but the Wisconsin Department of Natural Resources sought fewer financial penalties for polluters than in any year since 2011.
Court-enforced fines have become less frequent and less severe since Republican Gov. Scott Walker took office in 2011 and appointed home builder Cathy Stepp to head the DNR saying he "wanted someone with a chamber-of-commerce mentality."
...more

Ken Notes: If this can be proven to work, I actually like this idea the fines and PRP status has cost the state jobs not to mention entire industries...
---
Since October, Wisconsin has approved requests from businesses for a billion gallons per month in new groundwater withdrawals from locations where the state's own experts warned that higher pumping levels could be expected to harm vulnerable lakes, streams and drinking water supplies.
The increase was added by revising dozens of permits for high-capacity wells after regulations were relaxed in June at the urging of business groups and Republicans who control state government.
...more

Ken Notes: We may need to change tactics and address how they return the water to the environment. We require cities to treat waste water and sewage but factories, CAFOs and large farms can return untreated effluent directly to the watershed.
---
The waters of Wisconsin belong to the people of Wisconsin. This provision is enshrined in our state constitution as a Public Trust. Wisconsin's Republican-controlled State Senate recently passed a bill, Senate Bill 76, privatizing Wisconsin waters for the benefit of high-capacity well owners.
SB76 gives high capacity well owners permanent rights to withdraw water regardless of the impact on other water users. In spite of court decisions that require the DNR to manage the waters of Wisconsin for the mutual benefit of all users in accordance with the state constitution, DNR Secretary Stepp chooses not to do so. Instead she relies on a non-binding opinion by Republican Attorney General Schimel rather than following the constitution, the courts, and the broad statutory authority granted her department by the state legislature....
...more

Ken Notes: We forget that politics is now a money sport and no longer a people sport. Since we do not tie water to our pocket books and business and corporate farms do...
---
The Senate on Wednesday passed a bill that relaxes regulations on high-capacity wells.
Proponents of the bill include mainly agri-business industry, such as the Wisconsin Potato and Vegetable Growers Association and the Dairy Business Association, with conservationists and waterfront property owners opposed.
The bill would exempt current high-capacity wells from oversight for well repairs or maintenance, construction of a replacement well, reconstruction of a well and transfer of ownership.
RELATED: Wisconsin Senate backs looser rules for high-volume wells
RELATED: Wells to blame for drying of lakes, rivers
This comes after state Attorney General Brad Schimel concluded that the state Department of Natural Resources didn't have the authority to consider the downstream effects of high-capacity wells when approving permits.
...more
---
Aqulia Resources is in the process of creating an open-pit sulfide mine along the banks of the Menominee River near Marinette.
The mining company has spent the last 10 years exploring the site for a mine referred to as the Back Forty Project.
According to their website, Aquila Resources has spent over $70 million thus far in the exploration process. If approved, the mine will extract gold, zinc, copper, silver and lead.
The name given to the Back Forty is somewhat of a misnomer. The pit itself is proposed to be 2000 feet wide and 2500 feet long with a total area around 15,000,000 feet, which is about 360 acres...
...more

Ken Notes: When you look at the money spent so far, the just say no mantra becomes a moot point. What if we asked them to put up 100 million, up front, for site reclamation at the end of the project or accident relief during it. That would at least slow them down a bit.
---
Related stories on NSF`s Long-Term Ecological Research Program are available online.
We`re all familiar with the idea of extreme events. Meteorologists keep us up to date on hurricanes, floods and high temperatures. Economists watch the stock market for signs of crashes or rallies. Researchers spend a lot of time trying to better predict these events, yet are often surprised by the outcomes.
According to a new study in the journal Limnology & Oceanography Letters, when it comes to nature`s extremes, nothing seems to beat what happens underwater.
Scientists at the National Science Foundation (NSF) North Temperate Lakes Long-Term Ecological Research (LTER) site -- one of 28 NSF LTER sites -- are routinely measuring everything from water temperature to nutrient concentrations to fish populations in Wisconsin lakes...
...more
---
Over the past 16 years, Chicago Wilderness doled out more than $11 million in grants to nearly 200 conservation groups and businesses in Illinois, Indiana, Wisconsin and Michigan, said Chicago Wilderness Executive Director Suzanne Malec-McKenna.
The funding went toward initiatives like protecting ecosystems around the southern shores of Lake Michigan to native plant and animal conservation...
...more

Ken Notes: I hope this is not a trend...
---
A large redevelopment site in Milwaukee`s inner harbor area that has been dormant for several years is being sold to We Energies.
A bankruptcy judge on Tuesday approved the sale of the 47-acre former Milwaukee Solvay Coke Co. site, 311 E. Greenfield Ave., to the utility, company spokeswoman Cathy Schulze said.
The site is primarily south of E. Greenfield Ave., along the Kinnickinnic River and roughly two blocks east of 1st St...
...We Energies wants to buy the property because it is among several businesses that are responsible for the site`s extensive environmental cleanup, Schulze said. The utility operated a gas works on the site decades ago.
"We`d like to be in a position to manage those costs," Schulze said.
The property could be redeveloped once it is cleaned.
But We Energies has no plans for the site, Schulze said....
...more

Ken Notes: i wonder what they will do with it???
---
The University of Wisconsin-River Falls Collegiate Farm Bureau chapter will host its fifth annual Ag Day on Campus this week. The event will be held
April 18
as a way to promote Wisconsin agriculture.
Student organizations in the UWRF`s College of Agriculture, Food and Environmental Sciences, along with local agricultural businesses, will have educational and interactive booths set up outside the University Center in the middle of campus. A beef sandwich meal will also be served at 5:30 p.m. in the Agriculture Science building, followed by a presentation by Donna Moenning of The Center for Food Integrity.
...more
---

WGBA has combined forces with the U.S. Green Building Council (USGBC) and together we will pilot a new model for USGBC chapters and local market engagement...
---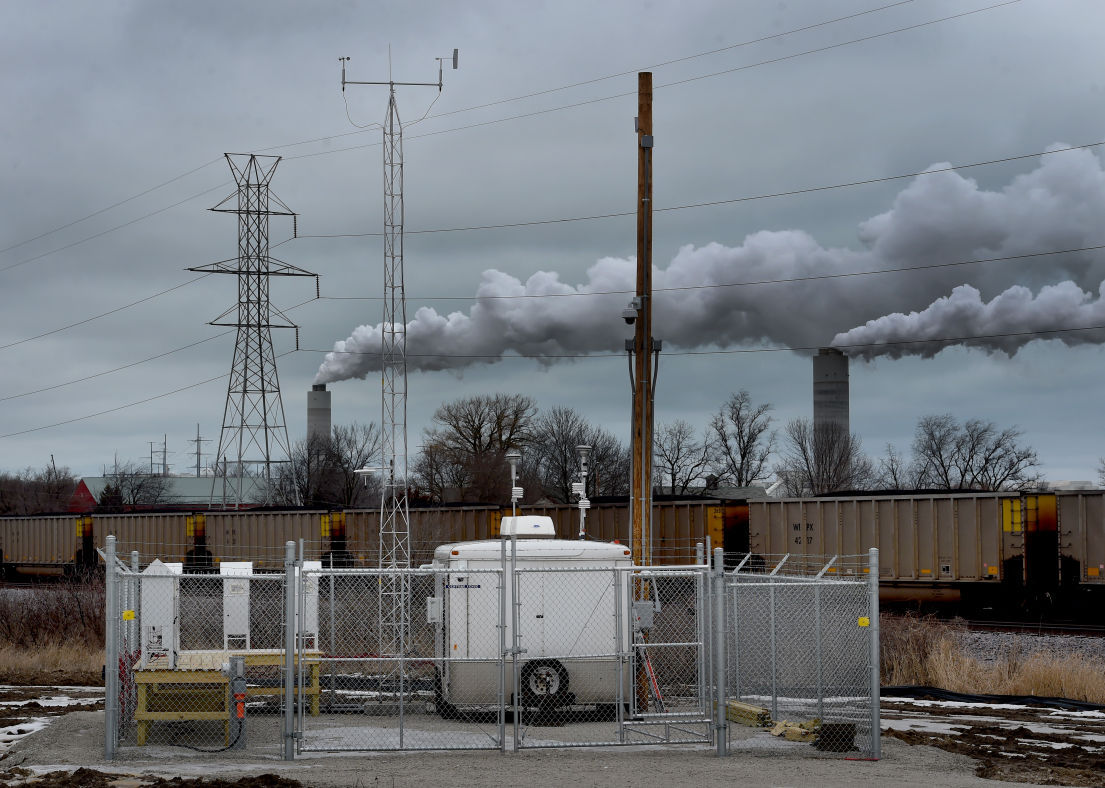 OAK CREEK — We Energies will continue its efforts to reduce carbon emissions at its power plants in Oak Creek and across the upper Midwest despite the recent executive order by President Donald Trump calling for a rollback of former President Barack Obama's Clean Power Plan.
Announced in August 2015, the Clean Power Plan aimed to reduce carbon dioxide emissions from the country's coal-fired power plants by 32 percent by 2030...
...more

Ken Notes: We should applaud this...
---
Con­cerns over is­sues re­lated to con­cen­trated an­i­mal feed op­er­a­tions spurs challenge to farm's request for a change to its nutrient management plan
ROCK FALLS — Dunn County made state history Tuesday when the first public hearing ever was held for a dairy operation seeking to add farm fields to its nutrient management plan.
Cranberry Creek Dairy in the town of Rock Creek wants to add 57 fields totaling about 1,414 acres to its nutrient management plan, which has a total of 5,624 acres. The majority of the acres are in Dunn County, with about 1,961 acres in Eau Claire County and four fields in Pepin County.
About 150 people showed up to the public hearing at the Rock Creek Town Hall, with nearly all opposed to changes largely because they are against a proposed expansion at Cranberry Creek Dairy....
...more
---
STEVENS POINT - Recycle More Wisconsin, a program of the Associated Recyclers of Wisconsin, is offering residents opportunities to celebrate and promote recycling by taking part in state and nationwide Earth Day campaigns. Starting April 3, residents can take advantage of events and opportunities around the state and online to learn about recycling. These events lead up to Earth Day on Saturday, April 22.
Wisconsin has a proud history of leadership in waste reduction, recycling and environmental protection. AROW is extremely honored to be a part of that legacy at it celebrates Earth Day 2017....
...more

Ken Notes: Send your Earth Day events to EVENTS@KenHarwood.com...
---
Not that this would ever happen here in Wisconsin — a model for environmental stewardship — but imagine a time in a fictional place when public stewardship of the environment takes a backseat to partisan political priorities.
Suddenly, in this fictional place (let's call it Nisnocsiw), where they have never heard of the conservation ethic of people such as Gaylord Nelson and Aldo Leopold and John Muir, cutbacks in public land stewardship becomes standard operating procedure because there is no immediate benefit seen in expending public funds on conservation of the state's abundant natural resources. Nature will just have to fend for itself amid encroaching development.
Can't happen here, right?
...more

Ken Notes: Lets hope, but if the intention were to push the private sector it seems the state would work with the private sector and make some funds available. Lets start with transitioning the Wisconsin Natural Resources Magazine to the private sector with support for writing, and advocacy from the State without fear of repercussion.
---
Several environmental issues united Kenosha County residents who attended the Conservation Congress meeting this week.
Residents voted in favor of increased high-capacity well regulation, restored funding for state parks, a moratorium on certain permits for frac mining, pipeline opposition and increased rail safety measures. These votes are advisory only in and effort to gauge public opinion on various environmental topics.
The congress is a citizen's group established under Wisconsin law as an independent adviser to the Wisconsin Department of Natural Resources...

See outcomes on...

High-capacity wells... State park funding... Pipeline opposition... Frac mining... Rail safety
...more
---
An estimated 20 million people participated in the first Earth Day on April 22, 1970 in college and high-school auditoriums, public parks, and other venues throughout the country. Earth Day founder Gaylord Nelson, who was a U.S. senator from Wisconsin at the time, recalled 20 years later in an article in the EPA Journal that his "major objective in planning Earth Day … was to organize a nationwide public demonstration so large it would, finally, get the attention of the politicians and force the environmental issue into the political dialogue of the nation."
"It worked," Nelson added. "By the sheer force of collective action on that one day, the American public forever changed the political landscape regarding environmental issues."...
...more

Notes: Great Read...
---
TOWN OF EAU PLEINE - Stacy Martin does not look like a typical farmer, as she`s tromping through pastures in yoga pants. She sounds more like a self-help counselor, talking about finding her true self, than someone who raises livestock.
And she doesn`t run her farm in a typical way, either.
The 32-year-old married mother of two young boys took a unique path to develop a mini-ranch. It is the opposite of a CAFO, or concentrated animal feeding operation, the type of industrial mega-farm she thinks can harm the environment and treats animals as objects. She`s sharing the story about her ranch because she believes her experience holds value for people looking for food produced in healthier, more sustainable ways than those designed to maximize profit.
...more
---
Let's be very clear: Wisconsin's agricultural industry, our tourism industry, the quality and quantity of our water resources, our natural landscapes, and our health are all threatened by fossil fuel industry-funded efforts to block meaningful climate change policies from taking effect.
This is not hyperbole or exaggeration. It is fact.
On Tuesday, Wisconsin and our planet suffered a major setback when President Donald Trump unleashed a full-frontal assault on years of bipartisan progress to protect future generations from the most devastating impacts of climate change...
...more
---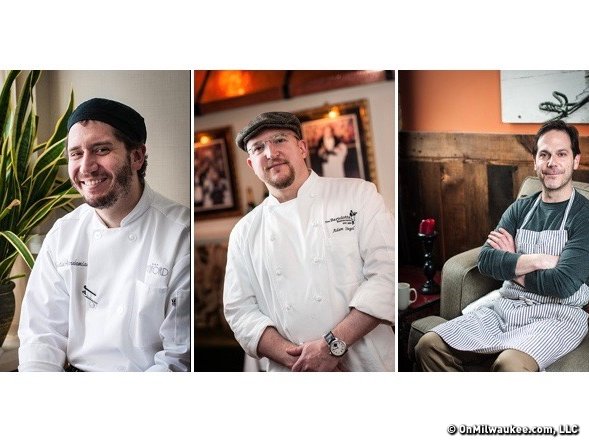 Clean Wisconsin, the state`s oldest and largest environmental nonprofit, is bringing its annual celebration of Wisconsin`s healthy environment back to the shores of Lake Michigan...
..."We are thrilled to showcase three of Milwaukee`s finest culinary masters at this year`s gala," said Clean Wisconsin President & CEO Mark Redsten. "We`re so fortunate in Wisconsin to have natural resources that allow farmers to produce premium ingredients. What better way to celebrate and raise awareness of the need to protect our clean water and air than by bringing people around a dinner table to enjoy incredible food?"..
Ken Notes: The website for the event is here!
...more
---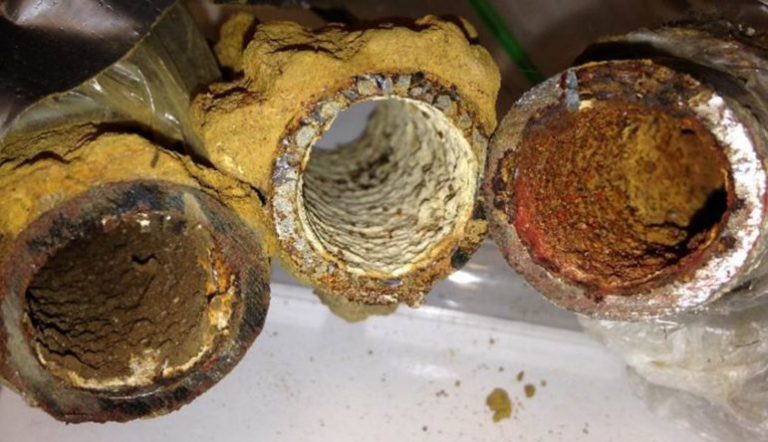 The state's largest business group says it opposes bipartisan bills that would help Wisconsin residents get rid of lead water pipes, which can contaminate people's drinking water.
The measures, Assembly Bill 78 and Senate Bill 48, sponsored by GOP Sen. Rob Cowles, of Green Bay, and Rep. Jeremy Thiesfeldt, of Fond du Lac, would allow local water utilities to make grants or cheap loans to help homeowners remove lead water service pipes from the curb to their homes. Currently, state law allows water utilities to only replace pipes from the street to a homeowner's property line. The average cost to replace a water pipe between a curb and a house is about $3,600.
Wisconsin Manufacturers & Commerce (WMC) opposes the current measures, saying they would create a "new social welfare program."
...more

Ken Notes: What???
---
Did you know Wisconsin has more than 80,000 properties with a history of contamination or remediation? What if you could transform even the most challenged property into a center of economic prosperity? You can with three well-established reimbursement programs.
PECFA
The Petroleum Environmental Cleanup Fund Award (PECFA) program is administered by the Wisconsin Department of Natural Resources (WDNR) and is funded by a petroleum inspection fee. PECFA has provided funding for investigation and cleanup of petroleum contamination...

ACCP
The
Agricultural Chemical Cleanup Program
(ACCP) provides financial assistance for agricultural chemical investigations and cleanups to property owners and people who have caused or own/control spilled agricultural chemical(s).

DERF
The Dry Cleaner Environmental Response Fund (DERF) provides financial protection for Wisconsin dry cleaner owners if contamination occurred from their operations. The program began in 1997 and is funded by fees on dry-cleaning receipts and the solvents used in the dry-cleaning process.
...
...more

Ken Notes: Work with developers to build projects you want and cleanup areas that need it...
---
SCS - At the forefront of sustainable environmental solutions for over 40 years
---
With Donald Trump taking a "wrecking ball" to climate efforts, environmental activists are rising up to stage a massive display of opposition on
Earth Day
. A series of legal battles will follow.
The president — who has called global warming a "hoax" invented by the Chinese — signed an executive order in late March to eliminate many restrictions on fossil fuel production and roll back Barack Obama's plans to curb carbon emissions....
...more

Ken Notes: We need to educate, address issues those in denial can relate to (i.e. ECONOMICS), share success, and demonstrate job creation!
---
MADISON, Wis. (AP) - A majority of Conservation Congress spring hearing attendees say the state should put the brakes on sand mines, large farms and high-capacity wells and repeal statutes relaxing iron mining regulations.
The congress asked attendees at its spring hearings in all 72 Wisconsin counties Monday questions intended to gauge opinion on outdoor and environmental topics....
...more
---

Once regarded as a national leader in conservation, Wisconsin's proud tradition of dedicated stewardship of its land, waters, and wildlife has been severely compromised. A new organization, Wisconsin's Green Fire: Voices for Conservation, now seeks to reclaim that tradition of leadership for a new generation.
Under Governor Walker's administration, budgets have been slashed for Wisconsin State Parks and public lands management, scientific research, the Wisconsin Natural Resources magazine, and the Wisconsin Environmental Education Board. Scientific information on climate change has been scrubbed from Department of Natural Resources communications and restrictions on Department of Natural Resources staff have limited access to science at public hearings. This is a partial list of changes by the current administration that make it clear that responsible, science-based, long-term management practices are no longer welcome at the table...
...more
---
Tomah, WI (WXOW) -
A public hearing was held Tuesday in Tomah, Wisconsin on a proposal to build two frac sand facilities in Monroe and Jackson counties.
Meteor Timber, LLC plans to fill in more than 16 acres of wetlands in order to build a $65 million frac sand facility in the Township of Grant in Monroe county. It will then supply sand to a processing facility in Jackson county. The company needs approval from the Wisconsin DNR. Nearly everyone who spoke at the hearing urged the DNR to reject the proposal.
Staff attorney for Midwest Environmental Advocates, Sarah Geers was one of those who addressed the panel.
"It will allow over 16 acres of high quality, forested wetlands to be destroyed and those are very hard to recreate. They provide habitat for numerous species including threatened and endangered species and by taking away that wetland area, it has secondary affects by the surrounding environment as many folks talked about today," said Geers...
...more
---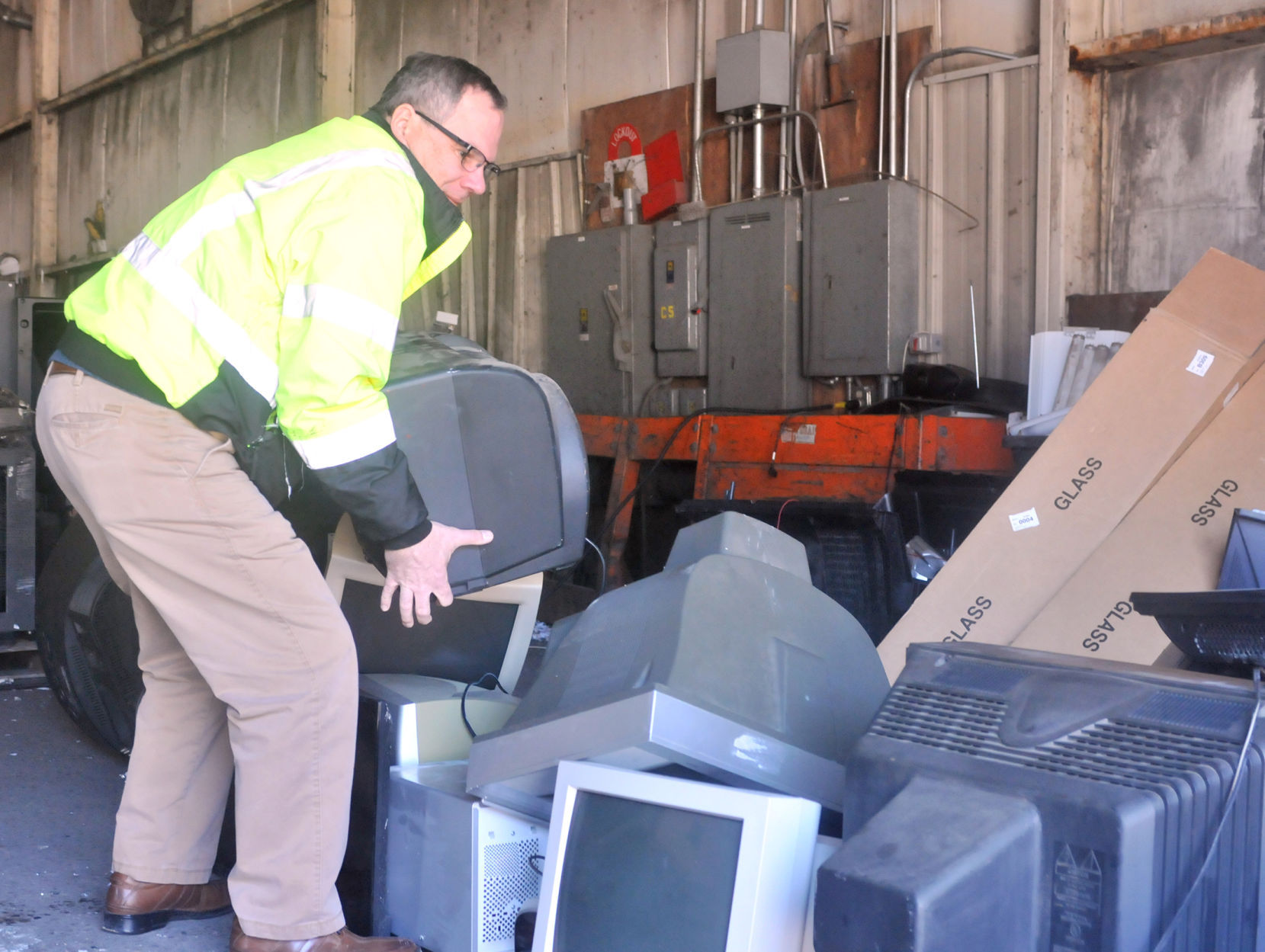 How easily you might recycle electronic waste depends on where you live. Rising fees and far-off facilities contribute to TVs tossed in the trash, roadside sights of computers in ditches and stories about the smashing and burning of electronics in backyards.
That's a troubling trend to the people who understand the hazards.
"More municipalities need to provide some way of educating their citizens, and make the recycling more affordable," says Jay Scholz, the IT manager at University of Wisconsin-Madison's Nelson Institute for Environmental Studies. Scholz, when he's not offering tech support in Science Hall, is an advocate for electronics recycling. He volunteered to take care of the e-waste that had accumulated at Nelson.
...more
---
State lawmakers have rejected a provision in Gov. Scott Walker`s proposed state budget to study the feasibility of having the Wisconsin Department of Agriculture take on the authority of permitting and regulating concentrated animal feeding operations, or CAFOs, rather than keeping it under the Department of Natural Resources` jurisdiction. On Thursday, the Joint Finance Committee removed the item, along with over 80 other non-fiscal policy recommendations from the governor`s 2017-19 spending plan.
The move brought praise from environmental groups like the Wisconsin League of Conservation Voters, which said in a statement that moving such oversight to DATCP would have made enforcing clean water rules even more difficult by passing them off to an agency `unprepared and unqualified` to function in that capacity.
...more

Ken Notes: Now we need a comprehensive policy to address all the issues associated with CAFOs. We are building cities of cows with policy designed for small rural development. This is the same a septic systems vs. treatment facilities for people.
---
The crafting cartel is at it again, this time helping itself to birch trees and turning them into knickknack crack.
Who can resist that intoxicating white bark, that supple wood? Birch accents are hot these days and bringing top dollar in the ruthless decorating community....
...more

Ken Notes: We need to set up a website for birch that the state or individuals WANT harvested. In addition we need to step up fines and enforcement for unwanted harvesting! Also can we crop these??? Better than a mine or sand pit...
---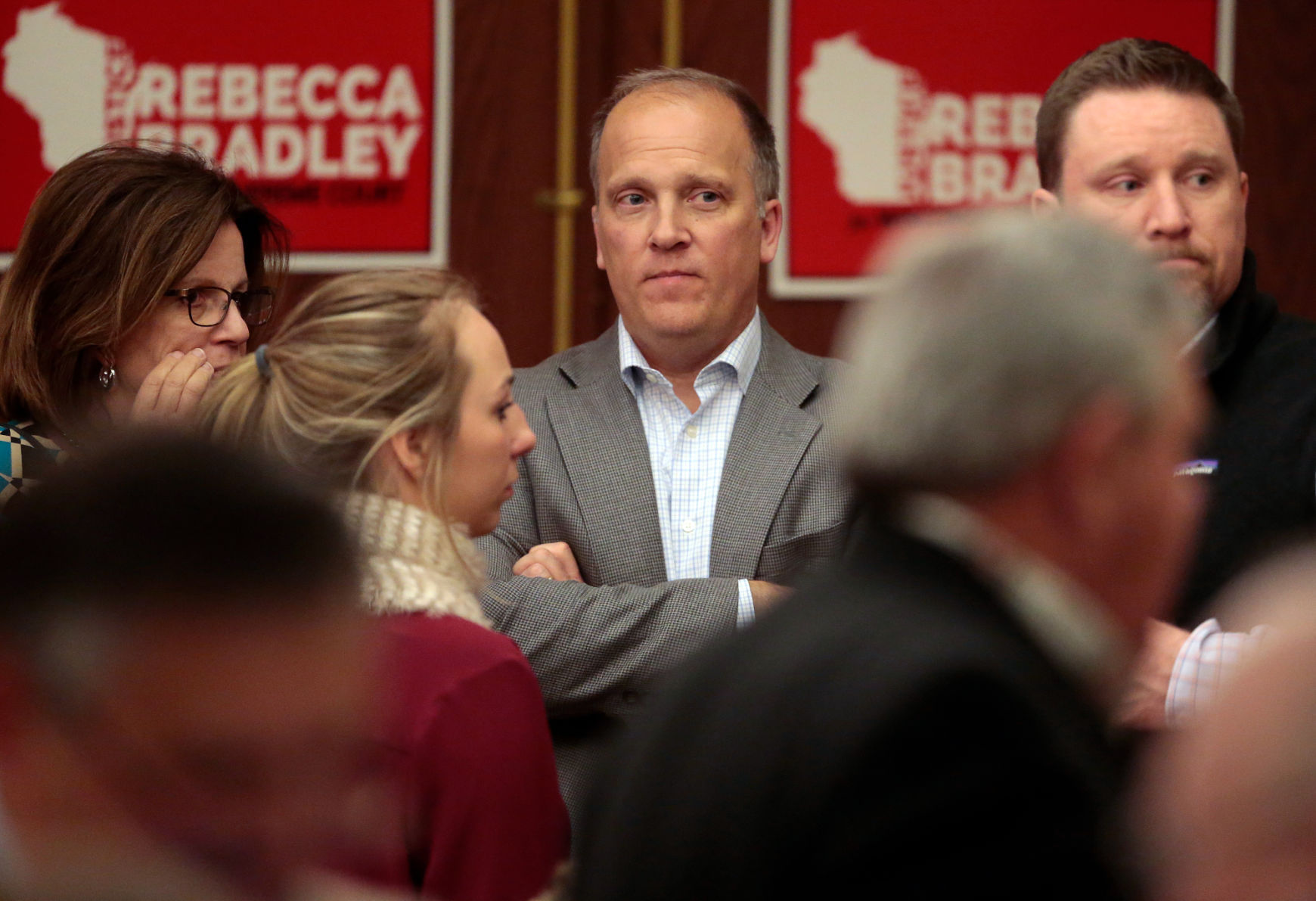 After years of declining financial penalties for Wisconsin polluters, Republican Attorney General Brad Schimel has settled a case with no fine at all.
Schimel spokesman Johnny Koremenos said the Justice Department is proud of the court settlement reached in November that requires 3M Co. to spend an estimated $665,000 by August 2018 on improvements to pollution control equipment that failed repeatedly at two plants in Wausau.
Top environmental regulators said they weren't aware of any case in the last 25 years in which a Wisconsin attorney general took a polluter to court without winning a penalty...
...more
---
Even Areas With Plentiful Water See Benefits, Author Says
Many might not realize how much rainwater that falls on yards annually, especially in water-rich areas like Wisconsin.
Gardeners living here rarely have to worry about water availability, but that doesn't mean they shouldn't consider a water-saving garden, said Pam Penick a garden designer and author.
"Daily watering, even in temperate climates, is wasteful and costly," she said. "Instead of fussy plants that need regular watering, fill your garden with those that thrive on natural rainfall and need supplemental watering only when it's abnormally dry."...
...more
---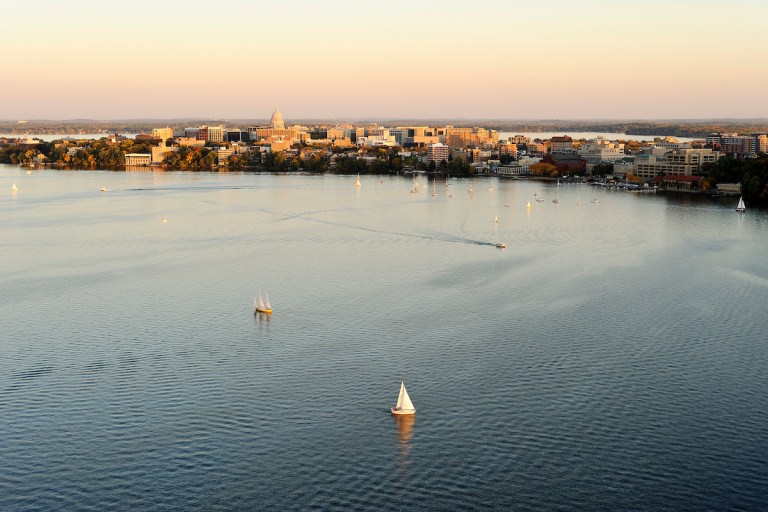 Road salt is making North America's freshwater lakes saltier, according to a new study published in the Proceedings of the National Academy of Sciences.
The study, conducted by a team of 15 researchers with the Global Lake Ecological Observatory Network (GLEON) Fellow Program – including Hilary Dugan, a researcher at the University of Wisconsin­–Madison's Center for Limnology – found that of the 371 lakes included in the study, many have undergone long-term salinization over the last 10-to-70 years....
...more

Ken Notes: Attention UW research departments, solve this and your department will be funded for life...
---

The WI Sustainable Business Council is a network of Wisconsin businesses and organizations that are interested in, or actively responding to, the challenge of sustainability.
---
STEVENS POINT - Lakes are highly valued in Wisconsin for providing wildlife habitats as well as a variety of recreational opportunities for all ages. Learn how lakes are also valued as a means of detecting environmental change at a free lecture offered by the University of Wisconsin-Stevens Point.
"Using Lakes as Sentinels for Environmental Change" will be held at 6:30 p.m. Tuesday, April 11, presented by Krista Slemmons, assistant professor of biology. Held in the Pinery Room of the Portage Country Public Library, 1001 Main St., Stevens Point, this is the seventh talk in the eight-part College of Letters and Science 2016-2017 Community Lecture Series. The public may attend free of charge...
...more
---
The U.S. is in desperate need of another Gaylord Nelson, former Wisconsin governor and U.S. senator and the founder of Earth Day. Nelson said, "The most important environmental issue is one that is rarely mentioned and that is the lack of a conservation ethic in our culture".
The first Earth Day was in 1970 and it led to the creation of the Environmental Protection Agency in 1970, the passage of the Clean Air Act in 1971, the Clean Water Act in 1972, and the Endangered Species Act in 1973.
Today that conservation ethic is under assault both in Wisconsin and on the federal level. To Wisconsin Gov. Scott Walker and President Donald Trump, all environmental regulations are "burdensome," as if they were put in place just to be a hindrance to good Americans trying to make a living. In reality those regulations were passed because there was a need for them...
...more

Ken Notes: yep!
---
The Department of Natural Resources referred sharply fewer cases for prosecution to the attorney general`s office last year, DNR records show.
By contrast, other measures of early-stage enforcement by the DNR increased in 2016 — signs reflecting the agency`s efforts to prod polluters into compliance and head off pollution problems early, according to Secretary Cathy Stepp...
...more
---
Despite Trump`s order to gut Obama plan, utilities expand use of renewable sources
President Donald Trump's recent move to roll back a key aspect of his predecessor's environmental legacy prompted harsh criticism from environmental groups and celebration among some energy companies and coal mining advocates.
But two major power companies in west-central Wisconsin responded with a collective shrug to Trump signing executive orders calling on the U.S. Environmental Protection Agency to take steps to dismantle former President Barack Obama's Clean Power Plan, a set of rules regulating energy plants powered by fossil fuels that had yet to take effect.

Officials from Xcel Energy and Dairyland Power Cooperative, which both generate some electricity from coal-fired power plants, indicated Trump's actions wouldn't prompt the companies to back away from plans to continue expanding their use of clean energy sources....
...more

Ken Notes: I must admit that I love it when environmental initiatives succeed when they are business, rather than government, driven, and that is what is happening now. We need to promote and thank the companies that are driving this agenda and remind the legislature that if they can`t help they should not hurt the effort!
---
Links we like supporting Wisconsin`s Environment and Business. More will follow each week...
...more
Ken Notes: Share this and if you want to be included:
Call us - 608.334.2174 or Editor [at] WDNGreen.com....
---
State and federal authorities said they have identified new areas of toxic contamination in a section of the Milwaukee River that runs from E. North Ave. to the Estabrook Dam.
The polluted areas were found in the river and along the shoreline in a 4-mile stretch that has become increasingly popular as development had grown and other measures of water quality are showing signs of improvement, according to a 2014 Journal Sentinel series of stories Rivers Reborn.
The finding could lead to a second major toxic cleanup of the river between North Ave. and Lincoln Park to the north. But officials said it is premature to speculate on what will come next. Any cleanup project could face funding difficulties under the Trump administration, which is proposing major cuts in federal environmental programs.
...more
---
Environmental extremists are not only losing their minds, they are becoming a threat to the health and safety of our nation.
In February, a pipeline company's office in northwest Minnesota was shot up by gun fire. Was it gang violence? Hardly. Located in the small Minnesota city of Bemidji — population less than 15,000 — the violence may have been a targeted act by pipeline protesters who have in recent months held protest after protest in Bemidji against pipelines.
In North Dakota, there have been numerous reports of environmental damage caused by protest camps, with one protester being charged with attempted murder after firing three shots at North Dakota law enforcement....
...more

Ken Notes: When there is so much that we can do that will yield positive results, I am not sure that carrying signs or occupying sites is the best use of our time. That said it does generate some media attention that is needed. I hope that sharing news via this platform helps. I`m jus not a sign guy...
---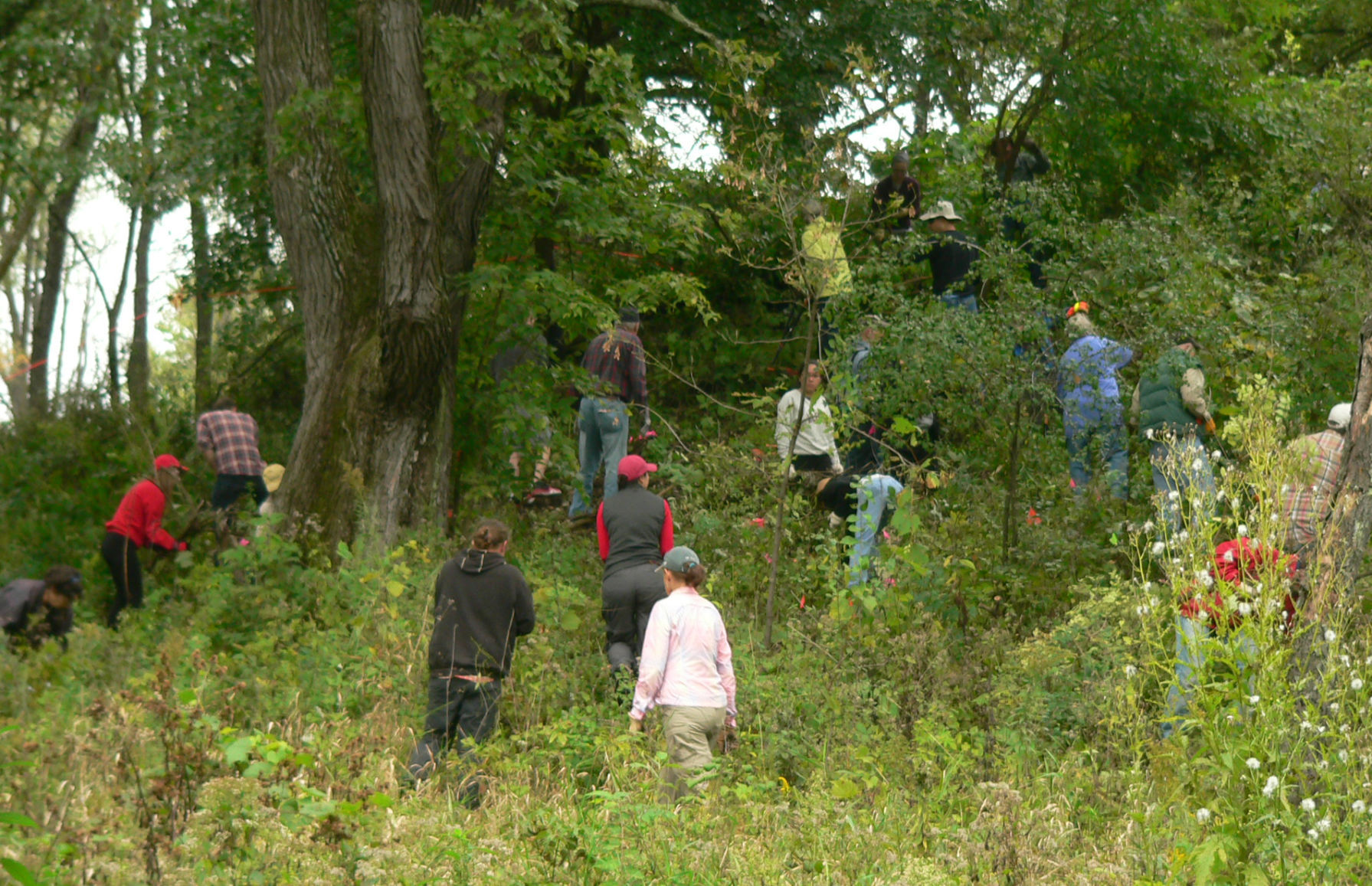 A local conservation group is ramping up legal efforts to prevent what it deems "high impact" activities at the Sauk Prairie Recreation Area.
The Sauk Prairie Conservation Alliance last week filed a motion in Sauk County Circuit Court, asking Judge Guy Reynolds reconsider his decision to deny the group's request to stop high-impact recreation on the property, while its lawsuits challenging a state plan for the area are pending.
...more
---
LA CROSSE, Wis. (WKBT) - An area hospital is being recognized for environmental excellence in healthcare.
For the 11th year in a row, Gundersen Health System was named one of the top 25 hospitals in the country for environmental initiatives by healthcare environmental resource group, Practice Greenhealth.
Cecelia DeLoach Lynn, a representative for Practice Greenhealth, said the hospital has made a great effort to create a sustainable environment.
...more
---

Our ecological staff provides needed information to clients, enabling them to make informed decisions about their land use planning efforts and site development decisions. Our goal is to facilitate our clients' project needs without compromising the important values that natural resources provide to the community.
---
The University of Wisconsin-Green Bay's Environmental Management and Business Institute (EMBI) will honor the eighth Earth Caretaker Award recipient, Meleesa Johnson '00 on Thursday, April 20, 2017. The event takes place in the Phoenix Room of the University Union...
...more
---
We try to include links to help you consider your GREEN economic development options in Wisconsin. Businesses feel free to send us your information here.
...more
Ken Notes: Feel free to include this link and logo on your website. Our Tools and Resources are always a
click
away. Also a new easy to use address:
www.WDNGreen.com/tools/
---
Coverage of local and national eco news for commercial development, home, transportation, food and community. We search for environmentally friendly news that makes economic sense for Wisconsin.
ONLINE HERE
. Please share with a friend. To receive WDNews GREEN on Monday of each week as an email you must subscribe -
secure link to subscribe is here
.
Want to comment, or have an idea:
Ideas[at]WisconsinDevelopment.com
We may now need to build a coalition that is willing to lobby from a "greener" yet pro business perspective. Lots of HUGE issues: Sand Mining, CNG, LEED Alternatives, Focus On Energy, LED Lighting R&D, Cleaner Power Generation, Recycling, Power Lines, Electric Cars, Wind, Solar, Bio Fuels, Digestors, Green AG, Business Incentives...And of course the Greenest and Happiest of Holidays to you!
Please consider sponsoring WDNGreen!
WDNews GREEN will be emailed on Mondays, included in WDNews on Thursdays, and online all the time at: WDNGreen.com Each week we will find 10 to 20 articles from Wisconsin and across the Nation dealing with environmental issues. Our goal is to promote environmental excellence from a sound business perspective.
Our resource guide at the bottom of this publication will continue to grow, and you may add links, suggest articles, include your press releases, or comment by
eMailing Me
. As always thanks for reading, and if you would like to sponsor or get involved call 608.334.2174...
...more
Ken Notes: Please forward this to friends and colleagues who have an interest in our economy and environment.
You may eMail Me Here
.
---
WDNGreen is a product of H2Integration....
Our Current Publications:
Green News Search
...more
Start Week: 13 - Query String:SELECT * FROM wdngreen WHERE `issue` > 13 and volume = 5 OR `issue` > 90 ORDER BY sortorder