---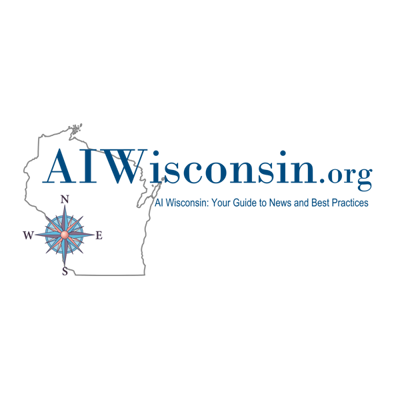 Ten thousand of environmentally minded business professionals, 500+ News outlets and reporters, and even a treehugger or two now read WDNGreen each week. Thank you!
Please
share WDNGreen with a friend
...
WDNGreen Network of Links
... or
Search WDNGreen
...
Ken Harwood
Advocating for Wisconsin
Editor [at] KenHarwood.com
608.334.2174
...more
---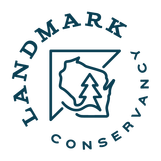 New organization called Landmark Conservancy
After two years of careful deliberation, two nationally-accredited Wisconsin conservation organizations will merge to form a new organization known as Landmark Conservancy.
The new entity consists of West Wisconsin Land Trust and Bayfield Regional Conservancy, two longtime partners that have been working together to protect the western and northwestern region regions of the state. Leading the organization into its new chapter is Executive Director Lindsey Ketchel.
"Landmark's goal is to lead an expanded and more strategic conservation effort across our territory," Ketchel said. "As a unified and more robust organization, we can more effectively leverage the partnerships and funding that make our work possible. We have retained the board members and professional staff from both organizations. Together, we will ensure the quality, visibility, and permanence of our work." ...
...more
---
WASHINGTON COUNTY - Prairies of the past could be a modern conservation tool for Wisconsin farmers.
Native prairie plants can act as a sponge and slow soil runoff from rain. Research from Iowa State University shows planting dense, diverse and deep-rooted prairie strips next to corn and soybean fields has environmental benefits.
Sand County Foundation is working with six farmers to demonstrate how prairie strips work on Wisconsin farms of varying soil types, typographies and management styles...
...more

Ken Notes: I live on the Sugar river in Albany Wisconsin and the silt is a real problem. Simple deep-rooted prairie strips could all but eliminate this problem over time, alas we want to mandate change rather than sit down and work with farmers.

It drives me crazy that we would rather go to war than solve the problem. Farming is tough, 500 to 1,000 smaller dairy farms have closed shop in the last year alone while CAFO`s are increasing. We will lose the very farmers that built the State and will be dealing with mega farms that can buy political favor and policy.

I urge every land conservancy, green organization, and environmental lobby to reach out to state farmers. Ask how can we help and can we partner to bring our forces together to create a special agriculture environment in the state.

Unless of course we think CAFO`s are the way to go...
---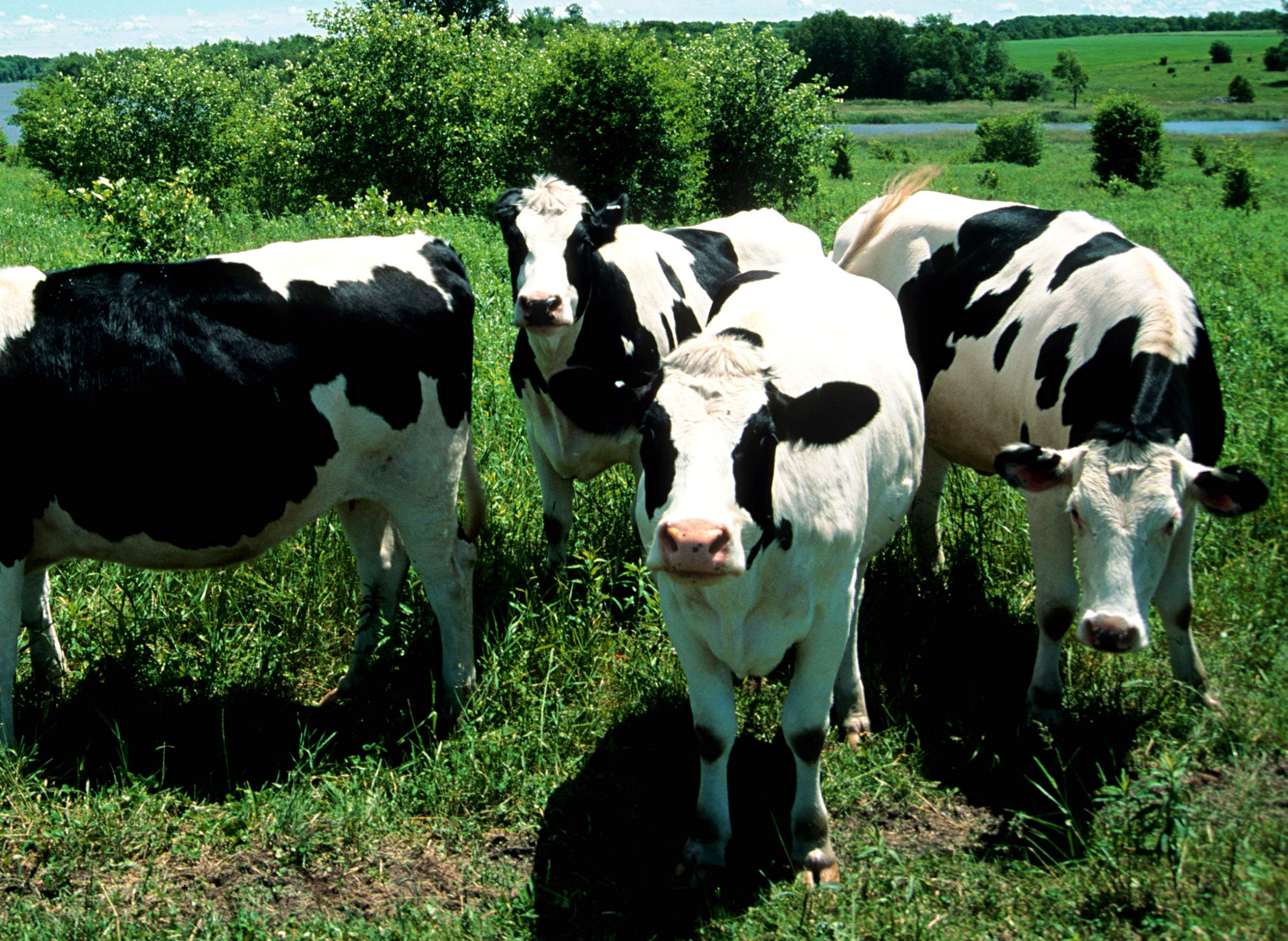 Wisconsin`s popular identity owes quite a bit to cows, their milk and culinary staples like cheese and ice cream. But how did the dairy industry influence the state`s culture more broadly, in terms of agricultural and environmental values?
In Wisconsin`s early years, farmers worked the soil directly, cultivating enough wheat that the state was the second biggest producer on the eve of the Civil War. But the work of early dairy farmers was inherently different, as they cared for living creatures.
The responsibilities associated with raising animals is the very reason that led to the dairy industry`s success, asserted author Ed Janus in his 2011 book
Creating Dairyland: How Cows Made Wisconsin
. In other words, the success of a dairy farm was and remains dependent on how cows are treated....
...more
Ken Notes: What a great read! We are now seeing CAFO`s move us in another direction. This will impact the health of the State and we need to examine this closely.
Attention media outlets, you may reprint this story from the
WisContext Website found here
.
---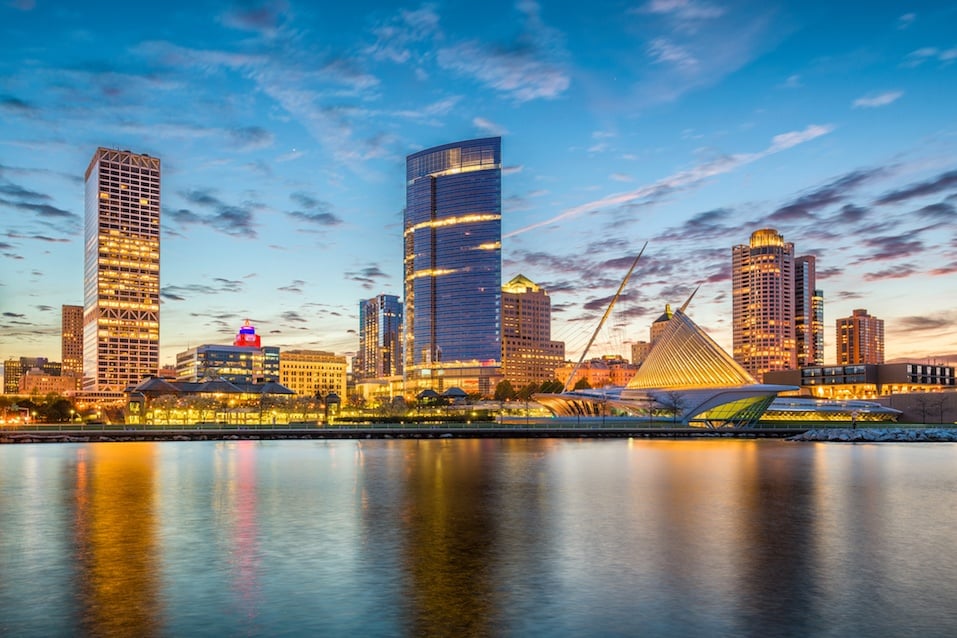 ...14. Wisconsin
We know Wisconsin is America's Dairyland, and we know cows aren't great for the environment, but Wisconsin is still one of the greenest states. How? Well, according to one report, residents are great about conserving water and limiting carbon dioxide emissions. Even though it's dropping the ball on solar power, Wisconsin is doing what it can to go green...
...more

Ken Notes: I hesitate posting this because the legislature will use it as talking points regarding mining, solar, transmission, transportation, and CAFO`s... We need to move into the top 10 and with a little work we can make it.
---
Location: Antigo Public Library – Mcginley Room, 617 Clermont Street, Antigo, Wi 54409
Time: 1-3pm
Farmers, Landowners, Organizations, and Agencies Encouraged to Attend
Antigo, Wis. – In July 2018, The U.S. Department of Agriculture Natural Resources Conservation Service (NRCS) in Wisconsin announced the schedule for 2018 Local Working Group (LWG) meetings. In total, eighteen meetings will be held across Wisconsin in August to gather input and help set priorities for U.S. Department of Agriculture conservation programs under the Farm Bill...
...more
---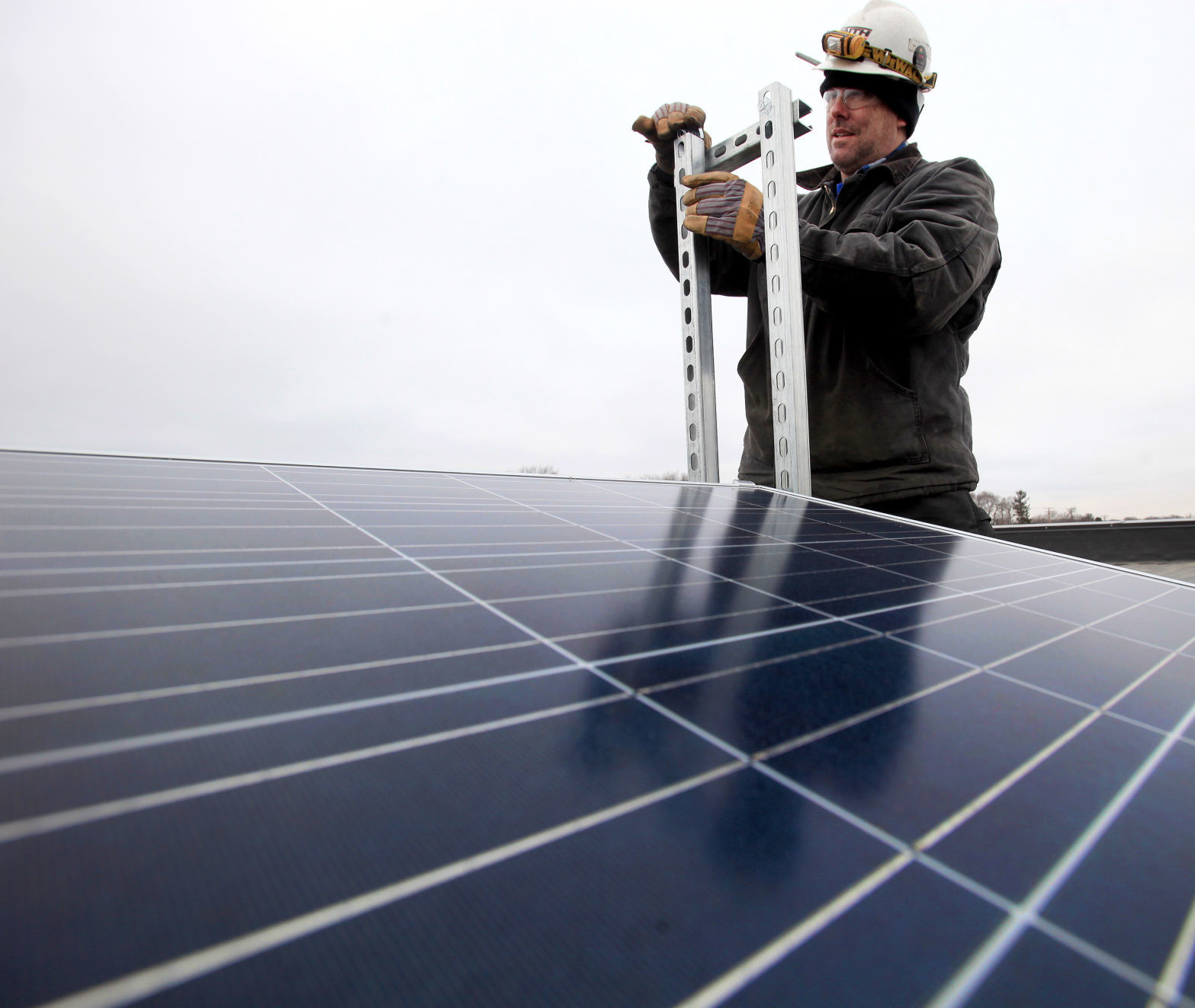 ...more

Ken Notes: It is time to recognize this contribution at the legislative level. We are excited about Foxconn, why not get excited about the business side of clean renewable energy. We also have companies that create products for the national and world market in this field. We need to help them grow and thrive. 75K Jobs is good for Wisconsin...
---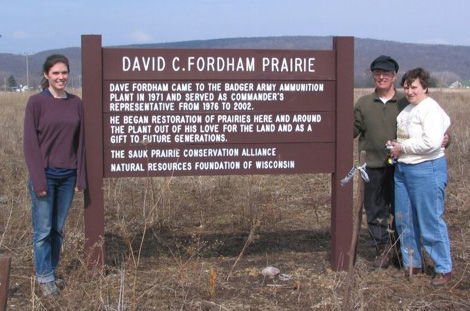 Growing up on a farm taught Donna Stehling to appreciate the land, while husband Bill's time spent patrolling Lake Michigan as a youth with his father for the Coast Guard Auxiliary taught him to appreciate water. Now, after more than 50 years of marriage, the Sauk City couple has learned to work together to protect Wisconsin's environment and serve the community.
The pair is involved in countless environmental causes, both locally and statewide, including the Sauk Prairie Conservation Alliance, the Bluebird Restoration Association of Wisconsin, the Lake Wisconsin Alliance, Ancient Earthworks Society of Wisconsin among them...
...more
---
Girl Scouts of the USA (GSUSA) revealed 30 new badges available exclusively for girls ages 5-18.
Cybersecurity, environmental advocacy, mechanical engineering, robotics, computer science and space exploration are among the topics for the new badges.
Marci Henderson, CEO of Girl Scouts of Wisconsin – Badgerland Council (which includes 23 counties in south-central and southwest Wisconsin, including the La Crosse area) says she is excited about the new Girl Scout programming because she knows it will build girls` skills and confidence in STEM (science, technology, engineering, math) and environmental conservation at an early age...
...more

Ken Notes: If any individual or troupe wants help with their environmental advocacy badge I will be happy to help call me 608.334.2174...
---
MADISON, Wis. — An environmental group has filed a federal lawsuit challenging new federal smog regulations in Wisconsin.
The U.S. Environmental Protection Agency in June sharply limited areas of the state that will face tougher smog regulations to small strips of land along the Lake Michigan shoreline.
The EPA in December had made an initial determination that a much larger area of southeastern Wisconsin was in violation...
...more
---
Wisconsin's two largest public utilities are making bigger stakes in renewable energy and have pledged far deeper cuts in emissions of greenhouse gases than previous predictions.
Madison-based Alliant Energy says it intends to stop burning carbon-intensive coal altogether in its electric power plants by 2050.
Alliant and Milwaukee-based WEC Energy Group recently said they are setting new goals to reduce carbon emissions by 80% from 2005 levels by 2050.
That's a shift from 2016 pronouncements when the utilities envisioned carbon dioxide reductions of 40% by 2030. (WEC Energy Group, which operates We Energies, says it now expects to reach the 40% goal by about 2023.) ...
..."I think that it is fair to say, going forward, it's going to be solar, wind, batteries and some natural gas," Krueger said....
...more

Ken Notes: An issue I do not talk about often enough is battery tech. This is an area Wisconsin and the UW System could play a huge role in developing...
---

WGBA has combined forces with the U.S. Green Building Council (USGBC) and together we will pilot a new model for USGBC chapters and local market engagement...
---
Wisconsin`s popular identity owes quite a bit to cows, their milk and culinary staples like cheese and ice cream. But how did the dairy industry influence the state`s culture more broadly, in terms of agricultural and environmental values?
In Wisconsin`s early years, farmers worked the soil directly, cultivating enough wheat that the state was the second biggest producer on the eve of the Civil War. But the work of early dairy farmers was inherently different, as they cared for living creatures...
...more

Ken Notes: This is now shifting to a factory mentality with CAFO`s. This will reverse the trend away from caring to manufacturing. I respect and admire farmers who actually care about their animals and I know a lot of them. Unfortunately over 1,000 farms have ended their dairy operations in the state in the past year alone... We need to fix this!!!
---
MADISON (WKOW) -- A group called Wisconsin Environment was at Warner Park on Saturday to demonstrate support for reducing plastic pollution that could harm our wildlife.
The group is pushing for a statewide ban of single-use polystyrene, more commonly known as Styrofoam.
Styrofoam is harmful to the environment and can take more than 400 years to degrade, according to the group.
On Saturday, members were finding as many Styrofoam items as possible and disposing of them....

...more
---
VILLAGE OF DARIEN, Wis. -- Authorities say 15 people were taken to hospitals after an ammonia leak at a Birds Eye food plant in southeastern Wisconsin. Multiple agencies responded early Sunday to the plant in the Village of Darien...
...more

Ken Notes: Ammonia is one of the most dangerous chemicals to work with and this along with chlorine are in virtually every community. Again we need to sit down with the companies and have a clear understanding of the risk and a plan of attack if anything happens. If your fire department can not tell you every plant that has these and other chemicals then you need to act now. After a leak is far too late.

In this case both the company and authorities worked together to keep this from being far worse.
---
Talk about a sea change. We read with interest the news reports last week that WEC Energy Group, the parent company of We Energies and Wisconsin Public Service Corp., was planning large investments in solar and wind power, along with natural gas for electric power generation.
The plans include investing $390 million in two solar projects that would generate 300 megawatts of electric power — enough to supply electricity for more than 70,000 residential residential customers in northeast Wisconsin, according to a report last week in the Milwaukee Journal Sentinel....
...more

Ken Notes: I tend to agree, the best part is that these investments actually are economically sound. Since the recent rate shifts allowed the utilities to charge more for the infrastructure it should be incumbent upon them to become large players in renewable energy. They actually promised this!
---
MADISON, Wis. - Students in the Madison School District have built wooden boxes that will hold activity booklets and be placed in parks and nature centers.
The Wisconsin State Journal reports that the "Nature Passports" are a way to encourage visitors to explore parks and nature centers and record their observations. The booklets include scavenger hunts and journaling activities. This year`s passports focus on adaptations and changes that happen during the seasons...
...more

Ken Notes: Great idea!
---
MADISON - The Wisconsin State Laboratory of Hygiene (WSLH) at the University of Wisconsin-Madison is the new Central Analytical Laboratory and Program Office for the National Atmospheric Deposition Program (NADP).
The NADP serves public and environmental health, science, education and agriculture by monitoring North America`s precipitation and atmosphere for a range of chemicals. It uses that data to determine trends in where pollution is concentrated and over what period of time.
"NADP is the international gold standard for long-term, high quality air pollutant monitoring and has been in operation for 40 years...
...more

Ken Notes: Congrats...
---
Illinois officials say that Foxconn`s plans to fill in wetlands could mean big problems for the 133 miles of the Des Plaines River.
MOUNT PLEASANT, WI — Officials in Illinois are raising concerns that the $10 billion Foxconn electronics plant development in Racine County is going to mean major environmental problems for suburban Chicago communities.
That`s because part of the Foxconn develoment is located in the Des Plaines River watershed, which means that whatever developments take place on the Foxconn campus could mean big implications hundreds of miles downriver in Illinois.
The Beechwood Reporter recently reported that Illinois officialshave serious concers about the impact of Foxconn potentially filling in 26 acres of wetlands throughout its construction site. The project currently plans to fill in 13.7 acres of wetlands in the Des Plaines River watershed....
...more

Ken Notes: To be honest I can not imagine a watershed that will receive more attention over the next several years. Wisconsin did expedite the process by fast tracking the project, but I am fairly confident everyone is aware that a negative impact on the environment will still result in serious problems for the company. My hope is that they will take every precaution to avoid this. Sort of a trust but verify thing...
---
Only a month ago we were lauding the developers of the $10 billion Foxconn manufacturing campus under construction in Mount Pleasant for committing to a cutting-edge water recycling system.
That proposed system would reduce the demand for water from Lake Michigan to serve the campus by more than half, and would distill, recycle and recover manufacturing-process wastewater...
...more

Ken Notes: See...
---
WINNEBAGO, Neb. (AP) — The Winnebago Tribe of Nebraska can already boast of having 400 kilowatts of installed solar panels, more than nearly any other Midwestern American Indian tribe.
And it doesn't plan to stop there.
The American Indian tribe expects to learn later this summer whether it will receive a federal grant to pay half the cost of an additional 300 kilowatts.
Tribal leaders in this community of about 850 people in northeastern Nebraska say the solar push, which started a decade ago, advances commitments to environmental protection and self-sufficiency, and is reducing electric bills...
...The vast majority has gone to tribes in the Western U.S., but the largest beneficiary in the Midwest has been the Forest County Potawatomi in Wisconsin, which has installed 1.61 megawatts of solar generation. The Winnebagos received $425,000 from the grants, which they matched with money from tribal sources...
...more
---
Miron specializes in providing innovative pre-construction, construction management, design-build, general construction and industrial services.
---
A single empty yellow chair sits next to Heather Swan's tall, buzzing beehive in her backyard in Madison. Swan keeps it there to sit next to the bees — some 60,000 insects — and talk with them. She tells the bees when something important is going to happen, and on a recent day she whispered the news that a few radio journalists would be coming to visit. Sometimes she puts her ear to the hive to hear how the bees are doing, to get a sense of their mood.
Swan, who teaches environmental literature and writing at the University of Wisconsin-Madison, has combined her love of bees, writing and art in the book, "Where Honeybees Thrive: Stories From the Field." The layout of the book is striking, with honey-colored pages alternating with bee-related artwork, like Sibylle Peretti's St. Francis, of a child sitting on a magical-looking mound of honeycomb....
...more

Ken Notes: Bees are like our canaries in the cave...
---
MADISON, Wis. - More than $26 million will be given to 42 communities in Wisconsin to replace lead water lines at homes, schools and day care facilities, Gov. Scott Walker announced Wednesday.
The Wisconsin Department of Natural Resources started the funding program in 2016 after a decision by the U.S. Environmental Protection Agency to allow the state greater flexibility in allocating loan funds for water infrastructure projects, officials said in the release...
...more

Ken Notes: This is good news but I feel for communities like Madison and Neenah that had the foresight to do this years ago...
---
Clad in oversized, thigh-high rubber boots, Sandy Benton stood in the Kinnickinnic River with a fishing net, sifting through mud with her bare hands.
"Sometimes you get these little, tiny snails," she said, isolating a small shell about one-fourth the size of her fingernail.
Around her, a group of eight other teachers and educators scraped the bottom of the canal with four-foot-tall fishing nets, collecting mud samples. Some exclaimed as they peeked in their nets, noticing small creatures wiggling in the mud.
They were having a field day. Literally and metaphorically...
...more
---
...On balance, we rate the claim Mostly False...
Republican Gov. Scott Walker has made headlines for years with his initiatives to ease regulatory burdens in the state after declaring during his Jan 3, 2011, inaugural address that "Wisconsin is open for business."
But has the Walker administration gone so far as to prevent Department of Natural Resources scientists from commenting on proposed legislation, and letting corporations draft their own permits?
That was the claim from former state Rep. Kelda Roys, one of eight Democrats hoping to face Walker in the November 2018 election....
...more

Ken Notes: A very informative read! I hope the goal of the legislature and governor is to make the process easier to navigate and far less time consuming. I can attest to the use of DNR and permitting in the past to delay or even squash a project even though there was no negative environmental impact associated with the project. If the legislature is trying to allow more harmful projects to move forward then I have huge issues. I would mention the mining legislation as an example of this.
---
GRAND CHUTE (WLUK) -- Change is in the air at a popular outdoor education and recreation area near Appleton.
The Gordon Bubolz Nature Preserve will now be known as the Fox Cities Environment Learning Campus, at the Bubolz Nature Preserve...
...more

Ken Notes: A GREAT facility!
---

IVEC® Systems LLC, a leading innovator in air filtration technology, announced that on August 6, 2018, it received the Environmental Innovation - Wisconsin Business Friend of the Environment award from Wisconsin Manufacturers & Commerce (WMC), the state's chamber of commerce and business trade association.
IVEC Systems offers a variety of ventilation equipment and automated process controls to optimize air cleaning and energy utilization in industrial applications. IVEC controls and equipment automatically detect when equipment requires fume exhaust or dust extraction and then provide the power necessary for the system to efficiently and effectively meet those needs..
...more
---
The U.S. Environmental Protection Agency says it wants the public to help shape the next five years of the Great Lakes Restoration Initiative.
Over the last nine years, the GLRI has coordinated and distributed almost $3 billion in grants for cleanup work around the lakes, including dozens of projects that have taken place in Wisconsin.
The EPA is working on an action plan (dubbed Action Plan III) for the fiscal years 2020 to 2024. Wednesday night in Milwaukee, the agency held one of six informal GLRI public engagement sessions it is conducting this summer around the Great Lakes region....

...more
---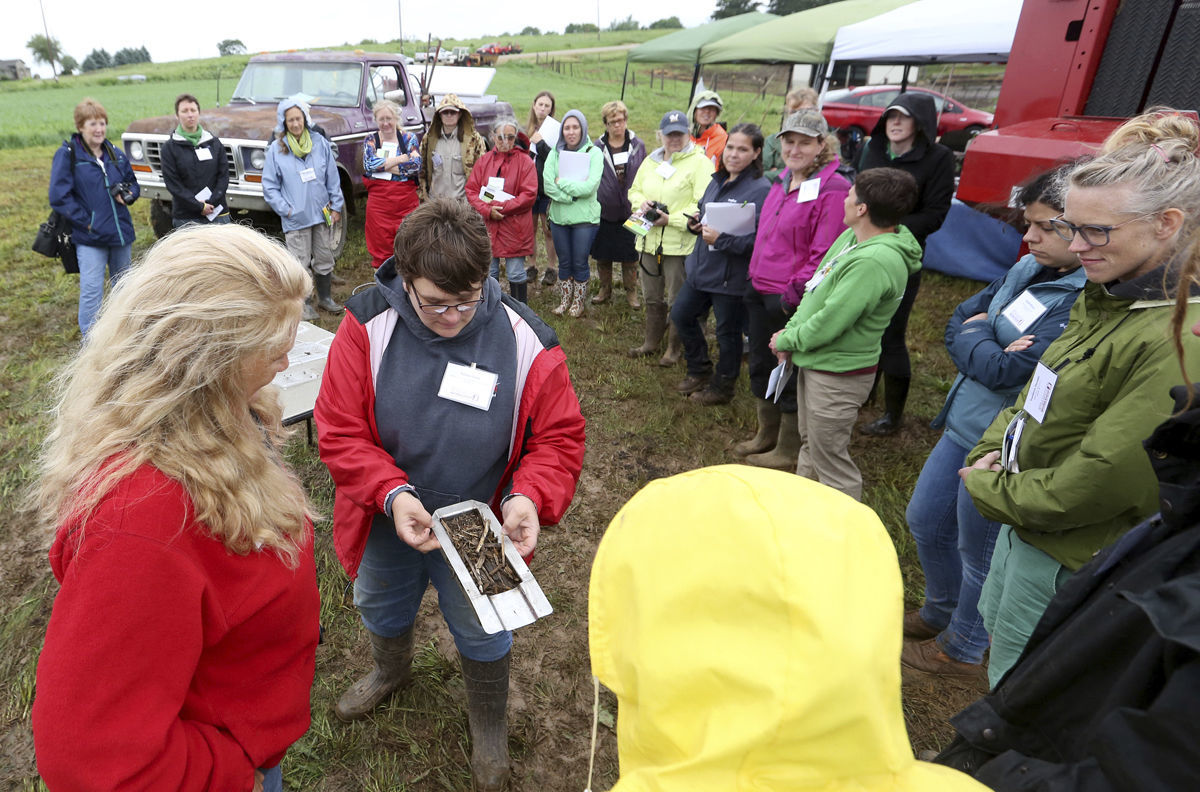 MONROE, Wis. (AP) — Rain lashed the tops of canvas pop-up shelters and sturdy boots sank several inches into the mud at the edge of a Green County field on a stormy day in early summer.
Still, farmers Emily and Brandi Harris were smiling.
"I hope we maybe make friends, and we learn things, make connections," Brandi Harris said as a group of women in rain jackets and baseball caps pulled camp chairs into a semi-circle under the canopy. "We`re a small farm and we want to help small farmers, women farmers."...
...more

Ken Notes: This type of event will solve more problems than many protests or lawsuits...
---
Thanks to the more that 100 readers that sent thank you notes to the power companies. I should mention that there are other utilities in the state that are making new investments is solar, wind, and natural gas and we thank them as well.
...more
---
SCS - At the forefront of sustainable environmental solutions for over 40 years
---
Wisconsin Farm to Table will hold its fifth annual dinner and fundraiser next month in Darlington. This elegant dining experience will be held August 4 at Darlington Ridge Farms.
The event is designed to bring consumers and farmers together to explore the world of agriculture, focusing on animal care, environmental practices and the safe and pure food products we consume at our dinner tables throughout the year.
Guests may explore the taste of Wisconsin`s agricultural diversity from prestigious cheeses, wines, beef and beyond.
A farm tour is scheduled at 5:00 p.m., followed by a cocktail hour and live music entertainment at 6:00 p.m., and concluding the evening`s program with a catered dinner at 7:00 p.m.
For more information or to pre-register, call 262-203-4016. The event is open to the public and specifically influential people in the surrounding region that are interested in learning more about agriculture and where their food originates.
...more
---
Most people have learned to be wary of strangers approaching them with a clipboard in hand. Often, such strangers have an agenda, whether it be to sell you something or get you to sign a petition.
One of my jobs as an intern at Woodland Dunes Nature Center is to be that clipboard-toting stranger, although my agenda does not involve extracting your money or signature. Rather, it involves education and awareness surrounding an important, yet sometimes overlooked, ecological issue — that of aquatic invasive species.
My job is to talk to boaters frequenting local boat launches to ensure they are aware of the laws put in place to prevent the spread of these harmful invasives, and furthermore, that they understand why these laws are important....

...more

Ken Notes: Huge issue....
---
Wisconsin's Menominee Tribe Wants Permitting Done By Federal Government, Not Michigan
A federal judge heard arguments Wednesday on who should have permitting authority over a proposed mine in Michigan`s Upper Peninsula.
Wisconsin`s Menominee Tribe of Indians made oral arguments Wednesday that permitting for the "Back Forty" mine should be in federal hands, not the state of Michigan`s.
According to the tribe, the mine is on its ancestral lands.
The case is being heard in the U.S. District Court for the Eastern District of Wisconsin in Green Bay.
The zinc and gold open pit mine would be located near the Menominee River which forms part of the border between Wisconsin and Michigan. The Menominee tribe worries mining will degrade the waters and burial sites...
...more
---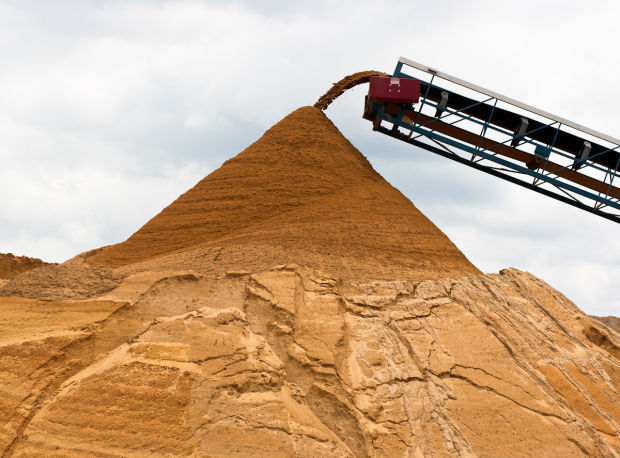 The Wisconsin Department of Natural Resources is asking judges to dismiss a lawsuit challenging the agency's authority to overrule another judge's findings regarding a controversial Monroe County frac sand processing facility.
Last month Clean Wisconsin and the Ho-Chunk Nation filed suits in Monroe and Dane county courts claiming DNR Secretary Dan Meyer overstepped his authority when he agreed to review an administrative law judge's ruling that had invalidated a permit issued to Meteor Timber for the proposed $75 million processing and loading facility....
...more

Ken Notes: We need to stop the huge swings in DNR policy and leadership. I wish I knew how to acomplish this but i don`t. The current election cycle will not help rearguards of the outcome. We have polarized environmental issues to the point that we are dysfunctional...
---
Mundelein trustees have joined the Lake County Board, Lincolnshire and Gurnee in opposing Wisconsin`s plan to waive environmental restrictions for a Foxconn manufacturing plant being built just north of the Illinois border...
...Much of Mundelein is in the Des Plaines River watershed, and some areas flood after significant rains. But that flooding has more to do with an insufficient sewer system than the Des Plaines River`s water level, Village Administrator John Lobaito said, and infrastructure improvements are planned...
...

...more

Ken Notes: This will be an issue as Foxconn progresses, some will point fingers at the project even if it is not the cause of the problem. Foxconn will need to document there efforts closely and be ready to defend the development. I continue to hope that they will live up to their word by actually adopting environmentally sound practices in the dirt not just in the press.
---
The Wisconsin Grassroots Network has announced it will host a festival this fall in Eau Claire. The network's mission is "to facilitate and sustain the development and growth of community based, grassroots organizations in order to enhance democracy, justice and equity for all."
The Eau Claire Grassroots Festival is scheduled from 8 a.m. to 5:30 p.m. Saturday, Sept. 22, at UW-Eau Claire's Davies Center.

A featured keynote speaker will be journalist and author John Nichols of The Nation. The event will include more than two dozen breakout sessions on four themes — environment, education, economics and equality — as well as live music by the Raging Grannies...
...more
---
It's growing cheaper and more popular each year
Right now in America, there are about 2 million homes with solar panels. Considering there are about 90 million single-family homes, that doesn't seem like a lot. But consider this: we're now on track to start adding a million new solar-powered systems each year. It's taken a while to get here, but solar is increasingly becoming a popular option to power the Home of the Future...
...Of course, not every state is as weather-fortunate as California, but various solar companies point out that they're starting to expand beyond the Golden State and Florida. Anne Hoskins, chief policy officer of Sunrun, the nation's largest residential solar installation company, says the company is growing in states like Wisconsin and Illinois. Vivint Solar CEO David Bywater says that his company has a lot of solar customers in New England. Baca notes that Maryland and the Carolinas are starting to have more solar panels, and New Hampshire and Vermont have quite a bit when you take the size of the states into account...
...more
---

The WI Sustainable Business Council is a network of Wisconsin businesses and organizations that are interested in, or actively responding to, the challenge of sustainability.
---
Environmental groups say the recent approval of Line 3 in Minnesota will build pressure to increase carrying capacity through Wisconsin.
With the recent approval in Minnesota of the Line 3 oil pipeline route across the state, environmental groups in Wisconsin anticipate a proposal for a pipeline across the Badger State won't be far behind.
"This decision likely means that Enbridge, the company responsible for the catastrophic Kalamazoo River spill, will seek permission to put another massive pipeline through some of the state's most valuable resources like Lake Superior, the Namekagon, St. Croix, Wisconsin, and Rock Rivers, and many other lakes and streams," said Elizabeth Ward of the Sierra Club-John Muir (Wisconsin) Chapter...
...more
---
Midwest Environmental Advocates and several groups challenging the proposed diversion of Great Lakes water for the Foxconn plant have filed requests to stay the diversion, which they say violates the terms of the Great Lakes Compact.
The filings ask a court to put a hold on the Wisconsin Department of Natural Resources' diversion approval during the ongoing legal challenge...
...more

Ken Notes: Remember Wisconsin has pledged to expedite the process and legal challenges will end up in a conservative system so I do not see a great deal of success in this process...
---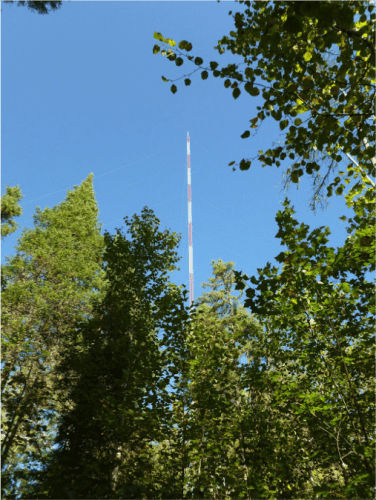 By this time next year, an army of towers will be keeping watch over a plot of land in the Chequamegon-Nicolet National Forest of northern Wisconsin. They will be joined by a turbo-prop plane, an ultralight aircraft, a state-owned Cessna, ground-based atmospheric instruments, and a troop of students and scientists, each playing a role in helping to understand how plants and trees contribute to weather patterns on a local scale...
...more

Ken Notes: Great research but we know the answer... Yes...
---
An area nature center is expanding learning beyond four walls thanks to a $700,000 grant.
Riveredge Nature Center is in the initial stages of launching the first nature-based public charter school in Southeastern Wisconsin, the Riveredge Outdoor Learning Elementary School (ROLES). The grant came from the Wisconsin Department of Public Instruction, according to a news release from Riveredge Nature Center.
ROLES will be authorized by the Northern Ozaukee School District and will ultimately allow 99 students in kindergarten through fifth grade each year with the opportunity to use Riveredge`s 379-acre restored natural sanctuary as an outdoor learning laboratory....

...more
ROLES will be authorized by the Northern Ozaukee School District and will ultimately allow 99 students in kindergarten through fifth grade each year with the opportunity to use Riveredge`s 379-acre restored natural sanctuary as an outdoor learning laboratory.
---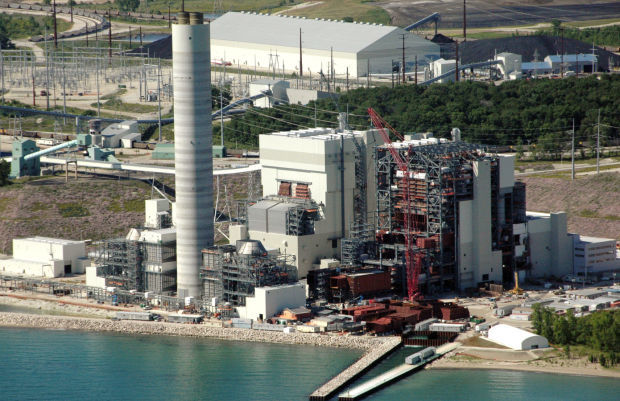 Talk about a sea change. We read with interest the news reports last week that WEC Energy Group, the parent company of We Energies and Wisconsin Public Service Corp., was planning large investments in solar and wind power, along with natural gas for electric power generation.
The plans include investing $390 million in two solar projects that would generate 300 megawatts of electric power — enough to supply electricity for more than 70,000 residential residential customers in northeast Wisconsin, according to a report last week in the Milwaukee Journal Sentinel...
...more
Ken Notes: WOW! We are making a dent... Take 1 Minute and $.49 to send a thank you note to WE Energies!!! And the best news is that they are doing this because it is good business!!!!
We Energies
PO Box 2046
Milwaukee, WI 53201-2046
Don`t have the change email them here:
Sent a thank you email to WE Energies for their 390 million dollar commitment to green energy: Send a thank you email!
---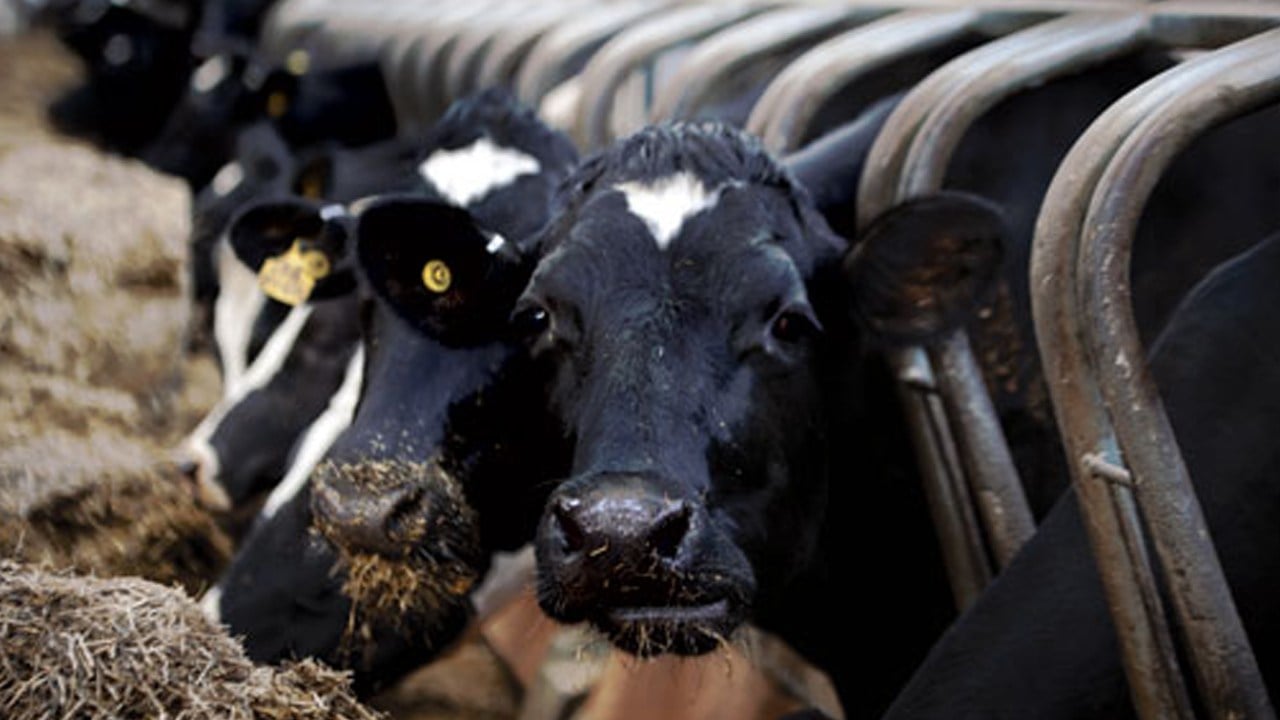 MADISON (WBAY) -- For the first time in Wisconsin, a dairy farm will be making renewable natural gas from its dairy cow manure as fuel to power vehicles all across the country.
Pagel`s Ponderosa Dairy in Kewaunee County broke ground on the project Wednesday, partnering with DTE Energy, which is based in Detroit, Michigan.
Not only is this the first project of its kind in Wisconsin, it`s only the second in the country.
The Pagel family says it`s been working on this project for two years now, looking for a way to do something with the methane gas burning off the digester on the farm...
...more

Ken Notes: READ THIS!!!
---
FLAMBEAU, Wis. - Communities in northern Wisconsin are working on their next steps following a recent law change that`ll give companies an easier time moving forward with plans to mine metals.
Wisconsin Public Radio reports that the repeal of a decades-old sulfide mining moratorium took effect this month. The moratorium required companies to provide proof of a sulfide mine that had operated for 10 years and been closed for 10 years without doing environmental harm.
Supporters of the repeal contend it`ll allow companies to construct mines that will bring economic prosperity to their regions. Opponents say they fear mining sulfide minerals will lead to contamination of surrounding water resources....
...Dan Bahr with the Wisconsin Counties Association says the association has created a model ordinance and handbook to guide counties through the changes and oversight of potential mining projects....
...more

Ken Notes: I am very worried about this I encourage counties to move forward very cautiously. At the very least Get the handbook and pass the draft ordinance so you have skin in the game. remember the DNR now responds best to open invitations...
---
Links we like supporting Wisconsin`s Environment and Business. More will follow each week...
...more
Ken Notes: Share this and if you want to be included:
Call us - 608.334.2174 or Editor [at] WDNGreen.com....
---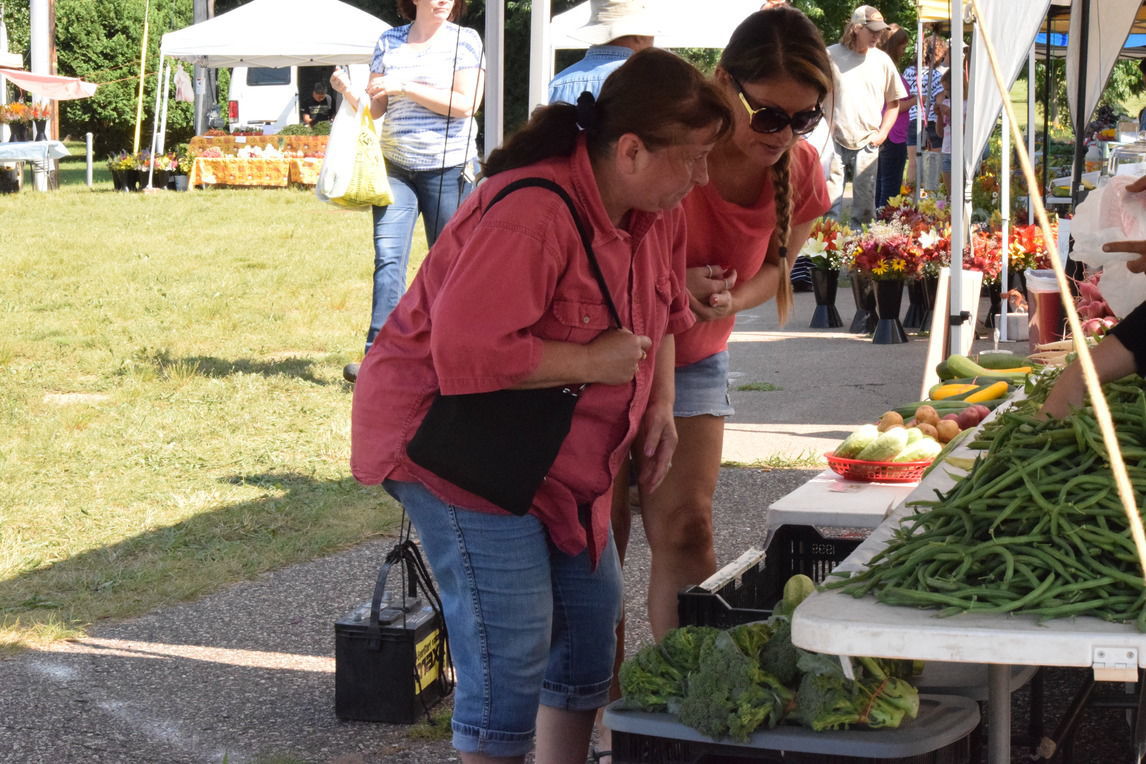 Madisonians are spoiled when it comes to farmers markets.
With the country's largest market circling the Capitol Square every Saturday morning for seven months and a myriad of smaller markets throughout the area, complacency can come easy about the availability of vegetables picked only hours before, locally procured honey, squeaky cheese curds and bouquets of colorful flowers.
Wisconsin is home to an estimated 308 farmers markets of all sizes and geographical locations. And now researchers from UW-Madison and UW-Extension have taken a dive into the numbers and issues that farmers markets face...
...more
---
Business, conservation groups at odds; a weakened Great Lakes Compact
In 2004 when the blueprint for protecting the Great Lakes was drafted, collaboration was its cornerstone.
The federal program was titled the Great Lakes Regional Collaboration and it had the imprimatur of conservation groups, scientists, state agencies, business interests, tribal leadership, and others...
...more

Ken Notes: One more time we need a seat at the table not a platform to point fingers. There is good information here and many issues are clearly outlined but not a lot of solutions are offered...
---
The worst case scenario involving the twin-pipeline Line 5 crossing at the Straits of Mackinac could release 32,000 to 58,000 barrels of crude oil into the Great Lakes and affect more than 400 miles of shoreline in Michigan Wisconsin and Ontario, according to a draft independent risk analysis released Thursday by the state Department of Environmental Quality.
Line 5, which begins in Superior, Wisconsin, carries up to 540,000 barrels a day of light crude oil and natural gas liquids 645 miles through much of the Upper and Lower peninsulas. Besides the straits crossing, which has caused an outpouring of concern from residents and environmental groups, the pipeline crosses the St. Clair River from Marysville to Sarnia...
...more
---
In La Crosse, we are striving to meet our shared responsibilities as stewards, leaders and supporters of our natural environment. I was honored to be invited as a guest speaker at the Door County Climate Change Forum this past May and I am pleased to provide this snapshot about the city of La Crosse's progress at reducing our carbon footprint, saving tax dollars and making our community more resilient.
We have worked at these efforts for decades; however, we made the decision in 2007 to document our program. That year the La Crosse Common Council adopted a resolution naming La Crosse an eco-municipality and we began a strategic planning process to establish goals and measure progress....
...more

Notes:
---
...In late June, the Harris couple hosted the first In Her Boots event of summer 2018 at their dairy farm, Wylymar Farms. Forty-eight women had signed up, though the weather kept a few of them away.
In Her Boots started in 2009, originally called the MOSES Rural Women`s Project. The USDA estimates that women are the principal operators of about 14 percent of the farms in the U.S., and in total make up 30 percent of farmers in the country.
MOSES is short for Midwest Organic & Sustainable Education Service. The goal of In Her Boots is to "provide training, outreach and a voice for women in organic and sustainable agriculture."....
...more
---
...He is not alone. Signs are going up against the project, and Momence's mayor and city council have risen up in opposition.
The Kankakee County zoning board and a county board committee have given their thumbs up to the project. The county board, which has the final say, will take up the issue at its monthly meeting Tuesday.
The county board could vote on the proposal or send it back to the zoning board to gather more evidence....
...more

Ken Notes: It is never easy!
---
We try to include links to help you consider your GREEN economic development options in Wisconsin. Businesses feel free to send us your information here.
...more
Ken Notes: Feel free to include this link and logo on your website. Our Tools and Resources are always a
click
away. Also a new easy to use address:
www.WDNGreen.com/tools/
---
UW-Madison Hosts 25 Fellows For 6-Week Leadership Training Program
Since 2016, some of Africa's brightest and most accomplished young leaders have come to the University of Wisconsin-Madison as part of the Mandela Washington Fellowship, a federal program that brings emerging leaders from the continent to American universities for a six-week leadership training program.
"These are the future ministers, future presidents, future titans of industry, you know, future activists," said Aleia McCord, African studies program associate director at UW-Madison.
UW-Madison is one of 27 universities hosting 700 fellows this year. The 25 fellows placed in Madison are part of the public management track — business and entrepreneurship and civic leadership are the other tracks — due to its position as a large public university, she said....
...more
---
After a spill at Hi-Crush's Whitehall frac sand mine this May, some Trempealeau County officials are worried, not so much about more spills, but about what might seep into the ground during normal operations at any given frac sand mine in the county. After the incident, some county officials are concerned about the potential for naturally occurring heavy metals to contaminate groundwater. Wisconsin Department of Natural Resources (DNR) representatives said the risk is minimal...
...more
---
Coverage of local and national eco news for commercial development, home, transportation, food and community. We search for environmentally friendly news that makes economic sense for Wisconsin.
ONLINE HERE
. Please share with a friend. To receive WDNews GREEN on Monday of each week as an email you must subscribe -
secure link to subscribe is here
.
Want to comment, or have an idea:
Ideas[at]WisconsinDevelopment.com
We may now need to build a coalition that is willing to lobby from a "greener" yet pro business perspective. Lots of HUGE issues: Sand Mining, CNG, LEED Alternatives, Focus On Energy, LED Lighting R&D, Cleaner Power Generation, Recycling, Power Lines, Electric Cars, Wind, Solar, Bio Fuels, Digestors, Green AG, Business Incentives...And of course the Greenest and Happiest of Holidays to you!
Please consider sponsoring WDNGreen!
WDNews GREEN will be emailed on Mondays, included in WDNews on Thursdays, and online all the time at: WDNGreen.com Each week we will find 10 to 20 articles from Wisconsin and across the Nation dealing with environmental issues. Our goal is to promote environmental excellence from a sound business perspective.
Our resource guide at the bottom of this publication will continue to grow, and you may add links, suggest articles, include your press releases, or comment by
eMailing Me
. As always thanks for reading, and if you would like to sponsor or get involved call 608.334.2174...
...more
Ken Notes: Please forward this to friends and colleagues who have an interest in our economy and environment.
You may eMail Me Here
.
Start Week: 29 - Query String:SELECT * FROM wdngreen WHERE `issue` > 29 and volume = 6 OR `issue` > 90 ORDER BY sortorder