---
---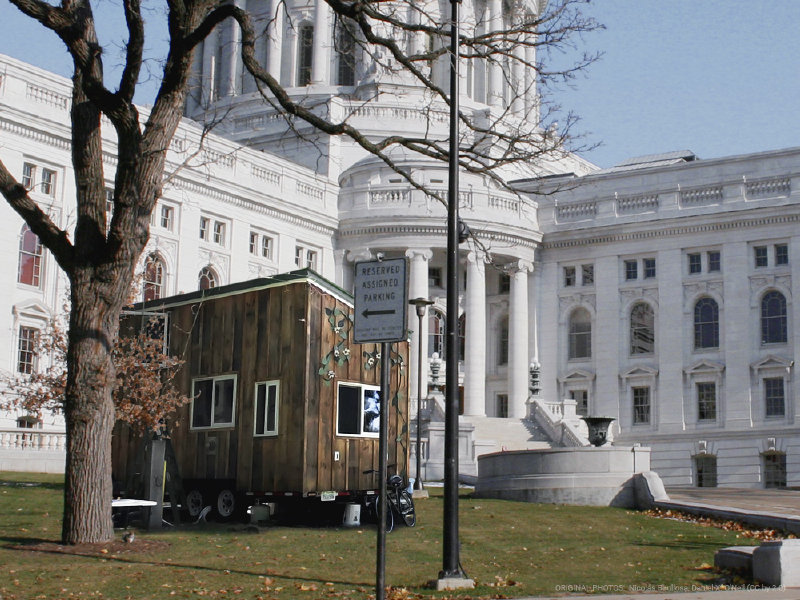 MADISON – Gov. Tony Evers declared from day one that he puts his money where his mouth is.
In keeping with that promise, he announced today that he`s sold the Wisconsin Governor`s Mansion and has erected a "tiny house" on the lawn of the State Capitol.
"I really don`t need more than 160 square feet, anyway," said the new governor, showing off small trailer sided with reclaimed wood from Peninsula State Park in Door County. "I plan to spend most of my time in my office working for the people of Wisconsin...
...more

Ken Notes: WDNGreen applauds his efforts and OnMilwaukee`s brilliant and rapid coverage of this breaking story...
---
The Springfield Museums are branching out with an Earth Day Festival that will feature more than 15 hands-on, environmentally focused activities.
Visitors also will be able to view a raptor demonstration and listen to the band Boys of the Landfill.
The festival will take place Sunday, April 14, from 11 a.m. to 4 p.m.
...more

Ken Notes: Make sure you find and support an event near you!
---
Tony Bennett played college basketball for his dad, followed his career path and this season joins him as a Final Four head coach. But the most influential hoops presence of Bennett's youth was arguably his oldest sister.
Once her kid brother's one-on-one opponent and workout partner, Kathi Bennett is now his biggest fan, and like the rest of this basketball-crazed family, she'll be in the stands Saturday night when Tony coaches Virginia against Auburn in a Final Four semifinal...
...more

Ken Notes: I know -- NOTHING to do with the environment but it is my newsletter and this is a great article. I wish Tony all the best and know that he will bring a little Wisconsin to the court tonight!!!! Go U.Va...
---
Good morning I am writing a note for my business reader. I am aware that often in the past environmental regulation and some of the environmental groups that created, lobbied for, and addressed these issues had little or no concern for the products we consume daily or the jobs they create and the families these jobs sustain. Some don't understand business, and even environmentally minded businesses find it a struggle to do the right thing in the spotlight of an ever critical public.
The problem is that we have some real problems and some great opportunities. We must work together and we need to end the blame game. I would love to think that environmentalists will realize the potential of cooperation, I am afraid they won't. A few bullet points on this issue:
I would like to think that environmentalists would rush to support power utilities bringing renewable power on line, closing older plants, and creating cogen facilities to keep the power on when wind and sun are not enough. Alas environmentalists will suggest that "new utilities" be created to supply the now cost effective renewable side while the system is the responsibility of the "old utilities".


I would like to think, now that China no longer wants our unsorted recyclables, environmentalists would work with business to create a cleaner recycling system that is cost effective and usable. Instead they will continue to request that we mandate a recycling program that takes everything and ends up placing the result in the very landfills it was meant to avoid.


I would love to see a rapid transition to electric vehicles with new technology, manufacturing, and a sustainable marketplace leading the way. I fear, in fact I know, that China, Japan, and Korea are waiting for the investment curve and technology to bring the numbers to a point where they can saturate the market with next generation affordable product that US manufacturers can not compete with. They did this with computers, phones, electronics, and lest we forget cars.


We have the ability to build smaller affordable very energy efficient homes. Yet zoning restrictions, profit margins and an insane set of affordable housing regulations and funding make creating a home people can actually afford that is better for the environment unrealistic.


We have a real opportunity to improve our watersheds by working together to identify opportunities and using development to finance the solutions. Instead we continue to penalize business and mandate the solutions then turn a blind eye when lawyers and companies profit from the lack of cooperation that should have solved the problem in the first place.
So here is a challenge to the business leaders among us. Reach out and shake the hand of environmentalist, let them know you are really here to help, share ideas with them and continue to demonstrate that you are really part of the solution not the cause of the problem. Continue to clean your waste streams, build greener buildings, design and manufacture cleaner products, and address any issues that are a cause of concern.
As a business leader remind environmentalists that this Earth Day is a great day to work together – as are the other 364 days of the years. Also let me thank you for all your efforts because I see that you do understand that this is a pretty fragile planet.
...more

Ken Notes: Feel free to reprint or share this!
---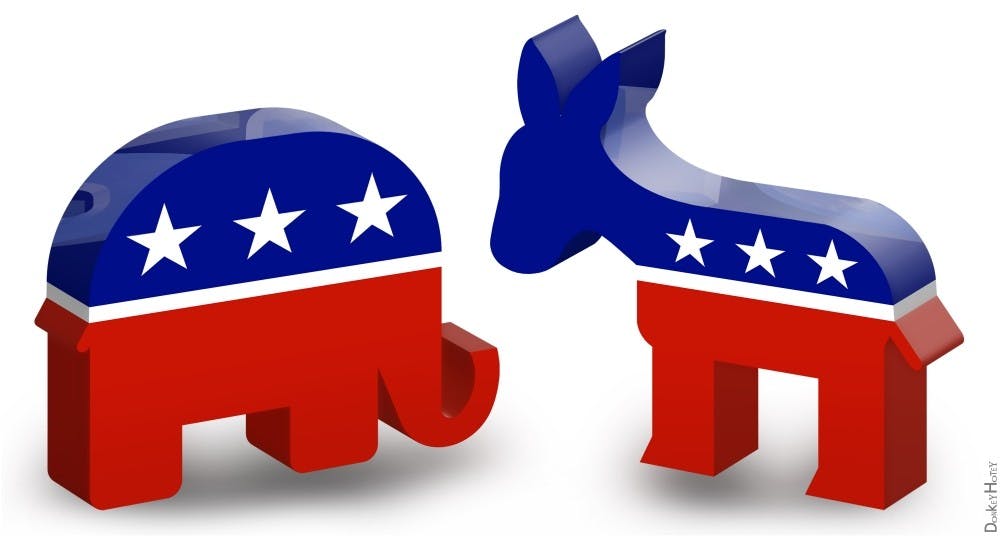 The appreciation and respect for the natural world and our environment shouldn't be a partisan issue. It's well known that we need a healthy environment with functioning ecosystems to provide life as we know it on Earth. Whether it be clean water and air, stable land for food production, healthy oceans, thriving wildlife or plentiful forests, each and every one of us relies on this habitable planet...

...more

Ken Notes: This is an interesting read. The environment should not only be nonpartisan, it should be an everyone issue. The problem is many do not understand business or economics and they believe punishment, delay, and unnecessary expense is the answer so business throws up its guard. We need to invite business to the table and work on solutions moving forward together. This goes well beyond partisanship.

Here is an issue we need to work on today - energy companies need to restructure their production facilities including decommissioning coal, increasing solar and wind, and adding peaking capacity which until storage is affordable may include natural gas.

Today some environmentalists are making it impossible to close a coal plant, oppose natural gas at every turn, and suggest mandates - that businesses fear - are necessary to move the ball forward when economics are already pushing it forward. We have a great opportunity to work together yet we are committed to cause rather than solution. This is not just a Republican problem it is our problem.
---
A recent article published in the Wisconsin State Journal portrayed a false perception regarding the impact of large permitted farms on the environment.
The article, headlined "Tony Evers, Republicans both looking to get factory farms to pay for cleaner water," (by Steven Verburg) is highly slanted against Concentrated Animal Feeding Operations (CAFO's) and takes the stance that increasing the financial burden on these larger permitted farms would lead to a substantially cleaner water system.
The Wisconsin Dairy Alliance (WDA) fully supports actions taken to reduce pollution in our waterways. WDA agrees with the article in that designing permits, facility inspections and enforcement with compliance are all necessary elements of a clean water strategy...
...more

Ken Notes: I am worried! The WDA has become a very strong voice for CAFO`s with a well crafted message. There is no strong voice for the thousands of smaller dairy farmers that are forced to sell their herds and abandon their farms. CAFO`s are factories that can have thousands of cattle in huge barns that never see the light of day. Automation makes this profitable and while they are required to get permits they dump exponentially more waste on fields with no intention of improving the soil using rules that were simply not designed for farms of this magnitude.

There is a solution. This waste can be digested and used to produce energy and treat the effluent - IT IS NOT (except for a few farms which I will do my best to highlight) and our government is being lobbied heavily to keep it that way.

These are new developments and require new and creative regulations. I do agree with the WDA in that increasing fees and taxes may not lead to cleaner water. A systemic change as to how they process there waste will. WDA states, "Municipalities are allowed to dump tens of millions of gallons of sewage at will. In addition, there are approximately 8,000 dairy farms with fewer than 1,000 animal units who are only mandated to comply with pollution regulations." THIS IS WRONG no city or municipality pipes human waste to farm fields miles away and dumps it untreated!!! Smaller farms have a 200 year tradition of soil management and while we can look to improve this, they are not the new problem it town. CAFO`s are.

There are few voices speaking for the smaller farmers, there are none except me speaking for mandated digestion and treatment, there is real money available to those supporting CAFO`s and even the environmental groups are fearful of weighing in. I want everyone to post this -- argue with me, tell we the loss of thousands of small farms is no big deal, suggest the current practices of CAFO`s is safe, I even published an article above to get you started. Lets introduce Digestion Legislation and take notes of who voted it down. The Only Thing Necessary for the Triumph of Evil is that Good Men Do Nothing...
---
Global changes in the handling of recyclable material are causing some communities in the United States to abandon or cut back their programs, sending more plastic bottles, paper and cans into landfills.
Wisconsin cities show no signs of jettisoning their programs — state law would forbid that. But the changes are having a significant economic effect and causing waste companies to get stricter about what they will accept....
...more

Ken Notes: This is a perfect example of needing to work as a team to discover uses for products we remove the waste stream. We have been mandating the recycling end but we can not mandate that the private sector use the recycled waste. China was taking most of our waste product but the waste market is a chip in the trade wars and right now China is saying no to recyclables. So we recycle only to land fill the results.

We will need a plan to produce usable product or raw materials. As long as we see the private sector as the enemy we are going to have to landfill waste...
---
Our environment, economy and health depend on conserving natural resources. We disagree on a lot, but we both believe Americans must be good stewards.
The environment has become a polarizing issue in recent years, but as honorary co-chairs of the "Year of the Environment" launching Monday on Earth Day, we are hoping to help make it a bipartisan cause again.
The initiative, aimed at commemorating a half-century of bipartisan environmental progress, will include 12 months of celebrations, special events and public lectures leading up to next year's 50th anniversary of the first Earth Day, brainchild of the late Wisconsin senator and governor, Democrat Gaylord Nelson.
It's kicking off at the Gaylord Nelson Institute for Environmental Studies at the University of Wisconsin-Madison, which hosts an annual Earth Day Conference conducted in the spirit of the original 1970 "teach-in." The event is called Imagine and Adapt: Possibilities in a Changing World....
...more

Ken Notes: I like both of these guys...
---
If you enjoy the outdoors, or breathing fresh air and drinking clean water, Earth Day on April 22 is a good time to show your appreciation by giving back.
The Badger State has strong ties to the environmental day, which was started by former Wisconsin governor and U.S. Senator Gaylord Nelson in 1970. Nelson, who grew up in Clear Lake and also was instrumental in getting the Apostle Islands recognized as a national lakeshore, originally conceived Earth Day as an environmental sit-in, similar to the Vietnam War teach-ins.
From that seed of an idea, Earth Day has grown into Earth Month, with more than 1,300 cleanups and other events scheduled around the world this April. This year`s theme is Protect Our Species, with a focus on endangered species.
In Wisconsin, the Department of Natural Resources will host Work Play Earth Day events at 30 properties around the state in April and May. In 2018, 950 volunteers participated in 28 events around Wisconsin....
...more

Ken Notes: There are too many events to list or cover in WDNGreen but please find an event near you and support it.
---
5 Wisconsin Coal-Fired Power Plants Deemed `At Risk`
Across the U.S. and in Wisconsin, it could be cheaper to build new, local wind and solar projects than keep nearly three-quarters of its coal-fired power plants up-and-running, according to a new report by Energy Innovation, an energy policy think tank, and Vibrant Clean Energy, a renewable energy forecaster.
In 2018, it would have been more cost-effective to retire 74 percent of the U.S.'s coal fleet; by 2025, the analysts project that to climb to 86 percent...
...more

Ken Notes: We will need some form of co-gen until storage tech catches up with new production. Also we are shooting ourselves in the foot when we make it more difficult close a coal plant than it is to simply continue to operate one.
---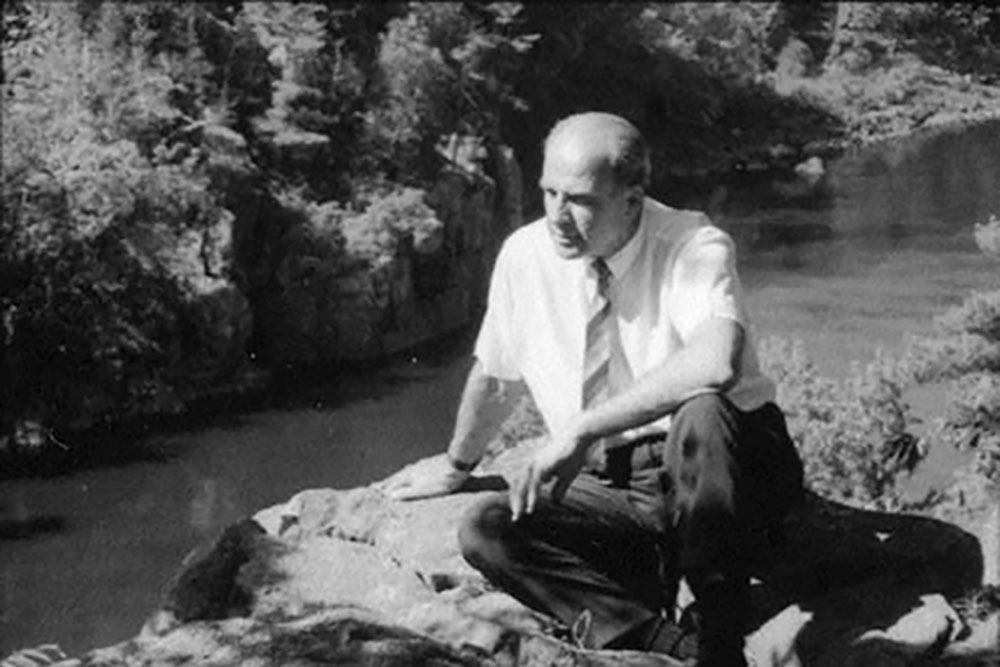 Earth Day founder Gaylord Nelson never forgot his northwestern Wisconsin roots. In fact, much of the environmental legacy he left behind stemmed from his lifelong affection for Clear Lake.
Nelson's hometown returns the favor each spring with an all-day Earth Day celebration. The third annual Clear Lake Earth Day Celebration will be Saturday, April 20, at the Gaylord A. Nelson Education Center (Clear Lake Elementary School)...
...more

Ken Notes: My reading suggests Gaylord Nelson worked with business, environmentalists, and both side of the isle to further environmental awareness and programs. I wish we could return to this approach. Earth Day should be a celebration of what we have accomplished in the past and what we can accomplish in the future.
---
The Shepherd Express interviewed six local leaders regarding their plans for Earth Day and the future....
Jennifer Bolger Breceda: Executive Director of Milwaukee Riverkeeper...
Mark Redsten: President & CEO of Clean Wisconsin...
Glenna Holstein: Branch Manager of the Urban Ecology Center...
Tyler Huebner: Executive Director of RENEW Wisconsin...
Cassie Steiner: Public Relations and Outreach Associate of the Sierra Club—John Muir Chapter...
Erick Shambarger: Environmental Sustainability Director of the City of Milwaukee Environmental Collaboration Office (ECO)...
...more

Ken Notes: Must Read!!!
---
SCS - At the forefront of sustainable environmental solutions for over 40 years
---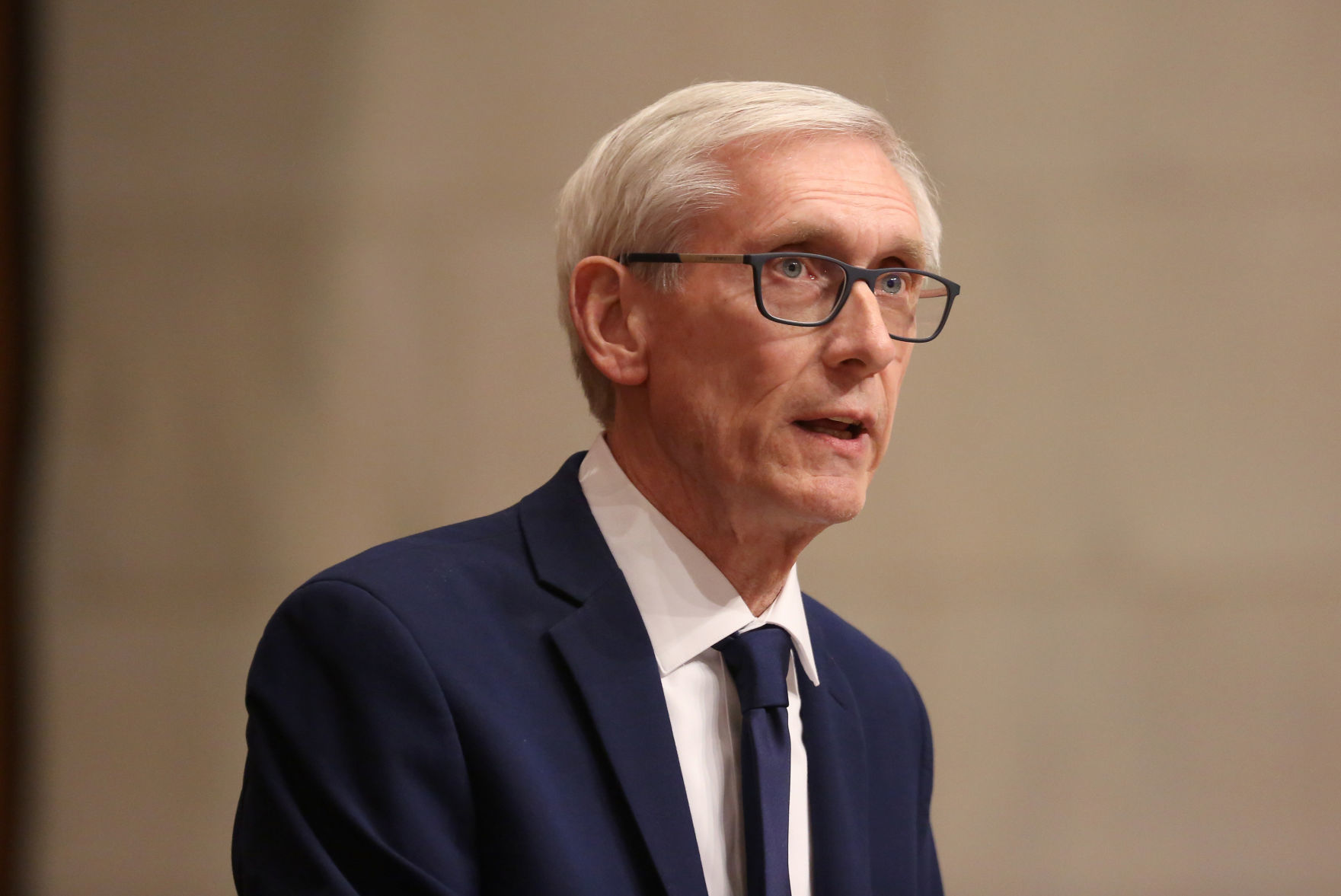 Wisconsin's Democratic governor and a Republican legislative leader have put forth two water quality-related proposals signifying possible bipartisan support for clamping down on industrial farm pollution.
...more

Ken Notes: Money does not fix problems - solutions fix problems. CAFOs can and should digest waste, heat the effluent, and sell the gas or energy as well as the dried manure...
---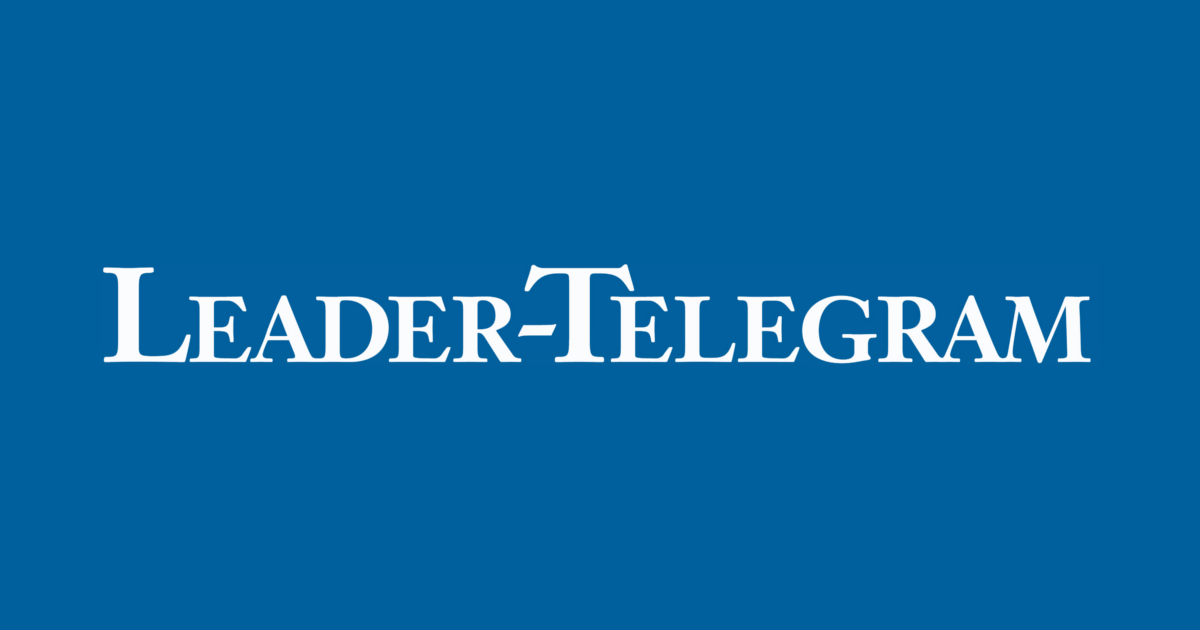 The U.S. Department of Agriculture Natural Resources Conservation Service, in partnership with the Waupaca County Land and Water Conservation Department and several northeast Wisconsin counties, entered an agreement to launch the Upper Fox-Wolf Demonstration Farm Network.
The partnership will support a network of farms that will demonstrate the best conservation practices to reduce phosphorus entering the Great Lakes basin, according to a news release.
Also involved in the partnership are the counties of Fond du Lac, Green Lake, Marquette, Outagamie, Portage, Shawano and Winnebago, as well as the Green Lake Association...
...more
---
We explore the past, present and future of Wisconsin's environmental legacy on Earth Day with former U.S. Sen. Russ Feingold and environmentalist Tia Nelson....
...more
---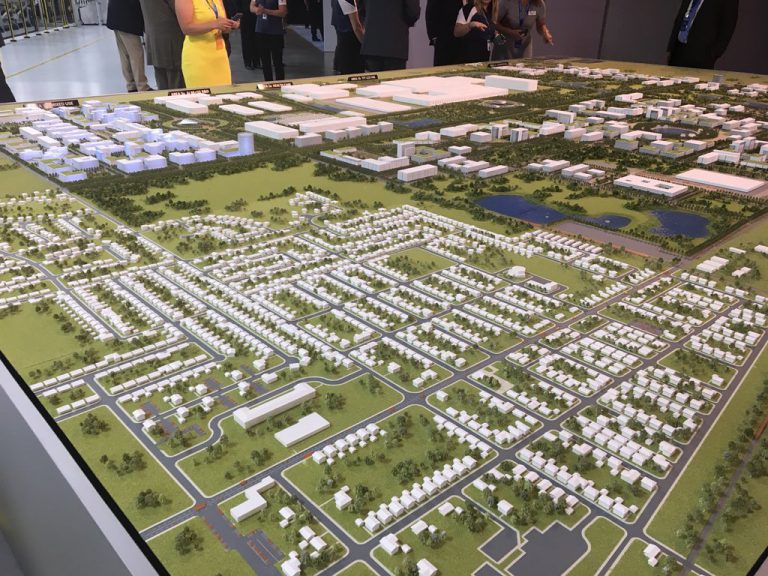 The public-interest law firm Midwest Environmental Advocates (MEA), has filed with an administrative law judge a comprehensive and convincing brief that challenges the Wisconsin DNR's approval last year of a substantial diversion of Lake Michigan water to serve the Foxconn project. The MEA challenged the approval on behalf of six clients — including the League of Women Voters of Wisconsin, Milwaukee Riverkeeper, Minnesota Center for Environmental Advocacy, and River Alliance of Wisconsin — who assert that DNR unreasonably interpreted a statute that requires that all water transferred out of the Great Lakes Basin must be used for public water supply purposes. The case is still pending...
...more

Ken Notes: Why do we choose to make lawyers wealthy vs making the environment better. I want readers to send me success stories where we actually improved our environment. I believe we will find donations to land conservancies, a new trend toward cost effective energy production, storm water management, effective farming techniques, improve manufacturing processes, energy efficient homes and buildings, and more...
---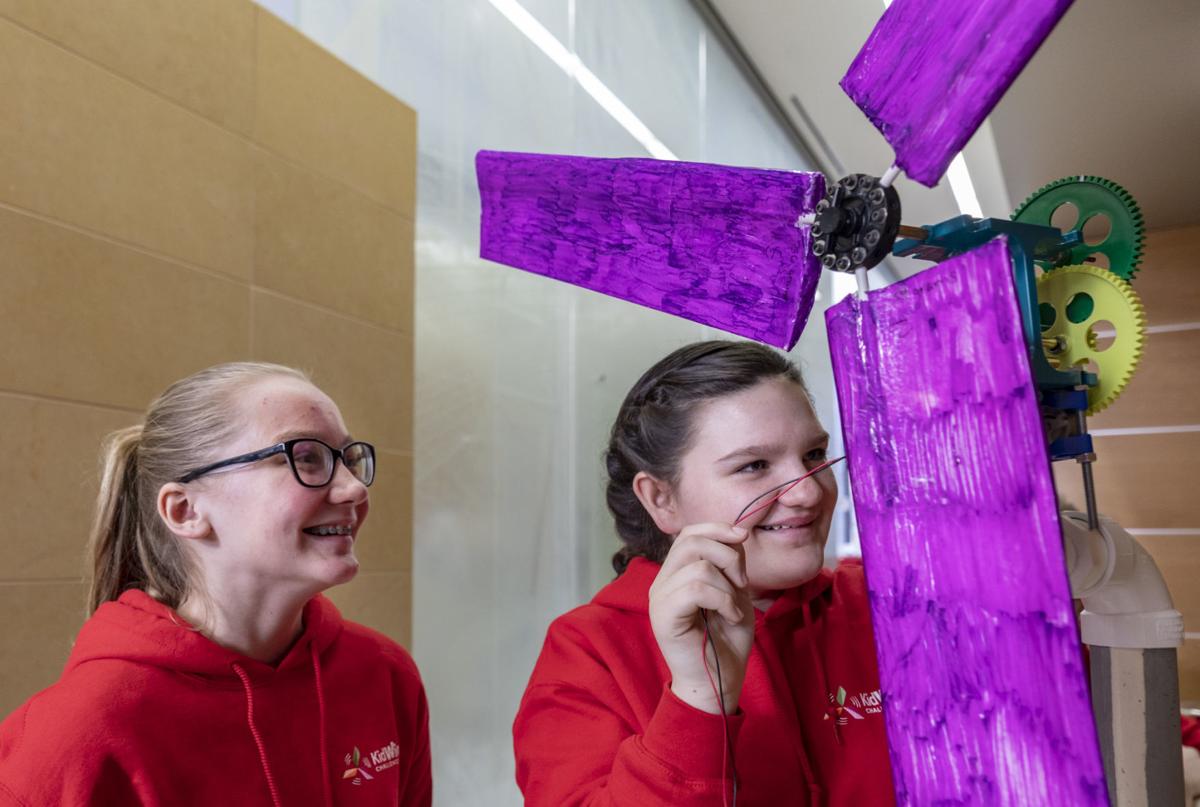 Darlington Middle School students Alyza Johnson and Ashley Wick said the 49 wind turbines dotting the land around their community piqued their interest in a contest where they could construct and test their own smaller versions of the machines.
"I kind of wondered what they did and why they were there," said Alyza, a seventh-grader.
The students' enthusiasm and hard work were rewarded as their team took first place in Saturday's Wisconsin KidWind Challenge — a hands-on student wind turbine design competition for fourth- through twelfth-graders. The competition took place at the Wisconsin Energy Institute, which organized the event, sponsored by Alliant Energy, EDP Renewables North America and Madison Gas & Electric.
...more

Ken Notes: Thanks for putting this on...
---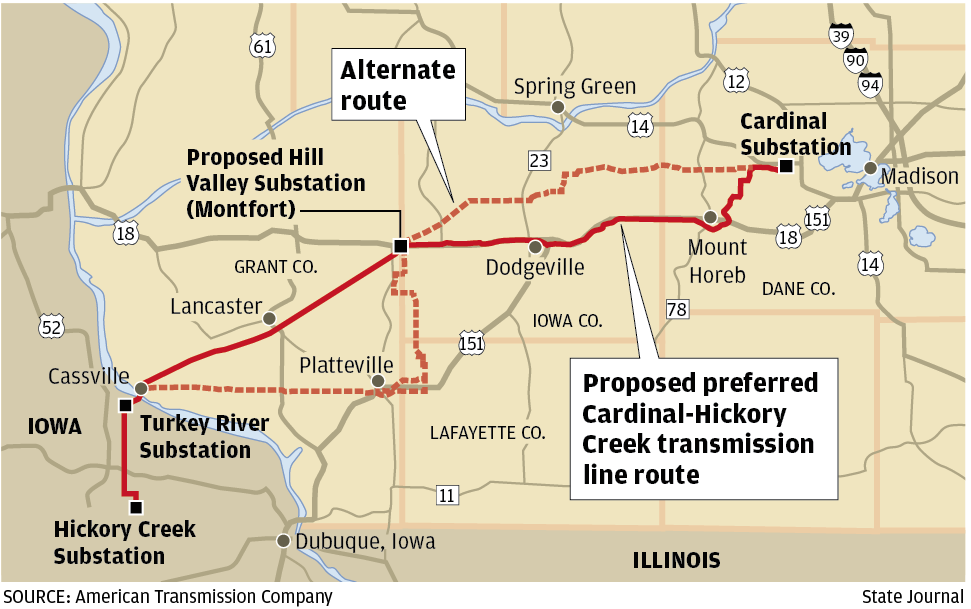 U.S. Sen. Tammy Baldwin has joined opponents of a proposed high-voltage power line in criticizing the federal government's environmental review of the $500 million project, known as Cardinal-Hickory Creek.
Baldwin, D-Madison, called on the Department of Agriculture's Rural Utilities Service to conduct "a meaningful analysis" of alternatives to the 345-kilovolt transmission line as well as other possible spots to cross the Mississippi River...
...more

Ken Notes: I see this becoming a political foot ball. I would like to see what would happen if the line followed the 151 corridor which is already there rather than cutting a swath out of the Driftless???? The Cassville to Monfort section is some of the most beautiful land in Wisconsin....
---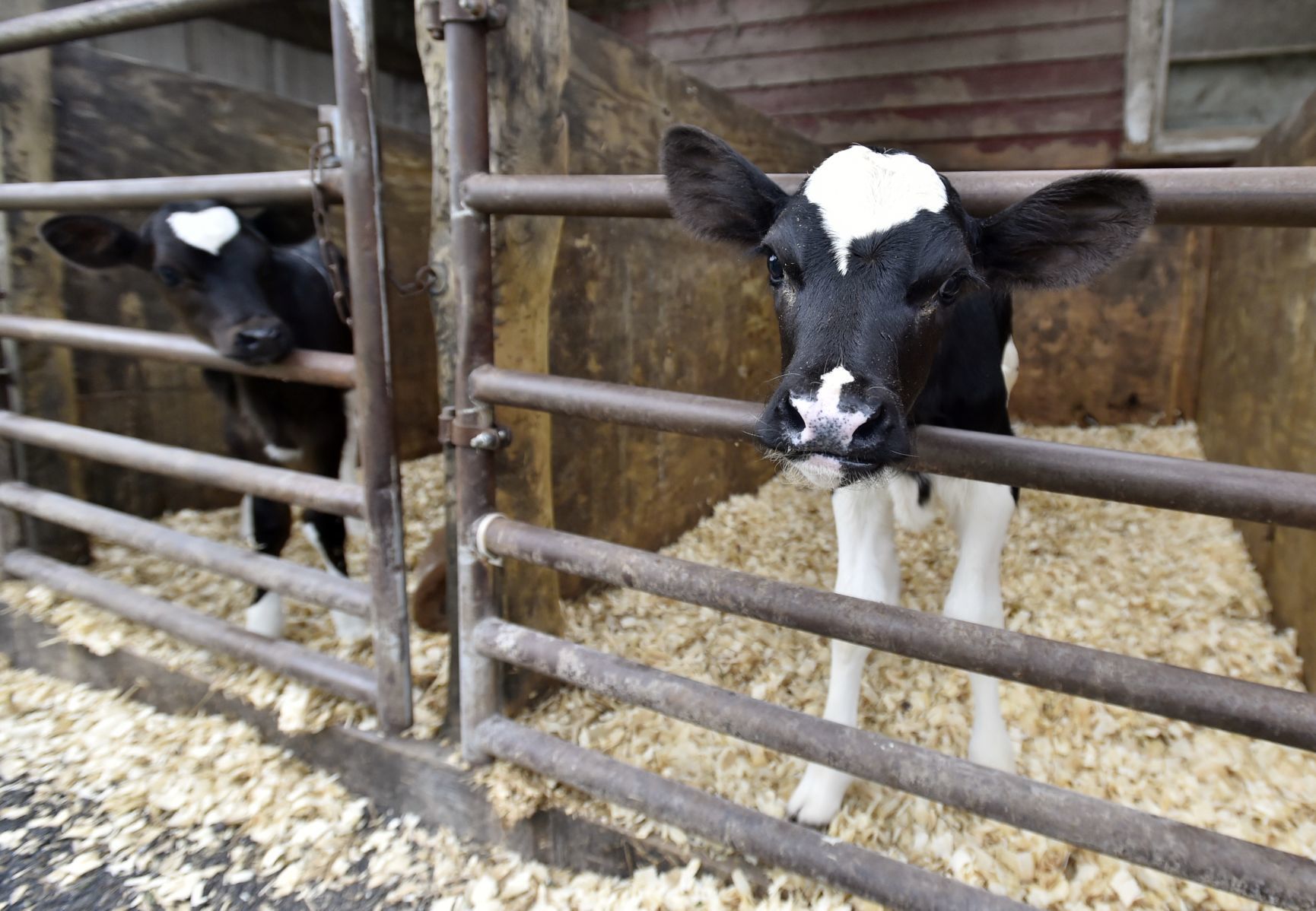 It's no secret that Wisconsin farmers are facing difficult challenges right now. Low commodity prices, trade uncertainty and rising costs for everything from seed to health insurance are combining to threaten the future vitality of our state's signature industry and one of the most important parts of our economy.
While much should be done to help boost our farmers and rural communities, an often overlooked component of a strong ag economy is investment in research. Our state's agricultural roots combined with our leading education institutions has allowed Wisconsin to become a global leader in agricultural research and science.
We are not just producing dairy, soybeans and corn — our institutions are studying and innovating to make the agriculture industry stronger and more technologically advanced for decades to come. From soil management to food access, our scientists are creating the cutting-edge future of agriculture....
...more
---
In November of 2018, Wisconsin saw a massive turnout in the midterm elections, resulting in the election of Democratic Governor Tony Evers over Republican incumbent Scott Walker in the gubernatorial race. With just over 1 percent of the vote, Evers' win was narrow. As he celebrated his victory, Evers promised Wisconsin residents "change is coming" — and change has certainly been seen in the field of environmental policy in just a few months since the election.
Wisconsin has historically been a key player in the the modern environmental movement. Beginning in the late 20th century, protection, appreciation and preservation of the environment became the focus of environmental policy. With the creation of the National Wilderness Preservation System in 1964 and the Wisconsin Environmental Policy Act in 1971, the importance of the environment has been a common theme of statewide policy-making, despite the frequent switch between liberal and conservative ideology in the Governor's office.

...more

Ken Notes: Why point fingers at the past when we have a Governor who wants to move us forward.
---
Miron specializes in providing innovative pre-construction, construction management, design-build, general construction and industrial services.
---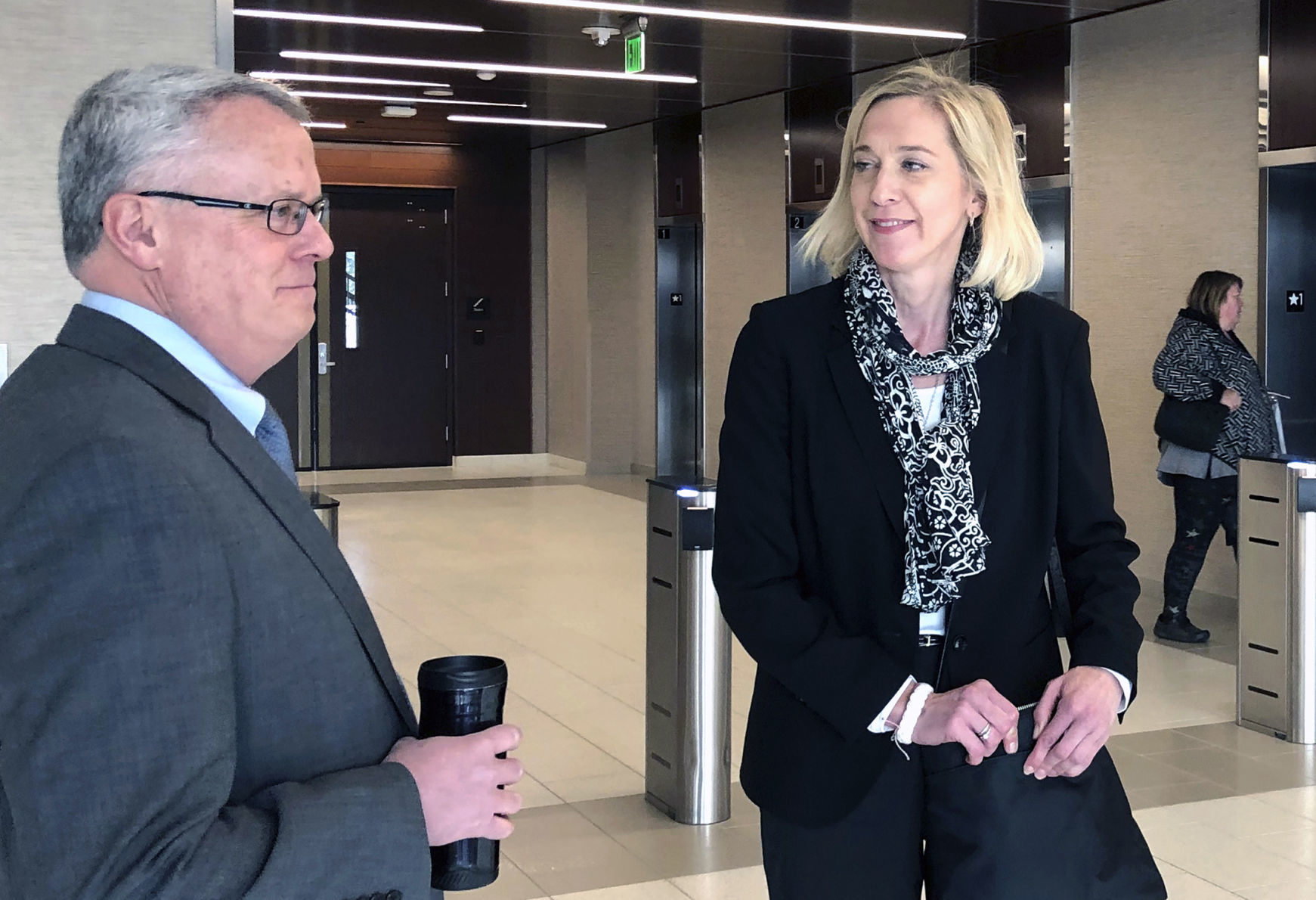 An ousted Wisconsin utility regulator is warning that her absence could leave the Public Service Commission deadlocked and stall key infrastructure projects.
Former Public Service Commissioner Ellen Nowak has been locked out of her job by Gov. Tony Evers' administration, which contends her appointment during a lame-duck session of the Legislature was nullified by a recent court ruling.
That leaves the PSC with just two acting members — appointed by governors of different parties — and a slate of major utility cases, including a natural gas connection to the Foxconn manufacturing campus that must be decided by the end of April.
...more

Ken Notes: The seat does need to be filled quickly and ideally by a nonpartisan....
---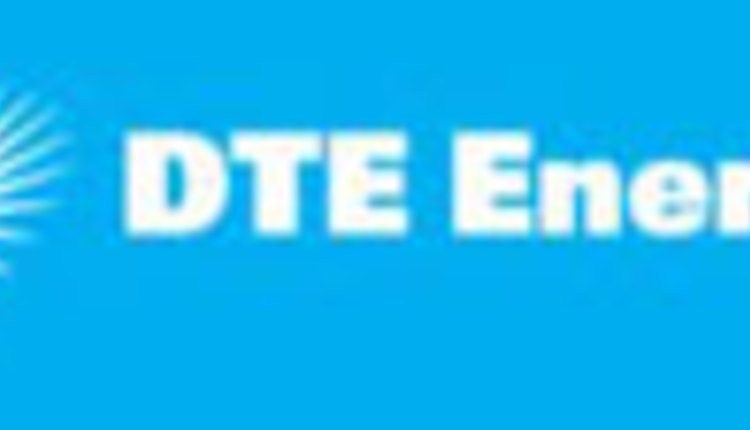 ...DTE has begun operations at its first dairy-based renewable natural gas (RNG) project in Wisconsin at Dairy Dreams, LLC, a farm in Casco. Manure generated by the cow herd at Dairy Dreams, LLC is collected in an anaerobic digester, where methane gas is generated and captured. This methane gas is then refined to meet pipeline-quality standards, then trucked to a DTE owned facility in Newton, WI, where it is injected into a natural gas transmission line, and then ultimately used as an alternative vehicle fuel...
...more

Ken Notes: Yea... Lets see some articles on this that are not just commercials for DTE...
---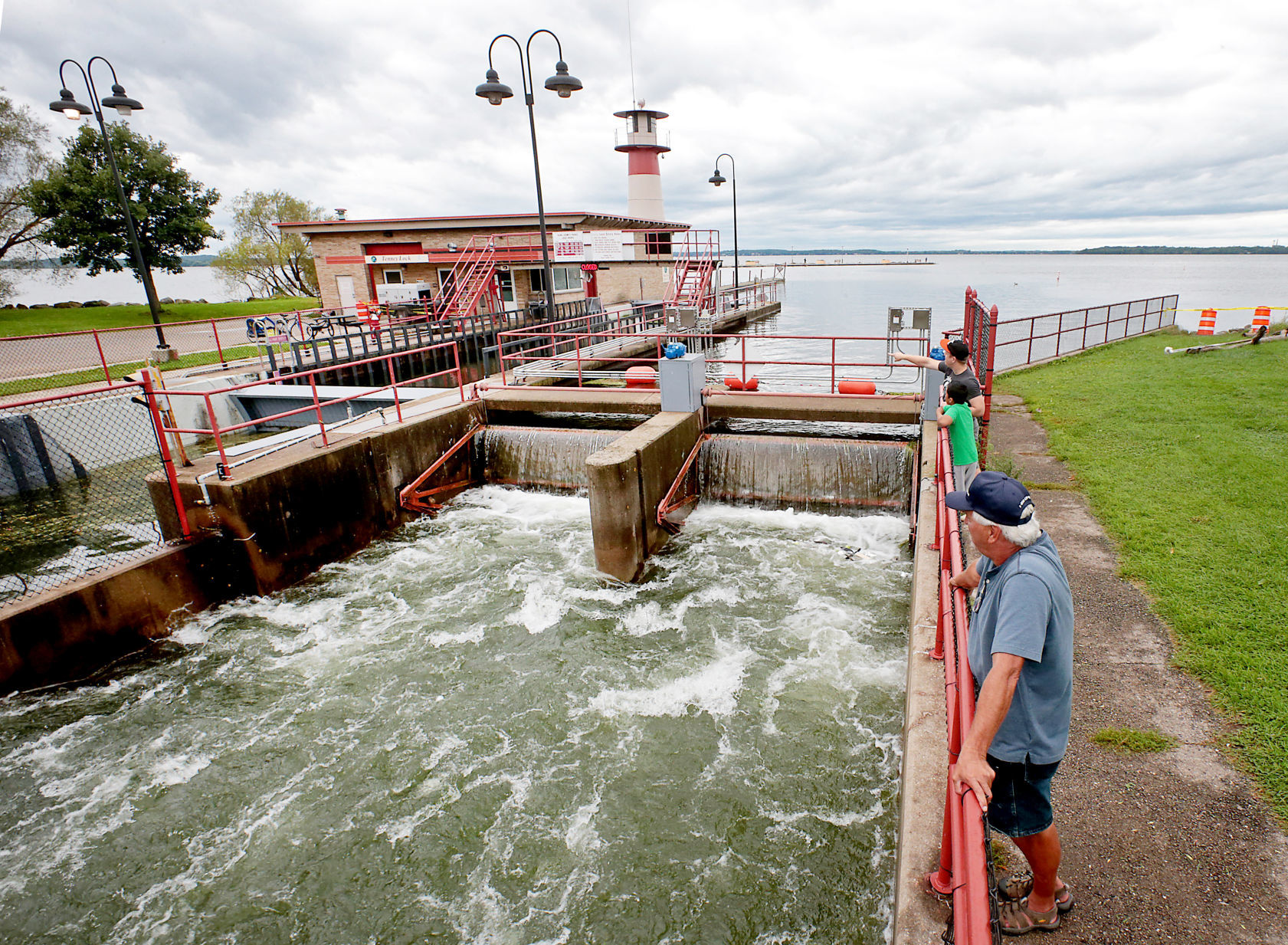 A local environmental advocacy group is calling for Dane County to lower the level of Lake Mendota by 2 feet to prevent future flooding after a County Board task force excluded the suggestion from its recommendations last month.
The Yahara Lake Level Task Force produced 46 recommendations to prevent future flooding along Lakes Mendota, Monona, Waubesa and Kegonsa and the Yahara River, including dredging the riverbed, removing aquatic plants to increase water flow and purchasing more land to manage stormwater. Land and Water Resources Department staff have said that increasing water flow is paramount to preventing the swells of water in the lakes....
...more

Ken Notes: What does the lake look like at this new level??? Boating - beaches - algae - odor - navigation - fishing - weeds... I remember a pond in central Wisconsin where DNR removed all the carp, after a year the weeds overtook the lake and it went from navigable to one you could not even canoe through. I am just suggesting caution here.
---
Last week at its Open Meeting, the Wisconsin Public Service Commission approved five interrelated cases that will lead to a five-fold expansion of solar energy in Wisconsin.
The PSC approved:
The Badger Hollow Solar Farm project in Iowa County, totaling 300 megawatts.


The Two Creeks Solar Project in Manitowoc County, totaling 150 megawatts.


Finally, the PSC approved an application from two Wisconsin utilities, Wisconsin Public Service based in Green Bay and Madison Gas & Electric, to acquire a total of 300 megawatts of this new solar capacity.

...more
---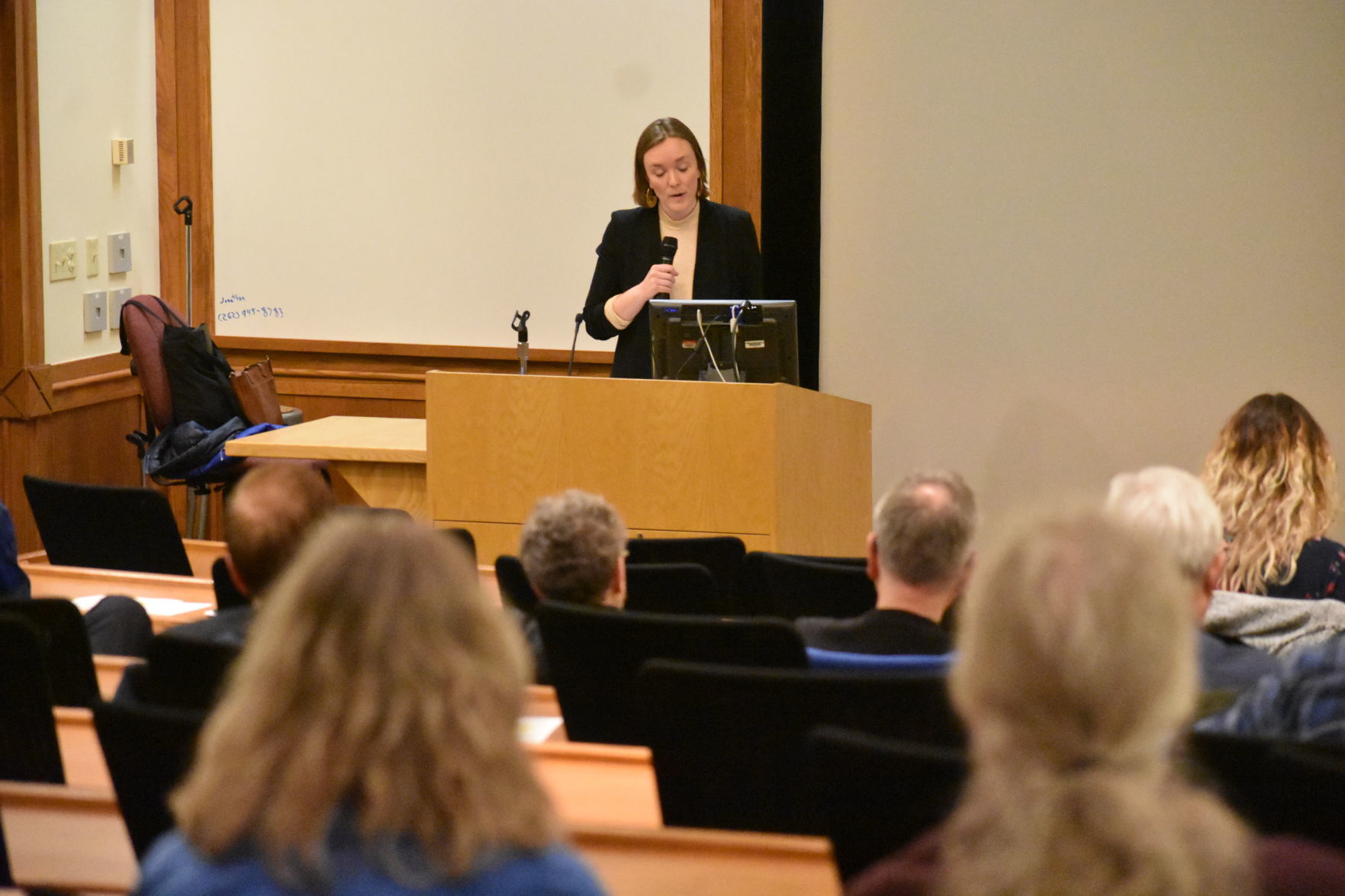 Mount Pleasant resident Bernadette Borcher tries to do something special on Earth Day. This year she'll reach out to her state representatives and try to gather more support for policy.
"I was in college when we had the first Earth Day," Borcher said. "(The environment) always was an interest, I try to do something every year on Earth Day."
Today is the 49th annual Earth Day commemoration, during which people celebrate the planet and its natural resources. But some are looking to local government to forward initiatives focused on clean energy and renewable resources...
...Neubauer said she remembers being frustrated that elected officials did not give climate change the attention she thought it deserved.
"We actually need a popular uprising of people who care about and are working on this issue," Neubauer said. "It's still not a priority to work on this at the state level."...
...more

Ken Notes: It is not a us vs. them it is a WE must solve this issue. We need to work together to create electric cars, renewable energy, greener buildings, cleaner manufacturing, reduce carbon emissions, and so much more. I have to remind everyone one more time if we are going to get there it is business that will build it, energy companies that will power it, and people who will fund it.
---
Bats are one of many mammals that will wake from hibernation in a few weeks.

At a seminar in Vilas County Saturday, people curious about the creature learned they sometimes need human help to survive. Afterward, they built bat roosts at the North Lakeland Discovery Center to give those animals a place to live.

Discovery Center Education Director Licia Johnson says not enough people are educated on how important bats are to the economy and environment.
"It saves the state of Wisconsin about $600 million a year in pesticide use, just on the fact that these bats are eating all these insects," said Johnson.

According to Johnson, bats face a number of threats. In fact, the most common bats in Wisconsin are considered threatened species.

In a state park near Madison, the bat population dropped from 200 to 20 in a recent survey...
...more

Ken Notes: We need to work together to find solutions for the decline in bat populations...
---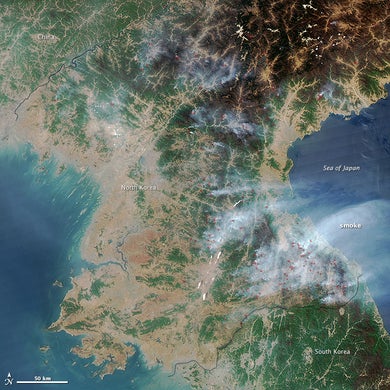 North Korea holds a Tree Planting Day every March. The question is whether it helps regreen a largely denuded nation whose people face food shortages, deadly natural disasters and bitterly cold winters...
...Even as new trees take root, subsistence logging and deforestation have an untold impact on the country's soil quality and its ability to feed its people....
...more

Ken Notes: Today is a great day to remind ourselves that iths is a global issue...
---
In March 2019, the National Wildlife Federation (NWF), a conservation organization working across the U.S., published a report called
New Research Findings Link Biofuel Mandate to Environmental Harm
. According to the report, the U.S. Renewable Fuel Standard (RFS) and its implementation are leading to environmental disaster which involves the destruction of the monarch butterfly habitat, climate change acceleration, and drainage of western aquifers, amongst other issues. The research referred to in the NWF report was prepared by the University of California-Davis, University of Wisconsin, and Kansas State University. Scientists at the aforementioned institutions have assessed the direct connection between the U.S. biofuels policy and specific economic and field-level environmental changes since RFS' inception ten years ago. The report summarizes some of these connections and outlines measures Congress and the Administration must take to prevent further damage...
...more

Ken Notes: Don`t shoot the messenger...
---
McMAHON provides full-service engineering and architectural services to public and private-sector clients. We are driven by a service-oriented philosophy to achieve client satisfaction on every project.
...more
---
State and federal lawmakers are pressing for standards to protect the public from PFAS contamination of groundwater.
State Republican lawmakers introduced a bill that would require the Wisconsin Department of Health Services to create statewide, health-based groundwater quality standards for PFOA and PFOS. The two contaminants are the most studied perfluorochemicals that have been known to be hazardous and associated with cancer, thyroid disorders and developmental issues.
The agency has already been working with the state Department of Natural Resources on developing standards.
...more
---
From February through June, we will be highlighting the ways that UW–Madison changes lives for the better throughout the state of Wisconsin. April's theme is Working for Rural Wisconsin. Watch for more at #UWChangesLives on social media. And here's how you can help.
On Honey Creek Farm in Green Lake County, there is a roughly eight-acre patch of wooded land in addition to the open pasture. Farmer Jim Quick raises grass-fed beef and is looking into a way to let his livestock graze the wooded part of his land while also revitalizing the woods...
...more

Ken Notes: What a GREAT project. The UW should become an increasingly larger part of building a better Wisconsin. I would suggest one class for all students on economics and business so that there is a cost benefit analysis in these ideas. Regarding this specific idea, there are thousands of public acres that would benefit from some strategic "grazing". I know a few goat farmers that actually rent out there herds...
---
The Wisconsin Supreme Court is stepping into an environmental battle over whether one of Kewaunee County`s largest dairy farms should be able to expand.
The state`s highest court is taking up the case involving Kinnard Farms at the request of the state`s 2nd District Court of Appeals, which declined to hear the case because any ruling would have statewide implications.
At issue is legislation approved during Gov. Scott Walker's administration that effectively curtails the state Department of Natural Resources' authority to limit Kinnard's herd size or require the farm to monitor groundwater as part of state permitting.
...more

Ken Notes: We soooooooo need CAFO regulations and NEW legislation.....
---
Company Continues to Further Diversify Clean Energy Portfolio Through `All of the Above` Approach
RACINE, Wis., April 1, 2019 /PRNewswire/ -- SC Johnson today is announcing its intention to use geothermal energy to power its Racine headquarters, a move that will greatly reduce the company`s environmental footprint and positions the company as a leader in the private sector in the transition to cleaner, renewable energy sources.
SC Johnson plans to install a GeoExchange system at its iconic Frank Lloyd Wright-designed campus to provide sustainable heating and cooling throughout the facilities, using the constant temperature of the Earth. The project – which is pending city and state approvals – is expected to reduce energy usage by an estimated 42 percent. There is a 40 percent reduction made up of decreasing consumption from the implementation of a GeoExchange system, including transforming the current boiler facility to a new energy efficient thermal plant, and an additional 2 percent reduction by utilizing PV for renewable energy. Combined with other sustainable projects, the facility will save another 15 to 20 percent in energy usage, resulting in a total facility-wide reduction of 57 to 62 percent of the current energy load..
...more
---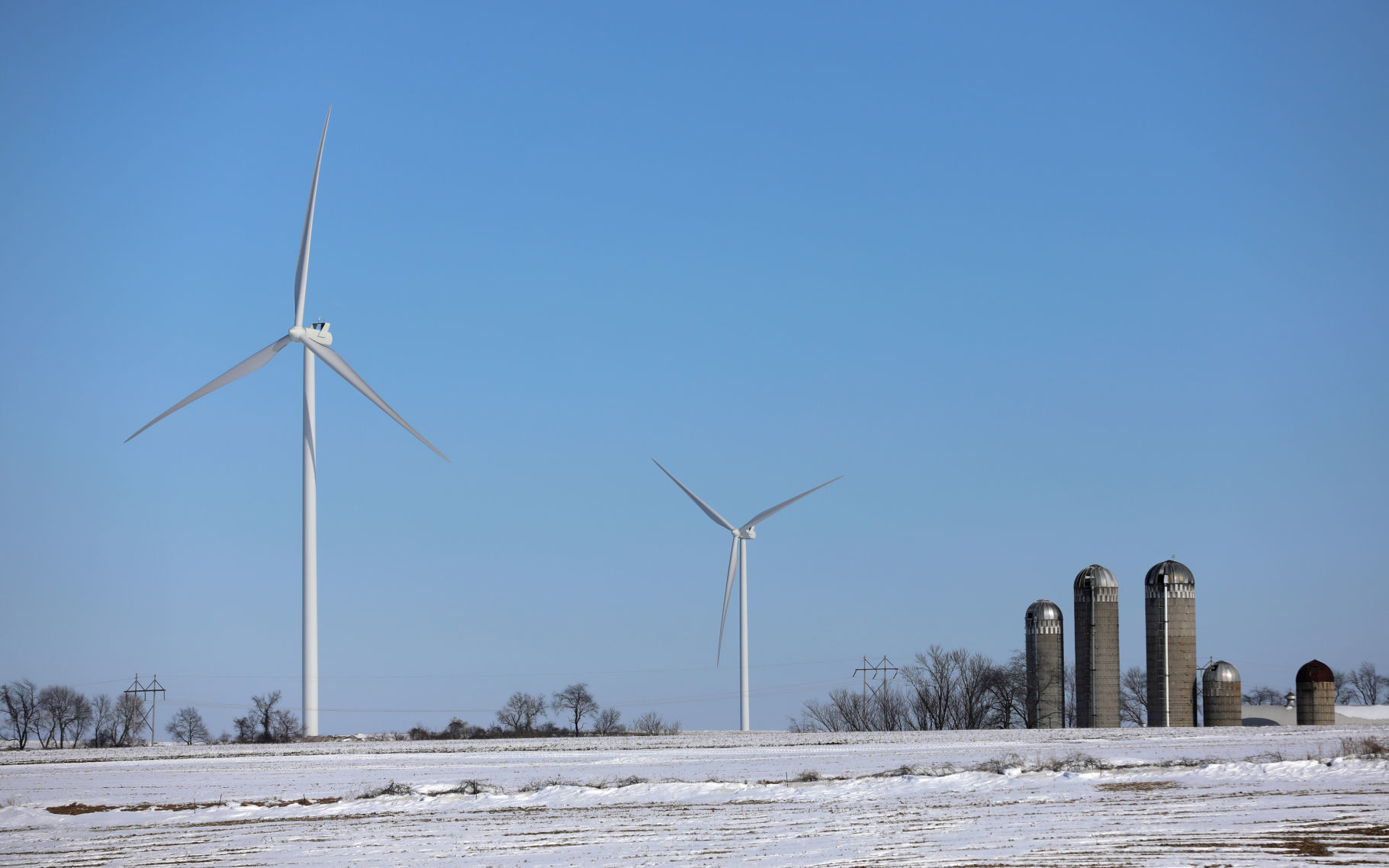 Cindy Blanc, 57, and her 61-year-old husband, Peter Minucci, are freelance musicians who moved to 5 acres in the countryside in south central Wisconsin for the scenic views and serenity.

Blanc leans against the inside of the glass door to her expansive backyard.

"When you look out here, you see pond and prairie and woods and tracks of animals all around. We have so many birds, and we have owls," she said...

...more

Ken Notes: This is tough like the newly approved solar farms land is our last resource. What ever happened to the mag-Lev ystem that would use wind in a far more concentrated foot print??
---
MADISON – The state`s top environmental official pledged Tuesday that the Department of Natural Resources will play a more aggressive role in water quality issues, echoing calls by Democratic Gov. Tony Evers that more needs to be done to ensure Wisconsin residents have access to clean drinking water.

DNR Secretary Preston Cole said clean water was the agency`s top issue, followed by chronic wasting disease in the state`s deer population....

...more
---
Thousands of residents in Minnesota, Wisconsin and Iowa woke up without power as a storm took down power poles and lines. Energy providers are working to restore power.
...more

Ken Notes: I was pleased to see MG&E and WPS were involved in the new solar farms, because I worry that when it is 40 below with 50 mph winds there is someone available to repair the downed power lines.
---
WGBA has combined forces with the U.S. Green Building Council (USGBC) and together we will pilot a new model for USGBC chapters and local market engagement...
...more
---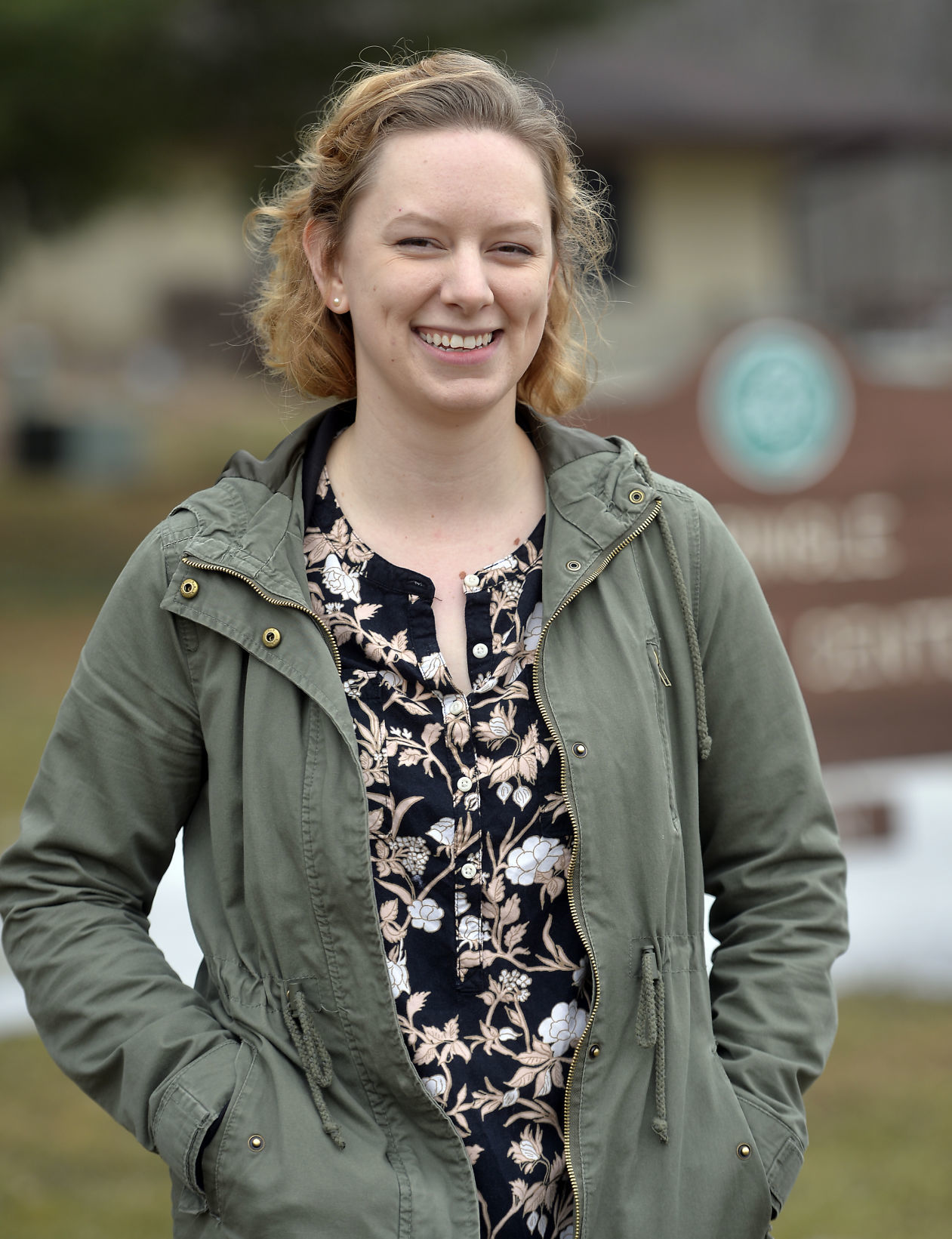 Pringle Nature Center in Bristol has a new naturalist who is excited to advance the mission of providing a place for people of all ages to experience nature, learn about the environment and become better stewards through conservation efforts.
Liz Alvey, 29, who started March 12, said she hopes to increase the number of visitors and expand programming to underserved age groups at Pringle, located within the 197-acre Bristol Woods County Park....
...more

Ken Notes: We do not talk about or promote our nature preserves and conservancies enough. Welcome Liz...
---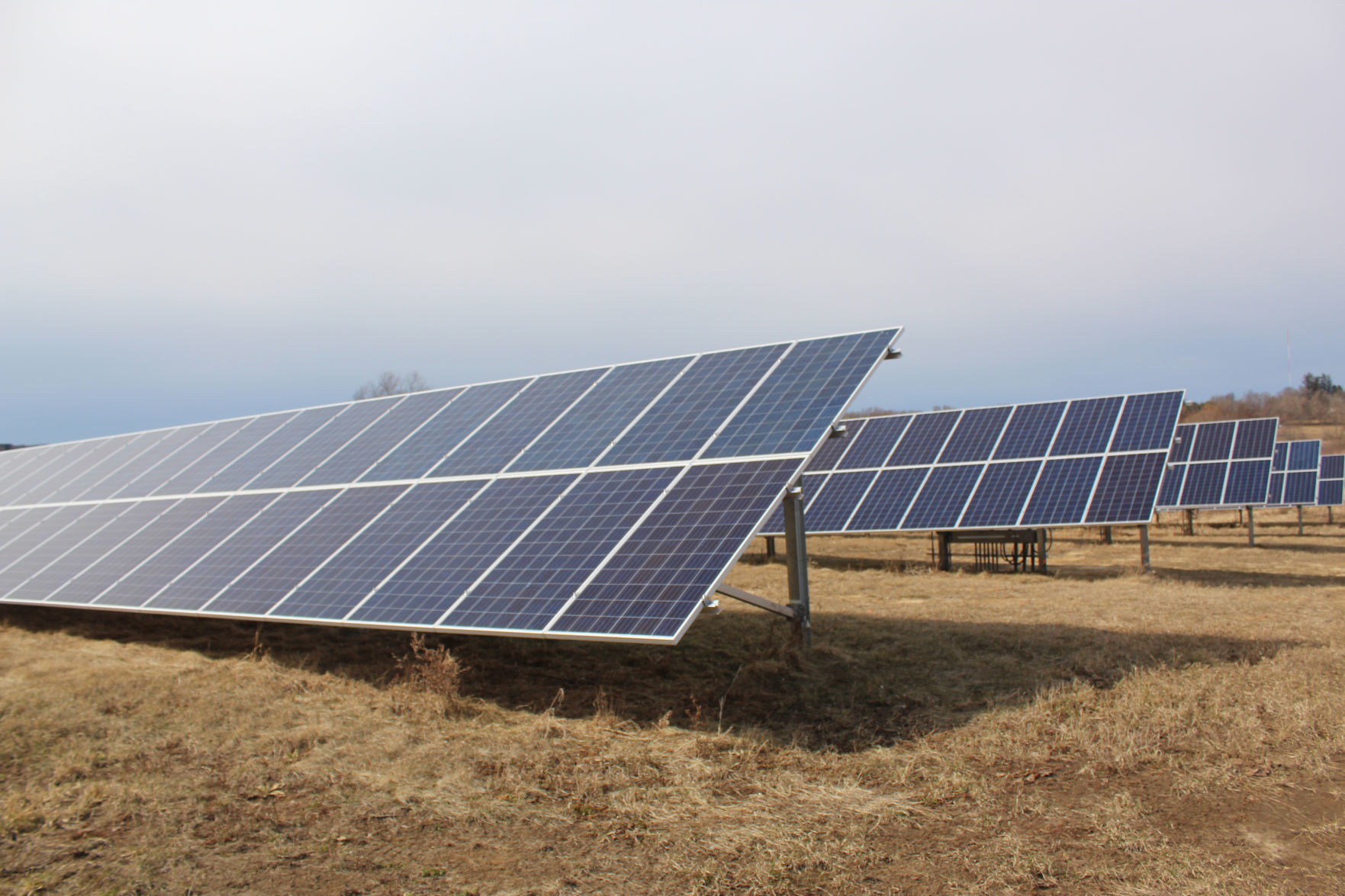 Tyler Huebner grew up in Iowa. While attending an event in middle school, he saw two wind turbines helping power a building.
"That was kind of the first time I had ever thought about wind energy," Huebner said. "I thought it was kind of cool."
Huebner went on to earn two engineering degrees. A Bachelor's in electrical engineering from the University of Iowa and a graduate degree in civil and environmental engineering from Stanford University...
...more

Ken Notes: Good read!
---
Milwaukee-based WEC Energy Group has shut down its Presque Isle coal-fired power plant in Michigan`s Upper Peninsula and is replacing the electric generation site with two natural gas-fired power plants, the utility holding company said.
The plant closure in Marquette, on the shore of Lake Superior, is the latest effort by the company to transition from coal to natural gas, wind and solar power and is part of WEC Energy`s larger strategy to reform its electrical generation to balance dependability and customer cost with environmental care.
By 2050, the company aims to slash carbon releases by 80% from its 2005 levels.
...more
---
An April ritual took place Monday evening in every Wisconsin county: the Conservation Congress held its annual spring meeting.
The hearings are a chance for the public to give input on the Wisconsin Department of Natural Resources (DNR) proposed rule changes and advisory questions related to fish and wildlife management in the state. And Conservation Congress advocates think more people should care about the process...
...more
---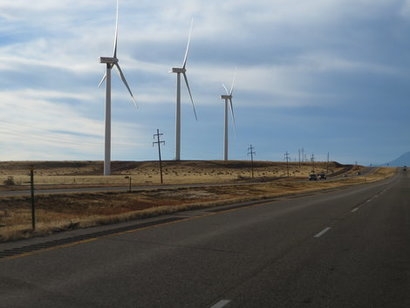 New employment data from Clean Energy Trust and E2 shows the US Midwest is continuing its steady rise as a hub for clean energy jobs and the policies necessary to spur related economic growth.
The fourth annual Clean Jobs Midwest report from Clean Energy Trust (CET) and E2 (Environmental Entrepreneurs) examines how electric vehicles (EVs) and energy efficiency are fueling the clean energy economies of 12 Midwest states Illinois, Iowa, Indiana, Kansas, Michigan, Minnesota, Missouri, North Dakota, Nebraska, Ohio, South Dakota and Wisconsin)...
...more
---
Every year around Earth Day, I'm reminded of papers I graded in an environmental sociology class. The assignment was to assess your values, explain how you thought you would live as an adult (about 20 years in the future), and then complete an online calculator to find out: If everyone in the world lived like you, how many planets would we need?...
...more

Ken Notes: I really enjoyed this one...
---
Volkswagen believes the future is electric and it's in a hurry to get there. Perhaps that seems disingenuous for a company that lied and cheated its way to the top of the auto industry by foisting off defective diesel-powered cars on an unsuspecting public for almost a decade, but compared to its peers — General Motors, Ford, Chrysler, Toyota, Honda, Mercedes, BMW, and others — who are slow-walking their way toward an electric car tomorrow, Volkswagen is rushing to embrace the electric car revolution...
...more

Ken Notes: Great read!!!
---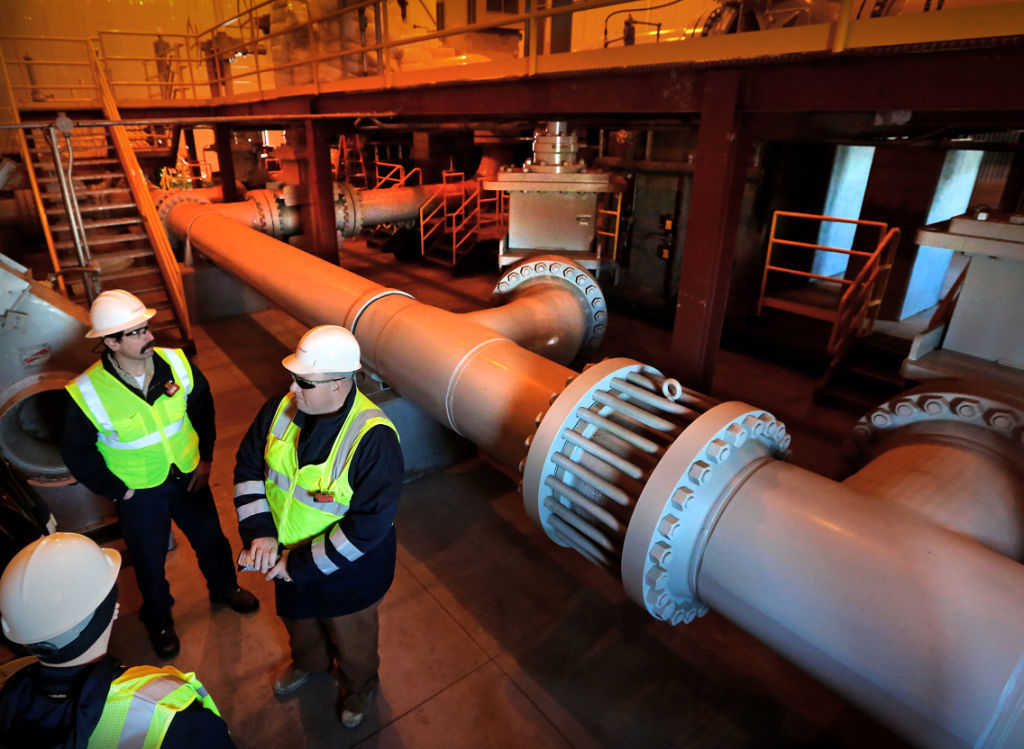 The Wisconsin Supreme Court heard arguments Tuesday about whether Dane County can require special insurance to allow a Canadian pipeline company to triple the flow of crude oil across Wisconsin.
In 2017, Enbridge Energy completed a $1.5 billion upgrade to triple the capacity of its Line 61. As part of the project, the company needed a conditional use permit to build a pumping station, which Dane County granted on the condition that Enbridge carry extra spill insurance...
...more

Ken Notes: If the pipelines are as safe as suggested wouldn`t the additional insurance be negligible???
---
Our commitment to preserving the quality of our environment is not just a program at Dairyland. It reflects a deeply held view that good environmental practices reflect sound operations and contribute to the overall economic and social health of the communities we serve.
...more
---
MADISON, Wis. — Wisconsin added nearly 1,800 new clean energy jobs last year despite a slowing of jobs growth in the industry nationwide, according to a new report.
National advocacy groups Environmental Entrepreneurs and Clean Energy Trust have released a study that found Wisconsin jobs in the clean energy industry grew by 2.4% last year, compared to 2017.
Energy efficiency and renewable energy generation sectors saw the most growth in the state in 2018, Wisconsin Public Radio reported...
See Also:
...more

Ken Notes: We were slow on the uptake which may oddly enough place us on the right side of the curve development wise. We now need policy (NOT MANDATES) that move us forward.
---
The Shanghai auto show held this year gives emphasis to the global trend of making electric cars. Chinese drivers are inclined to purchasing the cars because of the government subsidies for electric vehicles which promotes sales.
Recently, China`s government officials advocated building more electric cars as they impose sales targets for energy-efficient cars. Data showed that the government`s call added financial pressure on some companies due to a significant sales slump. However, it was shown that the sales of pure-electric and hybrid sedans and SUVs increased 60 percent last year to 1.3 million. The sales are half the total sales globally. The global auto sales fell 4.1 percent to 23.7 million...
...more

Ken Notes: I promise that when China starts to export electric cars we will be amazed at what they have to offer. The Chinese have literally skipped an entire generation of technology to enter the auto business at a point of entirely new technology.
---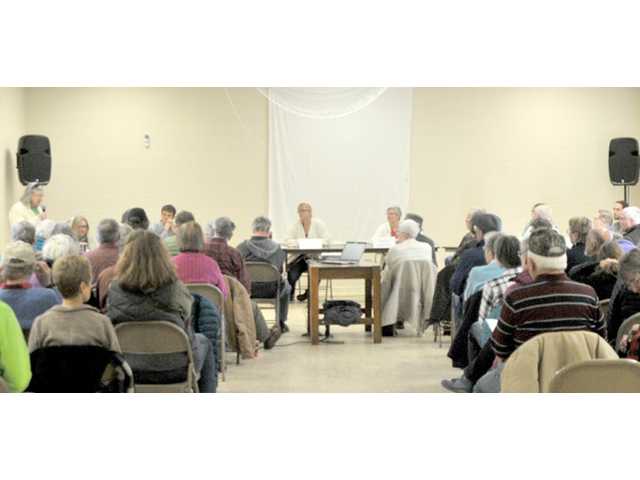 RICHLAND CENTER - With water quality an increasingly top-of-mind topic for citizens in Wisconsin, a 'Richland Water Quality Forum' event drew more than 50 participants to the Lighthouse Chapel in Richland Center on Saturday, March 16. Presenters at the forum included Norlene Emerson, Professor of Geology at UW-Platteville-Richland; Scott Laeser, organic farmer and Water Program Director from Clean Wisconsin; and Melissa Luck, Richland County Board of Supervisors and member of the Richland County Land and Water Committee (RCLWC).
Additional panelists included Connie Champnoise of the Richland Stewardship Project; Kriss Marion of the Lafayette County Board and Land and Water Committee; and Forest Jahnke of the Crawford Stewardship Project.
...more
---
Two of Wisconsin's most polluted sites on the Great Lakes are marking cleanup milestones, after the state Department of Natural Resources declared both waterways to be no longer impaired.
The Lower Menominee River and the St. Louis River are among five areas in the state designated as Areas of Concern and featured on a list of most contaminated sites on the Great Lakes. The department removed impairment designations for the two rivers in February, Wisconsin Public Radio reported...
See also:

...more
---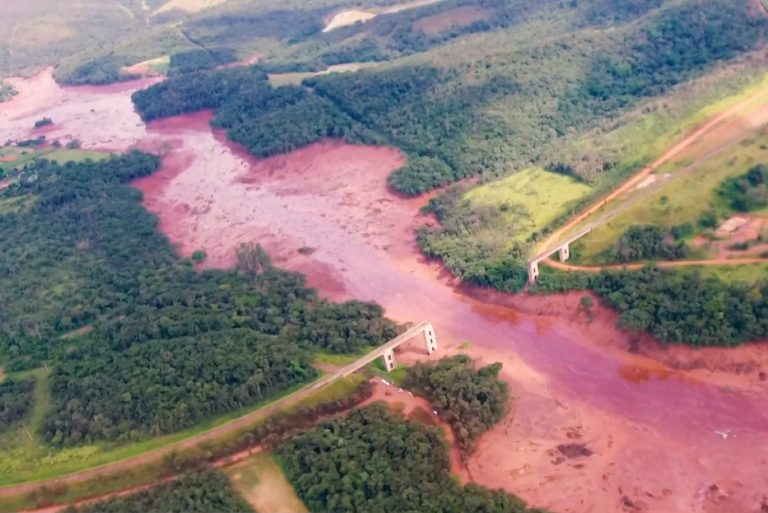 On January 25, 2019, a 28-story high tailings dam in Brumadinho, in southeastern Brazil failed, releasing almost 3 billion gallons of sludgy mine waste. The spill flooded nearby homes, submerging cars and buses under a river of reddish-brown sludge. The death toll so far has risen to 228 with an estimated 49 people still missing and presumed dead. This is Brazil's deadliest-ever mining accident.
The same design for storing mine waste, known as the upstream dam construction method, is now being proposed for a large open pit metallic sulfide mine and tailings dam next to the Menominee River on the Wisconsin-Michigan border. While Brazil's mining agency has already banned this design from further use, Michigan regulators are poised to approve this design and risk a catastrophic dam failure that could send toxic wastes into Lake Michigan and threaten drinking water for millions in the Upper Midwest. A coalition of concerned citizens, environmental groups and the Menominee Indian Tribe of Wisconsin is determined to prevent this from happening...
...more

Ken Notes: Even as a pro business guy, I find if very hard to support a new mine on the WI-MI border. current techniques scar the land create hazardous waste and curtail the development of new products and solutions.
---
Door and Kewaunee counties will likely be getting more of their electricity from green energy sources. According to the research group Carbon Tracker about 42-percent of the world`s coal-fired power plants are running at a loss. Within the next decade it will be more cost effective to build solar and wind power plants. Wisconsin Public Service is already looking to build solar power farms in Iowa County and in Two Creeks in Manitowoc County. WPS Communications Specialist Matt Cullen say technological improvements are already making renewable energy more affordable...
...more
---

The WI Sustainable Business Council is a network of Wisconsin businesses and organizations that are interested in, or actively responding to, the challenge of sustainability.
---
WISCONSIN RAPIDS — Clean Green Action is hosting a Climate Change Forum April 30 in the McMillan Memorial Library Fine Arts Center. The forum will begin at 6 p.m. with a presentation by Professor Emeritus Alan Haney on the most recent report from the Intergovernmental Panel on Climate Change (IPCC).
...more
---
Acting Assistant to the Secretary for Rural Development Joel Baxley Monday announced the
USDA is investing $485 million to upgrade rural electric systems and reduce energy costs
. The funding includes nearly $7.1 million for smart grid technologies that improve system operations and monitor grid security.
"Under the leadership of Agriculture Secretary Perdue, USDA is a proud partner to utilities and cooperatives delivering reliable, affordable power to rural communities," Baxley said. "These loans will enhance rural economic development and help improve the quality of life for people who live and work in rural America."
USDA is providing financing through the Electric Loan Program to improve rural electric infrastructure in Georgia, Illinois, Iowa, Michigan, Minnesota, Mississippi, Missouri, New Mexico, North Carolina, North Dakota, South Dakota, Texas and Wisconsin. These investments will help build or improve 2,635 miles of line....
...more
---
GREEN BAY, Wis., March 28, 2019 /PRNewswire/ -- Wisconsin Public Service (WPS) filed proposals with the Public Service Commission of Wisconsin (PSCW) today for regulatory reviews that will set customer rates for electricity and natural gas for the years 2020 and 2021.
The proposal includes investments in two solar facilities, Badger Hollow and Two Creeks that will create 200 megawatts of clean energy. It also includes the ongoing modernizing of its electric distribution system by burying or upgrading 2,000 miles of electric distribution lines. Those upgrades reduce outages and bolster reliability when storms strike.
...more
---
Links we like supporting Wisconsin`s Environment and Business. More will follow each week...
...more
Ken Notes: Share this and if you want to be included:
Call us - 608.334.2174 or Editor [at] WDNGreen.com....
---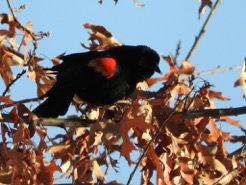 When springtime starts with persistent ice, gray skies and tepid weather, it's hard to get excited about the season. So I did what a lot of folks do: I went south. The drive down to Stevens Point, Wisconsin, was like traveling into the future. Bare fields stretched out languidly in the sunshine, migrating ducks paddles on puddles and snow had retreated into the shadows. Back home, snow and ice still covered most surfaces and just a few new birds had arrived...
...more

Ken Notes: You know you are really up north when Stevens Point is "down south". When I bike the trails, the Red-winged blackbirds become the enemy of course they do increase my helmet use...
---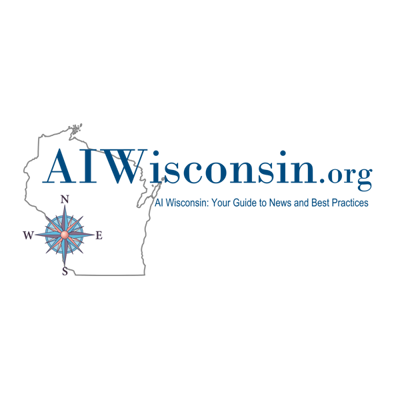 Ten thousand of environmentally minded business professionals, 500+ News outlets and reporters, and even a treehugger or two now read WDNGreen each week. Thank you!
Please
share WDNGreen with a friend
...
WDNGreen Network of Links
... or
Search WDNGreen
...
Ken Harwood
Advocating for Wisconsin
Editor [at] KenHarwood.com
608.334.2174
...more
---
We try to include links to help you consider your GREEN economic development options in Wisconsin. Businesses feel free to send us your information here.
...more
Ken Notes: Feel free to include this link and logo on your website. Our Tools and Resources are always a
click
away. Also a new easy to use address:
www.WDNGreen.com/tools/
---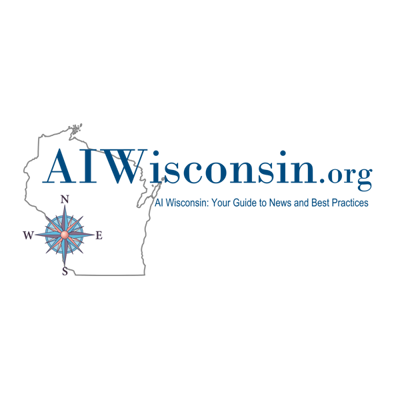 An agenda for the new administration...
An overriding principal - Restore Wisconsin to the bipartisan national environmental leadership it once enjoyed...
Building and Design

Work with developers, architects, communities, and business to ensure the highest and most cost effective Green building practices are used in new development.

Expedite projects who guarantee the best environmental practices and make sure the systems are in place to ensure this. Trust but Verify.
Avoid costly mandates and restrictions that will move businesses to other states or regions.

Mining

Explore the restoration of the sulfide mining moratorium or...

Work with counties to create and enforce new mining regulations, restrictions and enforcement.

Delay approval of any new mines until counties have their regulation policies in place.
Restore DNR environmental staff and expertise to levels that can review any requests in a timely manner.
Require a site reclamation fund be established from the onset of any approved project with a plan in place for complete site reclamation.
Allow municipalities to enact special utilities in lieu of or in addition to regular taxes for issues like impact on roads, utilities, infrastructure, and public safety.


Renewable Energy and Fuels

Work with the utilities, business and communities to encourage the use of renewables, reduced carbon output, and better reporting and measurement.
Establish a PSC willing to work with business and power companies while progressing to a lower carbon renewable future.

Do not impose legislative mandates on renewables but rather incentivize use of new technologies while maintaining an open dialogue among all parties involved.


Our Watersheds and the Great Lakes

Become a strong partner in Great Lakes–St. Lawrence River Basin Water Resources Compact.
If water is removed from the watershed, require that it be returned cleaner that it was taken. Again make sure DNR has the resources to monitor and ensure this policy.


Land Use and Transmission / Pipe Lines

Require the need and or profit for new systems to Wisconsin citizens. If a system like tar sand or electricity is for other states or regions, require that the land uses benefits all citizens in our state in lower utility costs, additions public facilities and reduced air and water pollution.
Require that any new system create an environmental offset equal to or greater than the land they take. This can be done in two ways: One additional Parks, Public Lands, Trails, Access to Waterways, Etc. OR Two reduced carbon emissions through the elimination or older less efficient production facilities or the conversion to renewable or exponentially lower emission fuels.


CAFO`s and Agricultural Issues

Address and regulate CAFO`s like the "cities" that they are.

Develop regulations and controls to address the scale of effluent that these facilities produce.
Consider using CAFO`s as a model for new waste treatment like digestion and pasteurization.

Preserve the small farm in Wisconsin by encouraging sound environmental practices in a cost effective way.

Work with all farms, businesses, and communities to improve watersheds, runoff and source point pollution focusing on results rather that penalties or mandates.


Transit and Mass Transit

Improve our transit and shipping corridors like rail and interstate access to encourage Wisconsin to become an efficient distribution hub for the Midwest.
Encourage communities to adopt new and more efficient mass transit systems.
Encourage the use of more efficient buses, trucks and vehicles in the state.


ECO Tourism

Explore ECO Tourism as an option to preserve our vast agricultural heritage and natural waterways and woodlands.
Allow ECO TIF financing to pair tourism development with land and watershed preservation.

...more

Ken Notes: Just a few ideas, please feel free to pick and choose then share with those on both sides of the isle that will be making decisions.

We now have an opportunity to grab the pendulum in the middle and make a real long term difference in how we manage our resources and what kind of Wisconsin we leave to our grandchildren!

These are personal viewpoints shaped by your feedback. They are not the positions of my sponsors or partners.
---
Coverage of local and national eco news for commercial development, home, transportation, food and community. We search for environmentally friendly news that makes economic sense for Wisconsin.
ONLINE HERE
. Please share with a friend. To receive WDNews GREEN on Monday of each week as an email you must subscribe -
secure link to subscribe is here
.
Want to comment, or have an idea:
Ideas[at]WisconsinDevelopment.com
We may now need to build a coalition that is willing to lobby from a "greener" yet pro business perspective. Lots of HUGE issues: Sand Mining, CNG, LEED Alternatives, Focus On Energy, LED Lighting R&D, Cleaner Power Generation, Recycling, Power Lines, Electric Cars, Wind, Solar, Bio Fuels, Digestors, Green AG, Business Incentives...And of course the Greenest and Happiest of Holidays to you!
Please consider sponsoring WDNGreen!
WDNews GREEN will be emailed on Mondays, included in WDNews on Thursdays, and online all the time at: WDNGreen.com Each week we will find 10 to 20 articles from Wisconsin and across the Nation dealing with environmental issues. Our goal is to promote environmental excellence from a sound business perspective.
Our resource guide at the bottom of this publication will continue to grow, and you may add links, suggest articles, include your press releases, or comment by
eMailing Me
. As always thanks for reading, and if you would like to sponsor or get involved call 608.334.2174...
...more
Ken Notes: Please forward this to friends and colleagues who have an interest in our economy and environment.
You may eMail Me Here
.
Start Week: 13 - Query String:SELECT * FROM wdngreen WHERE `issue` > 13 and volume = 7 OR `issue` > 90 ORDER BY sortorder