---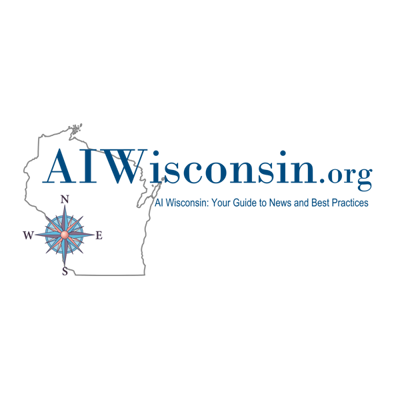 Ten thousand of environmentally minded business professionals, 500+ News outlets and reporters, and even a treehugger or two now read WDNGreen each week. Thank you!
Please
share WDNGreen with a friend
...
WDNGreen Network of Links
... or
Search WDNGreen
...
Ken Harwood
Advocating for Wisconsin
Editor [at] KenHarwood.com
608.334.2174
...more
---
Manitowoc`s Orion Energy Systems, Inc., was one of nine Wisconsin companies honored Aug. 17 with a Business Friend of the Environment Award for leadership in sustainability, environmental innovation and environmental stewardship by Wisconsin Manufacturers & Commerce.
Orion was honored in the Environmental Innovation category, along with Beloit companies Frito-Lay and Regal Beloit Corporation.
Other winners included the following:
Environmental Sustainability category: Nelson and Pade, Inc., of Montello; Masters Gallery Foods, Inc., of Plymouth; and UPS of Elm Grove.
Environmental Stewardship category: T.Wall Enterprises of Middleton; American Transmission Company of Waukesha; and Alliant Energy of Madison...
...more
---
GOP Bills Would Require Approval Of Conditional Use Permits Despite Public Opinion
Local governments would have less discretion to deny permits for things like frac sand mines under legislation being marketed as a "homeowner bill of rights."
Matching bills introduced by state Sen. Tom Tiffany, R-Hazelhurst, and state Rep. Adam Jarchow, R-Balsam Lake, would change how local officials issue conditional use permits. The permits are a tool used by local governments to regulate things like large-scale farms or industrial sand mines. They work by setting a list of conditions a developer must meet before a permit is approved.
But local officials have the final say and, under current law, can deny a permit even if conditions are met...
...more

Ken Notes: I did predict this. There is money in sand and money talks in Madison. Local governments will need to be more creative in regulating the industries they see as harmful to there communities. You will see CAFO`s next on this list.
---
SunPeak is a turnkey developer of commercial solar PV electricity systems based in Madison, Wisconsin. Businesses can be assured their turnkey project will be professionally handled from initial feasibility study to final commissioning. Projects typically range from 100 kW to 5 MW (hundreds to thousands of solar panels) and offer significant cost savings relative to conventional utility electric rates.
---
The president of the Wisconsin Farmers Union said the state`s farmers could use more help at the state and federal levels when it comes to two controversial issues — concentrated animal feeding operations (CAFOs) and permitting of immigrant farm workers.

The Wisconsin Department of Natural Resources has been accused of both under-regulating and over-regulating CAFOs, farms that have more than 1,000 animals.

Wisconsin Farmers Union President and organic dairy farmer Darin Von Ruden, of Westby, argues a lack of funding has prevented the DNR from protecting the state`s environment.
"They (the DNR) are responsible for safe drinking water and the health of every citizen of the state of Wisconsin," Von Ruden said. "The issue over the years has become less and less funding for the DNR, so they have less and less people to actually go out and do the background checks and make sure that these operations have the management capacity to make sure that they don`t have issues." ...

...more

Ken Notes: We need to be very careful of both what we ask for and who we ask. CAFO`s and foreign workers are chips in the legislative agenda. We may get even more hands off on CAFO`s and more deportation of the workers we need to keep our farms running. It would be great to assume the legislature would examine the issues and make good decisions, alas that is not the trend...
---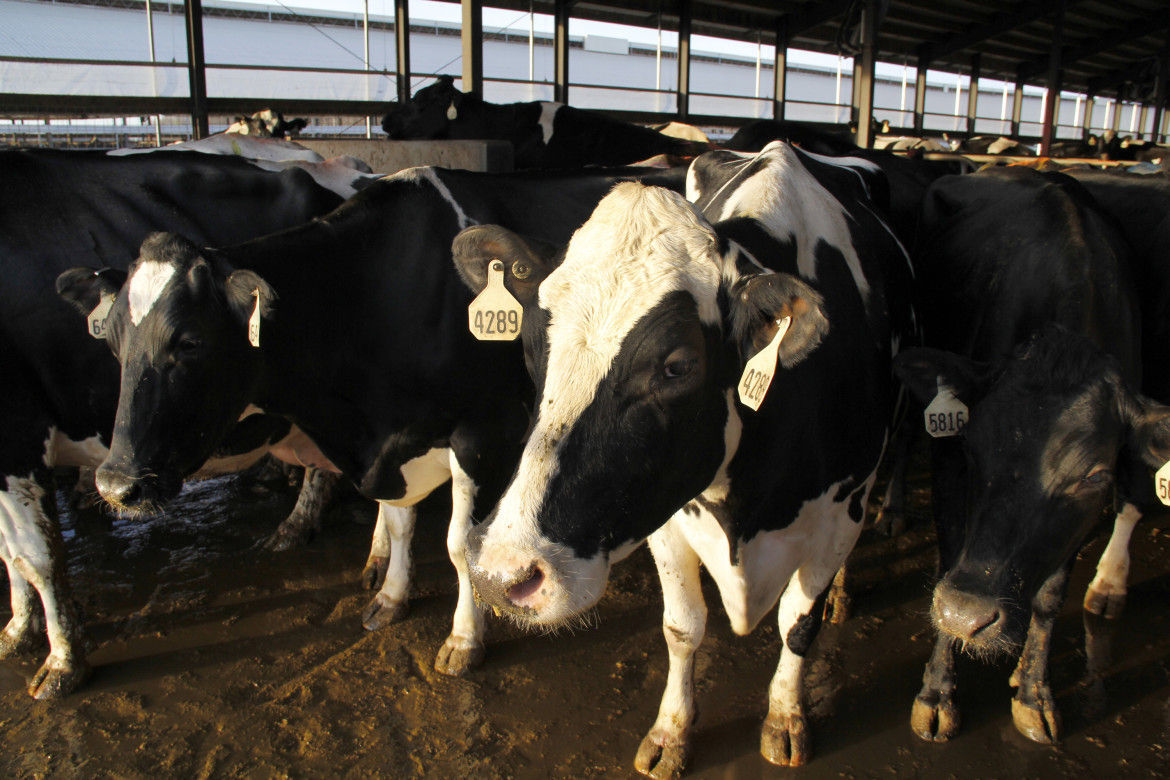 The Wisconsin Dairy Business Association has filed a lawsuit that would, if successful, take Wisconsin in the opposite direction of where it needs to go in regulating large dairy farms.
The result could be more pollution of the state's waters, including vital groundwater sources on which many rely for clean drinking water, from dairy herds that are getting ever larger.
The lawsuit says the state Department of Natural Resources is overstepping its authority by requiring dairy farms with 700 or more cows to obtain a wastewater permit, the Milwaukee Journal Sentinel reported. Federal regulations require a permit only when there is a discharge of manure and water into streams and the state is going too far, the group says...
...more
---
Miron specializes in providing innovative pre-construction, construction management, design-build, general construction and industrial services.
---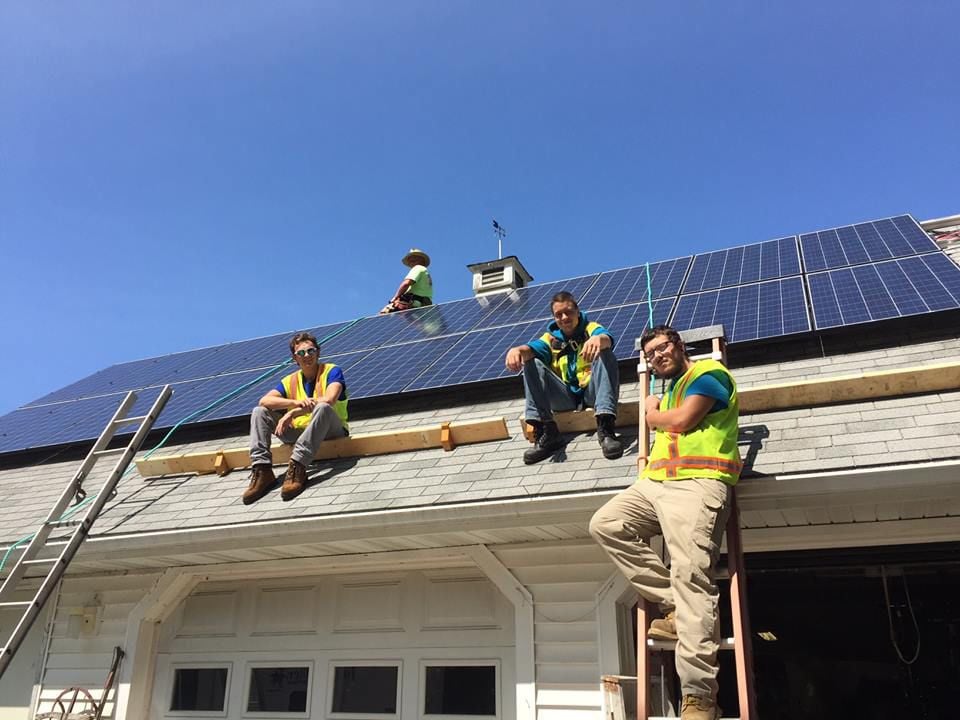 RACINE — Small, medium and large businesses, schools, nonprofits and government agencies in the Racine area are invited to attend a free, two-hour solar energy event sponsored by the Racine Sustainable Business Network.
Solar Energy for All is being hosted by Gateway Technical College in the Quads Room of the Racine Building, 901 Lake Ave., from 7-9 a.m. Thursday. A light breakfast will be served....
...more
---

WGBA has combined forces with the U.S. Green Building Council (USGBC) and together we will pilot a new model for USGBC chapters and local market engagement...
---
Congress Expected To Make Funding Decisions This Fall
Some Great Lakes scientists are concerned about possible federal budget cuts affecting their work as the fate of spending next year on Great Lakes research is still foggy.
Congress has started to reverse some of President Donald Trump`s budget plans for the Great Lakes, which were announced earlier this year. It now looks like the Great Lakes Restoration Initiative won`t be zeroed out in the federal budget, and neither will the Sea Grant program.
But it`s a little too early to say for sure about possible smaller cuts. Some scientists are also concerned about potential trimming to research funded by the U.S. Environmental Protection Agency and other federal departments....

...more

Ken Notes: I predict huge cuts in funding...
---
MADISON - Foxconn Technology Group's plans for a sprawling manufacturing facility pose an array of environmental challenges, ranging from the way it will handle chemicals to the impact a plant of its size will have on the surrounding watershed.
The company's plans for a $10 billion plant in southeastern Wisconsin would be the first for Foxconn in North America.
The administration of Republican Gov. Scott Walker and other supporters have touted the economic benefits of a plant that could employ up to 13,000 workers in a region that has experienced a loss of manufacturing jobs.

But in Asia, the Taiwan-based company, the world`s largest contract manufacturer of consumer electronics, has grappled with pollution problems, particularly in China, where it serves as a contract manufacturer to Apple and other technology companies...
...more
---
SCS - At the forefront of sustainable environmental solutions for over 40 years
---
TRAVERSE CITY, Mich. (AP) — A type of plankton found in many parts of the world has turned up in the Great Lakes.
The U.S. Environmental Protection Agency says Cornell University researchers detected the creature in a water sample taken from Lake Erie last year.
The rotifer species is called Brachionus leydigii, a non-native invertebrate.
Its presence has been noted in Europe, Asia and Australia. EPA says it can tolerate saltwater and freshwater environments, plus a wide range of temperatures....
...more

Ken Notes: It took decades to get the lakes cleaned up, I hope we can be aggressive in keeping them that way.
---
There are three basic facts about death: (1) We all have to die. (2) All young deaths are tragic deaths. (3) Some of us die in ways that are more interesting than others, and those deaths often make their way into case reports. This story involves all three.
The CDC reports that a 29-year-old man in Wisconsin, along with 13 cattle, died from manure gas. Three more cattle were euthanized. The gas emanated from a manure basin that covered 60,400 square feet and was 15 feet deep. Because it was nearly full, the total volume of manure was 906,000 cubic feet (about 6.8 million gallons). The young man was mixing the manure prior to having it spread on fields as fertilizer....
...more
---

The WI Sustainable Business Council is a network of Wisconsin businesses and organizations that are interested in, or actively responding to, the challenge of sustainability.
---
North American Manure Expo, scheduled for Aug. 22-23 at the University of Wisconsin Arlington Agricultural Research Station in southern Columbia County
ARLINGTON – Call it manure. Call it organic fertilizer. Call it by names that would earn you the epithets "potty mouth," "toilet tongue" or "latrine lips."
But don't call it waste.
George Koepp, agricultural agent for the University of Wisconsin-Extension Columbia County, says the droppings that pile up on livestock farms — cow manure, hog manure, sheep manure, poultry manure — have great value to farmers who know how to use them wisely...
...more
---
Links we like supporting Wisconsin`s Environment and Business. More will follow each week...
...more
Ken Notes: Share this and if you want to be included:
Call us - 608.334.2174 or Editor [at] WDNGreen.com....
---
Applications for the ~$2 million in solar grants available from Focus On Energy (FOE) are due Oct.13, 2017.
FOE`s new solar funding can greatly improve project financials, and may be combined with the existing 30% Federal Investment Tax Credit (ITC) and accelerated depreciation tax benefits.
Cumulatively, these incentives can now cover upwards of 60% of a solar project`s costs.
Commercial solar electric systems installed in 2017 or 2018 are eligible for these cash grants through a competitive bidding process.
As full grant parameters are complex, SunPeak is offering free grant writing and submission services for committed customers.
Commitments must be secured by Sept. 22, 2017 to ensure adequate time for grant compilation.
...more
---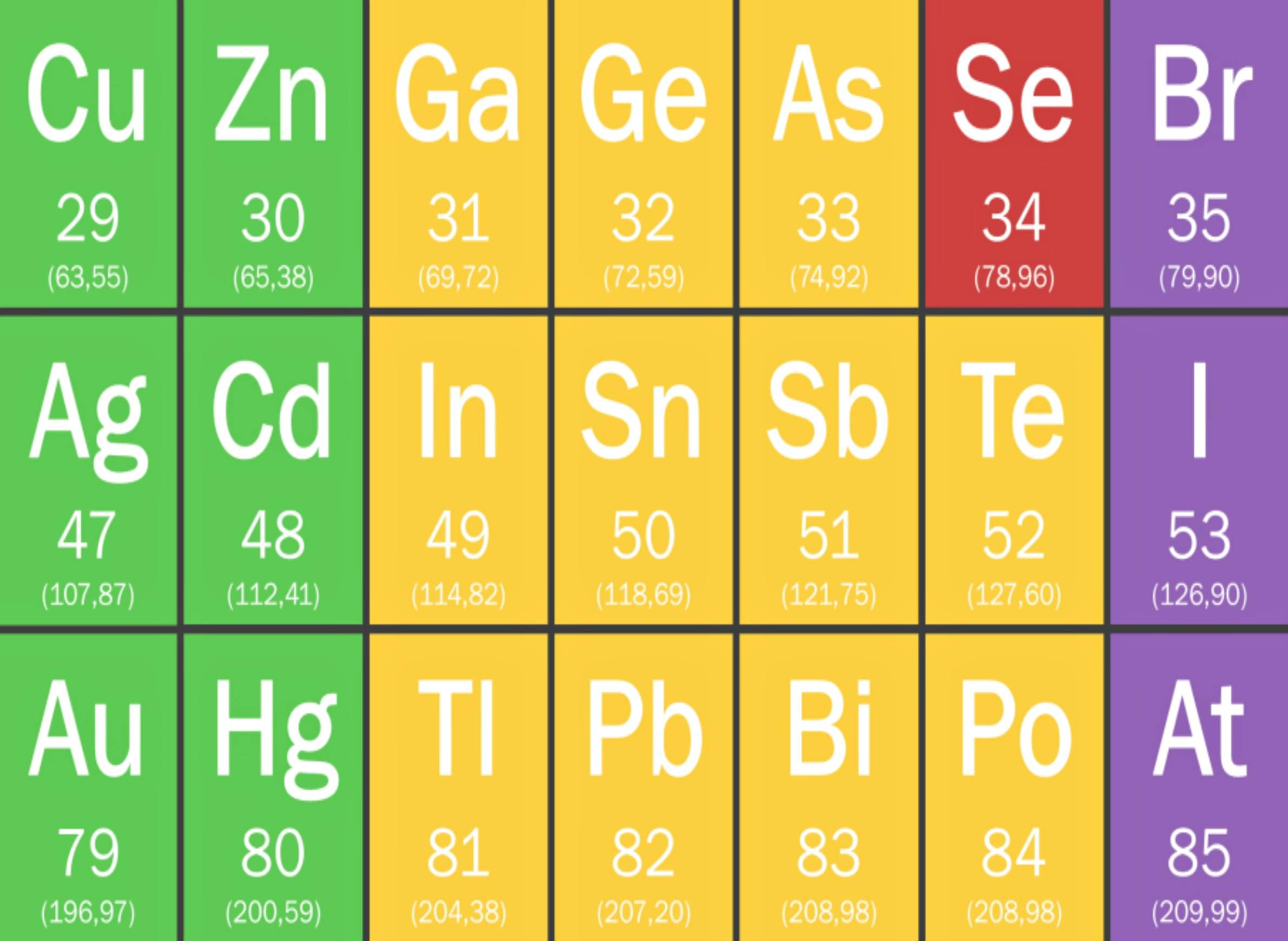 Operating an LCD screen manufacturing plant in Wisconsin would raise a number of environmental question marks. Any sophisticated, modern electronic device, including the products Taiwanese company Foxconn proposes to make at a new factory in the state, will contain a complex array of metals, gasses and other chemicals.
"The usual phrase is, there`s about 60 elements of the periodic table that sit in front of us when we use our smartphone or laptop computer," said Avtar Matharu, a professor of chemistry at the University of York in the United Kingdom. The specific mix of materials gradually changes as manufacturing processes and the devices themselves change, but there are environmental constants across the industry, like the heavy demands it places upon water resources...
...more
---

Our ecological staff provides needed information to clients, enabling them to make informed decisions about their land use planning efforts and site development decisions. Our goal is to facilitate our clients' project needs without compromising the important values that natural resources provide to the community.
---
I remember chuckling at our current president when he was campaigning in Wisconsin and announced that "It is time to drain the swamp in Washington, D.C. That is why I am proposing a package of ethic reforms to make our government honest once again."...
...more
---
We try to include links to help you consider your GREEN economic development options in Wisconsin. Businesses feel free to send us your information here.
...more
Ken Notes: Feel free to include this link and logo on your website. Our Tools and Resources are always a
click
away. Also a new easy to use address:
www.WDNGreen.com/tools/
---
Coverage of local and national eco news for commercial development, home, transportation, food and community. We search for environmentally friendly news that makes economic sense for Wisconsin.
ONLINE HERE
. Please share with a friend. To receive WDNews GREEN on Monday of each week as an email you must subscribe -
secure link to subscribe is here
.
Want to comment, or have an idea:
Ideas[at]WisconsinDevelopment.com
We may now need to build a coalition that is willing to lobby from a "greener" yet pro business perspective. Lots of HUGE issues: Sand Mining, CNG, LEED Alternatives, Focus On Energy, LED Lighting R&D, Cleaner Power Generation, Recycling, Power Lines, Electric Cars, Wind, Solar, Bio Fuels, Digestors, Green AG, Business Incentives...And of course the Greenest and Happiest of Holidays to you!
Please consider sponsoring WDNGreen!
WDNews GREEN will be emailed on Mondays, included in WDNews on Thursdays, and online all the time at: WDNGreen.com Each week we will find 10 to 20 articles from Wisconsin and across the Nation dealing with environmental issues. Our goal is to promote environmental excellence from a sound business perspective.
Our resource guide at the bottom of this publication will continue to grow, and you may add links, suggest articles, include your press releases, or comment by
eMailing Me
. As always thanks for reading, and if you would like to sponsor or get involved call 608.334.2174...
...more
Ken Notes: Please forward this to friends and colleagues who have an interest in our economy and environment.
You may eMail Me Here
.
---
WDNGreen is a product of H2Integration....
Our Current Publications:
Green News Search
...more