---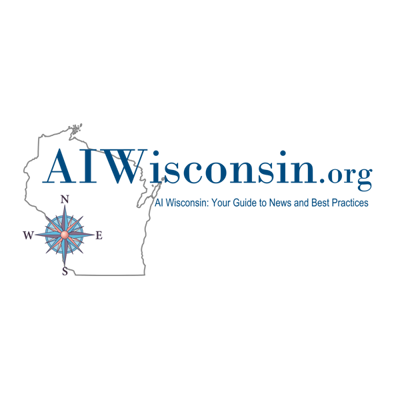 Thousands of environmentally minded business professionals, 500+ News outlets and reporters, and even a treehugger or two now read WDNGreen each week. Thank you!
Please
share WDNGreen with a friend
...
...more
---
Except in a few relatively rare cases, corporations and environmental groups aren`t generally fans of one another. Many environmental organizations think of corporations as soulless polluters, while the corporations often see environmental groups as a threat to their bottom lines.
But there's a new type of environmental activism that could shatter this dichotomy.
Since the advent of federal environmental legislation in the early 1970s, environmental groups have generally come in two forms: there are land trusts, whose sole aim is to preserve and protect certain lands (like the Nature Conservancy), and there are groups who litigate in the courts and lobby legislatures to effect change (like the Sierra Club and the Natural Resources Defense Council)....
...The environmental group that Spectrum Brands helped get up and running—the Clean Lakes Alliance—doesn`t fall neatly into either category. It`s something new. And it`s model has been wildly successful and should be replicated elsewhere. If you haven`t been to Madison, you probably don`t know that it`s an isthmus (a strip of land) sitting between two fairly large lakes...

...more

Ken Notes: National attention for Clean Lakes Alliance and Madison in Forbes Magazine... Also I have been advocating the "Corporate Friendly Model Of Environmental Activism" for several years now so I question the new aspect but we still have a LONG way to go.
---
SunPeak is a turnkey developer of commercial solar PV electricity systems based in Madison, Wisconsin. Businesses can be assured their turnkey project will be professionally handled from initial feasibility study to final commissioning. Projects typically range from 100 kW to 5 MW (hundreds to thousands of solar panels) and offer significant cost savings relative to conventional utility electric rates.
---
Town of Lincoln - Lee Kinnard's new barn stretches the length of six football fields. It's so big he once flew a drone inside to get a bird's eye view of all the cows.
The family farm milks 6,500 cows in Kewaunee County, where the cattle population has grown faster than anywhere in the state.
Since 1983, cattle numbers in the county have jumped by 62% to 97,000 at a time when the statewide cattle population has tumbled by 20%, according to the state agriculture department....
...more

Ken Notes: CAFOs are cities and should be treated as such... By the way a "Family Farm" is not milking 6,500 head of cattle. That is like saying Menard`s is a mom and pop store.
---
On the Thursday before Easter, MPs debated our economic and ecological future. It was a highly unusual parliamentary event for three reasons:
An all-party group of backbenchers initiated the debate based on independent, international research they commissioned.
They thoughtfully debated the issues with respect for each other`s views, and without political rancour.
They expressed a strong consensus on the challenges we face, and our best opportunities to rise to them.
Indeed the last speaker, Climate Change Minister Paula Bennett, said members of the public watching Parliamentary TV might be puzzled by the MPs` behaviour.
Hopefully, the answer is our politicians understand at last how seriously we and the rest of the world is failing on climate change and deep sustainability, how big the upside is for tackling them, and how crucial collective action is....
...more

Ken Notes: One more time, "Climate Change" is a hot button for some conservatives. They respond far better to clean air, sustainability, clean lakes and the growing positive economy of new energy technologies. If we are accomplishing the exact same goals why not change the rhetoric???
---
Miron specializes in providing innovative pre-construction, construction management, design-build, general construction and industrial services.
---
Since October, Wisconsin has approved requests from businesses for a billion gallons per month in new groundwater withdrawals from locations where the state's own experts warned that higher pumping levels could be expected to harm vulnerable lakes, streams and drinking water supplies.
The increase was added by revising dozens of permits for high-capacity wells after regulations were relaxed in June at the urging of business groups and Republicans who control state government.
...more

Ken Notes: We may need to change tactics and address how they return the water to the environment. We require cities to treat waste water and sewage but factories, CAFOs and large farms can return untreated effluent directly to the watershed.
---
The waters of Wisconsin belong to the people of Wisconsin. This provision is enshrined in our state constitution as a Public Trust. Wisconsin's Republican-controlled State Senate recently passed a bill, Senate Bill 76, privatizing Wisconsin waters for the benefit of high-capacity well owners.
SB76 gives high capacity well owners permanent rights to withdraw water regardless of the impact on other water users. In spite of court decisions that require the DNR to manage the waters of Wisconsin for the mutual benefit of all users in accordance with the state constitution, DNR Secretary Stepp chooses not to do so. Instead she relies on a non-binding opinion by Republican Attorney General Schimel rather than following the constitution, the courts, and the broad statutory authority granted her department by the state legislature....
...more

Ken Notes: We forget that politics is now a money sport and no longer a people sport. Since we do not tie water to our pocket books and business and corporate farms do...
---

WGBA has combined forces with the U.S. Green Building Council (USGBC) and together we will pilot a new model for USGBC chapters and local market engagement...
---
An estimated 20 million people participated in the first Earth Day on April 22, 1970 in college and high-school auditoriums, public parks, and other venues throughout the country. Earth Day founder Gaylord Nelson, who was a U.S. senator from Wisconsin at the time, recalled 20 years later in an article in the EPA Journal that his "major objective in planning Earth Day … was to organize a nationwide public demonstration so large it would, finally, get the attention of the politicians and force the environmental issue into the political dialogue of the nation."
"It worked," Nelson added. "By the sheer force of collective action on that one day, the American public forever changed the political landscape regarding environmental issues."...
...more

Notes: Great Read...
---
TOWN OF EAU PLEINE - Stacy Martin does not look like a typical farmer, as she`s tromping through pastures in yoga pants. She sounds more like a self-help counselor, talking about finding her true self, than someone who raises livestock.
And she doesn`t run her farm in a typical way, either.
The 32-year-old married mother of two young boys took a unique path to develop a mini-ranch. It is the opposite of a CAFO, or concentrated animal feeding operation, the type of industrial mega-farm she thinks can harm the environment and treats animals as objects. She`s sharing the story about her ranch because she believes her experience holds value for people looking for food produced in healthier, more sustainable ways than those designed to maximize profit.
...more
---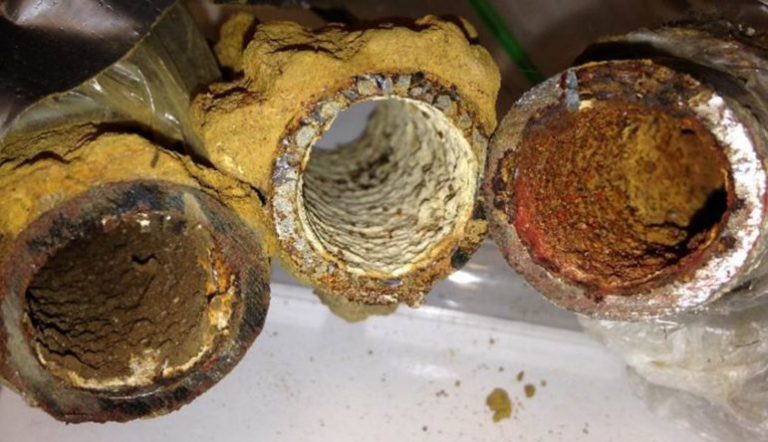 The state's largest business group says it opposes bipartisan bills that would help Wisconsin residents get rid of lead water pipes, which can contaminate people's drinking water.
The measures, Assembly Bill 78 and Senate Bill 48, sponsored by GOP Sen. Rob Cowles, of Green Bay, and Rep. Jeremy Thiesfeldt, of Fond du Lac, would allow local water utilities to make grants or cheap loans to help homeowners remove lead water service pipes from the curb to their homes. Currently, state law allows water utilities to only replace pipes from the street to a homeowner's property line. The average cost to replace a water pipe between a curb and a house is about $3,600.
Wisconsin Manufacturers & Commerce (WMC) opposes the current measures, saying they would create a "new social welfare program."
...more

Ken Notes: What???
---
SCS - At the forefront of sustainable environmental solutions for over 40 years
---

Once regarded as a national leader in conservation, Wisconsin's proud tradition of dedicated stewardship of its land, waters, and wildlife has been severely compromised. A new organization, Wisconsin's Green Fire: Voices for Conservation, now seeks to reclaim that tradition of leadership for a new generation.
Under Governor Walker's administration, budgets have been slashed for Wisconsin State Parks and public lands management, scientific research, the Wisconsin Natural Resources magazine, and the Wisconsin Environmental Education Board. Scientific information on climate change has been scrubbed from Department of Natural Resources communications and restrictions on Department of Natural Resources staff have limited access to science at public hearings. This is a partial list of changes by the current administration that make it clear that responsible, science-based, long-term management practices are no longer welcome at the table...
...more
---
Tomah, WI (WXOW) -
A public hearing was held Tuesday in Tomah, Wisconsin on a proposal to build two frac sand facilities in Monroe and Jackson counties.
Meteor Timber, LLC plans to fill in more than 16 acres of wetlands in order to build a $65 million frac sand facility in the Township of Grant in Monroe county. It will then supply sand to a processing facility in Jackson county. The company needs approval from the Wisconsin DNR. Nearly everyone who spoke at the hearing urged the DNR to reject the proposal.
Staff attorney for Midwest Environmental Advocates, Sarah Geers was one of those who addressed the panel.
"It will allow over 16 acres of high quality, forested wetlands to be destroyed and those are very hard to recreate. They provide habitat for numerous species including threatened and endangered species and by taking away that wetland area, it has secondary affects by the surrounding environment as many folks talked about today," said Geers...
...more
---

The WI Sustainable Business Council is a network of Wisconsin businesses and organizations that are interested in, or actively responding to, the challenge of sustainability.
---
The U.S. is in desperate need of another Gaylord Nelson, former Wisconsin governor and U.S. senator and the founder of Earth Day. Nelson said, "The most important environmental issue is one that is rarely mentioned and that is the lack of a conservation ethic in our culture".
The first Earth Day was in 1970 and it led to the creation of the Environmental Protection Agency in 1970, the passage of the Clean Air Act in 1971, the Clean Water Act in 1972, and the Endangered Species Act in 1973.
Today that conservation ethic is under assault both in Wisconsin and on the federal level. To Wisconsin Gov. Scott Walker and President Donald Trump, all environmental regulations are "burdensome," as if they were put in place just to be a hindrance to good Americans trying to make a living. In reality those regulations were passed because there was a need for them...
...more

Ken Notes: yep!
---
Links we like supporting Wisconsin`s Environment and Business. More will follow each week...
...more
Ken Notes: Share this and if you want to be included:
Call us - 608.334.2174 or Editor [at] WDNGreen.com....
---
LA CROSSE, Wis. (WKBT) - An area hospital is being recognized for environmental excellence in healthcare.
For the 11th year in a row, Gundersen Health System was named one of the top 25 hospitals in the country for environmental initiatives by healthcare environmental resource group, Practice Greenhealth.
Cecelia DeLoach Lynn, a representative for Practice Greenhealth, said the hospital has made a great effort to create a sustainable environment.
...more
---

Our ecological staff provides needed information to clients, enabling them to make informed decisions about their land use planning efforts and site development decisions. Our goal is to facilitate our clients' project needs without compromising the important values that natural resources provide to the community.
---
We try to include links to help you consider your GREEN economic development options in Wisconsin. Businesses feel free to send us your information here.
...more
Ken Notes: Feel free to include this link and logo on your website. Our Tools and Resources are always a
click
away. Also a new easy to use address:
www.WDNGreen.com/tools/
---
Coverage of local and national eco news for commercial development, home, transportation, food and community. We search for environmentally friendly news that makes economic sense for Wisconsin.
ONLINE HERE
. Please share with a friend. To receive WDNews GREEN on Monday of each week as an email you must subscribe -
secure link to subscribe is here
.
Want to comment, or have an idea:
Ideas[at]WisconsinDevelopment.com
We may now need to build a coalition that is willing to lobby from a "greener" yet pro business perspective. Lots of HUGE issues: Sand Mining, CNG, LEED Alternatives, Focus On Energy, LED Lighting R&D, Cleaner Power Generation, Recycling, Power Lines, Electric Cars, Wind, Solar, Bio Fuels, Digestors, Green AG, Business Incentives...And of course the Greenest and Happiest of Holidays to you!
Please consider sponsoring WDNGreen!
WDNews GREEN will be emailed on Mondays, included in WDNews on Thursdays, and online all the time at: WDNGreen.com Each week we will find 10 to 20 articles from Wisconsin and across the Nation dealing with environmental issues. Our goal is to promote environmental excellence from a sound business perspective.
Our resource guide at the bottom of this publication will continue to grow, and you may add links, suggest articles, include your press releases, or comment by
eMailing Me
. As always thanks for reading, and if you would like to sponsor or get involved call 608.334.2174...
...more
Ken Notes: Please forward this to friends and colleagues who have an interest in our economy and environment.
You may eMail Me Here
.
---
WDNGreen is a product of H2Integration....
Our Current Publications:
Green News Search
...more