---
---
The Wisconsin Department of Agriculture, Trade and Consumer Protection (DATCP) unanimously voted on July 10, to move a draft of ATCP 51, the Department`s livestock siting rule, forward for public comment. If adopted by local municipalities, this rule provides uniform guidance on regulating livestock operations in their communities.
The rule went into effect in 2006 and has not been updated since.
"This vote is a positive step forward in the process to update Wisconsin`s livestock siting regulations," stated DATCP Secretary Brad Pfaff. "Our Department staff and many industry partners have been working on this rule for years, in both the current and previous administrations...
...more

Ken Notes: It is so important to update these and do a comprehensive review of CAFOs which are systemically destroying small farms and using old rules to discharge mass amounts of manure. This is like saying you can build a brand new city and treat the waste with a septic system.

I remain a strong advocate for requiring CAFOs to digest and/or heat their effluent to eliminate the pathogens and reduce unnecessary phosphorus (bacteria or nitrates). This is being done right here in Wisconsin, it IS affordable and it works...
---
A Marathon County dairy farm will be the first in North America to receive an environmental certification for responsible handling of water resources.
Miltrim Farms Inc. is a large-scale dairy farm near Athens. The farm milks about 1,800 cows and grows crops on about 400 acres of land. It's a family operation, founded in 1988, that has grown through the years.
Its owners also try to be conscious of its environmental impact, said general manager David Trimner...
..."In the long run," he said, "our ultimate goal is to maintain a healthy planet and a healthy earth. That`s obviously what we want, particularly in our little area of Marathon County."...
...more

Ken Notes: See clean water farming is out there it just takes the effort!!!
---
SCS - At the forefront of sustainable environmental solutions for over 40 years
---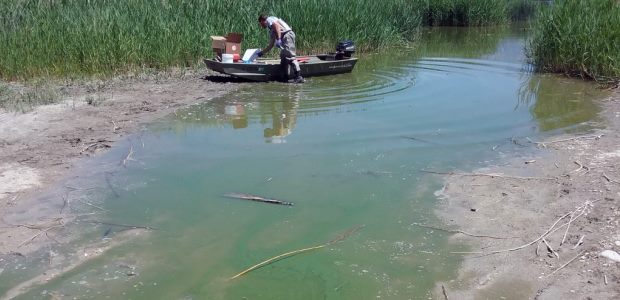 The Wisconsin Department of Natural Resources asked 125 municipal wastewater treatment systems, including Milwaukee`s, to begin investigating for the presence of a group of chemical contaminants that pose health hazards to humans.
The agency is asking operators of treatment plans to trace potential sources of contamination from a suite of compounds that are coming under growing scrutiny, known as "forever" chemicals because of their ability to persist in the environment for long periods of time...
See Also:
Published August 23, 2018
...more

Ken Notes: The problem here is that we need to have affordable solutions in place for what we find. We do not want to get to far ahead of EPA or we will pay for solutions they already have in their budget. I hope we are we are in a position to work with the feds and demonstrate proactive solutions. Also we need to prioritize our problems because solving one and ignoring others is not in our best interest.
---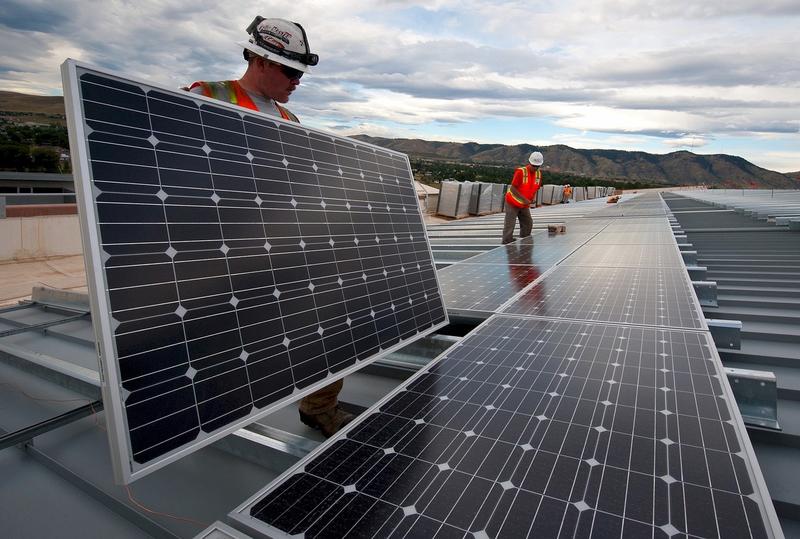 We Energies and RENEW Wisconsin recently announced a settlement agreement regarding solar energy and customer-owned generation.
With the agreement, We Energies will no longer pursue a solar fixed-cost recovery charge as part of its rate review with the Public Service Commission of Wisconsin, and RENEW Wisconsin agrees to support an upcoming We Energies utility-scale solar project...
...more

Ken Notes: Good I hate it when my friends fight. Beers in Albany on me!...
---
Our commitment to preserving the quality of our environment is not just a program at Dairyland. It reflects a deeply held view that good environmental practices reflect sound operations and contribute to the overall economic and social health of the communities we serve.
...more
---
Official: Removing Trash From US Waterways Is EPA Priority
The head of the U.S. Environmental Protection Agency has announced a $2 million grant program to clean up the shorelines and waters of the Great Lakes.
EPA administrator Andrew Wheeler during an appearance Friday in Cleveland said the grants will be available to state and local governments, nonprofit groups and universities for cleanup programs.
Wheeler said removing trash from United States waterways is an EPA priority...
...more

Ken Notes: See - problem, solution and funding can work together...
---
McMAHON provides full-service engineering and architectural services to public and private-sector clients. We are driven by a service-oriented philosophy to achieve client satisfaction on every project.
...more
---
The Wisconsin Department of Natural Resources will lead a delegation of governmental, environmental and business leaders to Bavaria this month to study opportunities made available by the passage of Wisconsin's new "Green Tier" legislation.
Green Tier is a Wisconsin initiative that seeks to improve both environmental and economic gain by encouraging and allowing responsible companies to improve their environmental performance while boosting productivity and cutting costs. German regulators and businesses have been working cooperatively for years in ways that mirror Wisconsin's Green Tier legislation. In fact, the legislation borrowed ideas from Bavaria...
see also:
...more

Ken Notes: I hope they visit the extensive network of digestors in the region.
---
WGBA has combined forces with the U.S. Green Building Council (USGBC) and together we will pilot a new model for USGBC chapters and local market engagement...
...more
---
As communities continue to grapple with issues surrounding clean drinking water, advocates in three western Wisconsin counties are looking to secure funding to mount the area's first expansive groundwater study.
The effort, called the Driftless Area Water Study, would sample wells in Crawford, Vernon and Richland counties — a part of the state defined by its karst geology, where thin soil overlays fractured bedrock, conditions allowing pollutants to more easily enter the groundwater.
...more

Ken Notes: and on a similar note we have bacteria or nitrates where we know the source. Alas the (lobbying) force is strong with this one, These aren't the droids (farms) you're looking for...
---
Miron specializes in providing innovative pre-construction, construction management, design-build, general construction and industrial services.
---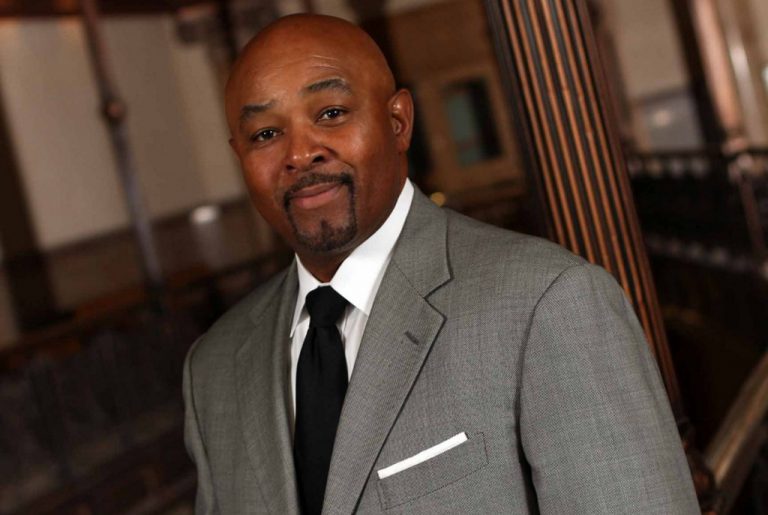 He's been the state's chief environmental advocate for only seven months, but Preston Cole wants big changes.
In a WisconsinEye interview, Cole called for action to confront groundwater contamination, replace lead-lined pipes that bring water to homes in 130 communities, a return to science-based decisions, and for Wisconsin to lead on handling climate change.
A former Milwaukee city official with a college degree in forestry management, Cole is running DNR while he waits on the state Senate to confirm him. Democratic Gov. Tony Evers tapped him to run DNR, but former Republican Gov. Scott Walker appointed him to DNR's governing board in 2007.
Cole called groundwater contamination Wisconsin's "number one" environmental and public health problem.
"People are worried," he said. "About 1.7 million people get their water from 800,000 private wells...
...more

Ken Notes: he has clearly hit the ground running and 10 years on the board has given him a clear understanding of the system...
---

The WI Sustainable Business Council is a network of Wisconsin businesses and organizations that are interested in, or actively responding to, the challenge of sustainability.
---
Four to 6 inches of black water, tainted with grease and human waste, filled the basement kitchen and party room of Libertyville-based Pizzeria Deville.
It was July 12, 2017, the day after 7 inches of rainfall had swamped the area, and while owner John Durning said the initial cause was thought to be a freak storm combined with an ill-equipped sewer system, that was only part of the problem...
...more

Ken Notes: This title is blatantly false! This area flooded in the past long before Foxconn and with far less rainfall. This is finger pointing of the worst kind....
---
Links we like supporting Wisconsin`s Environment and Business. More will follow each week...
...more
Ken Notes: Share this and if you want to be included:
Call us - 608.334.2174 or Editor [at] WDNGreen.com....
---
We try to include links to help you consider your GREEN economic development options in Wisconsin. Businesses feel free to send us your information here.
...more
Ken Notes: Feel free to include this link and logo on your website. Our Tools and Resources are always a
click
away. Also a new easy to use address:
www.WDNGreen.com/tools/
---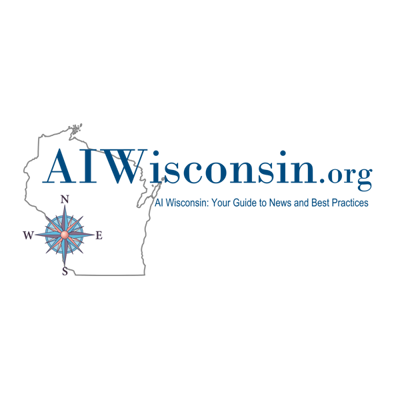 Ten thousand of environmentally minded business professionals, 500+ News outlets and reporters, and even a treehugger or two now read WDNGreen each week. Thank you!
Please
share WDNGreen with a friend
...
WDNGreen Network of Links
... or
Search WDNGreen
...
Ken Harwood
Advocating for Wisconsin
Editor [at] KenHarwood.com
608.334.2174
...more
---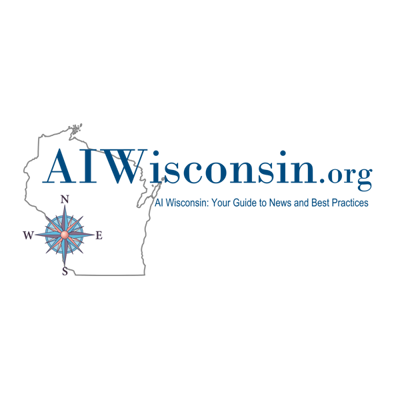 An agenda for the new administration...
An overriding principal - Restore Wisconsin to the bipartisan national environmental leadership it once enjoyed...
Building and Design

Work with developers, architects, communities, and business to ensure the highest and most cost effective Green building practices are used in new development.

Expedite projects who guarantee the best environmental practices and make sure the systems are in place to ensure this. Trust but Verify.
Avoid costly mandates and restrictions that will move businesses to other states or regions.

Mining

Explore the restoration of the sulfide mining moratorium or...

Work with counties to create and enforce new mining regulations, restrictions and enforcement.

Delay approval of any new mines until counties have their regulation policies in place.
Restore DNR environmental staff and expertise to levels that can review any requests in a timely manner.
Require a site reclamation fund be established from the onset of any approved project with a plan in place for complete site reclamation.
Allow municipalities to enact special utilities in lieu of or in addition to regular taxes for issues like impact on roads, utilities, infrastructure, and public safety.


Renewable Energy and Fuels

Work with the utilities, business and communities to encourage the use of renewables, reduced carbon output, and better reporting and measurement.
Establish a PSC willing to work with business and power companies while progressing to a lower carbon renewable future.

Do not impose legislative mandates on renewables but rather incentivize use of new technologies while maintaining an open dialogue among all parties involved.


Our Watersheds and the Great Lakes

Become a strong partner in Great Lakes–St. Lawrence River Basin Water Resources Compact.
If water is removed from the watershed, require that it be returned cleaner that it was taken. Again make sure DNR has the resources to monitor and ensure this policy.


Land Use and Transmission / Pipe Lines

Require the need and or profit for new systems to Wisconsin citizens. If a system like tar sand or electricity is for other states or regions, require that the land uses benefits all citizens in our state in lower utility costs, additions public facilities and reduced air and water pollution.
Require that any new system create an environmental offset equal to or greater than the land they take. This can be done in two ways: One additional Parks, Public Lands, Trails, Access to Waterways, Etc. OR Two reduced carbon emissions through the elimination or older less efficient production facilities or the conversion to renewable or exponentially lower emission fuels.


CAFO`s and Agricultural Issues

Address and regulate CAFO`s like the "cities" that they are.

Develop regulations and controls to address the scale of effluent that these facilities produce.
Consider using CAFO`s as a model for new waste treatment like digestion and pasteurization.

Preserve the small farm in Wisconsin by encouraging sound environmental practices in a cost effective way.

Work with all farms, businesses, and communities to improve watersheds, runoff and source point pollution focusing on results rather that penalties or mandates.


Transit and Mass Transit

Improve our transit and shipping corridors like rail and interstate access to encourage Wisconsin to become an efficient distribution hub for the Midwest.
Encourage communities to adopt new and more efficient mass transit systems.
Encourage the use of more efficient buses, trucks and vehicles in the state.


ECO Tourism

Explore ECO Tourism as an option to preserve our vast agricultural heritage and natural waterways and woodlands.
Allow ECO TIF financing to pair tourism development with land and watershed preservation.

...more

Ken Notes: Just a few ideas, please feel free to pick and choose then share with those on both sides of the isle that will be making decisions.

We now have an opportunity to grab the pendulum in the middle and make a real long term difference in how we manage our resources and what kind of Wisconsin we leave to our grandchildren!

These are personal viewpoints shaped by your feedback. They are not the positions of my sponsors or partners.
---
Coverage of local and national eco news for commercial development, home, transportation, food and community. We search for environmentally friendly news that makes economic sense for Wisconsin.
ONLINE HERE
. Please share with a friend. To receive WDNews GREEN on Monday of each week as an email you must subscribe -
secure link to subscribe is here
.
Want to comment, or have an idea:
Ideas[at]WisconsinDevelopment.com
We may now need to build a coalition that is willing to lobby from a "greener" yet pro business perspective. Lots of HUGE issues: Sand Mining, CNG, LEED Alternatives, Focus On Energy, LED Lighting R&D, Cleaner Power Generation, Recycling, Power Lines, Electric Cars, Wind, Solar, Bio Fuels, Digestors, Green AG, Business Incentives...And of course the Greenest and Happiest of Holidays to you!
Please consider sponsoring WDNGreen!
WDNews GREEN will be emailed on Mondays, included in WDNews on Thursdays, and online all the time at: WDNGreen.com Each week we will find 10 to 20 articles from Wisconsin and across the Nation dealing with environmental issues. Our goal is to promote environmental excellence from a sound business perspective.
Our resource guide at the bottom of this publication will continue to grow, and you may add links, suggest articles, include your press releases, or comment by
eMailing Me
. As always thanks for reading, and if you would like to sponsor or get involved call 608.334.2174...
...more
Ken Notes: Please forward this to friends and colleagues who have an interest in our economy and environment.
You may eMail Me Here
.