---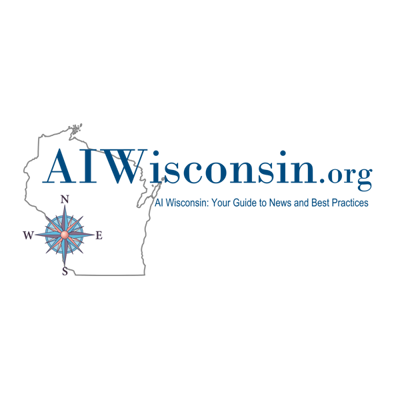 Ten thousand of environmentally minded business professionals, 500+ News outlets and reporters, and even a treehugger or two now read WDNGreen each week. Thank you!
Please
share WDNGreen with a friend
...
WDNGreen Network of Links
... or
Search WDNGreen
...
Ken Harwood
Advocating for Wisconsin
Editor [at] KenHarwood.com
608.334.2174
...more
---
MGE owns a 97 kW solar array on top of Middleton Police Station. Under the arrangement with MG&E, the City of Middleton can purchase the array outright in six year`s time. There is no legal barrier to prevent utility holding companies from investing in customer-sited generation.
...more
MGE owns a 97 kW solar array on top of Middleton Police Station. Under the arrangement with MG&E, the City of Middleton can purchase the array outright in six year`s time. There is no legal barrier to prevent utility holding companies from investing in customer-sited generation.
---
Updated Information
Midwest Environmental Advocates — on behalf of the Ho-Chunk Nation — has filed a petition to challenge the wetland fill permit issued to Meteor Timber LLC for an industrial sand processing facility and rail project.
Clean Wisconsin on June 19 filed a challenge to a wetland fill permit in northern Monroe County because it would allow an out-of-state logging and frac sand company to permanently destroy more than 16 acres of a rare and valuable wetland forest....
...more

Ken Notes: If you question the Value of WDNGreen, I ran this story last week, and this week dozens of NEW news outlets across the state ran the story or a version of it. I send to well over 500 media outlets, reporters, and other aggregators and blogs each week and encourage them to tell the environmental story to Wisconsin.

Media Note: You may ALWAYS use my comments or parts there of with a simple credit to: Ken Harwood Editor WDNGreen.com. You may also call for more 608.334.2174. And WG I love the turtle...
---
An Evangelical Christian minority supports the environmental science of global warming. Au Sable Institute in Wisconsin refers to environmental protection as "creation care." These Christians regard global warming as a human threat. Third World poor people face the brunt of this scourge. Rising temperatures cause hurricanes, drought and flooding that destroy their crops and homes.....
...more

Ken Notes: Arghhhh! This one drives me crazy, as a christian let me simplify the debate. This is not about Global Warming, or Donald Trump or the liberal tree huggers. This is simple -- too much Carbon is bad for our children and grand children (not to mention us). It can make you ill, pollute our water and air, and makes us dependent on foreign interests who have more of it than we do. We now have technologies that can reduce carbon and produce power from more sustainable sources that we have plenty of, like sun and air. These technologies can also help feed the hungry, heal the ailing, and provide a better life for all humanity. I do not care about global warming, because there are even better reasons to shift our focus to more efficient sustainable production of: energy, light, transportation, technology, and agriculture. To suggest we NOT pursue these in a cost effective and sustainable manor, that is better for our grandchildren, is the most unchristian thing I have ever heard.

"But if anyone has the world`s goods and sees his brother in need, yet closes his heart against him, how does God`s love abide in him? Little children, let us not love in word or talk but in deed and in truth." -- 1 John 3:17-18
---
SunPeak is a turnkey developer of commercial solar PV electricity systems based in Madison, Wisconsin. Businesses can be assured their turnkey project will be professionally handled from initial feasibility study to final commissioning. Projects typically range from 100 kW to 5 MW (hundreds to thousands of solar panels) and offer significant cost savings relative to conventional utility electric rates.
---
he

Willy Street Co-op

natural foods grocery store in Madison is a place where some people come three times a day to eat, shop or just hang out listening to musicians who play outside. The co-op's mission is to be environmentally and socially sustainable, so generating power with rooftop solar was a no-brainer.
But after the cooperative's small solar installation was damaged during a storm three years ago, members worried about how they would afford a new array...
...Third-party ownership is when an entity other than the host owns or co-owns the solar installation. Such arrangements are especially important for nonprofit institutions like churches and schools that can't otherwise use tax credits to help cover the up-front cost of solar...
...more

Ken Notes: Wouldn`t be nice if the third party owners were the utilities themselves. They could compete with others on a level playing field and we would see the program explode. I worry about asking the PSC or legislators for a ruling now because the lobby money is on the side of the utilities and currently some do not want third-party ownership. P.S. I have 600 feet of due south 7/12 steel roofing in Albany Wisconsin available....
---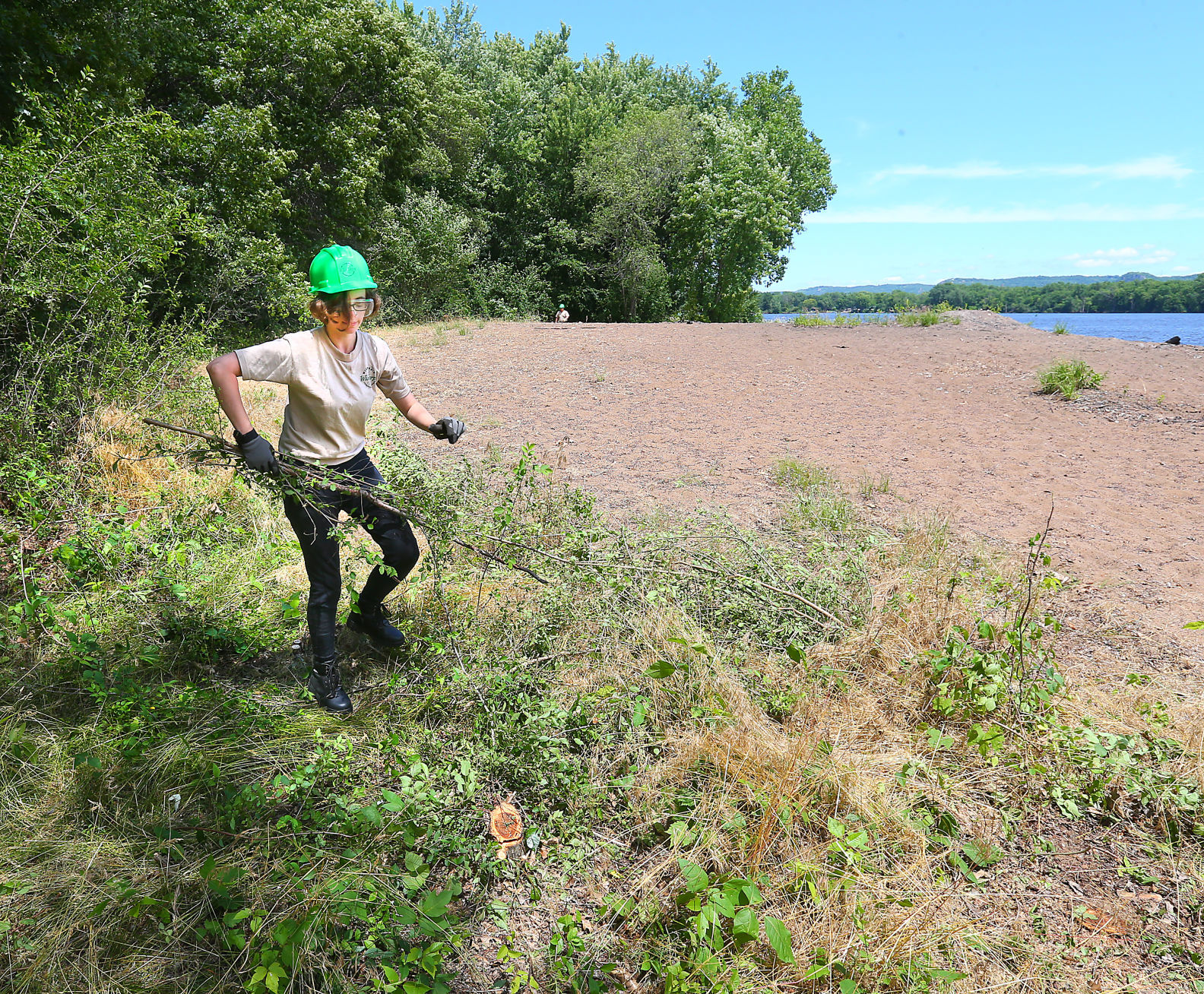 A team of young people from across the country is spending the week on a Mississippi River island as they work to make some of the river's public beaches a little more hospitable for campers.
The WisCorps conservation crew is working under a contract with the Wisconsin Department of Natural Resources to clear invasive species and poison ivy from 18 beaches between La Crosse and Brownsville, Wis....
...more

Ken Notes: GREAT Idea!!!
---
Miron specializes in providing innovative pre-construction, construction management, design-build, general construction and industrial services.
---
While President Trump sings coal`s praises, efforts to green America`s economy are receiving a boost from an unexpected quarter: Republican-held governors` mansions.
Nevada Gov. Brian Sandoval is fresh off a legislative session in which he signed nine bills aimed at supporting the clean energy sector. In Florida, Gov. Rick Scott recently signed a tax exemption that solar installers say is essential to jump-starting the residential and commercial market in the Sunshine State. And in Iowa, where wind now accounts for 36 percent of the state`s electricity generation, newly installed Gov. Kim Reynolds recently finished an energy plan that calls for growing the wind, biofuels and solar industries....
...The maturation of the wind and solar industries is opening the door for Republicans to back renewables, industry and state officials said. Utility-scale solar and wind costs have fallen by 85 percent and 66 percent, respectively, since 2009, according to Lazard, an investment bank....
...more

Ken Notes: Can we forward this to the Governor! It is good for the economy.
---

WGBA has combined forces with the U.S. Green Building Council (USGBC) and together we will pilot a new model for USGBC chapters and local market engagement...
---
On your next development project considering other options for disposing of contaminated soil could save you a significant amount of money on environmental compliance.
Circumstances sometimes dictate that a licensed landfill is your only option, but Wisconsin's solid waste laws allow you to dispose of some types of contaminated soil at other locations if the soil qualifies as low risk. Alternative options are available through an exemption process outlined in Wisconsin Administrative Code Chapter NR 718.
Who Can Apply for an NR 718 Exemption?...
...more
---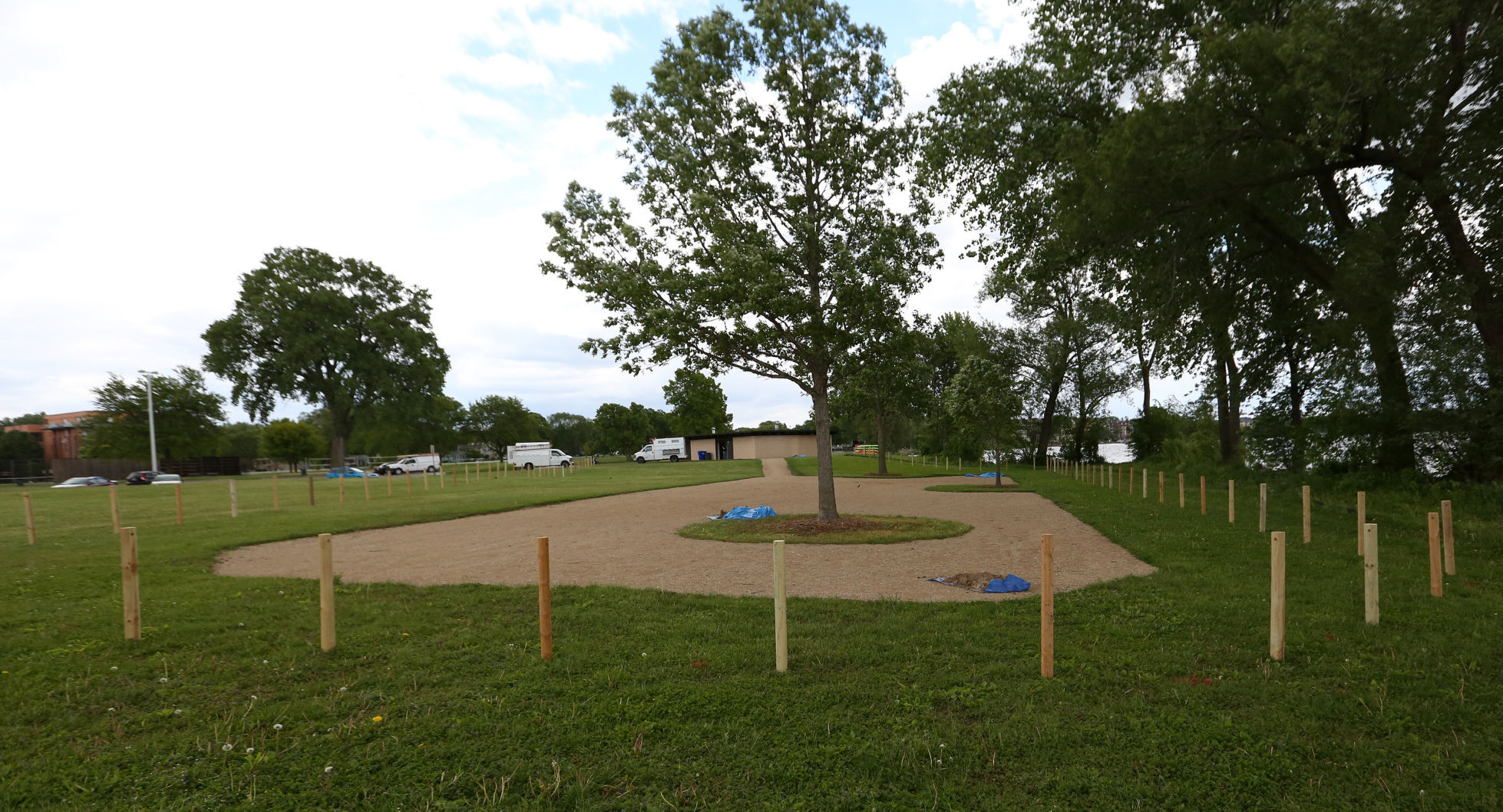 When Mayor Paul Soglin wrote on his blog last month that the city has a "no chemical" policy, Charlie Romines braced himself.
"I knew what was coming when I saw it," said the assistant parks superintendent. "And we got it."
They got it in the form of gotcha calls from residents who had spotted city workers applying chemicals at city parks and leaving behind warning signs that pesticides had been used...
...more

Ken Notes: Oops...
---
SCS - At the forefront of sustainable environmental solutions for over 40 years
---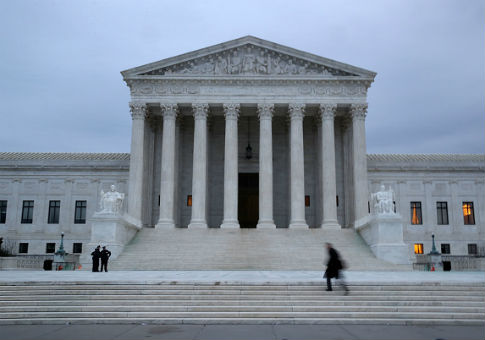 The Supreme Court on Friday ruled against a Wisconsin family and in favor of the government in a case that pitted property rights against environmental concerns.
The ruling makes it easier for the government to limit development in "environmentally sensitive" areas, the Associated Press reported...
...more
---
Cryptosporidium. E. coli. Salmonella. Rotavirus A.
That reads like an inventory of pathogens from a biomedical research lab. Unfortunately, it's actually a list of the dangerous fecal pathogens you can find in Kewaunee County residents' drinking water.
Kewaunee County and its neighbors have a serious groundwater contamination problem. People are getting sick, and not just with a 24-hour bout of food poisoning. The pathogens found in residents' wells can be life-threatening, especially for young children and the elderly....
...more
Ken Notes: We should have an independent DNR. Alas it isn`t so...
---
JANESVILLE -- Environmental activists often advocate for issues that might arise in the future but are not currently pressing.
Enbridge Energy officials say they have no plans for a new Wisconsin pipeline. Still, a crowd of about 25 people marched through downtown Janesville on Saturday to oppose the idea of a new pipeline.
Each day, a 42-inch pipe known as Line 61 carries 900,000 barrels of bitumen -- oil from the Canadian oil sands, or tar sands -- through Wisconsin and beneath multiple rivers and bodies of water....
...more
---

The WI Sustainable Business Council is a network of Wisconsin businesses and organizations that are interested in, or actively responding to, the challenge of sustainability.
---
MADISON - Gov. Scott Walker signed legislation Friday that relaxes state rules on fish farms.
Assembly Bill 160 allows people who work on fish farming industry, also known as aquaculture, to dig, dredge and conduct repair work on their ponds and holding areas for water without a general permit or individual permit issued by the Department of Natural Resources.
Those in favor of the legislation argue it will boost Wisconsin`s fish industry, which they say has declined in recent years due to burdensome regulations...
...Opponents of the bill raised concerns over the state`s water quality....

...more

Ken Notes: Why do we try and fix process problems (getting permits and approvals) by eliminating the results of the process, safer products. If we had to wait years to apply for and get a drivers license should we eliminate the need for them at all (and why do we need patrol officers). We would, and have, improve the process and that is what we should do here.
---
Links we like supporting Wisconsin`s Environment and Business. More will follow each week...
...more
Ken Notes: Share this and if you want to be included:
Call us - 608.334.2174 or Editor [at] WDNGreen.com....
---
BROWN COUNTY, Wis. - Brown, Marinette, and Door County leaders are all taking stands against the Back 40 Mine project that could pollute Wisconsin`s waterways and threaten water quality.
The Brown County Board of Supervisors and the Marinette County Board of Supervisors have both passed resolutions condemning the mine and the environmental devastation it would cause.
Door County is following suit, and committees will look at the resolutions already passed to help create their own against the Back 40 Mine. ..

...more
---

Our ecological staff provides needed information to clients, enabling them to make informed decisions about their land use planning efforts and site development decisions. Our goal is to facilitate our clients' project needs without compromising the important values that natural resources provide to the community.
---
Winter's last chilly gasps yielded to spring warmth a while ago, but an unfortunate part of its legacy lives on in the region's ponds and lakes now beckoning boaters and swimmers.
Rock salt and salt brines, applied to help keep roads clear of snow and ice, linger in the environment long after they have served their public safety purpose, blurring the line between fresh and salt-water bodies.
"We have a legacy of salt in the environment built up over the last 70 years," said Hilary Dugan, researcher at the University of Wisconsin-Madison's Center for Limnology and co-author of a recent
study
quantifying salt levels in Northeast lakes....
...more
---
We try to include links to help you consider your GREEN economic development options in Wisconsin. Businesses feel free to send us your information here.
...more
Ken Notes: Feel free to include this link and logo on your website. Our Tools and Resources are always a
click
away. Also a new easy to use address:
www.WDNGreen.com/tools/
---
Coverage of local and national eco news for commercial development, home, transportation, food and community. We search for environmentally friendly news that makes economic sense for Wisconsin.
ONLINE HERE
. Please share with a friend. To receive WDNews GREEN on Monday of each week as an email you must subscribe -
secure link to subscribe is here
.
Want to comment, or have an idea:
Ideas[at]WisconsinDevelopment.com
We may now need to build a coalition that is willing to lobby from a "greener" yet pro business perspective. Lots of HUGE issues: Sand Mining, CNG, LEED Alternatives, Focus On Energy, LED Lighting R&D, Cleaner Power Generation, Recycling, Power Lines, Electric Cars, Wind, Solar, Bio Fuels, Digestors, Green AG, Business Incentives...And of course the Greenest and Happiest of Holidays to you!
Please consider sponsoring WDNGreen!
WDNews GREEN will be emailed on Mondays, included in WDNews on Thursdays, and online all the time at: WDNGreen.com Each week we will find 10 to 20 articles from Wisconsin and across the Nation dealing with environmental issues. Our goal is to promote environmental excellence from a sound business perspective.
Our resource guide at the bottom of this publication will continue to grow, and you may add links, suggest articles, include your press releases, or comment by
eMailing Me
. As always thanks for reading, and if you would like to sponsor or get involved call 608.334.2174...
...more
Ken Notes: Please forward this to friends and colleagues who have an interest in our economy and environment.
You may eMail Me Here
.
---
WDNGreen is a product of H2Integration....
Our Current Publications:
Green News Search
...more