---
---
Good morning I am writing a note for my business reader. I am aware that often in the past environmental regulation and some of the environmental groups that created, lobbied for, and addressed these issues had little or no concern for the products we consume daily or the jobs they create and the families these jobs sustain. Some don't understand business, and even environmentally minded businesses find it a struggle to do the right thing in the spotlight of an ever critical public.
The problem is that we have some real problems and some great opportunities. We must work together and we need to end the blame game. I would love to think that environmentalists will realize the potential of cooperation, I am afraid they won't. A few bullet points on this issue:
I would like to think that environmentalists would rush to support power utilities bringing renewable power on line, closing older plants, and creating cogen facilities to keep the power on when wind and sun are not enough. Alas environmentalists will suggest that "new utilities" be created to supply the now cost effective renewable side while the system is the responsibility of the "old utilities".


I would like to think, now that China no longer wants our unsorted recyclables, environmentalists would work with business to create a cleaner recycling system that is cost effective and usable. Instead they will continue to request that we mandate a recycling program that takes everything and ends up placing the result in the very landfills it was meant to avoid.


I would love to see a rapid transition to electric vehicles with new technology, manufacturing, and a sustainable marketplace leading the way. I fear, in fact I know, that China, Japan, and Korea are waiting for the investment curve and technology to bring the numbers to a point where they can saturate the market with next generation affordable product that US manufacturers can not compete with. They did this with computers, phones, electronics, and lest we forget cars.


We have the ability to build smaller affordable very energy efficient homes. Yet zoning restrictions, profit margins and an insane set of affordable housing regulations and funding make creating a home people can actually afford that is better for the environment unrealistic.


We have a real opportunity to improve our watersheds by working together to identify opportunities and using development to finance the solutions. Instead we continue to penalize business and mandate the solutions then turn a blind eye when lawyers and companies profit from the lack of cooperation that should have solved the problem in the first place.
So here is a challenge to the business leaders among us. Reach out and shake the hand of environmentalist, let them know you are really here to help, share ideas with them and continue to demonstrate that you are really part of the solution not the cause of the problem. Continue to clean your waste streams, build greener buildings, design and manufacture cleaner products, and address any issues that are a cause of concern.
As a business leader remind environmentalists that this Earth Day is a great day to work together – as are the other 364 days of the years. Also let me thank you for all your efforts because I see that you do understand that this is a pretty fragile planet.
...more

Ken Notes: Feel free to reprint or share this!
---
Our environment, economy and health depend on conserving natural resources. We disagree on a lot, but we both believe Americans must be good stewards.
The environment has become a polarizing issue in recent years, but as honorary co-chairs of the "Year of the Environment" launching Monday on Earth Day, we are hoping to help make it a bipartisan cause again.
The initiative, aimed at commemorating a half-century of bipartisan environmental progress, will include 12 months of celebrations, special events and public lectures leading up to next year's 50th anniversary of the first Earth Day, brainchild of the late Wisconsin senator and governor, Democrat Gaylord Nelson.
It's kicking off at the Gaylord Nelson Institute for Environmental Studies at the University of Wisconsin-Madison, which hosts an annual Earth Day Conference conducted in the spirit of the original 1970 "teach-in." The event is called Imagine and Adapt: Possibilities in a Changing World....
...more

Ken Notes: I like both of these guys...
---
The Shepherd Express interviewed six local leaders regarding their plans for Earth Day and the future....
Jennifer Bolger Breceda: Executive Director of Milwaukee Riverkeeper...
Mark Redsten: President & CEO of Clean Wisconsin...
Glenna Holstein: Branch Manager of the Urban Ecology Center...
Tyler Huebner: Executive Director of RENEW Wisconsin...
Cassie Steiner: Public Relations and Outreach Associate of the Sierra Club—John Muir Chapter...
Erick Shambarger: Environmental Sustainability Director of the City of Milwaukee Environmental Collaboration Office (ECO)...
...more

Ken Notes: Must Read!!!
---
SCS - At the forefront of sustainable environmental solutions for over 40 years
---
We explore the past, present and future of Wisconsin's environmental legacy on Earth Day with former U.S. Sen. Russ Feingold and environmentalist Tia Nelson....
...more
---
In November of 2018, Wisconsin saw a massive turnout in the midterm elections, resulting in the election of Democratic Governor Tony Evers over Republican incumbent Scott Walker in the gubernatorial race. With just over 1 percent of the vote, Evers' win was narrow. As he celebrated his victory, Evers promised Wisconsin residents "change is coming" — and change has certainly been seen in the field of environmental policy in just a few months since the election.
Wisconsin has historically been a key player in the the modern environmental movement. Beginning in the late 20th century, protection, appreciation and preservation of the environment became the focus of environmental policy. With the creation of the National Wilderness Preservation System in 1964 and the Wisconsin Environmental Policy Act in 1971, the importance of the environment has been a common theme of statewide policy-making, despite the frequent switch between liberal and conservative ideology in the Governor's office.

...more

Ken Notes: Why point fingers at the past when we have a Governor who wants to move us forward.
---
Miron specializes in providing innovative pre-construction, construction management, design-build, general construction and industrial services.
---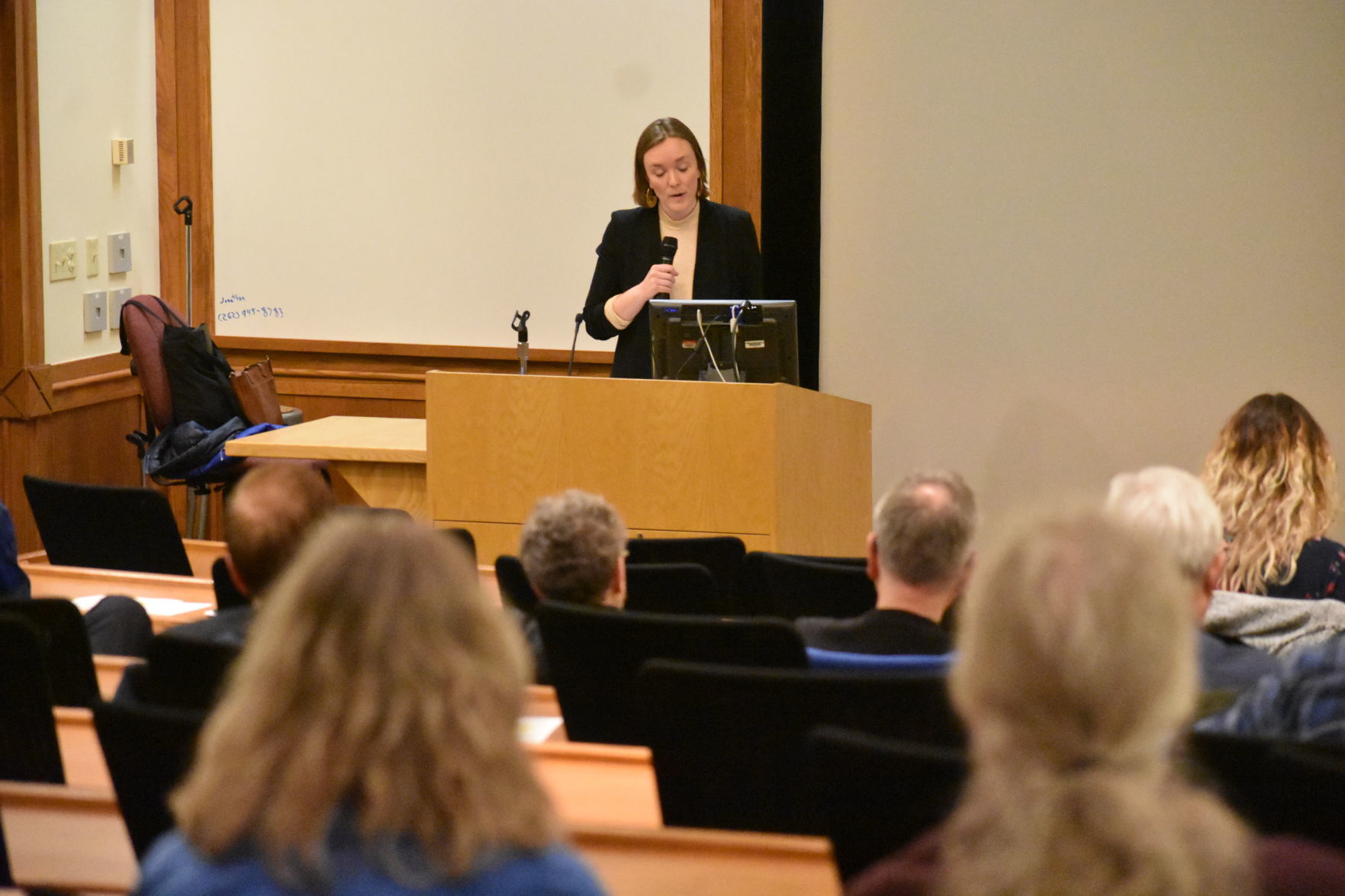 Mount Pleasant resident Bernadette Borcher tries to do something special on Earth Day. This year she'll reach out to her state representatives and try to gather more support for policy.
"I was in college when we had the first Earth Day," Borcher said. "(The environment) always was an interest, I try to do something every year on Earth Day."
Today is the 49th annual Earth Day commemoration, during which people celebrate the planet and its natural resources. But some are looking to local government to forward initiatives focused on clean energy and renewable resources...
...Neubauer said she remembers being frustrated that elected officials did not give climate change the attention she thought it deserved.
"We actually need a popular uprising of people who care about and are working on this issue," Neubauer said. "It's still not a priority to work on this at the state level."...
...more

Ken Notes: It is not a us vs. them it is a WE must solve this issue. We need to work together to create electric cars, renewable energy, greener buildings, cleaner manufacturing, reduce carbon emissions, and so much more. I have to remind everyone one more time if we are going to get there it is business that will build it, energy companies that will power it, and people who will fund it.
---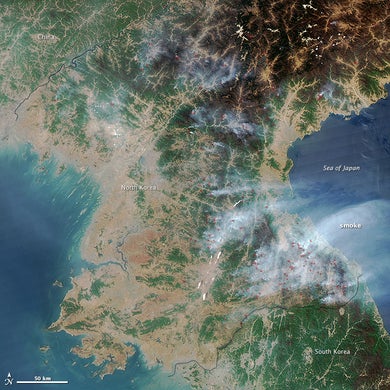 North Korea holds a Tree Planting Day every March. The question is whether it helps regreen a largely denuded nation whose people face food shortages, deadly natural disasters and bitterly cold winters...
...Even as new trees take root, subsistence logging and deforestation have an untold impact on the country's soil quality and its ability to feed its people....
...more

Ken Notes: Today is a great day to remind ourselves that iths is a global issue...
---
McMAHON provides full-service engineering and architectural services to public and private-sector clients. We are driven by a service-oriented philosophy to achieve client satisfaction on every project.
...more
---
The Wisconsin Supreme Court is stepping into an environmental battle over whether one of Kewaunee County`s largest dairy farms should be able to expand.
The state`s highest court is taking up the case involving Kinnard Farms at the request of the state`s 2nd District Court of Appeals, which declined to hear the case because any ruling would have statewide implications.
At issue is legislation approved during Gov. Scott Walker's administration that effectively curtails the state Department of Natural Resources' authority to limit Kinnard's herd size or require the farm to monitor groundwater as part of state permitting.
...more

Ken Notes: We soooooooo need CAFO regulations and NEW legislation.....
---
MADISON – The state`s top environmental official pledged Tuesday that the Department of Natural Resources will play a more aggressive role in water quality issues, echoing calls by Democratic Gov. Tony Evers that more needs to be done to ensure Wisconsin residents have access to clean drinking water.

DNR Secretary Preston Cole said clean water was the agency`s top issue, followed by chronic wasting disease in the state`s deer population....

...more
---
WGBA has combined forces with the U.S. Green Building Council (USGBC) and together we will pilot a new model for USGBC chapters and local market engagement...
...more
---
Every year around Earth Day, I'm reminded of papers I graded in an environmental sociology class. The assignment was to assess your values, explain how you thought you would live as an adult (about 20 years in the future), and then complete an online calculator to find out: If everyone in the world lived like you, how many planets would we need?...
...more

Ken Notes: I really enjoyed this one...
---
Volkswagen believes the future is electric and it's in a hurry to get there. Perhaps that seems disingenuous for a company that lied and cheated its way to the top of the auto industry by foisting off defective diesel-powered cars on an unsuspecting public for almost a decade, but compared to its peers — General Motors, Ford, Chrysler, Toyota, Honda, Mercedes, BMW, and others — who are slow-walking their way toward an electric car tomorrow, Volkswagen is rushing to embrace the electric car revolution...
...more

Ken Notes: Great read!!!
---
Our commitment to preserving the quality of our environment is not just a program at Dairyland. It reflects a deeply held view that good environmental practices reflect sound operations and contribute to the overall economic and social health of the communities we serve.
...more
---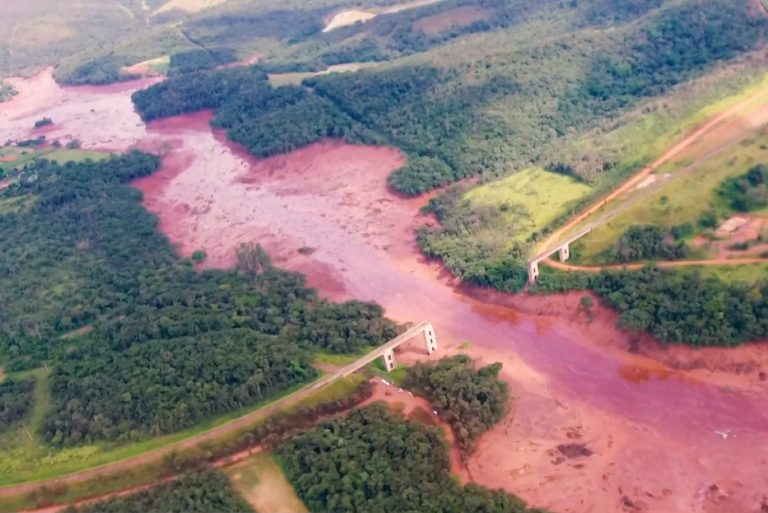 On January 25, 2019, a 28-story high tailings dam in Brumadinho, in southeastern Brazil failed, releasing almost 3 billion gallons of sludgy mine waste. The spill flooded nearby homes, submerging cars and buses under a river of reddish-brown sludge. The death toll so far has risen to 228 with an estimated 49 people still missing and presumed dead. This is Brazil's deadliest-ever mining accident.
The same design for storing mine waste, known as the upstream dam construction method, is now being proposed for a large open pit metallic sulfide mine and tailings dam next to the Menominee River on the Wisconsin-Michigan border. While Brazil's mining agency has already banned this design from further use, Michigan regulators are poised to approve this design and risk a catastrophic dam failure that could send toxic wastes into Lake Michigan and threaten drinking water for millions in the Upper Midwest. A coalition of concerned citizens, environmental groups and the Menominee Indian Tribe of Wisconsin is determined to prevent this from happening...
...more

Ken Notes: Even as a pro business guy, I find if very hard to support a new mine on the WI-MI border. current techniques scar the land create hazardous waste and curtail the development of new products and solutions.
---

The WI Sustainable Business Council is a network of Wisconsin businesses and organizations that are interested in, or actively responding to, the challenge of sustainability.
---
Links we like supporting Wisconsin`s Environment and Business. More will follow each week...
...more
Ken Notes: Share this and if you want to be included:
Call us - 608.334.2174 or Editor [at] WDNGreen.com....
---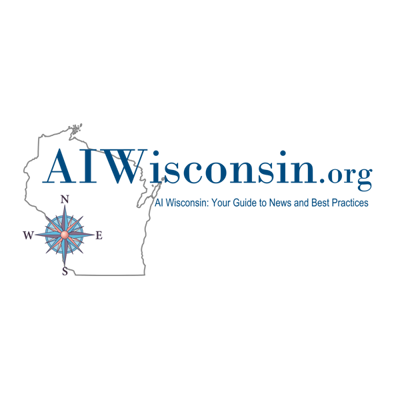 Ten thousand of environmentally minded business professionals, 500+ News outlets and reporters, and even a treehugger or two now read WDNGreen each week. Thank you!
Please
share WDNGreen with a friend
...
WDNGreen Network of Links
... or
Search WDNGreen
...
Ken Harwood
Advocating for Wisconsin
Editor [at] KenHarwood.com
608.334.2174
...more
---
We try to include links to help you consider your GREEN economic development options in Wisconsin. Businesses feel free to send us your information here.
...more
Ken Notes: Feel free to include this link and logo on your website. Our Tools and Resources are always a
click
away. Also a new easy to use address:
www.WDNGreen.com/tools/
---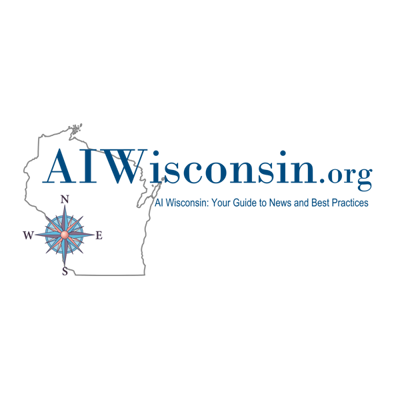 An agenda for the new administration...
An overriding principal - Restore Wisconsin to the bipartisan national environmental leadership it once enjoyed...
Building and Design

Work with developers, architects, communities, and business to ensure the highest and most cost effective Green building practices are used in new development.

Expedite projects who guarantee the best environmental practices and make sure the systems are in place to ensure this. Trust but Verify.
Avoid costly mandates and restrictions that will move businesses to other states or regions.

Mining

Explore the restoration of the sulfide mining moratorium or...

Work with counties to create and enforce new mining regulations, restrictions and enforcement.

Delay approval of any new mines until counties have their regulation policies in place.
Restore DNR environmental staff and expertise to levels that can review any requests in a timely manner.
Require a site reclamation fund be established from the onset of any approved project with a plan in place for complete site reclamation.
Allow municipalities to enact special utilities in lieu of or in addition to regular taxes for issues like impact on roads, utilities, infrastructure, and public safety.


Renewable Energy and Fuels

Work with the utilities, business and communities to encourage the use of renewables, reduced carbon output, and better reporting and measurement.
Establish a PSC willing to work with business and power companies while progressing to a lower carbon renewable future.

Do not impose legislative mandates on renewables but rather incentivize use of new technologies while maintaining an open dialogue among all parties involved.


Our Watersheds and the Great Lakes

Become a strong partner in Great Lakes–St. Lawrence River Basin Water Resources Compact.
If water is removed from the watershed, require that it be returned cleaner that it was taken. Again make sure DNR has the resources to monitor and ensure this policy.


Land Use and Transmission / Pipe Lines

Require the need and or profit for new systems to Wisconsin citizens. If a system like tar sand or electricity is for other states or regions, require that the land uses benefits all citizens in our state in lower utility costs, additions public facilities and reduced air and water pollution.
Require that any new system create an environmental offset equal to or greater than the land they take. This can be done in two ways: One additional Parks, Public Lands, Trails, Access to Waterways, Etc. OR Two reduced carbon emissions through the elimination or older less efficient production facilities or the conversion to renewable or exponentially lower emission fuels.


CAFO`s and Agricultural Issues

Address and regulate CAFO`s like the "cities" that they are.

Develop regulations and controls to address the scale of effluent that these facilities produce.
Consider using CAFO`s as a model for new waste treatment like digestion and pasteurization.

Preserve the small farm in Wisconsin by encouraging sound environmental practices in a cost effective way.

Work with all farms, businesses, and communities to improve watersheds, runoff and source point pollution focusing on results rather that penalties or mandates.


Transit and Mass Transit

Improve our transit and shipping corridors like rail and interstate access to encourage Wisconsin to become an efficient distribution hub for the Midwest.
Encourage communities to adopt new and more efficient mass transit systems.
Encourage the use of more efficient buses, trucks and vehicles in the state.


ECO Tourism

Explore ECO Tourism as an option to preserve our vast agricultural heritage and natural waterways and woodlands.
Allow ECO TIF financing to pair tourism development with land and watershed preservation.

...more

Ken Notes: Just a few ideas, please feel free to pick and choose then share with those on both sides of the isle that will be making decisions.

We now have an opportunity to grab the pendulum in the middle and make a real long term difference in how we manage our resources and what kind of Wisconsin we leave to our grandchildren!

These are personal viewpoints shaped by your feedback. They are not the positions of my sponsors or partners.
---
Coverage of local and national eco news for commercial development, home, transportation, food and community. We search for environmentally friendly news that makes economic sense for Wisconsin.
ONLINE HERE
. Please share with a friend. To receive WDNews GREEN on Monday of each week as an email you must subscribe -
secure link to subscribe is here
.
Want to comment, or have an idea:
Ideas[at]WisconsinDevelopment.com
We may now need to build a coalition that is willing to lobby from a "greener" yet pro business perspective. Lots of HUGE issues: Sand Mining, CNG, LEED Alternatives, Focus On Energy, LED Lighting R&D, Cleaner Power Generation, Recycling, Power Lines, Electric Cars, Wind, Solar, Bio Fuels, Digestors, Green AG, Business Incentives...And of course the Greenest and Happiest of Holidays to you!
Please consider sponsoring WDNGreen!
WDNews GREEN will be emailed on Mondays, included in WDNews on Thursdays, and online all the time at: WDNGreen.com Each week we will find 10 to 20 articles from Wisconsin and across the Nation dealing with environmental issues. Our goal is to promote environmental excellence from a sound business perspective.
Our resource guide at the bottom of this publication will continue to grow, and you may add links, suggest articles, include your press releases, or comment by
eMailing Me
. As always thanks for reading, and if you would like to sponsor or get involved call 608.334.2174...
...more
Ken Notes: Please forward this to friends and colleagues who have an interest in our economy and environment.
You may eMail Me Here
.