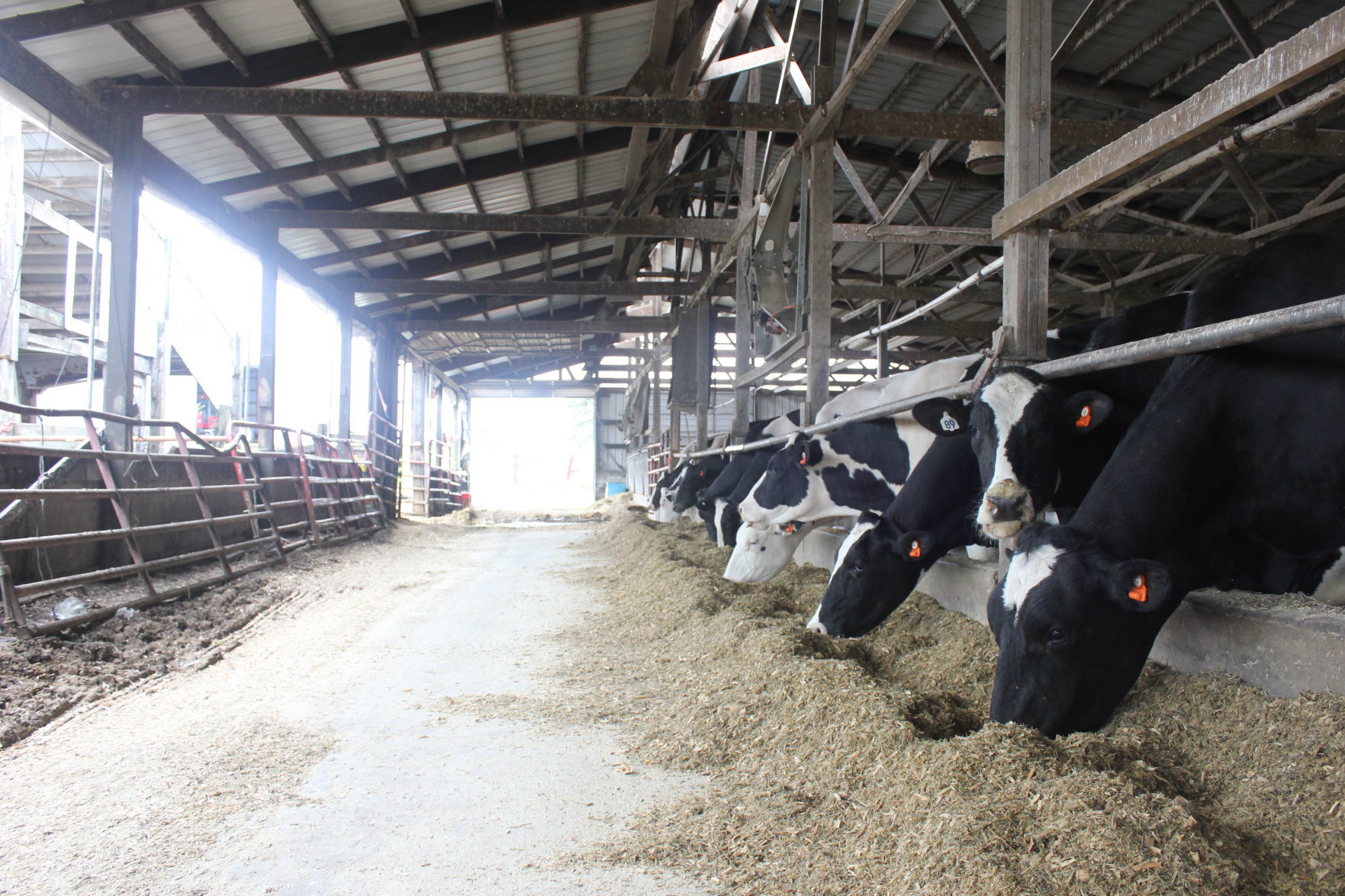 When dairy farmer Will Walleser explained the Green New Deal to friends over lunch at a Viroqua restaurant, Joe McClelland wanted to know who was behind it.
"She's from the Bronx," said Walleser, 23, of De Soto, referring to Alexandria Ocasio-Cortez, U.S. representative for New York's 14th congressional district and one of the authors behind the Green New Deal...
....UW-Madison researchers modeled greenhouse gas emissions from Wisconsin-style dairies with different grazing regimens, feed-producing systems, and manure management practices to see how grazing systems compared with confined feedlots.
Their models showed that pastured cows can become more efficient milk producers with lower carbon footprints per pound of milk when feed from grazing is optimally supplemented with corn grain for milk production.
And confined dairies (CAFO`s) with no pasture time could have the lowest overall greenhouse gas emissions per pound of milk produced, despite significantly higher methane emissions from storing manure in lagoons, if they added a costly but effective extra step to treat their waste.
Methane-making machines
Anaerobic digesters, essentially large oxygen-free fermentation tanks that decompose manure and capture methane as biogas, are that costly but effective extra step.
According to one of their models, adding a digester to manure management can cut greenhouse gas emissions from milk production by 18%, said Rebecca Larson, professor of biological systems engineering at the University of Wisconsin-Madison.
The problem is that digesters are expensive. "For a thousand cow-dairy, we're talking about millions of dollars," Larson said.
And digesters require a lot of manure. The EPA recommends at least 500 cows to make the captured methane, which can be used to fuel cars or combusted to make electricity, worthwhile.....
...more

Ken Notes: READ THIS, SHARE THIS, SAVE THIS, we may not get to the "Green New Deal", because of economics and politics - BUT there are solutions are recommendations we should look at. The UW research is fantastic. I have said digestion on large CAFO`s is needed and we must protect our smaller farms for many reasons.